THIS WEEK'S MEMORY VERSE
"I the LORD do not change".   Malachi 3:6
NEXT WEEK'S MEMORY VERSE
"The unfolding of your words gives light; it gives understanding to the simple". Psalm 119:130
For upcoming events please visit our events and school calendar website page
BASKETBALL IN LAS VEGAS
Jordan will be playing for the Las Vegas Capital City NZ Under 13 Rep Basketball team.  Jordan will be travelling to Las Vegas in July and returning early August. To help Jordan achieve this goal/dream the family are fundraising and would like to invite those who are able to come and support. Details below:

LANE COVE TRIP
Well done to the year 11 students who attended the Lane Cove trip last week.  As part of their PE program this term our year 11 students are learning about the importance of safety in the outdoors. Last Wednesday 7  of our year 11 students participated in an overnight trip to the Lane Cove Hut in Totara North. Well done to you all for successfully completing the 2 hour trek.  I would like to extend a huge thank you to Rhema Norman who accompanied us to help out with our trip and supervision.  I would also like to thank Paul and Sally WiHongi for transporting us to and from Totara North.  What an awesome experience had by all.
Nga mihi
Mr Low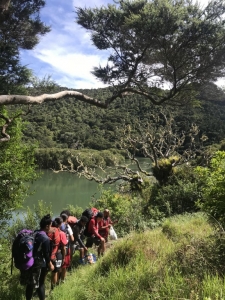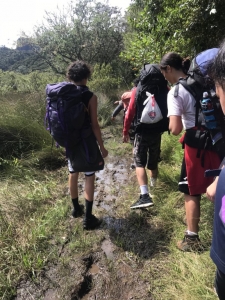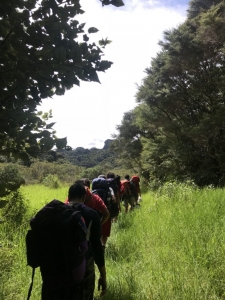 BASKETBALL TRAINING
Thank you to the Former Houston Rockets Basketball coaches Eanna and Leah who offered up their time to come in and work with our basketball teams last week.  The teams thoroughly enjoyed themselves!!
THE INCREDIBLE YEARS


 WEET-BIX KIDS TRYATHLON
When: Sunday 8th April 2018
Where: Waitangi Treaty Grounds
The Sanitarium Weet-Bix Kids TRYathlon is for students aged 7-15 years. To register your child for the 2018 TRYathlon parents will need to complete registrations online. If you would like an invitation to register sent to you please contact the school office and let them know.
TE TAI TOKERAU SECONDARY SCHOOLS' KAPA HAKA FESTIVAL 11-12 APRIL 2018
Ko Pokaka te maunga
Ko Te Awa o Te Rangatira te awa
Ko Kororipo te pā
Ko Hongi, Ko Rewa, Ko Tāreha ngā tūpuna
Ko Te Pou Manaako te marae
Ko te Kura o Te Kerikeri
Te waka ko Mātaatua
Te hapū ko Ngāti Rēhia
E ngā mana, e ngā reo, e ngā; rau rangatira mā, nau mai haere mai ki te Kura Tuarua o Te Kerikeri.
Kerikeri High School is excited to be hosting the 43rd annual Te Tai Tokerau Festival for the first time since 1984.  Brief information below:
The Pōwhiri will be at 10:00am on Wednesday 11 April in the Gymnasium. Parking and Arrival Parking for cars is available on the school site. Please follow signage as appropriate. Please keep the Kerikeri High School bus bay clear of vehicles, as school buses will be operating as normal. The bus bay at the front of the school may be used for pick up and drop off only, including buses. Bus parking locations will be advised closer to the time, however please be aware that this will not be on the Kerikeri High School site.
Each School will have a room available on the day of their performance. You will be let into your room on your arrival at Kerikeri High School. Your school may access this room during the day for storage, changing etc.
More details will be supplied in your schools welcome pack on the day. Each Rōōpū will perform twice, first in the Auditorium, then in the Gym. Days and times will be confirmed as soon as possible.
Performances are expected to begin at 12:00pm on Wednesday 11 April, and run through to approximately 6:30pm. On Thursday 12 April, performances are expected to start at 8:00am, running through to approximately 6:00pm. Times and order of schools will be confirmed once entries are received.
SCHOOL NEWSLETTERS
We email Newsletters home on a regular basis. Copies are also available on the School's web site www.kcs.school.nz.
UPDATING IMPORTANT INFORMATION
We need accurate records in the event of an emergency, so it is really important that the school is informed of: Change of address/circumstances and Change of telephone numbers (work or home).
TERMS AND HOLIDAYS 2018
Term 1 Ends – Friday  13th April  (Public holidays:  Easter – Good Friday 30 March, Easter Monday 2 April and Easter Tuesday 3 April)
Term 2 Starts – Monday 30th April – Friday 6th July (Public holidays:  Queen's Birthday – Monday 4 June)
Term 3 Starts – Monday 23rd July – Friday 28th September
Term 4 Starts – Monday 15th October (Public holiday: Labour Day – Monday 22 Oct)