THIS WEEK'S MEMORY VERSE
"In the beginning, God created the heavens and the earth". Genesis 1:1
NEXT WEEK'S MEMORY VERSE
"God made us. He created us to belong to Christ Jesus.  Now we can do good things". Ephesians 2:10a
For upcoming events please visit our events and school calendar website page
TEACHERS ONLY DAY
There will be NO SCHOOL next week Tuesday 31st July for all students.
IMPORTANT CHANGES
Kia ora koutou e te Whanau,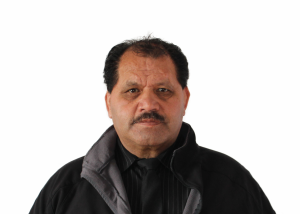 My name is Matua Te Rangi Allen.  I have been employed by the school in several roles with one of them being lifting the standard of school uniforms. For quite some time the school has had ongoing problems with school uniforms so we are in the process of ensuring standards are adhered to. On first inspection there is a huge disparity in the types of footwear worn. In part the uniform list does not clearly state that the shoes should be black leather lace up therefore we are addressing this.
We ask that beginning the start of term 4 that all students will wear school type black leather lace up shoes which can be purchased at the Warehouse or Number One shoe shop. The alternative being the summer Roman Sandals.
According to the student handbook only girls are allowed studs or sleepers. No male students should be wearing studs or sleepers – this will take effect beginning next Monday.
Your help would be much appreciated in addressing the above as we look to lift standards in the school. Please contact the school should you need to inquire further.
PARENT HUI
Tena no tatou e te whanau mai i te Kura Karaitiana o Te Kaikohekohe.
Ko Matua Te Rangi Allen ahau,
ko tetahi o waaku nei mahi i te kura he kai hapai mo Whaea Michelle me Komene Marino. Noreira ko tenei he reo karanga ki a koutou kia hui tahi tatou kei te kura a tera wiki a te Raapa ono karaka ka timata.
Greetings whanau my name is Te Rangi Allen and one of my roles is to assist the Kapa Haka tutors Whaea Michelle and Komene Marino. Next Wednesday at the school at 6pm we will be holding a hui to outline to all parents the desire of our tutors to enter into the Regionals in 2019, the commitment required and support required from parents to bring about a successful campaign. Other matters on the agenda are Manu Korero and the start of a Sports Academy. I look forward to meeting you all next Wednesday.
"Mena e kore te putake e makuku nia e kore te rakau e tupu"
"Unless the root of the plant is watered the tree will never grow"
"Unless we nurture our tauira they will never reach their full potential"
UPCOMING SPORTS EVENTS:
Senior Badminton Wednesday 1st August Whangarei
Senior Netball Tuesday 21st August Whangarei
Junior Netball Thursday 30th August Kerikeri
Netball Draw for Saturday:
BOIC Juniors vs Soldiers for Christ Court 4 10am
Kaikohe Intermediate vs Kaikohe Christian School Court 5 11.15am
NETBALL/BASKETBALL FUNDRAISER
All tickets and money are due in by 
Thursday 2nd August
 in order for fundraiser to be drawn at 
Friday 3rd August
 assembly.
Can all netball uniforms and tracksuits for the future ferns teams (year 3 and 4) (year 5 and 6) please be returned to Ward or the P.E. department.
Many thanks
Renee
YEAR 9 – 13 PARENT & STUDENT PORTAL
The Kamar Parent & Student Portal is available to all parents for students in Year 9 – Year 13. The following information is currently available – notices, calendar, student timetables, live attendance, pastoral notes, recognition's (C.A.R.E points), student reports, students results and student pathways.
Please note: Student information is not publicly available and has only been shared with students and parents/caregivers who each have their own unique password. Please, keep your password confidential.
If you have lost your username and password please contact the school office and request a copy.
To log into the parent portal please go to our school website 
www.kcs.school.nz
 and select KAMAR Parent/Student Portal from the menu bar and enter your username and password.
LUNCHES/FUNDRAISERS – KAIKOHE CAMPUS
Dates below:
Mince & Fry Bread  $3.00 – Friday 27th July
Bake Sale  – Wednesday 1st August
Lunches  – Friday 3rd August
Lunches – Tuesday 7th August
KidsCan Fundraiser – Thursday 9th August
Lunches – Wednesday 15th August
Lunches – Friday 17th August
Lunches – Wednesday 22nd August
Lunches – Friday 24th August
Lunches – Wednesday 29th August
Daffodil Day Fundraiser – Friday 31st August
More information/ordering forms will be given out before time.
 YEAR 7 & 8 TECHNOLOGY 
Technology is compulsory for all year 7 and 8 students.  Technology is every Wednesday at Moerewa School from 9:30 – 2:15 pm for Terms 3 and 4, ending Wednesday 12th December.
The cost for your child(ren) to attend is $40.00 for the cost of materials for the two terms, (the children keep or eat what they make).
Please ensure your child's technology fees are paid in full by Friday 24th August.
STAGE PRODUCTION  – ROOM 4 & 5
Event:  'The Great White Man-Eating Shark and Other Stories by Margaret Mahy'
Where: The Turner Centre, Kerikeri
Date:  Monday 30th July, 2018
Time: 11.30am
Cost: $12 per student/$12 per attending adult
SCIENCE ROADSHOW – YEAR 1-10
Date: Friday, 10th August 2018
Session: 
One 9.30am – 10.50am (Year 1-6)
Three 12.30pm – 13.50pm (Year 7-10)
Venue: Northland College
Cost: $8 per student, accompanying teachers and adults free
SCHOOL PHOTOS – Thursday 16th August 
Kaikohe Campus will have their photos done first, starting at 9am and Waimate North will follow after that.
Photo's and pricing:
Class photo – $15.00
Upsize class photo – $17.00
Value pack (6 items – Complete pack – $30.00)
Premium pack (13 items – Complete pack $35.00)
Ultimate pack (14 items – Complete pack $40.00)
Sibling photo – $30.00
NZQA FEES
These fees are due Friday 31st August.  If you qualify for the 'Application for Financial Assistance'  please ensure your form is completed and returned back to the school office with your payment.  Please note that NZQA only requires you to complete one section from C,D or E.  Application forms must be handed into the school office by Friday 24th August.
Fees can be paid by cheques payable to the Kaikohe Christian School, Eftpos or Cash.   Any payments made after Friday 31st August will need to be paid directly to NZQA and fees not paid by the published due dates may incur a $50.00 late fee.
If you have any questions please contact the school office – (09) 4011873
BOARD OF TRUSTEES MEETING
Date:  Tuesday 4th September
Time: 4pm
Venue: Kaikohe Christian School
TERMS AND HOLIDAYS 2018:
Term 3 Ends -Friday 28th September
Term 4 Starts – Monday 15th October – Thursday 13th December (Public holiday: Labour Day – Monday 22 Oct)
FREE OFFICE 365 APPS
For Microsoft Office, any families can download office 365 apps for free using their son's or daughters school email address and school password. You can work online or can download 2016 office products to a computer/tablet.
UNIFORM FOR SALE
2x Brand New Senior Boys Tab Shorts size 88cm
3x White Short Sleeve Poloshirts size XL
1x Zip Fleece Sweater size XL
Please contact Kelly on (09) 405 7744 if you are interested.