THIS WEEK'S MEMORY VERSE
"The heavens declare the glory of God". Psalm 19:1
NEXT WEEK'S MEMORY VERSE
"For you created my inmost being; you knit me together in my mother's womb".  Psalm 139:13
For upcoming events please visit our events and school calendar website page
CULTURAL FESTIVAL 2018 PERFORMANCES (Kaikohe Campus – Juniors)
Date: Friday 21 September 2018
Time:  Our juniors will be on stage between 1pm to 1.30pm
Venue: 

 Kaikohe Memorial Hall

Cost/Koha at the door
KAIKOHE CHRISTIAN SCHOOL 
School Board of Trustees' Election
Declaration of Student Election Results
At the close of nominations, as there was only one valid nomination received, I hereby declare:
Duly elected: (Sarah Tzikoucos)
Signed
S. Norman – Returning Officer
KIWISONG CONCERT NIGHT
Venue:  Kamo Baptist Church
Date: Friday 21st September
Time:  7pm
FREE ENTRY (Koha appreciated) Come along!
Featuring:  Nga Hoia O Ihu Karaiti (Soldiers For Christ), Kapa Haka Worship Team, Kaikohe Christian School Praise and Worship…….Nau mai, Haere mai
And other performing artists:  www.kiwisong.org     Email: perretts@xrta.co.nz to book your seats.  Free entry on the night if seats are still available.
MARKET DAY
Date: Friday 28

th September

Time:starts 12:30 pm 
Venue:  Kaikohe Christian School
Our Year 9 and 10 students will be running a Market Day.  There will be lots of different goodies to buy.  Please come and support our students.
Baking – Brownies $1.50, Chocolate Crackle $1.50, Donuts $1.50 each or 3 for $5.00
Homemade Chocolate       Chicken & Chips       Books  And Much More……..
On Tuesday, the 25th of September, Saffrin, Lilly and Amy will be selling sherbet and lollipops together for 2 dollars, outside the hall.

Saffrin, Lilly and Amy will also be selling this sherbet on Friday, 28th of September, as part of the year 9 and 10 market day. We will also be doing face painting for 3 dollars. 

  
SCHOOL FUNDRAISER – (Kapa Haka Roopu & The Sports Academy)
HANGI

Parents are welcome to collect their hangi at 1pm

and stay for

shared

lunch with staff and

tamariki

–

WHANAUNGATANGA

DAY.

Date:  Friday 28th September (last day of school)
Venue:  Kaikohe Christian School
Time: 1.00pm
Cost: $10.00 (Tickets available at the office)
SCHOOL GROUP PHOTOS
If you would like to order any of the following group photo below,  ordering forms are available at the office.
Maori Performing Arts $15.00
Samoan Ministry Team $15.00
Netball Junior Team $15.00
Netball Senior Team $15.00
Kapa Haka $15.00
Basketball Senior Team $15.00
Sample of photos can be viewed at office.
BOARD OF TRUSTEES MEETING
Date:  Tuesday 16th October
Time: 4pm
Venue: Kaikohe Christian School
TERMS AND HOLIDAYS 2018:
Term 3 Ends -Friday 28th September
Term 4 Starts – Monday 15th October – Thursday 13th December (Public holiday: Labour Day – Monday 22 Oct)
TRIALLING SPORTS ACADEMY 
Kia ora whanau the sports academy is running well so a big thank you to all parents that are bringing their children along for the early morning start. As time goes on you will see sharper more competitive students as well as attentive in class. "Koi te wairua, koi te hinengaro, koi te tinana"
"Sharp spiritually, mentally, and physically"
ATTENDANCE
A big thank you to all parents and caregivers in regards to attendance.  Attendance this term continues to be stable so let us all continue to work together. The average overall is now 87% so lets get it up to 90% plus.
"He waka eke noa"
"Everyone working together"
BASKETBALL
KCS were only able to field 4 players in the first half in their latest game against Matauri Bay. Down 14 nil at half time the rest of the students arrived and we were able to pull it back to 20pts – 12. Player of the day Parehuia and Matire Allen
TOUCH AND RIPPA RUGBY
These codes will begin training during lunch hour so please ensure that your child has their P/E uniform in their bag. This is for Years 7-10
UNIFORM
To all parents on behalf of the school we would like to thank you all for the 100% improvement in the uniform. The school looks more united and students are slowly coming on board to help us lift the standards so once again thank you one and all.
"He toa takitini taku toa ehara I te toa takitahi"
"My strength comes from many not just one"
KUKU KORERO
This Friday Matireamakura Allen will be entering the Primary – Intermediate Kuku
UNIFORM TERM 4 – Year 9 -13
Just a reminder to all parents that in term 4 the school will be doing away with the slacks for girls and they will wear:
The skirt with stockings and regulation shoes which can be purchased at the Warehouse or No. 1 Shoes
or skirt with Roman sandals,  or school regulation shorts with Roman sandals and or shoes
Boys long dress trousers with black lace-up shoes.
Or school regulation shorts with Roman sandals and or shoes.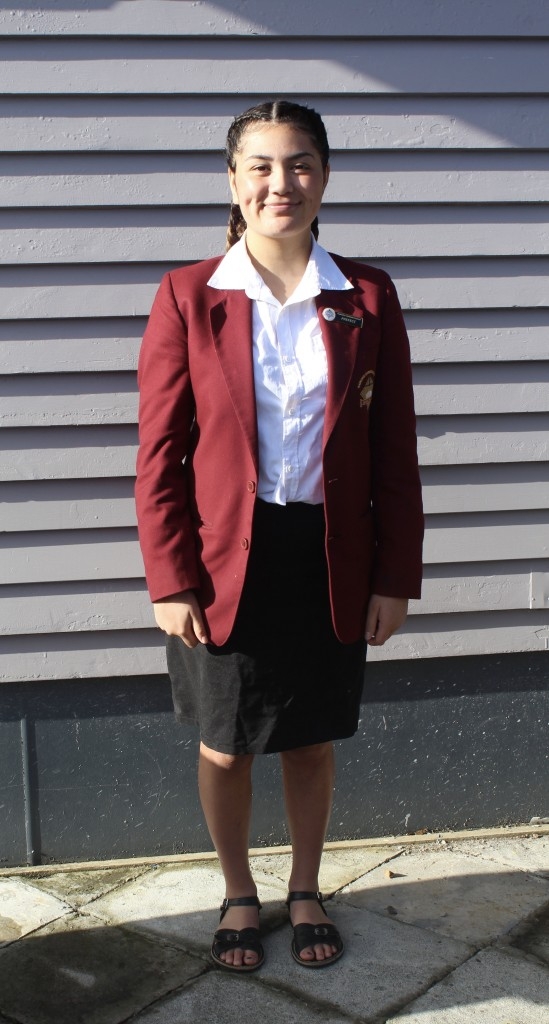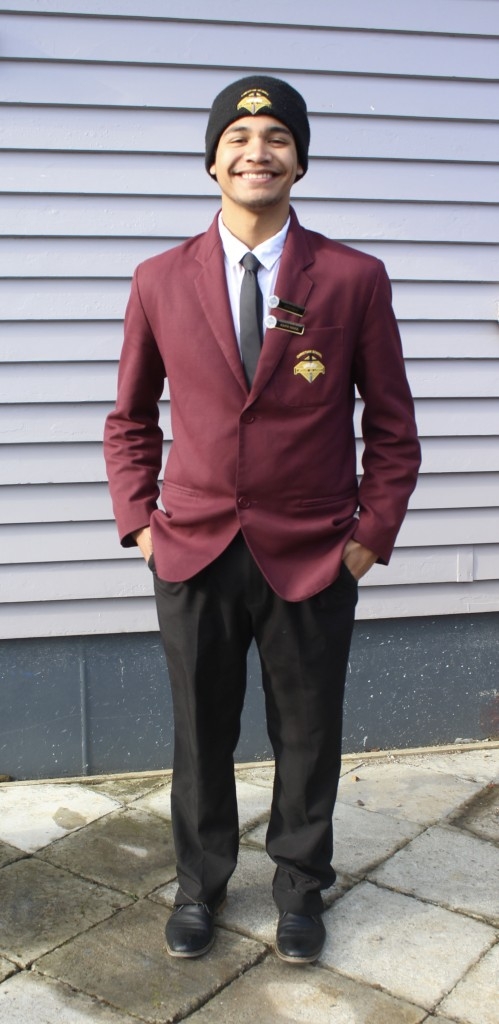 TE WIKI O TE REO MAORI:
"Whaea te iti kahurangi mehemea e puohu koe me he maunga teitei"
"Seek the heights but if you should fall let it be to a loftier mountain"
FREE ENGLISH LANGUAGE SUPPORT CLASSES

Date:  Wednesday 4pm to 5pm  – During school term
Venue:  Kaikohe Christian School
Contact: Tui Whiu
Email: tuiw@kcs.school.nz
Phone: (09) 401 1873
If you could pass this on to your churches and other community group contacts in the Kaikohe area that would be great.
PARENT & STUDENT PORTAL YEAR 9 – 13
The Kamar Parent & Student Portal is available to all parents for students in Year 9 – Year 13. The following information is currently available – notices, calendar, student timetables, live attendance, pastoral notes, recognition's (C.A.R.E points), student reports, students results and student pathways.
Please note: Student information is not publicly available and has only been shared with students and parents/caregivers who each have their own unique password. Please, keep your password confidential.
If you have lost your username and password please contact the school office and request a copy.
To log into the parent portal please go to our school website 
www.kcs.school.nz
 and select KAMAR Parent/Student Portal from the menu bar and enter your username and password.
FREE OFFICE 365 APPS
For Microsoft Office, any families can download office 365 apps for free using their son's or daughters school email address and school password. You can work online or can download 2016 office products to a computer/tablet.
YEAR 12 KAYAK TRIP IN THE BAY OF ISLAND
Well done to the year 12 PE class who participated in the outdoor activity today, it was worth waiting for. Well done to those of you who kayaked for the first time today and gave it a good go. I'm pleased to say that I thoroughly enjoyed my day.
Thanks to Ward Davis and Komene Marino for helping out with supervision, your help was much appreciated.
A fantastic day had by all. Please find below a QR code which will link you directly to the Secondary PE facebook page: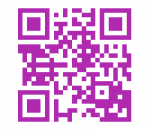 NETBALL TRIALS
Kia Ora
Tēnā koutou e āku rau rangatira mā,
Ngā mihi matakuikui ki a tātou katoa i raro i ngā manaakitanga o te runga rawa.
E kore mātou ngā waihotanga o rātou mā e warewaretia, koutou ngā mate o te wā, kōtahi anahe te kōrero, haere atu rā, oti atu.
Hoki mai ngā rārangi kōrero kia tātou, ngā mihi.
TRIAL dates have been set for Sunday 23rd and 30th September 2018 at Moerewa Courts – 9.30 registration for the following grades:
Premiers
Under 13's
Under 15's
Under 17's
Under 19's
Please make sure trialists come in comfortable clothes for trials, bring lots of water and food.  Approximately 2pm finish
We are off to Te Waipounamu Easter Weekend 2019 – Maori Netball
Contact – Ringi Taimana 0211080954