THIS WEEK'S MEMORY VERSE
"For you created my inmost being; you knit me together in my mother's womb".  Psalm 139:13
For upcoming events please visit our events and school calendar website page
MARKET DAY
Date: Tomorrow Friday 28

th September

Time:starts 12:30 pm 
Venue:  Kaikohe Christian School
Our Year 9 and 10 students will be running a Market Day.  There will be lots of different goodies to buy.  Please come and support our students.
Baking – Brownies $1.50, Chocolate Crackle $1.50, Donuts $1.50 each or 3 for $5.00
Homemade Chocolate       Chicken & Chips       Books  And Much More……..
Saffrin, Lilly and Amy will be selling sherbet on Friday, 28th of September, as part of the year 9 and 10 market day. We will also be doing face painting for 3 dollars. 

  
SCHOOL FUNDRAISER – (Kapa Haka Roopu & The Sports Academy)
HANGI
Parents are welcome to collect their hangi at 1pm and stay for shared lunch with staff and tamariki – WHANAUNGATANGA DAY.Date:  Friday 28th September (last day of school)
Venue:  Kaikohe Christian School
Time: 1.00pm
Cost: $10.00
TERMS AND HOLIDAYS 2018:
Term 3 Ends -Friday 28th September
Term 4 Starts – Monday 15th October – Thursday 13th December (Public holiday: Labour Day – Monday 22 Oct)
BOARD OF TRUSTEES MEETING
Date:  Tuesday 16th October
Time: 4pm
Venue: Kaikohe Christian School
SENIOR SECONDARY PANUI by Yvonne Vujcich (HOD Secondary)
2019 Secondary NCEA Course Selection Week:
This week, all Year 10 – Year 12 students are selecting their subjects for next year through the Student/Parental portal on the Kaikohe Christian School website, www.kcs.school.nz
Students may choose up to 7 subjects, however we recommend that they choose up to six subjects with one study selected as well. This means students will get 3 or 4 study periods per week to do homework and would give the student more opportunity to gain the higher quality grades of Merit or Excellence. For some students, two study b
Please discuss together with your son or daughter. Course information is also available on the site.
DERIVED GRADE SUMMARY RESULTS:
A BIG thank you to the students who worked very hard and aimed to get the best results possible at this point. Your effort is a great encouragement to us all.
All students who sat Derived Grade exams will receive a Results Summary so parents and caregivers can see how well their son or daughter is achieving at this point. Also teachers have made brief comments on this Results Summary.
Perseverance is the key to success.
My key encouraging verse for this period of time is:
Galatians 6: 9Let us not grow weary in doing well, for in due time we will reap a harvest, if we don't give up!
NCEA Students: Enjoy your break time to get refreshed and plan in some good study time to be all set for the final countdown to your exams beginning week 5 next term.
INTERMEDIATE ENVIROSCHOOL WORK
Below are pictures of the year 7 and 8 students helping Justin Blaikie to strengthen the riverbank that runs through Rawiri Park in order to help not just the stability but also the water quality. Improving the local wai is not only a concern for Kaikohe but the wider community ranging from lake Omapere to the harbour.
Well done to all active students from Kaikohe Christian School!
Regards,
David P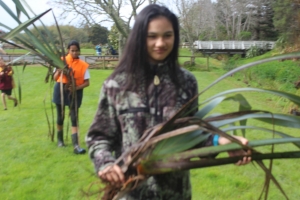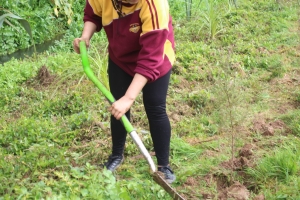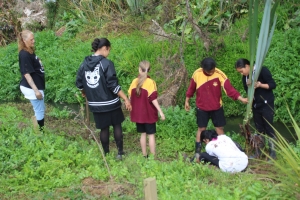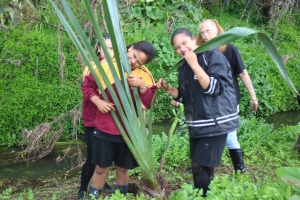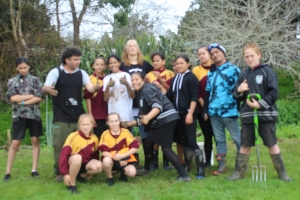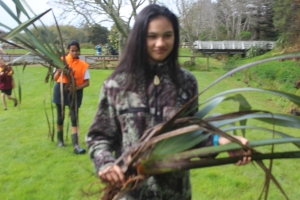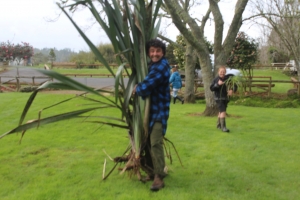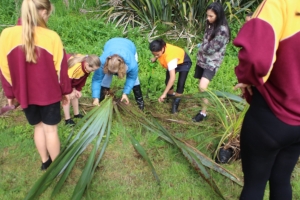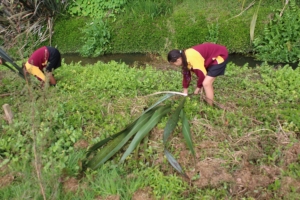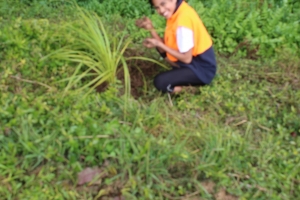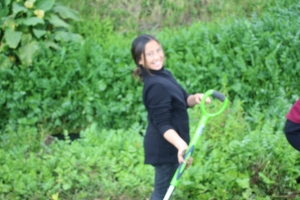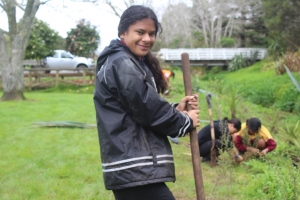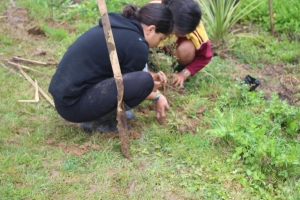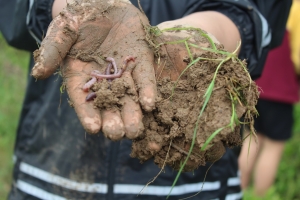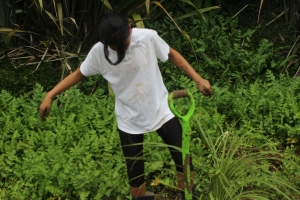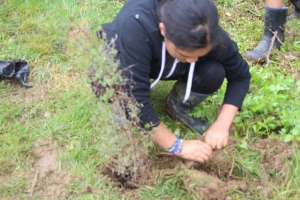 PRIZE GIVING CUPS
All prize-giving cups from last year 2017 need to be returned to the office by Friday 19th October.  Thank you.
SCHOOL GROUP PHOTOS
If you would like to order any of the following group photo below,  ordering forms are available at the office.
Maori Performing Arts $15.00
Samoan Ministry Team $15.00
Netball Junior Team $15.00
Netball Senior Team $15.00
Kapa Haka $15.00
Basketball Senior Team $15.00
Sample of photos can be viewed at office.
TRIALLING SPORTS ACADEMY:
Last day tomorrow for the Sports Academy so a big thank you to all parents for allowing their children to attend. Please have a full turnout tomorrow.
Remember we start back again 1st week Term 4.
"Koi te wairua, koi te hinengaro, koi te tinana"
"Sharp Spiritually, mentally, and physically"
ATTENDANCE:
A big thank you to all parents and caregivers in regards to attendance. I believe we have reached the 90% mark for this term and may it continue term 4.
"He waka eke noa"
"Everyone working together"
BASKETBALL:
Our junior girls Basketball Team lost their semi final to Northland College by 14pts to 9. This is a very creditable score line as all our girls barring one are year 8. A lack of understanding of the rules of Basketball was their downfall however we congratulate them for their Stirling effort.
TOUCH AND RIPPA RUGBY:
Years 5-6 Rippa Rugby will begin training lunchtimes next term. Thanks to those that are attending Touch Training with Komene.
UNIFORM TERM 4 – Year 9 -13
Just a reminder to all parents that in term 4 the school will be doing away with the slacks for girls and they will wear:
The skirt with stockings and regulation shoes which can be purchased at the Warehouse or No. 1 Shoes or skirt with Roman sandals,  or school regulation shorts with Roman sandals and or shoes
Boys long dress trousers with black lace-up shoes or school regulation shorts with Roman sandals and or shoes.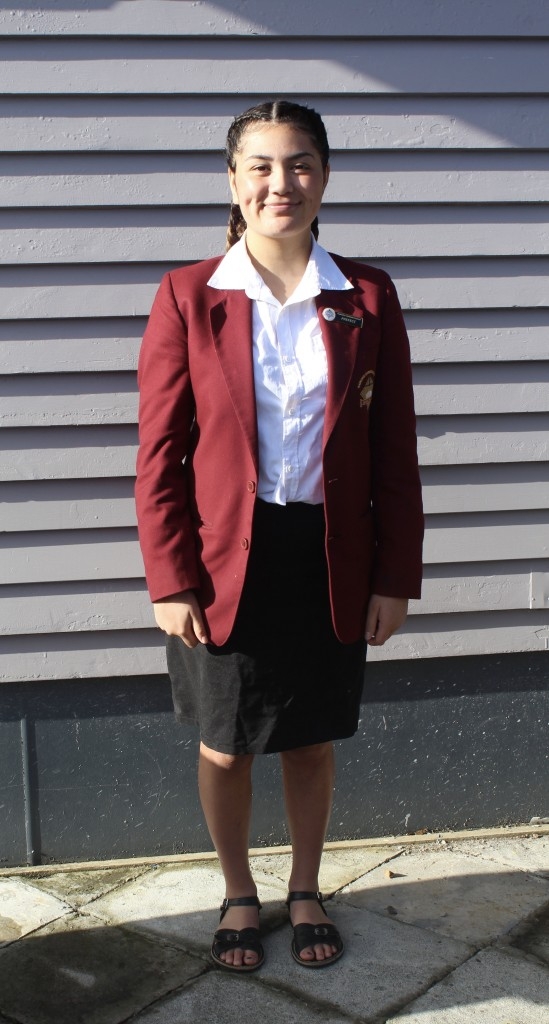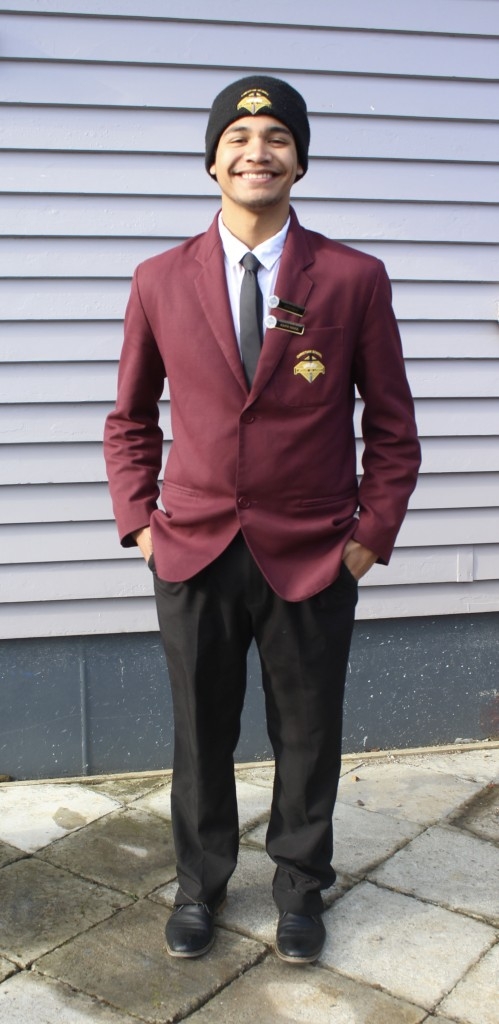 KUKU KORERO:
Congratulations to Matireamakura Allen for winning the Kuku Korero Speech Competition which was held at Moerewa School last Friday. This comes on the back of Parehuia Allen coming second in the Maori Women's Welfare League Junior Speech Competition that was held at Te Kura kaupapa Pukemiro last term. Matua Te Rangi Allen said that it was part of an ongoing plan to put Kaikohe Christian School out in the Maori Community upholding the name of Jesus. Being more proactive.
Next year the goal is to enter a Junior Maori, Junior English, Senior English, and Ta Hemi Henare in the Northern Region Secondary Schools Manu Korero Competition Term 2; a Junior Boy and Girl, Intermediate Girl, and a Senior Boy, in the Maori Women's Welfare League Pu Korero Competition, Term 2; and a Junior Girl and Boy in the Kuku Korero Term 3.
Principal Mr Rogers is excited about the prospects and what they might bring in 2019. As the only Christian School nationwide entering Maori Speech Competitions it is an honour and a privilege to represent the Christian Community in such prestigious events.
"He toa takitini taku toa ehara I te toa takitahi"
"My strength comes from many not just one"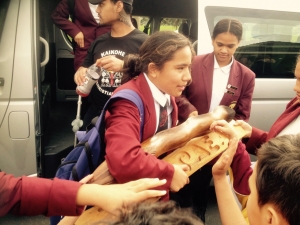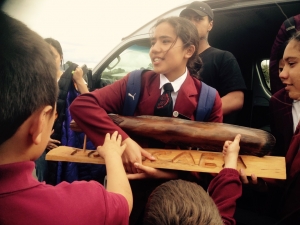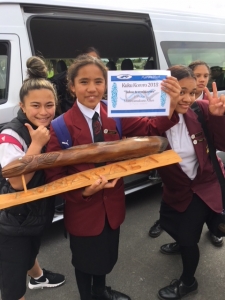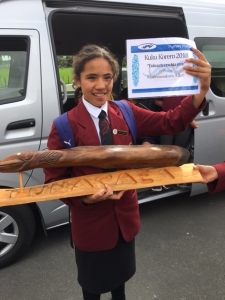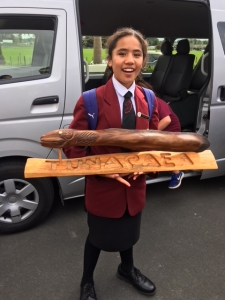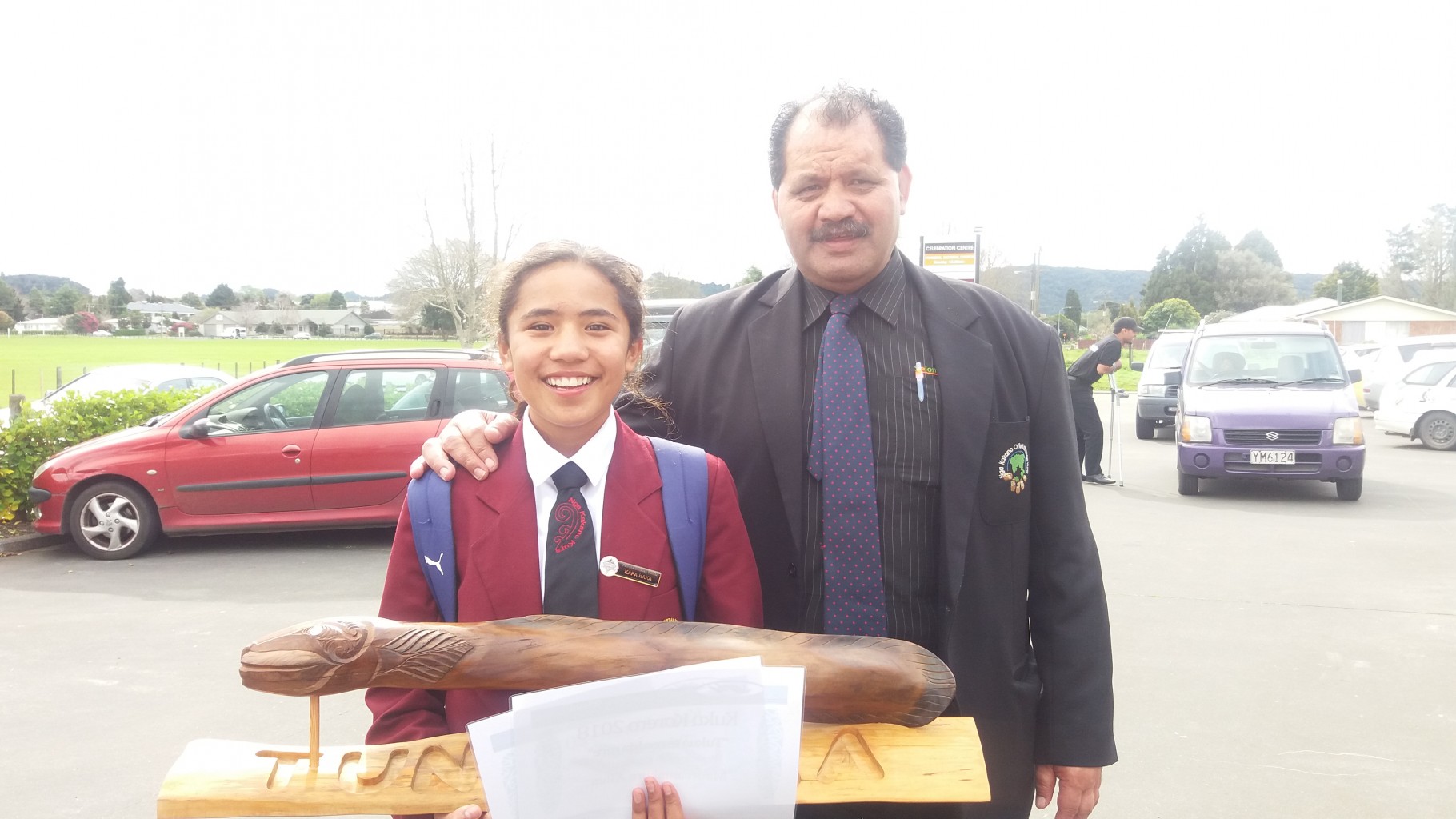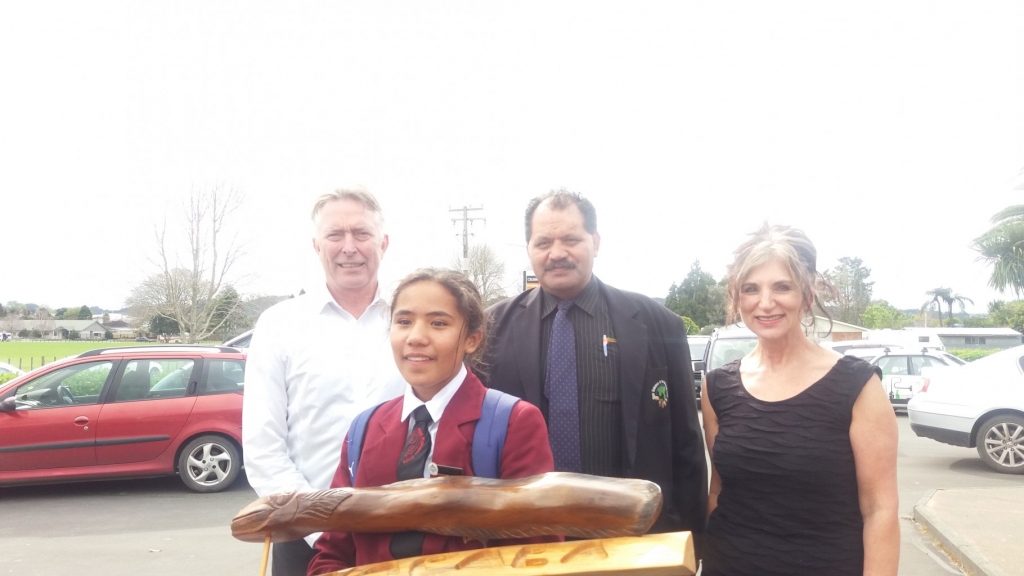 MAORI PERFORMING ARTS:
A reminder to parents of Year 9 and 10 students that perform Kapa Haka they are able to do NCEA Levels 1, 2, and 3 Maori Performing Arts unit standards next year.
GREAT EFFORT BOYS
Congratulations to the 3 boys from KCS who were selected to represent Mid North/Bay of Islands to play in Whangarei Secondary competition.
The competition had teams from Ruawai, Kaipara, Dargaville and every high school in Whangarei.  The Mid North team made it through 2 terms of tough competition and met Whangarei Boys High School the top school in northland in the finals, placing second 19-32.
Good work boys special thanks to Coach Shane Churches of Kawakawa.
Ward Davis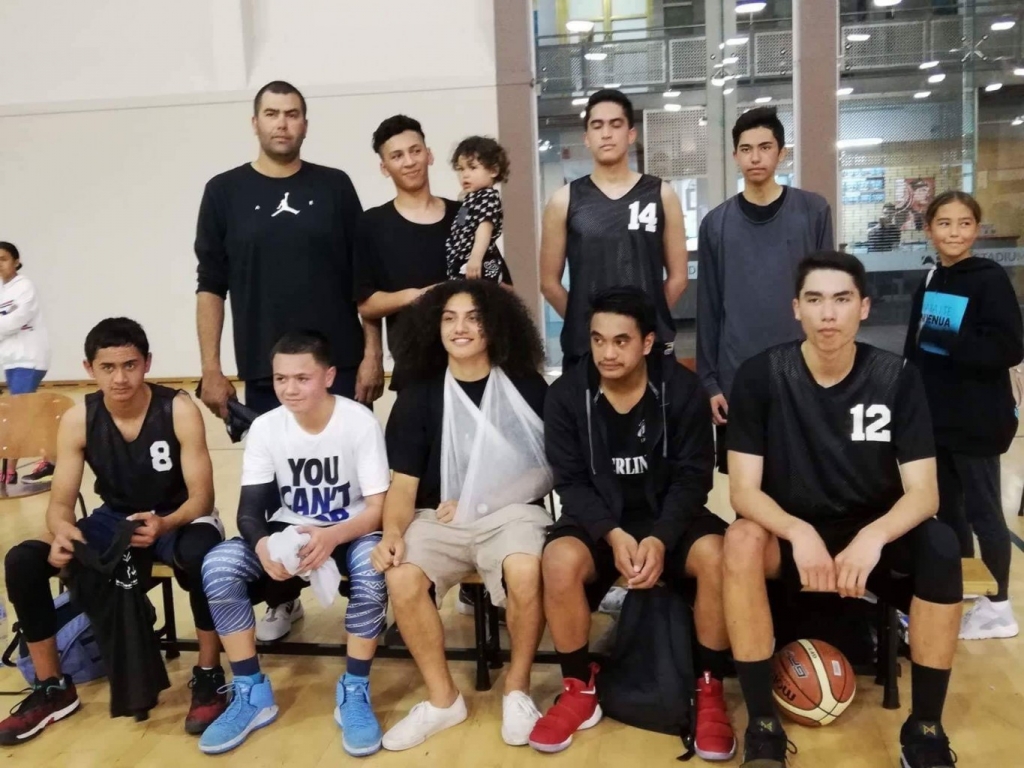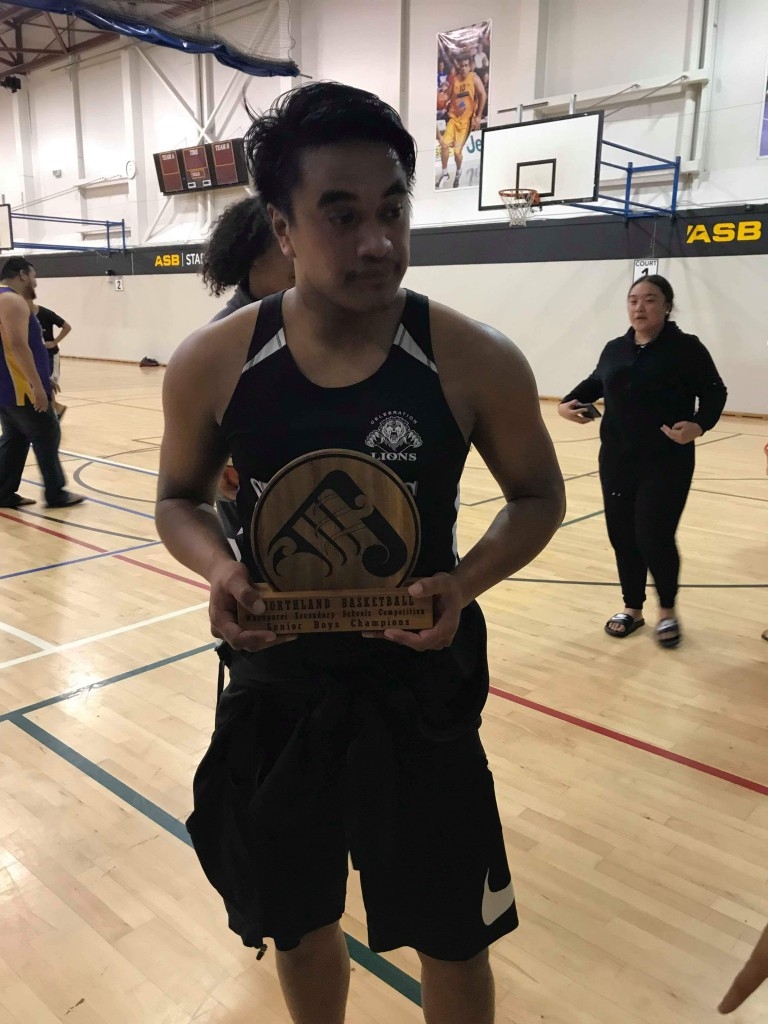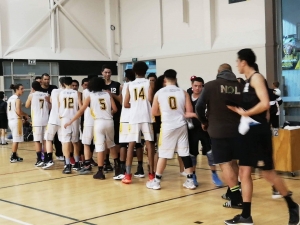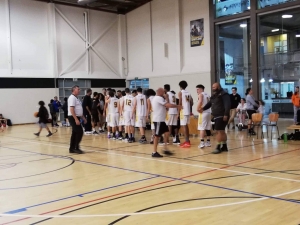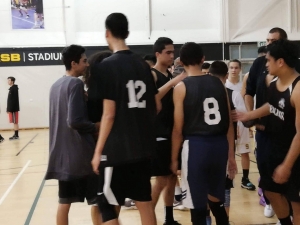 PARENT & STUDENT PORTAL YEAR 9 – 13
The Kamar Parent & Student Portal is available to all parents for students in Year 9 – Year 13. The following information is currently available – notices, calendar, student timetables, live attendance, pastoral notes, recognition's (C.A.R.E points), student reports, students results and student pathways.
Please note: Student information is not publicly available and has only been shared with students and parents/caregivers who each have their own unique password. Please, keep your password confidential.
If you have lost your username and password please contact the school office and request a copy.