THIS WEEK'S MEMORY VERSE
"Is not my word like fire," declares the Lord, "and like a hammer that breaks a rock in pieces?"  Jeremiah 23:29
NEXT WEEK'S MEMORY VERSE
"Do not withhold your mercy from me, O LORD, may your love and your truth always protect me".  Psalm 40:11
For upcoming events please visit our events and school calendar website page
PRIMARY SPORTS & ATHLETICS DAY
We would like to invite all Parents & Caregivers to the Primary (Years 1-8) Sports Day next Tuesday 4th December at Lindvart Park.  The day will start at 9.30am and finish at 2pm.  The students will be competing for House points and the winning trophy.
All students will be taking part and must wear their P.E. uniform, a plain black sunhat/cap, sunscreen  and water is essential. Black caps can be ordered at the office for $5.00.
There is also an interschool athletics day next week, Thursday 6th December for year 4-8 students. If children finish in the top 2 for each event at the Sports Day, they shall represent the school as we take on Kaikohe East and Intermediate School.
Athletics Timetable – Below
First Event

9:30-10am

Yr 1 & 2: Vortex Throw
Yr 3 & 4: Shot Put (orange 2kg)
Yr 5 & 6: Discuss (blue 500g)
Yr 7 & 8: Javelin
Second Event

10:45-11:15am

Yr 1 & 2: Shot Put

(hockey ball)

Yr 3 & 4: Vortex Throw
Yr 5 & 6: Vortex Throw
Yr 7 & 8: Discuss (black 1kg)
Third Event

11:15-11:45am

Yr 1 & 2: Break
Yr 3 & 4: Break
Yr 5 & 6: Shot Put (orange 2kg)
Yr 7 & 8: Shot Put (white 3kg)
Fourth Event

SPRINTS

12-12:30am

Yr 1: 60M Sprint
Yr 2: 60M Sprint
Yr 3: 80M Sprint
Yr 4: 80M Sprint
Yr 5: 100m
Yr 6: 100m
Yr 7: 100m
Yr 8: 100m
Fifth Event

SPRINTS

12:30-1pm

Yr 1 & 2: LUNCH Break
Yr 3: 200m Sprint
Yr 4: 200m Sprint
Yr 7: 200m Sprint
Yr 8: 200m Sprint
Sixth Event

SPRINTS

12:30-1pm

Yr 1 & 2: LUNCH Break
Yr 3 & 4: LUNCH Break
Yr 5: 400m Sprint
Yr 6: 400m Sprint
Yr 7: 400m Sprint
Yr 8: 400m Sprint
Seventh Event

RELAYS

1:30-2pm

Yr 1 & 2:

60m high five tag
Team of 4 (mixed year group)
House Teams

Yr 3 & 4:

80m high five tag
Team of 4 (mixed year group)
House Teams

Yr 5 & 6:

4 x 100m baton relay
Team of 4 (mixed year group)
House Teams

Yr 7 & 8:

4 x 100m baton relay
Team of 4 (mixed year group)
House Teams
YEAR 7 & 8 TECHNOLOGY STUDENTS
All students that attend technology in Moerewa on Wednesday must wear a hat if they want to be outside. This is a new school rule and a very sensible one. Hats must be plain black as per our school uniform rule.
BEACH DAY – KAIKOHE CAMPUS
All our Primary students from year 1 to 8 will be going to Paihia for our annual Beach Day, Tuesday 11th December.  This trip is free but only happens thanks to parents providing the transport.
TERMS AND HOLIDAYS:
Term 4 Ends – Thursday 13th December 2018
Term 1 Starts – Tuesday 29th January 2019
PRIZE GIVING DATES
Waimate Campus
Date:  Wednesday 12th December
Time: 11am
Kaikohe Campus – Year 1 to 10
Date:  Thursday 13th December
Time: 11am
SPORTING EVENT RESULTS
Year 7-8 Touch
Team 1 beat Kerikeri High Team 4 5-2, beat Kerikeri High Team 3 6-2, beat Opononi 5-3 and lost to Broadwood Area School 2-0
Year 5-6 Rippa Rugby
Team 1 won 4 and drew 1
Team 2 won 4 and lost one
Congratulations to all that participated.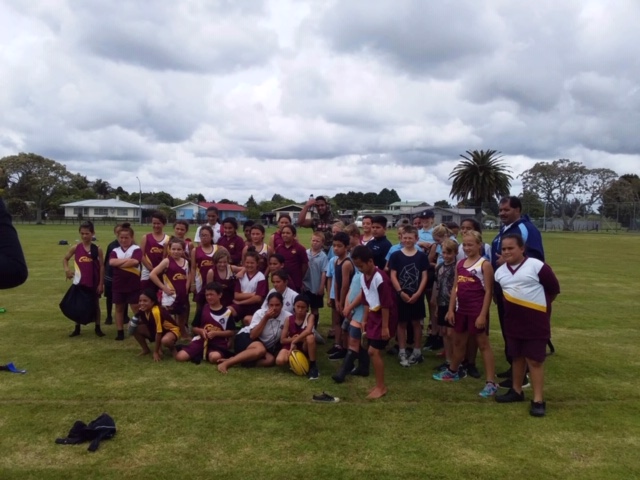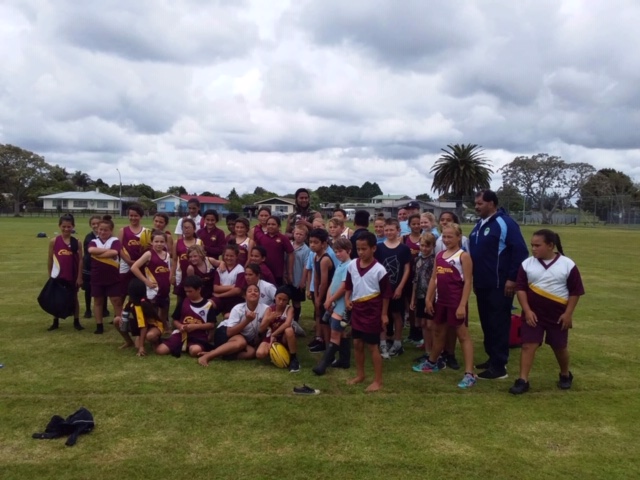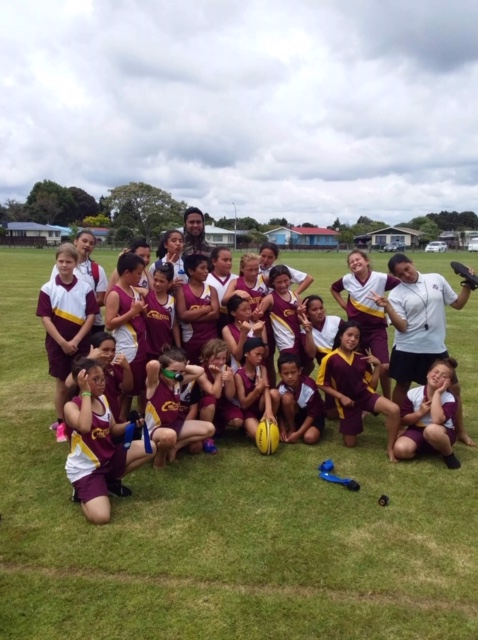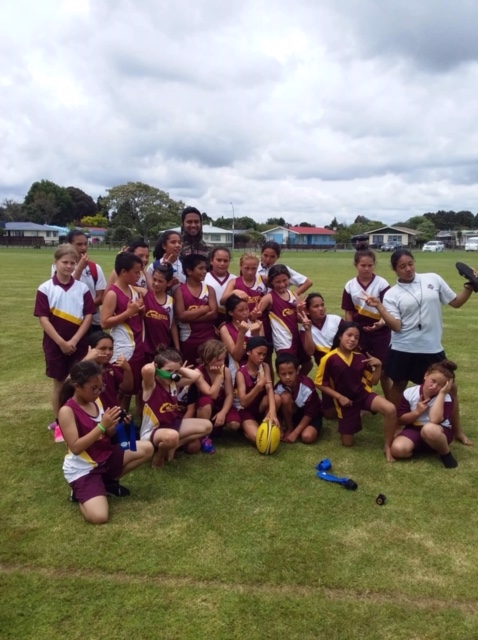 Netball
Our adult senior netball team have won the twilight competition winning 9 games and one drawn.
MISSING UNIFORM
A brand new size 4 junior girl culottes went missing from the toilets last week Thursday.  Someone may have picked it up by accident last Thursday during the fire alarms. Please look at your child(rens) uniform and if it does not belong to them, please return the uniform to the school office.
Thank you
SITUATION VACANT
Cleaner
15 hours per week at Kaikohe Campus
5 hours per week at Waimate North Campus
Please contact Principal for details on (09) 4011873 or email davidr@kcs.school.nz
NEW ENROLMENT-BASED MEASURE OF NCEA ATTAINMENT
NZQA and the Ministry of Education have implemented a change to the way NCEA and University Entrance attainment is reported.
The new enrolment-based measure of NCEA attainment will replace NZQA's roll – based and participation-based measures. It provides a more precise picture of attainment. It counts all domestic students in years 11 to 13 aged less than 19 on 1 January, rather than taking a snapshot of students as at 1 July. It also counts up to three ethnicities students identify with, rather than limiting this to just one.
As a result, NZQA advises that most schools will see a change in their attainment rates. It is a statistical adjustment that doesn't reflect school performance, teaching practice or an individual student's results. Also, whilst NCEA and University Entrance attainment rates do change for most schools, the amount of improvement in student attainment over time is similar and positive using the enrolment-based measure.
NZQA has consulted with schools on the way attainment is reported at a school level. The enrolment-based measure will be used for reporting NCEA and University Entrance attainment statistics from January 2019.
More information can be found on the NZQA website:    https://www.nzqa.govt.nz/studying-in-new-zealand/secondary-school-and-ncea/find-information-about-a-school/secondary-school-statistics/
MAORI PERFORMING ARTS:
A reminder to parents of Year 9 and 10 students that perform Kapa Haka they are able to do NCEA Levels 1, 2, and 3 Maori Performing Arts unit standards next year.
PARENT & STUDENT PORTAL YEAR 9 – 13
The Kamar Parent & Student Portal is available to all parents for students in Year 9 – Year 13. The following information is currently available – notices, calendar, student timetables, live attendance, pastoral notes, recognition's (C.A.R.E points), student reports, students results, and student pathways.
Please note: Student information is not publicly available and has only been shared with students and parents/caregivers who each have their own unique password. Please, keep your password confidential.
If you have lost your username and password please contact the school office and request a copy.
SUMMER READING CHALLENGE
Kia ora,
As you will be aware it is really important to encourage continued reading over the summer break.
Kaikohe Library invites you to join us in promoting this year's Summer Reading Challenge – a Kaikohe Library reading initiative.
Children are encouraged to sign up, collect a log book, choose and read (at least) six books over the three summer months –  receiving rewards and support from the library along the way. All who complete the challenge go in to win a $50 Warehouse voucher.
Our teen readers will each go in to win a $50 Warehouse voucher for every book review they submit.
Staff will be on hand with book lists and Bingo sheets to encourage and inspire book choices.
The aim is to make the most of this interactive programme to build literacy and inspire a love of reading in our tamariki.
If you would like a log book please see your school office.
Keep an eye out for our e-news and library survey. We would really appreciate your input and suggestions for our up and coming library re-vamp!
Nga mihi
Emma – Kaikohe Library
DRIVERS LICENSE
Learner, Restricted & Full license training classes soon
Kaikohe – Monday 3rd – Friday 7th December, 9:00am – 1:00pm @ 8 Clifford Street, Kaikohe. Opposite the ATC Building
Moerewa – Monday 10th – Friday 14th December, 9:00am – 1:00pm @ Te Punwai Centre Moerewa. (Next to the Moerewa BP)
All participants MUST be there on the first day and on time. Very important information for the licences happens first thing (i.e a presentation on drugs & alcohol, driver fatigue, speed and restraints!)
Info for Learners
Everyone intending to get their learner licence @ the AA Express by the end of the course must have access to:
1. Their original birth certificate or valid passport for their ID
2. A letter from IRD or your bank which states your home address on it
3. If you do not have a valid photo ID, you will need to get a passport photo taken and witnessed/signed by someone who has known you for more than two years, who is not a whanau member
Learner license costs $93.90 at the AA, when you are ready to sit it.  You can walk in any time and sit the theory test on their computer.
Info for Restricted & Full
Bring your license – Laurie cannot take you for a free assessment drive, if you don't have your license on you.  Automatic car available for the free assessment drive.  If you want to drive your own car, or a manual car, you need to bring a registered and warranted vehicle for the assessment drive. These free assessment drives are essential to know what the tester is looking for, and get some primo tips on how to pass with flying colours!!
Restricted License test costs $134.80
Full License test costs $109.50. You need to book the official test at your local AA Express.
Other licenses and courses
We also have:
Learner material for Class 2 Heavy Traffic (trucks) and Motorcycle free study
HT Class 2 Full license training and endorsement for $1,100.00 inc GST onsite here in Moerewa
Street Talk/Defensive Driving evening courses cost $180 inc GST to fast track the time between Restricted and Full (or for the court) Evening classes usually conducted at either Moerewa, or Kerikeri Regent Training Centre
Motorcycle Basic Handling Skills – $120 inc GST (bookings for this is based at our Moerewa site)
Forklift $300 & OSH $300
Refresher $180 inc GST (bookings for this are based at our Moerewa site)
Wheels, Rollers & Tracks – $400 inc GST (bookings for this are based at our Moerewa site)
Phone: 021 404 178   /   09 404 1274    /  (Laurie) 021 268 1231
52-54 Main Road Moerewa
Hours open: 9:00am – 3:00pm
Very happy to answer any questions you may have! 
Lizzie