THIS WEEK'S MEMORY VERSE: Week 2
"Let us, therefore, make every effort to do what leads to peace and to mutual edification".  Romans 14:19
For upcoming events please visit our events and school calendar website page
TERMS AND HOLIDAYS:
Term 1 Ends    – Friday    12th April 2019
Term 2 Starts – Monday 29th April 2019
UNIFORM:
Thank you for your patience, as we have been working through the orders for Uniform and Stationery (Office Staff)
New Uniforms:
The Warehouse has roman sandals in stock, so Matua Te Rangi would like all students in the correct footwear by next Wednesday 20 February, as this allows for those on the benefit.  Kaikohe Christian School black jackets are in stock for Seniors, therefore students are not to be wearing any other uniform.
Kaikohe Christian School is lifting its standard in uniform, academia, and sports and to the new parents, this transition began Term 3 last year.
As the whakatauki states     "He waka eke noa"  "Everyone working together"
Lost Property:
Our lost property box is full of unnamed shoes, black jackets and maroon/gold sweatshirts.  If your child has lost their uniform item, please come to the Office to look in the lost property.
Please ensure you name all your children's items of clothing and stationery.
2019 STATIONERY PRICES:
Juniors:
Yrs 1 – 2  =  $9.00  + Photocopying $10.00 + Prime Maths $24.00   = $43.00   
Yrs 3 – 4 =  $20.00  + Photocopying $10.00 + Prime Maths $24.00 = $54.00
Yrs 5 – 6 =  $13.00 + Photocopying $10.00 + Prime Maths $24.00   = $47.00
Yrs 7 – 8 =  $13.00 + Photocopying $10.00 + Prime Maths $24.00   = $47.00
Seniors:
Yr 9                                       =  $30.00
Yr 9   Science TXB             =  $15.00
Yr 9 Photocopying             =  $10.00
Yr 10                                     =  $ 63.00
Yr 10 Science TXB             =  $15.00
Yr 10 Photocopying           =  $10.00
Year 11:                                                                                      
Yr11 English                           =  $5.00
Yr11 Maths                             =  $  (to be confirmed)
Yr11 Science                           =  $58.00
Yr11 Biblical History            =  $3.00
Yr11 Gateway                         =  $3.00
Yr11 PE                                    =  $5.00
Yr11 Numeracy                      =  $25.50
Yr11 Performing Arts            = $4.00
Yr 11 Te Kura                          = $20.00
Yr 11 Photocopying                = $10.00
Year 12:
Yr12 English                            =  $4.50
Yr12 Chemistry                       =  $56.00
Yr12 Performing Arts             =  $4.00
Yr12 Biology                             =  $34.50
Yr12 Gateway                           =  $3.00
Yr12 PE                                     =  $4.00
Yr12 Chemistry TXB Combo = $26.50
Yr12 Physics      TXB Combo = $31.50
Yr12 Biology      TXB Combo = $26.50
Yr12 Te Kura                           =  $20.00
Yr12 Photocopying                 =  $10.00
Year 13:
Yr13 English                            =  $4.50
Yr13 Calculus                           =  $ (to be confirmed)
Yr13 PE                                     =  $4.50
Yr13 Te Kura                            =  $20.00
Yr13 Chemistry TXB Combo = $26.50
Yr13 Physics      TXB Combo = $26.50
Yr13 Biology      TXB Combo = $31.50
Yr13 Photocopying                  = $10.00
KAPAHAKA HUI (MEETING) 12th February 2019 – Minutes
Venue:  Kaikohe Christian School            Time:    6.15pm
Present:   
Whaea Michelle, Matua Te Rangi, Whaea Veronica, Whaea Joey, Whaea Martha and Maata, Shakaina and Nan, Anahera and Whaea Robyn, Whaea Rochelle, Roiho, Mikaere, Murray,  Tylah, Komene, Whaea Gail
Karakia, Mihimihi:  Matua TeRangi
Finances:  All monies raised for any event shall be collated by Whaea Gail and Whaea Martha and banked into the Kapa Haka account through the school.
Important dates:
First Live In begins this Friday 6pm and finishes 4pm Saturday afternoon.
Noho Dates / Cost:   $5 per child. All monies to be given to Matua Te Rangi to buy the kai. If you can koha, kai or would like to come in to help, please see Matua Te Rangi.
15th – 16th Feb      (Begin 6pm Friday and finish 4pm Saturday)
22nd – 23rd Feb
1st – 2nd    March
8th – 10th  March
15th – 16th March  (Polyfest Auckland, Manukau)
29th            March  (Whaanau performance)
5th – 6th    April     (Te Tai Tokerau Regionals)
10th – 11th April     (Te Tai Tokerau Festival)
Fundraising:
We, as a whanau, will be fundraising at School for Polyfest Tamakimakaurau.  There will be fundraisers of Icecream and lunches. Children will be given notices/order forms. Please return with the completed order form and correct payment to the Office.  We would appreciate if you could please have the correct amount of money with the order form, in an envelope, as there is no facility for giving change, at the Office.  The Office is merely a collection point.
Icecream:
Thursday 14th ( Rochele, Michelle, Joey)  Ice cream koha from Allen Whaanau
Thursday 21st February (Martha)
Thursday 28th February (Robyn)
Thursday 7th March (Gail)
Friday 8th March Mufti Day + Sausage Sizzle (Matua Te Rangi)
Thursday 14th March
Kia Ora whanau for your contributions and awhi on these days.  We still need more koha and kaiawhi for some of the fundraising dates above
Contacts for Accommodation in Auckland for Polyfest
Robyn:       Aunty has a 7 bedroom house
Rochelle:   Contact in Manukau
Budget for Tamariki for Polyfest:
1 van 11 seats Monte Tito
2 vans 22 seats                          $470
Petrol                                          $250
Entry                                           $150
Kai                                               $600
Marae                                         $300
Misc                                             $230
Total Needed:                       $2,000.00
Whanau Performance Fundraiser: Towards Te Tai Tokerau Regionals and Tai Tokerau Festival
Venue: Kaikohe Christian School
When: 29th March –  6pm
Advertising Whanau Performance: Online, Shops, Churches.  Whaea Michelle will put together a flyer for the whanau performance, to distribute everywhere.
Food Stalls?
Kapa Haka performance – Junior and senior Meeting Monday 18th March: to organise the evening.  We discussed our whanau doing all the cooking, cleaning, preparing of kai.
Whaea Michelle and Komene will tutor and concentrate on getting the Tauira Participants, ready for regionals and TT fest. Whanau must step up to get these tamariki to another level.
Karakia whakamutunga –  Matua Te Rangi
Hui closed :7.10pm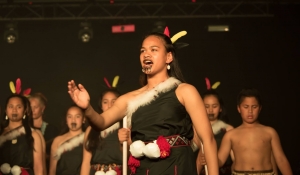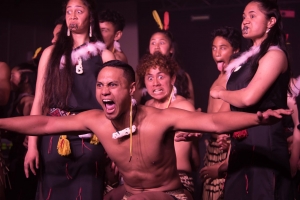 PARENT & STUDENT PORTAL YEAR 9 – 13
The Kamar Parent & Student Portal is available to all parents for students in Year 9 – Year 13. The following information is currently available: notices, calendar, student timetables, live attendance, pastoral notes, recognition's (C.A.R.E points), student reports, students results, and student pathways.
Please note: Student information is not publicly available and has only been shared with students and parents/caregivers, who each have their own unique password. Please, keep your password confidential. If you have lost your username and password please contact the school office and request a copy.
KAIKOHE CAMPUS (ROOM 6) Lana Giesber's Class
Room 6 planted capsicum and tomatoes seeds at the end of last year. We are happy to say they have been cared for over the holidays and are now successfully planted into our school garden!
Eating the produce of our garden this term is something we all are looking forward to. We have seed raising trays and a greenhouse too, so if anyone wants to contribute seeds or seedlings to our school garden you are most welcome.
Whaea Lana
MR PRICKET'S CLASS HOMEWORK:
Write a Book Review:  Due Friday 15th February.
Was your story fiction or non-fiction?
What was the scene setting for the story?
If you could be anyone of the characters, who would you be and why?
Describe the best part of the story.
Suggest an alternative ending.
N.B. In the Intermediate years, you need to be able to write with a detailed description using examples to support your opinion. I am keen to see how you write on your own without structured support.  Good Luck.
SPORTS ACADEMY:
The Sports Academy has begun for those intending to partake in team, individual sport or even desire just to lose weight. Times are 7 am – 8 am followed by shower and breakfast.
ATHLETICS CLUB:
Athletics Club will be run by Mr Prickett:
Mondays 5.30pm to 6.30pm
Lindtvardt Park
Ages 10+
Perfect training for anyone interested in completing the Kids Triathlon.
Upcoming Event:  Kids Triathlon
Venue: Waitangi
When: Sunday 7th April 2019.
The school has been registered online and like last year, students need to enter from home using the link included in the letter.  (See letter at the bottom of this newsletter)
TRIATHLON LETTER FOR PARENTS:
Dear Parents,
Entries are open for the Weet-Bix Kids TRYathlon – Bay of Islands on Sunday, 7 April 2019 at Waitangi – Adjacent to the Treaty Grounds.
The TRYathlon is all about giving it a TRY and is a rewarding and fun day out for you and your child. Participants need to be aged 7-15 years old on event day, and can complete the TRYathlon as an individual or in a team of two.
Our school has created a School Group which you can join when you enter from home. Search for Kaikohe Christian School when prompted. By linking to our school group it will give us the chance to win some great prizes.
The direct link to register into our school group is https://www.registernow.com.au/secure/Register.aspx?E=31852&G=82336
If you are unable to register at home then I can help at school but please let me know early if this is the case.
If someone you know requires financial assistance to enter the TRYathlon, through either subsidised entry fees or funding for necessary equipment, then you can apply to the Weet-Bix TRYathlon Foundation for assistance. Visit www.tryathlon.co.nz/foundation for details.
All competitors must have their own bike and helmet in order to take part. It is important that the bike is in good working order with both brakes attached and working. There is a very good bike shop in Kerikeri if parts and/or repairs are required. Please don't leave this check to the last minute.
On race day, the school gazebo shall be set up to store belongings etc. and I shall be present to help where needed. I request that you come to the school gazebo upon your arrival to let me know that you have arrived and are taking part. Please leave plenty of time for your arrival as the roads become very busy and the Waitangi bridge will be shut at 8:15am.
If you have any school related questions please contact myself at davidp@kcs.school.nz otherwise contact the Weet-Bix Kids TRYathlon team; email tryathlon@sanitarium.co.nz or phone 0800 WEET BIX (0800 9338 249).
Kindest regards,
David Prickett
Kaikohe Christian School
BASKETBALL
Run by Ward Davis.  Starts 19th February 2019 at Waipapa.  If we are wanting to enter teams, we will need:
Coaches, transport and teams lists, as soon as possible.
KAIKOHE AFC 2019 Registration Day
Saturday 16 February 2019
Lindtvardt Park, Kaikohe
10am to 2pm
Calling all past, present and future players to come down to meet the Club Members and get registered for the 2019 season.
Ages:
First Kids 4- 8 year olds
10th Grade – 12th Grade – 13th Grade Boys and Girls
Senior Men:       16 years+
Senior Women: 15 years +
We are looking for local people to play for Kaikohe and Hokianga teams.  Come along and join the family friendly club, in the heart of the community.  We will run some small games and BBQ weather permitting.   (Renee – Club President)
PRIMARY CAMP 2019 – KAIKOHE CAMPUS
Date:      Monday 25th March – Wednesday 27th March 2019
Venue:  Coopers Beach Youth Camp, Coopers Beach
Cost:      $25.00 per student
WAIMATE NORTH CAMPUS:
Kerikeri Girls Brigade   For all girls 5 – 17 years old. Starts Thursday 21 February, 3.30 – 5.15 at Cornerstone, Kerikeri.  Come and have some fun, and make new friends, while learning many life skills. You are welcome to try for 3 weeks before making a commitment. Also seeking helpers. For more information please contact Sheryl 027440796
MENINGOCOCCAL VACCINATION PROGRAMME
Beginning the week of Monday 25th February only.  It is 'OPTIONAL'
Consent forms for the 13-15 year olds are being sent home for consent and must be returned before Monday 25th February.  16 year olds are able to sign their own consents.
It may well be that a number of these students have already had these vaccinations.
FLU VACCINATIONS: