THIS WEEK'S MEMORY VERSE: Week 3
"Blessed are the peacemakers, for they will be called sons of God".  Matthew 5:9
For upcoming events please visit our events and school calendar website page
TERMS AND HOLIDAYS:
Term 1 Ends    – Friday    12th April 2019
Term 2 Starts – Monday 29th April 2019
UNIFORM:
Kaikohe Christian School is lifting its standard in uniform, academia, and sports.  This transition began Term 3 2018.  All students must now be in correct school uniform and footwear.
New Uniforms:
The Warehouse has roman sandals in stock.  Kaikohe Christian School black jackets are in stock for Seniors, also Juniors are able to order Black Anorak School Jackets also.  Please see Office to order.
Second Hand Uniforms:
Available for sale at the School Office.  Various items and sizes available.
Lost Property:
Our lost property box is full of unnamed shoes, black jackets and maroon/gold sweatshirts.  If your child has lost their uniform item, please come to the Office to look in the lost property.
Please ensure you name all your children's items of clothing and stationery.
KAPAHAKA:
Noho Dates / Cost:   $5 per child. All monies to be given to Matua Te Rangi to buy the kai. If you can koha, kai or would like to come in to help, please see Matua Te Rangi.
22nd – 23rd Feb
1st – 2nd    March
8th – 10th  March
15th – 16th March  (Polyfest Auckland, Manukau)
29th            March  (Whaanau performance)
5th – 6th    April     (Te Tai Tokerau Regionals)
10th – 11th April     (Te Tai Tokerau Festival)
Fundraising:
We, as a whanau, will be fundraising at School for Polyfest Tamakimakaurau.  There will be fundraisers of Icecream, Ice blocks and lunches. Children will be given notices/order forms. Please return with the completed order form and correct payment to the Office.  We would appreciate if you could please have the correct amount of money with the order form, in an envelope, as there is no facility for giving change, at the Office.  The Office is merely a collection point.
Icecream / Ice Blocks / Lunches
Thursday 28th February (Robyn)
Thursday 7th March (Gail)
Friday 8th March Mufti Day + Sausage Sizzle (Matua Te Rangi)
Thursday 14th March
Kia Ora whanau for your contributions and awhi on these days.  We still need more koha and kaiawhi for some of the fundraising dates above
Whanau Performance Fundraiser: Towards Te Tai Tokerau Regionals and Tai Tokerau Festival
Venue: Kaikohe Christian School
When: 29th March –  6pm
Kapa Haka performance – Junior and senior Meeting Monday 18th March: to organize the evening.  We discussed our whanau doing all the cooking, cleaning, preparing of kai.
Whaea Michelle and Komene will tutor and concentrate on getting the Tauira Participants, ready for regionals and TT fest. Whanau must step up to get these tamariki to another level.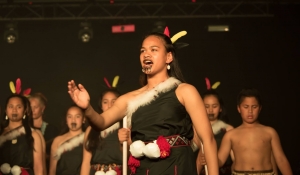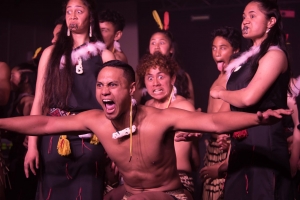 PARENT & STUDENT PORTAL YEAR 9 – 13
The Kamar Parent & Student Portal is available to all parents for students in Year 9 – Year 13. The following information is currently available: notices, calendar, student timetables, live attendance, pastoral notes, recognition's (C.A.R.E points), student reports, students results, and student pathways.
Please note: Student information is not publicly available and has only been shared with students and parents/caregivers, who each have their own unique password. Please, keep your password confidential. If you have lost your username and password please contact the school office and request a copy.
KAIKOHE CAMPUS (ROOM 6) Lana Giesber's Class
Room 6 planted capsicum and tomato seeds at the end of last year. We are happy to say they have been cared for over the holidays and are now successfully planted into our school garden!
Eating the produce of our garden this term is something we all are looking forward to. We have seed raising trays and a greenhouse too, so if anyone wants to contribute seeds or seedlings to our school garden you are most welcome.
Whaea Lana
MR PRICKET'S CLASS HOMEWORK Week 3:   
All tasks due in
Friday morning
Maths:
Prime 1: Practice number bonds to 20 with mum and dad
Prime 3: Complete Practice 1 questions (CB p16-17) in your blue textbook
Prime 4: Complete Practice 1 questions (CB p19-20) in your blue textbook
Prime 5: Complete Practice 1 questions in your blue textbook
Prime 6: Complete Practice 1 questions in your blue textbook
Spelling:
Firefighter
Evacuate
Distress
Vote
Armies
Surrender
Peaceful
Equality
Literacy
This week you have a PowerPoint deadline for your chosen Conflict and Resolution literacy topic. You need to give time to research each area of conflict between America and North Korea to support your work.
SPORTS ACADEMY:
The Sports Academy has begun for those intending to partake in team, individual sport or even desire just to lose weight. Times are 7 am – 8 am followed by shower and breakfast.
NETBALL:
Kia ora whanau, I am submitting the minutes of the netball association AGM to engender interest in Netball at the school.  As it is with Academia, Sport is also an area that we need to lift the standard. Netball is a professional sport at the elite level and it is imperative that we give our tamariki (children) every opportunity to excel and enter the representative arena.
We are seeking coaches, managers and helpers to grow this sport in the School.
If you are interested please contact Whaea Michelle or myself (Matua Te Rangi) we would love to have you on board.
AGM Kaikohe Netball:  20/02/2019
A very well organised committee made up of Principals, housewives, and office workers.
Patsy Wynyard=Umpire co-ordinator
Development plan in place to seek out potential umpires. Clubs encouraged to put forward aspiring talent that would like to take up this vocation. Every club or school should have a qualified umpire.
Lisa – Chairperson
Stated that umpire details are on team registration forms. Following your game, your team will be designated to umpire the next game. Association will be very strict on fines if you do not umpire.
Rules:
If you have not paid your fees on time, all your points will be taken away from you. Every team must put down a $100 deposit. This stops teams from registering, then pulling out after the draw has been made.  The draw will be on Facebook
Defaults:
If you default your game on a Saturday, you automatically have lost your points until you are able to speak to the opposition, to arrange a midweek game. It is up to the defaulted team to organize the lights, umpire, and ensure the association receives the results on paper.
Umpires:
Coaches from each team will nominate their opposition player of the day. This will be collated over the season and go towards prize giving.
Nominations of Board positions:
Chairperson                                                                       Lisa
Centre Manager Secretary                                           Lee Mannon
Treasurer                                                                            Mere Croft 
Umpire Coordinator                                                       Patsy Wynyard
Junior Communications Officer Future Ferns    Hayley
Centre Controller                                                            Urshala Beazley 
Coaching Representative                                              Anne Marie Moon
Coaching Co-ordinator                                                  To be selected 
Auditor                                                                                 BDO
Club Captain                                                                       Tracey 
General Business: 
Fees Structure:     Netball North annual fee is currently $10,000. Association is currently in a position to pay last year's fee.
Years 1-2                 Free
Juniors                   $220
Intermediate         $380
Secondary              $460
Senior                     $600
Development of players:
Kaikohe will be hosting a field day on the 4th of August.
Year 7-8
Under 15, 17, 19,
Invitation Team
Pre-season Tournament:
Fast Five Twilight netball competition begins two weeks' time $150 entry fee.
Horeke netball tournament Saturday, April 27th.  Goal: Kaikohe Christian School enters teams as a warm up to the competition.
4th May opening day 25-minute games
11th May Competition begins
Finals on 14th September
Mr. Whippy Sponsorship $1,000
Canteen:
Kaikohe Christian School will be fundraising on week 2 11th of May. We will require Whanau support.
Monthly hui 1st Wednesday of every month.  All agenda items must be tabled by the morning of the hui, as these are the only items that will be discussed.
ATHLETICS CLUB:
Athletics Club will be run by Mr Prickett:
Mondays 5.30pm to 6.30pm
Lindtvardt Park
Ages 10+
Perfect training for anyone interested in completing the Kids Triathlon.
Upcoming Event:  Kids Triathlon
Venue: Waitangi
When: Sunday 7th April 2019.
The school has been registered online and like last year, students need to enter from home using the link included in the letter.  (See letter at the bottom of this newsletter)
Also, if students want to compete and do not have a bike, they need to see Mr Prickett, who maybe able to provide a bike for the event.
TRYATHLON LETTER FOR PARENTS:
Dear Parents,
Entries are open for the Weet-Bix Kids TRYathlon – Bay of Islands on Sunday, 7 April 2019 at Waitangi – Adjacent to the Treaty Grounds.
The TRYathlon is all about giving it a TRY and is a rewarding and fun day out for you and your child. Participants need to be aged 7-15 years old on event day, and can complete the TRYathlon as an individual or in a team of two.
Our school has created a School Group which you can join when you enter from home. Search for Kaikohe Christian School when prompted. By linking to our school group it will give us the chance to win some great prizes.
The direct link to register into our school group is https://www.registernow.com.au/secure/Register.aspx?E=31852&G=82336
If you are unable to register at home then I can help at school but please let me know early if this is the case.
If someone you know requires financial assistance to enter the TRYathlon, through either subsidized entry fees or funding for necessary equipment, then you can apply to the Weet-Bix TRYathlon Foundation for assistance. Visit www.tryathlon.co.nz/foundation for details.
All competitors must have their own bike and helmet in order to take part. It is important that the bike is in good working order with both brakes attached and working. There is a very good bike shop in Kerikeri if parts and/or repairs are required. Please don't leave this check to the last minute.
On race day, the school gazebo shall be set up to store belongings etc. and I shall be present to help where needed. I request that you come to the school gazebo upon your arrival to let me know that you have arrived and are taking part. Please leave plenty of time for your arrival as the roads become very busy and the Waitangi bridge will be shut at 8:15am.
If you have any school-related questions please contact me at davidp@kcs.school.nz otherwise contact the Weet-Bix Kids TRYathlon team; email tryathlon@sanitarium.co.nz or phone 0800 WEET BIX (0800 9338 249).
Kindest regards,
David Prickett
Kaikohe Christian School
TRYATHLON NOTICE: MARSHALS NEEDED
Kia Ora.  We are excited to have the Sanitarium Weet-bix Kids TRYathlon coming back to Paihia this year and we have been contracted again as the local coordinators helping them out with marshals & traffic management.  We require approximately 120 marshal on Sunday 7 April from approx. 7-8am until 12 – 1pm. We will pay $25 per person on course. This is a great opportunity for school's/sports clubs/community groups to get involved. Please note all marshals have to be 16 years and older and all marshals need to be active, loud & encouraging J
We are also seeking a group of around 15 to assist with the set up on Saturday 6 April for around 1.5 hours (lump sum payment and time will be confirmed upon interest)
Would your organisation be interested in marshaling at this event?
Please, could you indicate if you are interested and approximately how many marshals you will be able to supply?
Ngā mihi,
Gina Harris (Energizer Mid North)
Sport Northland | ASB Northland Sports House, 97 Western Hills Drive| PO Box 1492, Whangarei 0140
027 434 3461 Mobile | www.sportnorthland.co.nz | www.runwalkseries.co.nz
BASKETBALL
Run by Ward Davis.  Starts 19th February 2019 at Waipapa.  If we are wanting to enter teams, we will need:
Coaches, transport and teams lists, as soon as possible.
PRIMARY CAMP 2019 – KAIKOHE CAMPUS
Date:      Monday 25th March – Wednesday 27th March 2019
Venue:  Coopers Beach Youth Camp, Coopers Beach
Cost:      $25.00 per student
WAIMATE NORTH CAMPUS:
Kerikeri Girls Brigade   For all girls 5 – 17 years old. Starts Thursday 21 February, 3.30 – 5.15 at Cornerstone, Kerikeri.  Come and have some fun, and make new friends, while learning many life skills. You are welcome to try for 3 weeks before making a commitment. Also seeking helpers. For more information please contact Sheryl 027440796
MENINGOCOCCAL VACCINATION PROGRAMME
Beginning the week of Monday 25th February only.  It is 'OPTIONAL'
Consent forms for the 13-15-year-olds are being sent home for consent and must be returned before Monday 25th February.  16-year-olds are able to sign their own consents.
It may well be that a number of these students have already had these vaccinations.
FLU VACCINATIONS: