THIS WEEK'S MEMORY VERSE: Week 4
"When a man's ways are at peace with the LORD, he makes even his enemies live at peace with him".  Proverbs 16:7
For upcoming events please visit our events and school calendar website page
TERMS AND HOLIDAYS:
Term 1 Ends    – Friday    12th April 2019
Term 2 Starts – Monday 29th April 2019
YEAR 11 CAMP 2019 – Kaikohe Campus 
Our camp was a huge success, kids were well behaved and everyone had loads of fun.  No one wanted to come home but all good things must come to an end at some point.
Huge thanks to David Rogers, Michelle & Whanau, And Mike and Penny for the use of your Kayaks, the kids really enjoyed learning how to Kayak. I've attached a few photos for you to browse through.
STUDENT ID:
STUDENT ID cost $7 (including GST).  Students can request a 2019 Student ID from the school office. You will need to take a photo of yourself (headshot) only.  Take along to the office to see if it is suitable for your Student ID.  Once confirmed as okay, email to Jacqueline Te Huia for processing > jacquelinet@kcs.school.nz.
Please go to the office during the morning or lunch break only. Students will be notified when these are processed.
STUDENT INTERIM REPORTS: 
Kaikohe Campus School Year 1-13 Interim Reports Issued on Friday 15 March
Interim Reports describe how well your students are settling into school based on the NZ Curriculum Key Competencies for Wellbeing and Learning Success. There are 5 key competencies that we focus on:
Thinking and Learning Effort
Relating to Others
Using language, symbols and text
Managing Self and Effort
Participation and Contribution
Year 9-13 students have also set 4 goals for term 1 and these will be written in their reports.
Please note: these are not full reports about specific subject achievements. These are issued at the end of term 2.
Waimate Campus Interim Reports: 
Date to be confirmed
Whanau/ Teacher Meetings Kaikohe Campus Tuesday 26 March 2 – 6 pm.
We want to connect with as many whanau as possible so together we can support your student have a successful learning year at our kura.. Please put this time in your diary. Booking times will begin after the Interim Reports are issued. Kia ora!  Thanks, Yvonne.
POWERFUL LEARNERS:
Powerful Learners keep turning up to school every day ready for learning! We want to see every student at school every day of the week, as far as is possible this year. To encourage this we are tracking attendance closely and rewarding classes with the highest percentage attendance of a three-week period. Please do not get offended if you receive a phone call or letter requesting reasons for student absence.
Form Class Attendance Competition at the Kaikohe Campus (7 Feb – 21 Feb)
These are the results of the first three week period of 2019.
CONGRATULATIONS to Mrs Vesey's and Mrs Rogers students for coming to school the most!!
94%        First Equal Tie!  Year 1 & 2 and Year 3 & 4 classes  
92%        A close Second Equal Tie! Year 7 & 8 and Year 9 classes
89%        Year 13
88%        Year 10
87%        Year 12 and Year 11
85%        Year 5 & 6
BIG CONGRATULATIONS to these students whose attendance was 100%!!
Keep up this POWERFUL LEARNING ATTITUDE for the next three weeks! J
Year 1 & 2           100%   
        Marius, Grace, Kaysen, Te Tahi, La'Shyyah, Harvest, Kataraina, Aria,   Kaharau, Elijah, Tauiti, Aarvi, Jonah
Year 3 & 4           100%   
       Aden, Kayde, Shaun, Isabella, Kobe-Mila, Dime, Robyn, Hunter, Hoone-Peri, Anahera, India, Abigail, Emily, Lucas
Year 5 & 6           100%   
      Taylah, Sonny, Tumu, Kayden, Sarn, Neil, Sophya, Crystal, Lenore, Taitokerau, Hunia, Manpreet, Tiffany
Year 7 & 8           100%   
       Kaine, Tiakina, Marc, Tearohanui, Savanah, Hilda-Jean, Aisha, Dante, Koru, Hemi, Tui, Atlanta, Nazarith, Davalamayne, Amoron, Sydnee-Jo, Akaysha
Year 9                   100%  
      Matireamakura, Parehuia, William, Anahera, Ryvierah, Shanikwa,  Shannon, Jalyssa, Rangatira
Year 10                 100% 
       Te Rangimarie, Jodeci, Zayne
Year 11                 100%   
      Keisha, Jordan, Sativa
Year 12                 100%  
        Cayley
Year 13                 100%   
      Guy, Isaac
2018 NCEA LEVEL 1, 2 & 3 RESULTS.
Congratulations to all students who achieved their NCEA Levels last year!
We want to commend the students who worked hard to gain merit and excellence endorsements and their teachers who worked hard also to help make this happen too. We knew you could do it!
2018 OVERALL NCEA AWARDS:
NCEA L1: 100% of our Year 11 students achieved NCEA Level 1
Merit Endorsements: Deborah Turner, Mikaere-Joe Tito-Brown
NCEA L2: 86% of our Year 12 students achieved Level 2
Merit Endorsement: Guy Eisen
Excellence Endorsement: Daniel Bosman
NCEA L3: student numbers too small to include a %
Merit Endorsement: Amy Hudson
University Entrance: Amy Hudson, Jayde Timperley
UNIFORM:
Kaikohe Christian School is lifting its standard in uniform, academia, and sports.  All students must now be in correct school uniform and footwear.
New Uniforms:
The Warehouse has roman sandals in stock.  Kaikohe Christian School black jackets are in stock for Seniors, also Juniors are able to order Black Anorak School Jackets also.  Please see Office to order.
Second Hand Uniforms:
Available for sale at the School Office.  Various items and sizes available.
Lost Property:
Our lost property box is full of unnamed shoes, black jackets and maroon/gold sweatshirts.  If your child has lost their uniform item, please come to the Office to look in the lost property.
Please ensure you name all your children's items of clothing and stationery.
KAPAHAKA:
ASB Polyfest 2019 – 15-16 March 2019 – Auckland
Here are the following students heading down to the Polyfest Friday 15th March -Saturday 16th departing 1 pm.
Mikaere Joe, Rangatira, Maata, Te Rangimarie, Kuini, Debra Psalm, Roiho, Matireamakura, Parehuia, Keisha, Sydnee Joe, Tylar, Mary Jane, Bella, Honest, Shakaina, Shanikwa, Aisha,
Wiremu, Jodeci, Kenneth, Tiakina, Tumu, Sy, Mano, Rawiri.
Staff:
Te Rangi, Michelle, Komene, Joey, Monte
Noho Dates / Cost:   $5 per child. All monies to be given to Matua Te Rangi to buy the kai. If you can koha, kai or would like to come in to help, please see Matua Te Rangi Allen
1st – 2nd    March
8th – 10th  March
15th – 16th March  (Polyfest Auckland, Manukau)
29th            March  (Whaanau performance)
5th – 6th    April     (Te Tai Tokerau Regionals)
10th – 11th April     (Te Tai Tokerau Festival)
Fundraising:
We, as a whanau, will be fundraising at School for Polyfest Tamakimakaurau.  There will be fundraisers of Icecream, Ice blocks and lunches. Children will be given notices/order forms. Please return with the completed order form and correct payment to the Office.  We would appreciate if you could please have the correct amount of money with the order form, in an envelope, as there is no facility for giving change, at the Office.  The Office is merely a collection point.
Icecream / Ice Blocks / Lunches
Thursday 7th March (Gail)
Friday 8th March Mufti Day + Sausage Sizzle (Matua Te Rangi)
Thursday 14th March
Kia Ora whanau for your contributions and awhi on these days.  We still need more koha and kaiawhi support for some of the fundraising dates above
Whanau Performance Fundraiser: Towards Te Tai Tokerau Regionals and Tai Tokerau Festival
Venue: Kaikohe Christian School
When: 29th March – 6 pm
Kapa Haka performance – Junior and senior Meeting Monday 18th March: to organize the evening.  We discussed our whanau doing all the cooking, cleaning, preparing of kai.
Whaea Michelle and Komene will tutor and concentrate on getting the Tauira Participants, ready for regionals and TT fest. Whanau must step up to get these tamariki to another level.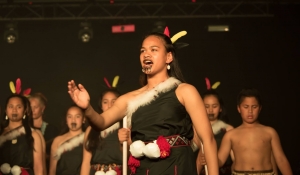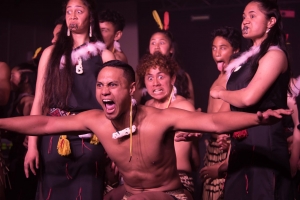 PARENT & STUDENT PORTAL YEAR 9 – 13
The Kamar Parent & Student Portal is available to all parents for students in Year 9 – Year 13. The following information is currently available: notices, calendar, student timetables, live attendance, pastoral notes, recognition's (C.A.R.E points), student reports, students results, and student pathways.
Please note: Student information is not publicly available and has only been shared with students and parents/caregivers, who each have their own unique password. Please, keep your password confidential. If you have lost your username and password please contact the school office and request a copy.
MR PRICKET'S CLASS HOMEWORK Week 4:   
All tasks due on Friday morning
Maths
Prime 1: Practice number bonds to 20 with mum and dad
Prime 3: Complete Practice 2 questions (CB) in your blue textbook
Prime 4: Complete Practice 3 questions (CB) in your blue textbook
Prime 5: Complete Practice 3 questions in your blue textbook
Prime 6: Complete Practice 2 questions in your blue textbook
Spellings
description
duties
welfare
approval
rebellion
accomplished
financial
promise
Devotions
Spend time reading 1 Corinthians 13:4-8.
Make notes in your Devotions book about what this passage on love means to you? How can it be applied in our class and our school?
Memory verse
SPORTS ACADEMY:
The Sports Academy has begun for those intending to partake in team, individual sport or even desire just to lose weight.
Times are 7 am – 8 am followed by shower and breakfast.
NETBALL:
As it is with Academia, Sport is also an area that we need to lift the standard. Netball is a professional sport at the elite level and it is imperative that we give our tamariki (children) every opportunity to excel and enter the representative arena.
We are seeking coaches, managers and helpers to grow this sport in the School.
If you are interested please contact Whaea Michelle or myself (Matua Te Rangi) we would love to have you on board.
Development of players:
Kaikohe will be hosting a field day on the 4th of August.
Year 7-8
Under 15, 17, 19,
Invitation Team
Pre-season Tournament:
Fast Five Twilight netball competition begins two weeks' time $150 entry fee.
Horeke netball tournament Saturday, April 27th.  Goal: Kaikohe Christian School enters teams as a warm up to the competition.
4th May opening day 25-minute games
11th May Competition begins
Finals on 14th September
Canteen: 
Kaikohe Christian School will be fundraising on week 2 11th of May. We will require Whanau support.
Monthly hui 1st Wednesday of every month:
All agenda items must be tabled by the morning of the hui, as these are the only items that will be discussed
ATHLETICS CLUB:
Athletics Club will be run by Mr Prickett:
Mondays 5.30pm to 6.30pm
Lindtvardt Park
Ages 10+
      Perfect training for anyone interested in completing the Kids Triathlon.
UPCOMING EVENT: KIDS TRYATHLON
Venue: Waitangi
When: Sunday 7th April 2019.
The school has been registered online and like last year, students need to enter from home using the link included in the letter.  (See letter at the bottom of this newsletter)
Also, if students want to compete and do not have a bike, they need to see Mr Prickett, who maybe able to provide a bike for the event.
Kids Tryathlon Letter for Parents:
Dear Parents,
Entries are open for the Weet-Bix Kids TRYathlon – Bay of Islands on Sunday, 7 April 2019 at Waitangi – Adjacent to the Treaty Grounds.
The TRYathlon is all about giving it a TRY and is a rewarding and fun day out for you and your child. Participants need to be aged 7-15 years old on event day, and can complete the TRYathlon as an individual or in a team of two.
Our school has created a School Group which you can join when you enter from home. Search for Kaikohe Christian School when prompted. By linking to our school group it will give us the chance to win some great prizes.
The direct link to register into our school group is https://www.registernow.com.au/secure/Register.aspx?E=31852&G=82336
If you are unable to register at home then I can help at school but please let me know early if this is the case.
If someone you know requires financial assistance to enter the TRYathlon, through either subsidized entry fees or funding for necessary equipment, then you can apply to the Weet-Bix TRYathlon Foundation for assistance. Visit www.tryathlon.co.nz/foundation for details.
All competitors must have their own bike and helmet in order to take part. It is important that the bike is in good working order with both brakes attached and working. There is a very good bike shop in Kerikeri if parts and/or repairs are required. Please don't leave this check to the last minute.
On race day, the school gazebo shall be set up to store belongings etc. and I shall be present to help where needed. I request that you come to the school gazebo upon your arrival to let me know that you have arrived and are taking part. Please leave plenty of time for your arrival as the roads become very busy and the Waitangi bridge will be shut at 8:15am.
If you have any school-related questions please contact me at davidp@kcs.school.nz otherwise contact the Weet-Bix Kids TRYathlon team; email tryathlon@sanitarium.co.nz or phone 0800 WEET BIX (0800 9338 249).
Kindest regards,
David Prickett
Kaikohe Christian School
Tryathlon Notice: Marshals Needed
Kia Ora.  We are excited to have the Sanitarium Weet-bix Kids TRYathlon coming back to Paihia this year and we have been contracted again as the local coordinators helping them out with marshals & traffic management.  We require approximately 120 marshal on Sunday 7 April from approx. 7-8am until 12 – 1pm. We will pay $25 per person on course. This is a great opportunity for school's/sports clubs/community groups to get involved. Please note all marshals have to be 16 years and older and all marshals need to be active, loud & encouraging J
We are also seeking a group of around 15 to assist with the set up on Saturday 6 April for around 1.5 hours (lump sum payment and time will be confirmed upon interest)
Would your organisation be interested in marshaling at this event?
Please, could you indicate if you are interested and approximately how many marshals you will be able to supply?
Ngā mihi,  Gina Harris (Energizer Mid North)
Sport Northland | ASB Northland Sports House, 97 Western Hills Drive| PO Box 1492, Whangarei 0140
027 434 3461 Mobile | www.sportnorthland.co.nz | www.runwalkseries.co.nz
BASKETBALL
Run by Ward Davis.
Starts 19th February 2019 at Waipapa.
If we are wanting to enter teams, we will need: Coaches, transport and teams lists, as soon as possible.
BAY OF ISLANDS GYMNASTICS CLUB:
When:    Monday… Starting 18th Feb 2019                  (Every Monday of School Term for the year)
Where:  Kaikohe Intermediate School Hall
     Class/Time:
Pre-school 3.20-3.50pm                                (Pre-school must have parent attend with child)
Recreation (5-10 year olds) 3.45-4.45pm  (Recreation gymnastics is gym fun, beginners' gym for any age 5 and over)
Advance (8-12+ year olds) 4.30-6pm         (Advance Gymnastics is for children wanting to start training for competitions)
     Cost:    Pre-school $35, Recreation $45, Advance $55
Parent help is needed in all classes for health & Safety
PRIMARY CAMP 2019 – KAIKOHE CAMPUS
Date:      Monday 25th March – Wednesday 27th March 2019
Venue:  Coopers Beach Youth Camp, Coopers Beach
Cost:      $25.00 per student
WAIMATE NORTH CAMPUS:
Kerikeri Girls Brigade   For all girls 5 – 17 years old. Starts Thursday 21 February, 3.30 – 5.15 at Cornerstone, Kerikeri.  Come and have some fun, and make new friends, while learning many life skills. You are welcome to try for 3 weeks before making a commitment. Also seeking helpers. For more information please contact Sheryl 027440796   
TAI TOKERAU I Y PARENTING PROGRAMME Ngapuhi Iwi Social Services (Kaikohe):  March till June 2019
Baptist Church Hall   When: Starts Wednesday 6 March 2019  Wednesdays 10 am – 12.30 pm  Contact:  Jo Hona  (022) 004 7627
Rawene School Hall   When: Starts Tuesday 19 March 2019  Tuesdays 10.30 am – 1.00 pm        Contact:  Rob and Ruby Korewha (022) 325 9895
CAPP CULTURAL AWARENESS PASIFIKA 6 WEEK PROGRAMME:   
Starting: Monday, 4 March and running for 6 weeks, 6.30 to 8.30pm
Venue:    Kaikohe Baptist Church, 1 Broadway,  Kaikohe.Supper provided.
A programme FOR PASIFIKA BY PASIFIKA – for people who identify as Pacific Islanders and who are caregivers for Pacific Island children. We encourage families to come along YOUR PARTICIPATION IS VALUED.  What does it mean to be "Pasifika" in Northland?  Does it matter if I can't speak my Pacific language?  How do I find out what Pacific Island my family came from?These are all questions that many of us have asked.   The aim of this programme is to help our Pasifika peoples to be confident in the ways they preserve or practice their cultural heritage.Our programme will cover the following topics:
Connections
Story-telling
Language
The Arts
Food
And anything else that people want to discuss.
Bring the whole family!
Contact details:  call (09) 430-2717 or 0800vakalele to enrol
Or email alice.uale@falepasifika.co.nz or check https://www.facebook.com/pasifikanorth/events
FLU VACCINATIONS: