THIS WEEK'S MEMORY VERSE: Week 6
"A heart of peace gives life to the body, but envy rots the bones".  Proverbs 14:30
For upcoming events please visit our events and school calendar website page
TERMS AND HOLIDAYS:
Term 1 Ends    – Friday    12th April 2019
Term 2 Starts – Monday 29th April 2019
SCHOOL CARPARK: 
Kia ora whanau ma. I would like to ask for your help to make our carpark a safer place for our students at the beginning and end of the day by making your drop-offs and pick-ups at the curb / footpath on the school side of the road. We are concerned because the carpark has become very busy at these times of the day and have had some close-calls. We do ask our children not to  walk through the carpark but when vehicles come in to pick them up they naturally find themselves walking amongst moving vehicles.
Thank you for your help.  Nga mihi mahana
David Rogers
STUDENT ID:
STUDENT ID cost $7 (including GST).  Students can request a 2019 Student ID from the school office. You will need to take a photo of yourself (headshot) only.  Take along to the office to see if it is suitable for your Student ID.  Once confirmed as okay, email to Jacqueline Te Huia for processing > jacquelinet@kcs.school.nz.
Please go to the office during the morning or lunch break only. Students will be notified when these are processed.
STUDENT INTERIM REPORTS: 
Kaikohe Campus School Year 1-13 Interim Reports Issued on Friday 15 March
Interim Reports describe how well your students are settling into school based on the NZ Curriculum Key Competencies for Wellbeing and Learning Success. There are 5 key competencies that we focus on:
Thinking and Learning Effort
Relating to Others
Using language, symbols and text
Managing Self and Effort
Participation and Contribution
Year 9-13 students have also set 4 goals for term 1 and these will be written in their reports.
Please note: these are not full reports about specific subject achievements. These are issued at the end of term 2.
WHANAU / TEACHER MEETING (KAIKOHE CAMPUS) Tuesday 26 March 2 – 6 pm:
We want to connect with as many whanau as possible so together we can support your student have a successful learning year at our kura.. Please put this time in your diary. Booking times will begin after the Interim Reports are issued. Kia ora!  Thanks, Yvonne.
NCEA L1 MATHS LEARNING UPDATES from Yvonne Vujcich:
This week, all students have registered for My Study Series Level 1 Maths Course. This is an online forum where the students can watch short 5-10 minutes videos that explain math concepts students need to learn this year.  There are also short quizzes, so that students can get immediate feedback on their understanding, immediately following each video. This is a great way for all students to be more responsible for their own learning and to get ahead or fill in some gaps.
The current achievement standard that we have been learning towards is AS91026 1.1 Number. Students are to work through these videos and quizzes at their own pace from home. Class time will be about doing the mahi. Students will work on the application problems and have opportunity to get help from their teacher and one another on any concept that was difficult.
Whanau are encouraged to check out at your student's progress and even watch the videos and discuss the concepts with them. Feel free to do the quizzes together! It's a great way of upskilling your own maths knowledge and understanding.
L1 Maths FB closed group:  This has been set up to help the teacher and students communicate easily, and for students to ask questions and get support from the teacher anytime. It is not a public group. Therefore, I would like to invite all whanau and students of the class to scan the QR code below so that you can become members of the group and we can get started. See you there!
SCHOOL ATTENDANCE:
A Reminder to Parents to phone the School Office every morning your child is absent from school to advise the absence reason. Please do not get offended if you receive a phone call or letter requesting reasons for student absence. We are tracking attendance closely and rewarding classes with the highest percentage attendance of a three-week period.
A big thank you to all parents and caregivers in regards to attendance. At the end of the month of February, our attendance is running at 87.1%. Our goal for term 1 is to reach 90% and above.
"He waka eke noa"
"Everyone working together"
SCHOOL UNIFORM:
Thank you to all parents Years 7-13 for ensuring that your child turns up with the correct uniform. We have had an overwhelming success rate and I must say the students are looking impeccable.
We are now in 2019 and it is expected that all students including primary years 1-6 are all dressed correctly and also have a P/E Uniform.  A reminder too that children must attend school in school shoes.  Once again thank you to one and all.
"Mena ko te hunga tika te rangatiratanga ka hari te Iwi"
"When the righteous are in authority the people rejoice"
New Uniforms:
Kaikohe Christian School Black Anorak jackets available for Seniors.  Juniors are also able to order Anorak Jackets, at the Office.
Second Hand Uniforms:
Available for sale at the School Office.  Various items and sizes available.
Lost Property:
Our lost property box is full of unnamed shoes, black jackets and maroon/gold sweatshirts.  If your child has lost their uniform item, please come to the Office to look in the lost property.
Please ensure you name all your children's items of clothing and stationery.
KAPAHAKA:
Event / Meeting Dates :  
15th – 16th March  (Polyfest Auckland, Manukau)
18th March 6 pm   (Hui / Meeting)
29th            March   (Whaanau performance)
5th – 6th    April      (Te Tai Tokerau Regionals)
10th – 11th April      (Te Tai Tokerau Festival)
ASB POLYFEST 2019 – 15-16 March 2019 – Auckland
The following are heading to the Polyfest Friday 15th March – Saturday 16th departing 1 pm.
Students:
Mikaere Joe, Rangatira, Maata, Te Rangimarie, Kuini, Debra Psalm, Roiho, Matireamakura, Parehuia, Keisha,Sydnee Joe,
Tylar, Mary Jane, Bella, Honest, Shakaina, Shanikwa, Aisha,Wiremu, Jodeci, Kenneth, Tiakina, Tumu, Sy, Mano, Rawiri.
Staff:  Te Rangi, Michelle, Komene, Joey, Monte 
We wish our Ropu Kapa Haka Gods protection as they head down to Auckland tomorrow to watch the Polyfest.
" Mena e kore te putake e makukunia e kore te rakau e tupu"   "Unless we water the plant the tree will never grow"         
FUNDRAISING – Thursday 15th March: 
Mufti Day (Gold Coin Donation) + Sausage Sizzle $2 per sausage (Matua Te Rangi)
Thank you to all the whanau that have been supporting our fundraising for the Ropu Kapa Haka.  All is appreciated.
HUI/MEETING – Monday 18th March 6pm:
To discuss the upcoming Rehearsal on Friday 29th March ie stalls, gold coin entry, time gates open, Junior Kapa Haka and then Senior Kapa Haka.
Please all come and support our Tamariki.
WHANAU PERFORMANCE FUNDRAISER – Friday 29th March 6 pm: 
Venue: Kaikohe Christian School
Towards Te Tai Tokerau Regionals and Tai Tokerau Festival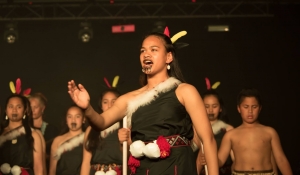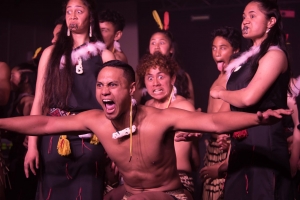 PARENT & STUDENT PORTAL YEAR 9 – 13
The Kamar Parent & Student Portal is available to all parents for students in Year 9 – Year 13. The following information is currently available: notices, calendar, student timetables, live attendance, pastoral notes, recognition's (C.A.R.E points), student reports, students results, and student pathways.
Please note: Student information is not publicly available and has only been shared with students and parents/caregivers, who each have their own unique password. Please, keep your password confidential. If you have lost your username and password please contact the school office and request a copy.
MR PRICKET'S YEAR 7 & 8 CLASS HOMEWORK 
Past, Present and Future Tense
Verbs tell us whether something is happening now (PRESENT), has already happened (PAST) or is going to happen (FUTURE).
Example
PAST:           A bird flew over the mountains
PRESENT:  Now the bird is flying over the sea
FUTURE:    Tonight the bird will fly over my house
Task One
Copy these sentences. Underline the verbs and write down whether the sentence is in the present tense or past tense.
E.g. Mark is finishing his dinner. (Present)
Duane is helping his friend make a plane.
Kirsty read a really good comic yesterday.
Adam is sitting outside in the garden.
Whilst on holiday, I visited London.
The lion roared loudly.
Debbie smiled at Craig in the playground.
Yesterday, Sam jumped over his Dad's fence.
Sue is cooking an apple crumble.
Task Two
These sentences are all in the present tense. Rewrite each sentence in your books, changing the verb into the past tense.
The children are climbing the big, oak tree.
Conor is sucking on his dummy.
Shane and Kim are playing in the street.
I am writing a story about a yellow dragon.
The dog is chasing Alex down the path.
Task Three
The word 'will' often shows that the sentence is written in the future tense. Copy each sentence and write another sentence in the future tense.
E.g. Today I am playing cricket. (Present)
Tomorrow I will play cricket. (Future)
Today I am planting flowers in the garden.
Today Gary is doing a maths test in class.
I am going to school today.
He washes his hands in the sink.
Task Four
Copy each sentence and write another in the past tense.  E.g:
Tomorrow I will sing a solo. (Future)
Yesterday I sang a solo. (Past)
Tomorrow I will appear in a play.
Tomorrow we will dance at the school disco.
Next week we are playing netball at school.
We will soon be going on a school trip.
DEADLINE:  By the end of this week students must produce a news report that we are working on in class.
Time at home will also need to be spent in order to complete this task to the highest standard.
6 WEEK FREE COOKING CLASSES KAIKOHE – starting Thursday 28th March 2019:
Join Cleon Samuels for Cooking from your Pantry on a Budget.
Venue:                           Kaikohe Senior Citizens Hall,  5 Tawanui road, Kaikohe
Time:                             10:30 am – 1.00 pm
Registration Forms:   Te Hau Ora O Ngapuhi Office,  113 Broadway Kaikohe
Enquiries:                    Pania  022 608 9728
TE PUNA WAI – FREE LEARNER, RESTRICTED & FULL LICENCE TRAINING CLASSES SOON:
Kaikohe  – Monday 4th –  8th March  9.00 am – 1.00 pm               –  Union Church Clifford Street Kaikohe (Opposite Fire Station)
Moerewa- Monday 11th – Friday 15th March 9.00 am – 1.00 pm  – Te Punawai Centre, Main Road Moerewa (Opposite BP Station)
Important for participants to be there on the first day and on time.  A lot of very important licence information happens first thing (including a presentation on: drugs & alcohol, driver fatigue, speed and restraints).
Info for Learners:
Everyone intending to get their learner licence @ AA Express by the end of the course must have access to:
Original birth certificate or valid passport for their ID
Letter from IRD or Bank which states your home address on it.
If you do not have valid photo ID, you will need to get a passport photo taken and witnessed/signed by someone who has known you for more than 2 years and who is not a whanau member.
When you are ready to sit your Learner licence at the AA, (see costs below). You can walk in any time and sit the theory test on their computer.
Info for Restricted & Full:
Come prepared with your licence on your person – Laurie cannot take you for a free assessment drive if you don't have your licence on you. Laurie can provide an automatic car for the free assessment drive.  If you want to drive you own car, or a manual car, you need to bring a registered and warranted vehicle for the assessment drive. These free assessment drives are such a neat opportunity to get to know what the tester is looking for and to get some primo tips on how to pass with flying colours!
When you're ready to sit your licences:
Book the official test at your local AA Express.  The Licences cost:
Learners:     $  93.90
Restricted:   $134.80
Full:               $109.50
Other Licences and Courses:
Class 2 Heavy Traffic (trucks) Study for free
Motorcycle – Study for free
HT Class 2 Full licence training and endorsement  – Cost: $1,100.00 inc GST, onsite at Moerewa
Street Talk / Defensive Driving evening courses – fast track the time between Restricted and Full (or for the Court) Cost: $180 incl GST (evening classes usually conducted at either Moerewa or Kerikeri Regent Training Centre)
Motorcycle Basic Handling Skills – $120 inc GST (bookings for this are based at Moerewa site)
Forklift     $300 inc GST                                             (bookings for this are based at Moerewa site)
OSH          $300 inc GST                                             (bookings for this are based at Moerewa site)
Refresher $180 inc GST                                             (bookings for this are based at Moerewa site)
Wheels, Rollers & Tracks – $400 inc GST              (bookings for this are based at Moerewa site)
Office number: 09 404 1274
Lizzie's cell number is: 021 404 178          Laurie's cell number is: 021 268 1231
Premises: 52-54 Main Road Moerewa
We are open between 9:00 am – 3:00 pm       Very happy to answer any questions you may have!
SPORTS ACADEMY:
Kia ora whanau the Sports Academy has been postponed until after term 1 due to the intense training of the Kapa Haka.
1 Corinthians 9-10
"Every athlete in training submits to strict discipline, in order to be crowned with a leaf that will not last; but we do it for one that will last forever"
NETBALL:
Whaea Veronica Allen will be training netball girls years 7-13, in preparation for the beginning of term 2.
We are looking for managers and or coaches for teams so if this interests you, please do not hesitate to contact Whaea Michelle or myself (Matua Te Rangi).
We would love to have you on board.
 "Whaea te iti kahurangi mehemea e puohu koe me he maunga teitei"
"Seek the heights but if you should fall let it be to a loftier mountain"
Development of players:
Kaikohe will be hosting a field day on the 4th of August.
Year 7-8
Under 15, 17, 19,
Invitation Team
Pre-season Tournament:
Fast Five Twilight netball competition begins two weeks' time $150 entry fee.
Horeke netball tournament Saturday, April 27th.  Goal: Kaikohe Christian School enters teams as a warm up to the competition.
4th May opening day 25-minute games
11th May Competition begins
Finals on 14th September
Canteen: 
Kaikohe Christian School will be fundraising on week 2 , the 11th of May. We will require Whanau support.
Monthly hui 1st Wednesday of every month:
All agenda items must be tabled by the morning of the hui, as these are the only items that will be discussed
ATHLETICS CLUB:
Athletics Club will be run by Mr Prickett:
Mondays 5.30 pm to 6.30 pm
Lindtvardt Park
Ages 10+
      Perfect training for anyone interested in completing the Kids Triathlon.
UPCOMING EVENT: KIDS TRYATHLON
Venue: Waitangi
When: Sunday 7th April 2019.
The school has been registered online and like last year, students need to enter from home using the link included in the letter.  (See letter at the bottom of this newsletter)
Also, if students want to compete and do not have a bike, they need to see Mr Prickett, who maybe able to provide a bike for the event.
Kids Tryathlon Letter for Parents:
Dear Parents,
Entries are open for the Weet-Bix Kids TRYathlon – Bay of Islands on Sunday, 7 April 2019 at Waitangi – Adjacent to the Treaty Grounds.
The TRYathlon is all about giving it a TRY and is a rewarding and fun day out for you and your child. Participants need to be aged 7-15 years old on event day, and can complete the TRYathlon as an individual or in a team of two.  Our school has created a School Group which you can join when you enter from home. Search for Kaikohe Christian School when prompted. By linking to our school group it will give us the chance to win some great prizes.
The direct link to register into our school group is https://www.registernow.com.au/secure/Register.aspx?E=31852&G=82336
If you are unable to register at home then I can help at school but please let me know early if this is the case.  If someone you know requires financial assistance to enter the TRYathlon, through either subsidized entry fees or funding for necessary equipment, then you can apply to the Weet-Bix TRYathlon Foundation for assistance.
Visit www.tryathlon.co.nz/foundation for details.
All competitors must have their own bike and helmet in order to take part. It is important that the bike is in good working order with both brakes attached and working. There is a very good bike shop in Kerikeri if parts and/or repairs are required. Please don't leave this check to the last minute.  On race day, the school gazebo shall be set up to store belongings etc. and I shall be present to help where needed. I request that you come to the school gazebo upon your arrival to let me know that you have arrived and are taking part. Please leave plenty of time for your arrival as the roads become very busy and the Waitangi bridge will be shut at 8:15am.
If you have any school-related questions please contact me at davidp@kcs.school.nz otherwise contact the Weet-Bix Kids TRYathlon team; email tryathlon@sanitarium.co.nz or phone 0800 WEET BIX (0800 9338 249).
David Prickett
Tryathlon Notice: Marshals Needed
Kia Ora.  We are excited to have the Sanitarium Weet-bix Kids TRYathlon coming back to Paihia this year and we have been contracted again as the local coordinators helping them out with marshals & traffic management.  We require approximately 120 marshal on Sunday 7 April from approx. 7-8am until 12 – 1pm. We will pay $25 per person on course. This is a great opportunity for school's/sports clubs/community groups to get involved. Please note all marshals have to be 16 years and older and all marshals need to be active, loud & encouraging.We are also seeking a group of around 15 to assist with the set up on Saturday 6 April for around 1.5 hours (lump sum payment and time will be confirmed upon interest)
Would your organisation be interested in marshaling at this event?  Please, could you indicate if you are interested and approximately how many marshals you will be able to supply?
Ngā mihi,  Gina Harris (Energizer Mid North)
Sport Northland | ASB Northland Sports House, 97 Western Hills Drive| PO Box 1492, Whangarei 0140
027 434 3461 Mobile | www.sportnorthland.co.nz | www.runwalkseries.co.nz
BASKETBALL
Run by Ward Davis.
Starts 19th February 2019 at Waipapa.
If we are wanting to enter teams, we will need: Coaches, transport and teams lists, as soon as possible.
KAIKOHE CAMPUS PRIMARY CAMP Monday 25th March 2019 – Coopers Beach
Cost:         $25.00 per student
Return:   Completed Health Information forms to Office
KAIKOHE COMMUNITY EASTER EVENT FUNDRAISER – 20 April 2019
Event held to support Whitinga Harris, his wife and 2 children. He'd been diagnosed with stage 4 colon cancer. Told his DNA chemotherapy will not provide him with a chance to live. There is an unfunded medicine called Keytruda which can extend his life or potentially cure his cancer. As a family we are doing our best to raise $100,000 to cover the treatment, administration and flights to obtain the medicine.
''The Big Bunny Easter Event'' will provide Kaikohe with a family day full of fun and laughter.  A range of free activities and games for both children and adults. Food, raffle tickets and different stalls and rides.  All proceeds will be forwarded to his give a little page https://givealittle.co.nz/cause/from-graduation-to-hospital-gown .
Seeking kapahaka or dance groups that would be interested in donating time to contribute to our free entertainment. We will gratefully accept anything you can offer to support our event, I look forward to hearing from you.   Kind regards
Michelle Wilson-Astle 0226044200
BOYS CAMP COOPERS BEACH:
Coopers Beach Children's camps have been running for 50+ years and many northland children have had rich experiences while at camp.  This year we have had a generous offer again of sponsored places through Breakaway Funding for boys aged 11-14 years old.  We would love to see this funding reach into families who are usually unable to afford a camp fee and we ask that if you know of a child who would benefit from a few fun days at camp, then please pass our information on.
BOYS CAMP Battleships! – Coopers Beach  24-27 April 2019
Cost:  9-10 year olds $70,  11-14           Limited spaces FREE thanks to Breakaway funding  to Register: www.cbcyc.co.nz/our-camps
Camp starts: Wed 24 Apr 11.00am
Camp ends:   Sat 27 Apr   1.30pm
To register your child online click here
To download a printed form click here
Once the registration form is received AND your deposit of $40, an email confirmation will be sent to you along with a list of things to send with your child to camp.  No places can be held or reserved.
Your deposit can be paid into the following bank account
Coopers Beach Boys Camp      01-0331-0015960-00     Reference: Boys 2019       Particulars: Childs surname
This camp is run by a full team of adult helpers and student leaders and is headed up by John & Myrlene Aish.  Camps include Bible teaching times, lots of indoor and outdoor fun activities, team building skills and opportunities for children to make new friends and develop new skills in a safe environment.
Please contact us if you would like more information.
John & Myrlene Aish   09 405 0380
Lynley Fleming             09 405 1723
FLU VACCINATIONS: