THIS WEEK'S MEMORY VERSE: Week 8
"Better a dry crust with peace and quiet than a house full of feasting, with strife".  Proverbs 17:1
TERMS AND HOLIDAYS:
Term 1 Ends    – Friday    12th April 2019
Term 2 Starts – Monday 29th April 2019
SCHOOL CARPARK:

 
Kia ora whanau ma. I would like to ask for your help to make our carpark a safer place for our students at the beginning and end of the day by making your drop-offs and pick-ups at the curb / footpath on the school side of the road. We are concerned because the carpark has become very busy at these times of the day and have had some close-calls. We do ask our children not to  walk through the carpark.
Thank you for your help.  Nga mihi mahana
David Rogers
SCHOOL ATTENDANCE:
We are tracking attendance closely and rewarding classes with the highest percentage attendance of a three-week period.
A Reminder to Parents to phone the School Office every morning your child is absent from school, to advise the absence reason.
Please do not get offended if you receive a phone call or letter requesting reasons for student absence.
A big thank you to all parents and caregivers in regards to attendance.  Our average for the past 4 weeks has been 91%
FORM CLASS 3 WEEK ATTENDANCE COMPETITION – KAIKOHE CAMPUS 
(25 Feb – 15 March):  
These are the results of the second three-week period (25/2 – 15 March) of 2019.
CONGRATULATIONS to YEAR 13 students for coming to school the most!! The average class percentage of the top four classes is as follows.
95%        13HT
92%        10KL
90%        9BB
89%        11YV
BIG CONGRATULATIONS to these students listed below whose attendance was 100% over this second three-week period.
MASSIVE CONGRATULATIONS to the students in bold who have attended 100% of the TERM!!!
Year 1 & 2           100%
Marius, Grace, Te Tahi, Harvest, Jaryn, Tauiti
Year 3 & 4           100%
Aden, Shaun, Jah'rah, Hunter, Mikaelee, Hoone-Pere,  Anahera, Levi, India, Emily, Exodus
Year 5 & 6           100%
Kayden, Sarn, Cash, Lenore, Gianni, Hunia, Manpreet, Taitokerau
Year 7 & 8           100%
Ocian, Marc, Tearohanui, Savanah, Aisha, Kuini, Tui, Atlanta, Nazarith, Ivana,
Davalamayne, Amoron, Sydnee-Jo, Honest, Te Ataahua
Year 9                   100%        
William, Debra, Anahera, Shanikwa, Shannon, Jalyssa
Year 10                 100%         
Roiho, Shekinah, Te Rangimarie, Jodeci
Year 11                 100%         
Year 12                 100%     –
Year 13                 100%         
"He waka eke noa"
"Everyone working together"
INTERIM REPORT – WHANAU/STUDENT/TEACHER YEAR 9-13 HUI:
A big thank you to the whanau who made the effort to come in and speak with your son or daughter's teachers. We greatly appreciated the opportunity to talk together and I hope that we can continue to keep the conversations going.  We also appreciate the support so many of you said you wanted to give with homework. Please feel free to contact me if you would like to arrange any time to come in for a catch up chat with your child's teachers.  Some parents/caregivers had last minute cancellations and we are arranging other times more suitable time for us to meet. If you could not make it and would like to still meet with your child's teachers, then please do give me a call (Yvonne Vujcich 0274915218 or Office 4011873)
SCHOOL UNIFORM:
All students are expected to be dressed correctly; have a P/E Uniform and wear the correct school shoes.
Ear jewellery is for girls only.
I am sorry to say a number of students have chosen to wear non-regulation shoes.
If they don't have the right shoes on, they will be asked to go home.
Uniforms (available for order) at School Office:
(New) School Black Anorak jackets (colour school logo) Warm for Winter $89.00
(Second-Hand) Uniforms – Various items / sizes
Lost Property:
Lost uniform items –  Look in the lost property bin, held in the Shaw's Brick House Building at Kaikohe Campus.
Please ensure you name all your children's items of clothing and stationery.
"Mena ko te hunga tika te rangatiratanga ka hari te Iwi"
"When the righteous are in authority the people rejoice"
STUDENT ID:
Senior Students can request a 2019 Student ID from the school office. Cost $7 (including GST). You will need to take a photo of yourself (headshot) only.  Email to Jacqueline Te Huia for processing > jacquelinet@kcs.school.nz.  Please go to the office during the morning or lunch break only. Students will be notified when these are processed.
COOPERS BEACH PRIMARY CAMP  Monday 25 – Wednesday 27 March 2019:
Coopers Beach Camp was awesome! The facilities and activities were superb, especially the waterslide. Congratulations to Hemi, Dante, Tiakina, and Hoone that slid right off the slide onto the grass – excellent sliding technique!
Tuesday was a very physical challenge for theYears 5-8 students as they walked the Wairakau Stream Track to Lane Cove Hut. We were all rewarded with stunning views and an amazing appreciation of how great God's creation is, especially the emerald coloured water that we submerged ourselves in upon reaching the hut.
An additional perk to the camp was the phenomenal food that was prepared and cooked from Renee, Kelly, and Azaria – thank you all very much! All adults on camp worked hard and this allowed the camp to run smoothly and allowed everyone to enjoy the experience, thank you!
KAPA HAKA:
Event / Meeting Dates : 
29 March                  (Whaanau performance)
5 – 6  April               (Te Tai Tokerau Regionals)
10 – 11 April             (Te Tai Tokerau Festival)
WHANAU PERFORMANCE FUNDRAISER – Friday 29 March 5 pm: 
Venue: Kaikohe Christian School
Towards Te Tai Tokerau Regionals and Tai Tokerau Festival
Remember the rehearsal gates open 5 pm
Junior Group 6 pm
Followed by main group 6.30 pm
Thank you to all the whanau that have been supporting our fundraising for the Ropu Kapa Haka.  All is appreciated.
"Mena e kore te putake e makukunia e kore te rakau e tupu"
"Unless we water the plant, the tree will never grow"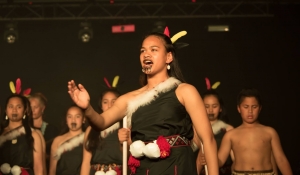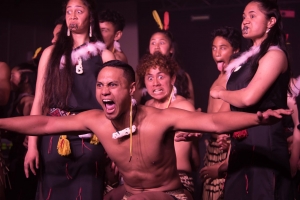 YEARS 7 – 10 ELECTIVES SHOWCASE DAY – Tuesday 2 April 2019 12.30pm – 2.30pm:

 
SPORTS ACADEMY:
Kia ora whanau the Sports Academy has been postponed until after term 1 due to the intense training of the Kapa Haka.
1 Corinthians 9-10
"Every athlete in training submits to strict discipline, in order to be crowned with a leaf that will not last; but we do it for one that will last forever"
BASKETBALL: Tuesday Nights at Northland College
Facilitated by Ward Davis
We have 3 confirmed teams and are hoping for 5-6 in total.
If interested in participating or watching –  we open up Tuesdays at 7 pm.
NORTHLAND BASKETBALLERS SHOW SKILLS AT SUPER CITY TOURNAMENT:
Northland's young basketballers were well-tested at the Super City tournament, hosted at ASB Stadium, Kensington, on Saturday.
Northland Results:
Northland under 15 boys (division 1) vs North Harbour 70-44
Northland under 15 girls (division 1) vs Franklin 65-40
North Harbour Maroon vs Northland under 15 boys (division 2) 44-84
Northland under 17 boys (division 1) vs North Harbour 60-54
Northland under 17 boys (division 2) vs Franklin 82-41
Northland under 19 boys (division 1) vs Franklin 96-83
NETBALL:
Whaea Veronica Allen will be training netball girls years 7-13, in preparation for the beginning of term 2.
We are looking for managers and or coaches for teams so if this interests you, please do not hesitate to contact Whaea Michelle or Matua Te Rangi, at the School.
 "Whaea te iti kahurangi mehemea e puohu koe me he maunga teitei"
"Seek the heights but if you should fall let it be to a loftier mountain"
Development of players:
Kaikohe will be hosting a field day on the 4th August:  Year 7-8  /   Under 15, 17, 19,  /  Invitation Team
Pre-season Tournament: Fast Five Twilight netball competition begins two weeks' time $150 entry fee.
Horeke netball tournament Saturday, April 27th  (Goal) Kaikohe Christian School enters teams as a warm up to the competition.
4th May opening day 25-minute games
11th May Competition begins
Finals on 14th September
Canteen: Kaikohe Christian School will be fundraising on week 2 , the 11th of May. We will require Whanau support.
Monthly hui 1st Wednesday of every month:
All agenda items must be tabled by the morning of the hui, as these are the only items that will be discussed
ATHLETICS CLUB:
Athletics Club will be run by Mr Prickett:
Mondays 5.30 pm to 6.30 pm
Lindtvardt Park
Ages 10+
      Perfect training for anyone interested in completing the Kids Tryathlon (see later in Newsletter for details)
SPORT NORTHLAND – NUGGETS FOR THE WEEK:
6 WEEK FREE COOKING CLASSES KAIKOHE – starting Thursday 28 March 2019:
Join Cleon Samuels for Cooking from your Pantry on a Budget.
Venue:                           Kaikohe Senior Citizens Hall,  5 Tawanui road, Kaikohe
Time:                             10:30 am – 1.00 pm
Registration Forms:   Te Hau Ora O Ngapuhi Office,  113 Broadway Kaikohe
Enquiries:                    Pania  022 608 9728
KIDS TRYATHLON:
Venue: Waitangi
When: Sunday 7 April 2019.
The school has been registered online and like last year, students need to enter from home using the link included in the letter.  (See letter at the bottom of this newsletter)
Also, if students want to compete and do not have a bike, they need to see Mr Prickett, who maybe able to provide a bike for the event.
KIDS TRYATHLON LETTER FOR PARENTS:Entries are open for the Weet-Bix Kids TRYathlon – Bay of Islands on Sunday, 7 April 2019 at Waitangi – Adjacent to the Treaty Grounds.The TRYathlon is all about giving it a TRY and is a rewarding and fun day out for you and your child. Participants need to be aged 7-15 years old on event day, and can complete the TRYathlon as an individual or in a team of two.  Our school has created a School Group which you can join when you enter from home. Search for Kaikohe Christian School when prompted. By linking to our school group it will give us the chance to win some great prizes. The direct link to register into our school group is https://www.registernow.com.au/secure/Register.aspx?E=31852&G=82336 If you are unable to register at home then I can help at school but please let me know early if this is the case.  If someone you know requires financial assistance to enter the TRYathlon, through either subsidized entry fees or funding for necessary equipment, then you can apply to the Weet-Bix TRYathlon Foundation for assistance.  Visit www.tryathlon.co.nz/foundation for details.All competitors must have their own bike and helmet in order to take part. It is important that the bike is in good working order with both brakes attached and working. There is a very good bike shop in Kerikeri if parts and/or repairs are required. Please don't leave this check to the last minute.  On race day, the school gazebo shall be set up to store belongings etc. and I shall be present to help where needed. I request that you come to the school gazebo upon your arrival to let me know that you have arrived and are taking part. Please leave plenty of time for your arrival as the roads become very busy and the Waitangi bridge will be shut at 8:15am. If you have any school-related questions please contact me at davidp@kcs.school.nz otherwise contact the Weet-Bix Kids TRYathlon team; email tryathlon@sanitarium.co.nz or phone 0800 WEET BIX (0800 9338 249).
TRYATHLON NOTICE – MARSHALS NEEDED:  Kia Ora.  We are excited to have the Sanitarium Weet-bix Kids TRYathlon coming back to Paihia this year and we have been contracted again as the local coordinators helping them out with marshals & traffic management.  We require approximately 120 marshal on Sunday 7 April from approx. 7-8am until 12 – 1pm. We will pay $25 per person on course. This is a great opportunity for school's/sports clubs/community groups to get involved. Please note all marshals have to be 16 years and older and all marshals need to be active, loud & encouraging.We are also seeking a group of around 15 to assist with the set up on Saturday 6 April for around 1.5 hours (lump sum payment and time will be confirmed upon interest)Would your organization be interested in marshaling at this event?  Please, could you indicate if you are interested and approximately how many marshals you will be able to supply?Ngā mihi,  Gina Harris (Energizer Mid North)  Sport Northland | 027 434 3461 Mobile | www.sportnorthland.co.nz | www.runwalkseries.co.nz
KAIKOHE COMMUNITY EASTER EVENT FUNDRAISER – 20 April 2019
Event held to support Whitinga Harris, his wife and 2 children. He'd been diagnosed with stage 4 colon cancer. Told his DNA chemotherapy will not provide him with a chance to live. There is an unfunded medicine called Keytruda which can extend his life or potentially cure his cancer. As a family we are doing our best to raise $100,000 to cover the treatment, administration and flights to obtain the medicine.  ''The Big Bunny Easter Event'' will provide Kaikohe with a family day full of fun and laughter.  A range of free activities and games for both children and adults. Food, raffle tickets and different stalls and rides.  All proceeds will be forwarded to his give a little page https://givealittle.co.nz/cause/from-graduation-to-hospital-gown .
Seeking kapahaka or dance groups that would be interested in donating time to contribute to our free entertainment. We will gratefully accept anything you can offer to support our event, I look forward to hearing from you.   Kind regards  Michelle Wilson-Astle 0226044200
BOYS CAMP COOPERS BEACH 24 – 27 April 2019:
Coopers Beach Children's camps have been running for 50+ years and many northland children have had rich experiences while at camp.  This year we have had a generous offer again of sponsored places through Breakaway Funding for boys aged 11-14 years old.  We would love to see this funding reach into families who are usually unable to afford a camp fee and we ask that if you know of a child who would benefit from a few fun days at camp, then please pass our information on.
Cost:  9-10 year olds $70,  11-14           Limited spaces FREE thanks to Breakaway funding  to Register: www.cbcyc.co.nz/our-camps
Camp starts: Wed 24 Apr 11.00am                    To register your child online click here
Camp ends:   Sat 27 Apr   1.30pm                       To download a printed form click here
Once the registration form is received AND your deposit of $40, an email confirmation will be sent to you along with a list of things to send with your child to camp.  No places can be held or reserved.   Your deposit can be paid into the following bank account   Coopers Beach Boys Camp   01-0331-0015960-00     Reference: Boys 2019       Particulars: Childs surname
This camp is run by a full team of adult helpers and student leaders and is headed up by John & Myrlene Aish.  Camps include Bible teaching times, lots of indoor and outdoor fun activities, team building skills and opportunities for children to make new friends and develop new skills in a safe environment.  Please contact us if you would like more information.
John & Myrlene Aish   09 405 0380
Lynley Fleming             09 405 1723
VACCINATIONS:
Northland DHB Public Health Unit.
With 28 cases of measles in Canterbury, and two new cases in Auckland, now is the perfect time to make sure your child is up to date with their immunisations against measles.Two doses of the MMR vaccine are needed for maximum protection. If you are not sure if your child is fully immunised, check in your Well Child book, or talk to the Practice Nurse at your usual General Practice.  If your child is unimmunised, or has received only one dose of MMR, they are at higher risk of contracting measles. Unimmunised children who are even only exposed to measles could face up to two weeks off school while they wait to see if measles develops, causing enormous disruption in families. Those who actually contract measles fare worse, as measles is a very unpleasant illness.  Make sure your child has had two MMRs. We suspect cases in Northland soon, so please don't delay. You can find more information on our website – www.northlanddhb.org.nz
Dr. Simon Baker  BM, DipPaeds, DipObs, Dip Family Planning, MRCGP, MPH, FNZCPHM
Locum Medical Officer of Health  Northland District Health Board