THIS WEEK'S MEMORY VERSE: Week 10
"If it is possible, as far as it depends on you, live at peace with everyone".  Romans 12:18
TERMS AND HOLIDAYS:
Term 1 Ends      Friday    12th April 2019
Term 2 Starts    Monday 29th April 2019
Term 1 ends this Friday 12 April 2019.  Have an awesome School Holiday break and we look forward to seeing you in 2 weeks time!
IMPORTANT NOTICES – INFLUENZA:
These last few weeks, a number of students have been struck with the flu i.e. headaches tummy problems, vomiting etc.  It's a bit of a nasty one.  Please ensure your child remains home if they are sick or experiencing flu-like symptoms.  Please ensure they have a Medical Clearance before returning to school.  Some have been returning to school too early and passing on the flu to others. Please be vigilant to stop this occurring so others including vulnerable members of our school, whanau and community, who may struggle to recover from influenza symptoms are not harmed.
THIS WEEK'S CELEBRATIONS:
UKELELE WORKSHOP AND PERFORMANCE Thursday 4 April 2019:
The year 7 and 8 students took part in a music festival that took place at the West School. They performed in a workshop with a professional band called 'The Nukes'. Later in the day, our students performed in a ukele concert in collaboration with students from the West and East school. I was so impressed with how our students stepped out of their 'comfort zone' and enjoyed themselves whilst learning a new skill; Great learning and role models to us all.
    
KIDS TRYATHLON– WAITANGI SUNDAY 7 APRIL 2019:
As you can see, the weather was fantastic and everyone worked very hard; the kids were amazing! Thank you to those parents and children that came to rest, check-in and use the school tent during the event. I shall endeavour to have all certificates forwarded when they arrive for students that I saw either before or during the event. Regards, David Prickett
KAPA HAKA:
Nga Hoia O Ihu Karaiti (Kaikohe Christian School Kapahaka Ropu /Team) have been practising and fundraising to perform at the recent Northland Regional Secondary School Kapahaka Competition, held the past weekend and for the upcoming Te Taitokerau Festival being held Thursday 11 April 2019.
PAST EVENT: 
TOKI KI TUA SECONDARY SCHOOLS KAPA HAKA REGIONAL COMPETITION
Saturday 6 April 2019:
Thank you to those who attended their performance.
CURRENT EVENT:
TE TAI TOKERAU FESTIVAL 2019 Whangarei Girls High – 10 – 11 April 2019:
Kaikohe Christian School Kapa Haka Ropu Performance Times:
Date:                        Thursday 11th April 2019
Performance 1:      4.30 pm Theatre Hall
Performance 2:      5.00 pm Mana Wahine Gym
Cost:                         Free Admission
Venue:                      Whangarei Girls High School
Further details:       Whangarei Boys High School Website
https://wbhs.school.nz/te-tai-tokerau-festival-2019/
If you were unable to see their performance at Whangarei live, be sure to catch their performance on demand that was live streamed by Te Hiku Media (see link)
https://tehiku.nz/te-hiku-tv/te-tai-tokerau-festival-2019/9584/te-tai-tokerau-festival-2019
Thank you to all the whanau that have been supporting our fundraising for the Ropu Kapa Haka.  All is greatly appreciated.
"One who rides on the back of another does not realise how far the town is"
"It is only hard work that gets results"
TERM 2 – YEAR 11 STUDENTS – SCIENCE & MATHS HOMEWORK RŌPŪ: 

 
On Wednesdays 3:30 -5 pm, beginning Term 2 Week 1, Theresia van Wingerden ( L1 Science teacher) and Yvonne Vujcich (L1 Maths Teacher) will be helping Year 11 students who wish to have further assistance with Science or Maths Homework and learning 1-1.  Students and whanau who are wanting to attend or to find out more, please contact Yvonne Vujcich 0274915218.                       Haere mai whanau – you are really welcome to come along too. We would begin with some milo and nutritious snacks at 3:20 – 3:30 pm before we get into the mahi.
PRIMARY READING BOOKS – BOOK AMNESTY:
Please have a hunt around at home to see if you have any school reading books hiding under beds or down the back of the couch. Each book is valued at $10 and we have many missing. This means our kids are missing out. Your help would be greatly appreciated. Thank you. Mrs Rogers
SCHOOL CARPARK:

  
Kia ora whanau ma. I would like to ask for your help to make our carpark a safer place for our students at the beginning and end of the day by making your drop-offs and pick-ups at the curb / footpath on the school side of the road. We are concerned because the carpark has become very busy at these times of the day and have had some close-calls. We do ask our children not to  walk through the carpark. Thank you for your help.  Nga mihi mahana.  David Rogers
SCHOOL ATTENDANCE:  
We are tracking attendance closely and rewarding classes with the highest percentage attendance of a three-week period.
A Reminder to Parents to phone the School Office every morning your child is absent from school, to advise the absence reason.
Please do not get offended if you receive a phone call or letter requesting reasons for student absence.
If children are late arriving at school, they MUST sign in at the Front Office.
If they leave the School Grounds, during school time, they MUST sign out at the Front Office.
A big thank you to all parents and caregivers in regards to attendance.  Our average for the past 4 weeks has been 91%
FORM CLASS THREE WEEK ATTENDANCE COMPETITION KAIKOHE CAMPUS (18 March – 5 April) 
These are the results of the last three-week period of Term One 2019.
Congratulation to Year 13 students for coming to school the most twice in a row!! The average class percentage of the top four classes is as follows.
91%        13  HT
90%        10 KL
89%        11  YV
89%        12 TA
Big Congratulations to students listed below whose attendance was 100% over this last three-week period of the term.
Massive Congratulations to students in bold who have attended 100% of the TERM!!!
Year 1 & 2   Marius, Harvest, Bradley, Kataraina, Aria, Elijah, Jonah
Year 3 & 4   Aden, Hoone-Pere,  Anahera, Kobe-Mila, , Isabella,  Levi, Emily
Year 5 & 6   Kayden, Sarn, Lenore, Taitokerau, Sonny, Tumu, Mahina, Tuini, Sophya, Kataraina,Gianni, Manpreet
Year 7 & 8   Kaine, Tearohanui, Savanah, Atlanta, Nazarith, Amoron, Sydnee-Jo, Honest
Year 9          Jalyssa, Matireamakura, Parehuia,  Debra, Maioha,  Ryvierah, Iverson,
Year 10        Jodeci, Roiho, Te Rangimarie, Bella,  
Year 11        Keisha, Julia, Maata, Charity
Year 12        –
Year 13        Kiri, Tylar, Sarah
"He waka eke noa" "Everyone working together"
SCHOOL UNIFORM:   
All students are expected to be dressed correctly; have a P/E Uniform and wear the correct school shoes.
Ear jewellery (girls only)
If they don't have the right shoes or uniform on, they may be asked to go home.
Let's work together to keep the standards.
Uniforms (available for order) at School Office: 
(New) School Black Anorak jackets (colour school logo) Warm for Winter $89.00
(Second-Hand) Uniforms – Various items / sizes (selling cheap)
Lost Property:
Lost uniform items –  Look in the lost property bin, near the washing machine & dryer, located in the Shaw's Brick House Building at Kaikohe Campus.
Please ensure you name all your children's items of clothing and stationery.
"Mena ko te hunga tika te rangatiratanga ka hari te Iwi"
"When the righteous are in authority the people rejoice"
STUDENT ID: 
Senior Students can request a 2019 Student ID from the school office. Cost $7 (including GST). You will need to take a photo of yourself (headshot) only.  Email to:  jacquelinet@kcs.school.nz.  Please go to the office during the morning or lunch break only. Students will be notified when these are processed.
SPORTS ACADEMY: 
Kia ora whanau the Sports Academy starts back week 2 of term 2.   1 Corinthians 9-10:
"Every athlete in training submits to strict discipline, in order to be crowned with a leaf that will not last; but we do it for one that will last forever"
BASKETBALL: Tuesday Nights at Northland College:  
Facilitated by Ward Davis
We have 3 confirmed teams and are hoping for 5-6 in total.
If interested in participating or watching –  we open up Tuesdays at 7 pm.
NETBALL: 
Whaea Veronica Allen will be training netball girls years 7-13, in preparation for the beginning of term 2. We are looking for managers and or coaches for teams so if this interests you, please do not hesitate to contact Whaea Michelle or Matua Te Rangi, at the School.
Development of players:
Kaikohe will be hosting a field day on the 4th August:  Year 7-8  /   Under 15, 17, 19,  /  Invitation Team
Pre-season Tournament: Fast Five Twilight netball competition begins two weeks' time $150 entry fee.
Horeke netball tournament Saturday, April 27th  (Goal) Kaikohe Christian School enters teams as a warm up to the competition.
4th May opening day 25-minute games
11th May Competition begins
Finals on 14th September
Canteen: Kaikohe Christian School will be fundraising on week 2 , the 11th of May. We will require Whanau support.
Monthly hui 1st Wednesday of every month:  All agenda items must be tabled by the morning of the hui, as these are the only items that will be discussed
"Whaea te iti kahurangi mehemea e puohu koe me he maunga teitei"
"Seek the heights but if you should fall let it be to a loftier mountain"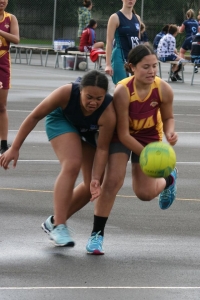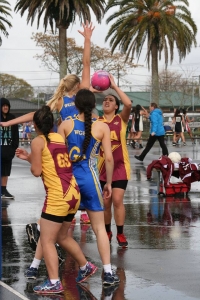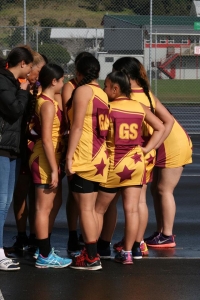 ATHLETICS CLUB:
Athletics Club will be run by Mr Prickett:
Mondays 5.30 pm to 6.30 pm
Lindtvardt Park
Ages 10+
COMMUNITY NOTICES:
KAIKOHE COMMUNITY EASTER EVENT FUNDRAISER – 20 April 2019
Event held to support Whitinga Harris, his wife and 2 children. He'd been diagnosed with stage 4 colon cancer. Told his DNA chemotherapy will not provide him with a chance to live. There is an unfunded medicine called Keytruda which can extend his life or potentially cure his cancer. As a family we are doing our best to raise $100,000 to cover the treatment, administration and flights to obtain the medicine.  ''The Big Bunny Easter Event'' will provide Kaikohe with a family day full of fun and laughter.  A range of free activities and games for both children and adults. Food, raffle tickets and different stalls and rides.  All proceeds will be forwarded to his give a little page https://givealittle.co.nz/cause/from-graduation-to-hospital-gown .
Seeking kapahaka or dance groups that would be interested in donating time to contribute to our free entertainment. We will gratefully accept anything you can offer to support our event, I look forward to hearing from you.   Kind regards  Michelle Wilson-Astle 0226044200
BOYS CAMP COOPERS BEACH 24 – 27 April 2019:
Coopers Beach Children's camps have been running for 50+ years and many northland children have had rich experiences while at camp.  This year we have had a generous offer again of sponsored places through Breakaway Funding for boys aged 11-14 years old.  We would love to see this funding reach into families who are usually unable to afford a camp fee and we ask that if you know of a child who would benefit from a few fun days at camp, then please pass our information on.
Cost:  9-10 year olds $70,  11-14     Limited spaces FREE thanks to Breakaway funding  to Register: www.cbcyc.co.nz/our-camps  
Camp starts: Wed 24 Apr 11.00am         Camp ends:   Sat 27 Apr   1.30pm
Once the registration form is received AND your deposit of $40, an email confirmation will be sent to you along with a list of things to send with your child to camp.  No places can be held or reserved.   Your deposit can be paid into the following bank account   Coopers Beach Boys Camp   01-0331-0015960-00     Reference: Boys 2019       Particulars: Childs surname
This camp is run by a full team of adult helpers and student leaders and is headed up by John & Myrlene Aish.  Camps include Bible teaching times, lots of indoor and outdoor fun activities, team building skills and opportunities for children to make new friends and develop new skills in a safe environment.  Please contact us if you would like more information.
John & Myrlene Aish   09 405 0380
Lynley Fleming             09 405 1723
2 FREE PARENTING PLACE SEMINARS 28 & 29 MAY 2019:
1) GROWING GREAT FAMILIES with John Cowan Tuesday 28 May 2019:
You can build your family the same way you build a house – with foundations of love and values, walls of boundaries and discipline and a roof of parental 'mana' to keep it all together.  The rewards are huge.
When:     Tuesday 28 May 2019 – 7 pm – 9 pm
Where:   Turner Centre
Cost:       Free
Light Refreshments provided
Sponsored by: Excite Church Kerikeri
For further information contact: ruth@excite.org.nz or phone 021 439 650
2) TRICKY TEENS with John Cowan Wednesday 29 May 2019:
A practical session where you'll pick up a range of strategies to strengthen your relationship with your teenager and increase your confidence and effectiveness as a parent of a teen.
When:     Wednesday 29 May 2019 – 7 pm – 9 pm
Where:   Turner Centre, 43 Cobham Road, Kerikeri
Cost:       Free
Light Refreshments provided
Sponsored by: Excite Church Kerikeri
For further information contact: ruth@excite.org.nz or phone 021 439 650
RANGATAHI BUSINESS CHALLENGE WHANGAREI 28 – 30 MAY 2019 8.30 am – 2.30 pm daily

We are excited to kick off the 2019 Rangatahi Business Challenge series in Whangarei in May.
Whangarei Girls High School
Spaces are limited
Registrations contact details below
The Rangatahi Business Challenge is a fun and interactive 3-day programme for our year 9 – 11 tauira.  The series aims to encourage rangatahi to learn about business and enterprise, develop work-ready skills, and connect with local Māori entrepreneurs who are sharing their talents, passion and skills across Aotearoa and the world.
Should you have any questions please do not hesitate to contact Natania Katene (Maori Outreach Coordinator) 0277 815 861      E: natania.katene@youngenterprise.org.nz
Young Enterprise Trust  PO Box 25 525, Wellington 6140
VACCINATIONS:
Northland DHB Public Health Unit.
With 28 cases of measles in Canterbury, and two new cases in Auckland, now is the perfect time to make sure your child is up to date with their immunisations against measles.Two doses of the MMR vaccine are needed for maximum protection. If you are not sure if your child is fully immunised, check in your Well Child book, or talk to the Practice Nurse at your usual General Practice.  If your child is unimmunised, or has received only one dose of MMR, they are at higher risk of contracting measles. Unimmunised children who are even only exposed to measles could face up to two weeks off school while they wait to see if measles develops, causing enormous disruption in families. Those who actually contract measles fare worse, as measles is a very unpleasant illness.  Make sure your child has had two MMRs. We suspect cases in Northland soon, so please don't delay. You can find more information on our website – www.northlanddhb.org.nz
Dr. Simon Baker  BM, DipPaeds, DipObs, Dip Family Planning, MRCGP, MPH, FNZCPHM
Locum Medical Officer of Health  Northland District Health Board