THIS WEEK'S MEMORY VERSE: Week 3
"Teach me to do your will, for you are my God".  Psalm 143:10
TERMS AND HOLIDAYS:
Term 2 Ends      Friday        5th July 2019
Term 3 Starts    Monday 22nd July 2019
AUTUMN FUN IS HERE!
NEW NOTICES:
40 HOUR FAMINE 2019 – Friday 7 June to Sunday 9 JUNE:
GREAT NEWS! We are doing the famine this year to help raise funds for refugee children from South Sudan, now in refugee camps is Uganda.
Primary students will have received information from their Form Teachers and a parent permission slip to do the famine, and to receive their personal famine booklet. Please get involved as YOU can make a big difference. You can choose what you want to go without for the weekend eg food, TV, talking…!
Secondary students (Year 9 – 13) can scan a QR code and raise funds online through a personal Facebook page. However, students need to join our team KAIKOHE CHRISTIAN SCHOOL so funds raised bu our students will linked to our school and towards our target of $2000.  Both Waimate and Kaikohe campuses are joining in.
Check out this link for further information and inspiring short video clips from children in the refugee camps.
https://www.worldvision.org.nz/connect/40-hour-famine/
THANK YOU for your sacrifice for others in need.
KAIKOHE CHRISTIAN SCHOOL – PARENT BOARD OF TRUSTEES ELECTION:
Nominations are invited for the election of 3 parent representative to the board of trustees. A nomination form and a notice calling for nominations will be posted to all eligible voters. You can nominate another person to stand as a candidate, or you can nominate yourself.  Both parts of the form must be signed. Additional nomination forms can be obtained from the school office. Nominations close at noon on Friday 24th May 2019 and may be accompanied by a signed candidate statement and photograph. The voting roll is open for inspection at the school and can be viewed during normal school hours. There will also be a list of candidates' names, as they come to hand, for inspection at the school.
Voting closes at noon on Friday 7th June 2019.Sareya Norman – Returning Officer
UNIVERSITY COURSE OPTIONS: 
For students who are considering university courses, choosing which university takes time and research before coming to more definite decisions. Around this time of year, universities begin sending us their Undergraduate Prospectuses and Open Day information. This information was received this week.
Lincoln University Information Evening and Open Day 2019 Tuesday 28 May, 5-8:30 pm
Information is presented in a seminar and expo format. This will give students the chance to find out more about their study programmes.They will cover all areas of specialisation, including viticulture, agribusiness, food, environment, landscape architecture, property, the sciences, sport and recreation and tourism. The students will discover the benefits of getting a degree at Lincoln University and pick up some tips of landing a great job once they graduate.
Lincoln University Open Day 2019  Friday 19 July, 9:30 am – 4 pm
Students will meet lecturers and other staff members, chat to some of the current students about life at Lincoln, and even apply if they feel inspired.
The Year 12 & 13 Form Class Room S3, have a copy of the Lincoln Prospectus 2019 and the University of Otago Prospectus 2019 to look at as well. We will keep you posted of information from other universities as they come in.
TERM 2 – YEAR 11 STUDENTS – SCIENCE & MATHS HOMEWORK RŌPŪ: 
On Wednesdays 3:30 -5 pm, beginning Term 2 Week 1, Theresia van Wingerden ( L1 Science teacher) and Yvonne Vujcich (L1 Maths Teacher) will be helping Year 11 students who wish to have further assistance with Science or Maths Homework and learning 1-1.  Students and whanau who are wanting to attend or to find out more, please contact Yvonne Vujcich 0274915218.                       Haere mai whanau – you are really welcome to come along too. We would begin with some milo and nutritious snacks at 3:20 – 3:30 pm before we get into the mahi.
SHINE FOR GIRLS Yrs 7-8 (Kaikohe Campus) 

run by ladies from Kerikeri Baptist Church:
      
The Shine program has been created for teenage girls, to recognise they are in Christ and they themselves are of WORTH, have STRENGTH and a PURPOSE
The Shine program was developed through Hillsong Church, Australia and is run by volunteers. The 9-week program begins this week at Kaikohe Christian School. The girls will spend time looking in detail at the 3 values noted above i.e: self-worth, strength and purpose through discussions, small groups and experiential learning,  This week the topic is 'I am Valuable' (Worth) with biblical focus on Psalm 139.
A prayer request has been made from the female facilitators to pray for the girls and the voluntary adults throughout the duration of this programme (listed below) that:
the girls are open and willing to share with us and the group
the facilitators are consistent with attendance and reliable (fit and healthy)
we provide a safe environment where the girls feel safe to share
we come together in unity – Maori and Pakeha
we have protection in the spiritual realm
the girls have a realisation that scriptures can help and encourage them in the 21st century
our God is a living God and cares for them individually
Regards, David Prickett
LEARNERS LICENCE:
If your child is due or overdue to sitting their license please encourage them to do so.
"One who rides on the back of another does not realise how far the town is".
"It is only hard work that gets results"
SCHOOL CARPARK:

  
Kia ora whanau ma. I would like to ask for your help to make our carpark a safer place for our students at the beginning and end of the day by making your drop-offs and pick-ups at the curb / footpath on the school side of the road. We are concerned because the carpark has become very busy at these times of the day and have had some close-calls. We do ask our children not to  walk through the carpark. Thank you for your help.  Nga mihi mahana.  David Rogers
SCHOOL ATTENDANCE:  
We are tracking attendance closely and rewarding classes with the highest percentage attendance of a three-week period.
Our biggest challenge is to keep consistency through winter.
A Reminder to Parents to phone the School Office every morning your child is absent from school, to advise the absence reason.
Please do not get offended if you receive a phone call or letter requesting reasons for student absence.
Failure to contact the school with the reason may result in your child being noted as 'Truant'
If children are late arriving at school, they MUST sign in at the Front Office.
If they leave the School Grounds, during school time, they MUST sign out at the Front Office.
"He waka eke noa"
"Everyone working together"
SCHOOL UNIFORM:   
All students are expected to be dressed correctly; have a P/E Uniform and wear the correct school shoes.
Ear jewellery (girls only)
If they don't have the right shoes or uniform on, they may be asked to go home.
Let's work together to keep the standards.
Uniforms (available for order) at School Office: 
(New) School Black Anorak jackets (colour school logo) Warm for Winter $89.00
(Second-Hand) Uniforms – Various items / sizes (selling cheap)
Lost Property:
Lost uniform items –  Look in the lost property bin, near the washing machine & dryer, located in the Shaw's Brick House Building at Kaikohe Campus.
Please ensure you name all your children's items of clothing and stationery.
"Mena ko te hunga tika te rangatiratanga ka hari te Iwi"
"When the righteous are in authority the people rejoice"
PRIMARY READING – BOOK AMNESTY:
Please have a hunt around at home to see if you have any school reading books hiding under beds or down the back of the couch. Each book is valued at $10 and we have many missing. This means our kids are missing out. Your help would be greatly appreciated. Thank you. Mrs Rogers
SPORTS ACADEMY: 
Kia ora whanau the Sports Academy begins next Thursday & Friday 7 am
1 Corinthians 9-10
"Every athlete in training submits to strict discipline, in order to be crowned with a leaf that will not last; but we do it for one that will last forever"
BASKETBALL: Tuesday Nights at Northland College:  
Facilitated by Ward Davis
We have 3 confirmed teams and are hoping for 5-6 in total.
If interested in participating or watching –  we open up Tuesdays at 7 pm.
NETBALL: 
We have 3 teams competing: Junior, Intermediate and Senior teams.  We are still desperately in need of Parental helpers for our coaches. Please contact Matua Te Rangi at the school asap.
The grading rounds are now over and our Senior Team will play in the 1A Reserve Competition, after 3 wins last Saturday
Years 7 & 8 progressing well
Years 5 & 6 progressing well too
Monthly Netball hui 1st Wednesday of every month:  All agenda items must be tabled by morning of the hui, as only these items will be discussed
"Whaea te iti kahurangi mehemea e puohu koe me he maunga teitei"
"Seek the heights but if you should fall let it be to a loftier mountain"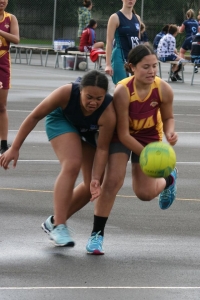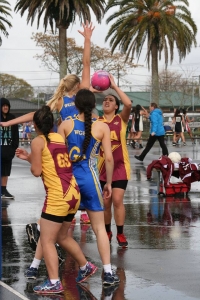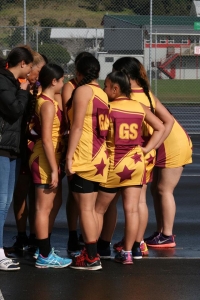 ATHLETICS CLUB:
Athletics Club will be run by Mr Prickett:
Mondays 5.30 pm to 6.30 pm
Lindtvardt Park
Ages 10+
COMMUNITY NOTICES:
SPORT NORTHLAND WEEK 3 NUGGETS:
KAIKOHE SEWING AND CRAFT CLUB – Thursdays 6 – 8 pm: 
Join us for a crafty night out. All welcome!
When:   Thursday evenings 6-8 pm
When:   Pioneer Village Tea rooms
Phone:  021257473:
2 FREE PARENTING PLACE SEMINARS 28 & 29 MAY 2019:
1) GROWING GREAT FAMILIES with John Cowan Tuesday 28 May 2019:
You can build your family the same way you build a house – with foundations of love and values, walls of boundaries and discipline and a roof of parental 'mana' to keep it all together.  The rewards are huge.
When:     Tuesday 28 May 2019 – 7 pm – 9 pm
Where:   Turner Centre
Cost:       Free
Light Refreshments provided
Sponsored by: Excite Church Kerikeri
For further information contact: ruth@excite.org.nz or phone 021 439 650
2) TRICKY TEENS with John Cowan Wednesday 29 May 2019:
A practical session where you'll pick up a range of strategies to strengthen your relationship with your teenager and increase your confidence and effectiveness as a parent of a teen.
When:     Wednesday 29 May 2019 – 7 pm – 9 pm
Where:   Turner Centre, 43 Cobham Road, Kerikeri
Cost:       Free
Light Refreshments provided
Sponsored by: Excite Church Kerikeri
For further information contact: ruth@excite.org.nz or phone 021 439 650
NORTHLAND COLLEGE BACK TO 80'S FUNDRAISING DISCO – FRIDAY 31 MAY 2019:
RANGATAHI BUSINESS CHALLENGE WHANGAREI postponed till 2nd – 4th July 2019

Further to previous notices, this Programme has now been postponed to 2nd – 4th July 2019.
We are excited to kick off the 2019 Rangatahi Business Challenge series in Whangarei in July.
Whangarei Girls High School
Spaces are limited
Registrations contact details below
The Rangatahi Business Challenge is a fun and interactive 3-day programme for our year 9 – 11 tauira.  The series aims to encourage rangatahi to learn about business and enterprise, develop work-ready skills, and connect with local Māori entrepreneurs who are sharing their talents, passion and skills across Aotearoa and the world.
Should you have any questions please do not hesitate to contact Natania Katene (Maori Outreach Coordinator) 0277 815 861      E: natania.katene@youngenterprise.org.nz
Young Enterprise Trust  PO Box 25 525, Wellington 6140
RESOURCES FOR SALE:
REACH MATHS EDUCATION PROGRAMME:
We are a NZ company creating mathematics booklets which are fully aligned with the NZ Mathematics curriculum. Our booklets are aimed at helping parents to help their own children learn key mathematics concepts.
Our Maths booklet range: We provide maths workbooks for ages 4 plus. These can be viewed at: www.reacheducation.co.nz/shop
What is the Reach Education programme?
Reaching Competence, by Reach Education, is a mathematics programme presented in booklet form that is aligned with the the New Zealand curriculum. It involves a range of activities including worksheets, hands-on tangible play, board games and online applications that parents can use at home to support their children with their maths. Our aim is to deliver our programme to parents and caregivers at a price they can afford, and at a time when it is suitable for the family. Our booklets start from just $15 and we also have maths resources available for purchase on our website.
7 MAY 2019 IMMUNISATION IN NORTHLAND:
Northland is experiencing its lowest immunisation rates for many years and has some of the lowest rates in New Zealand. The anti-immunisation lobby and the impact of social media, anti-science and the Vaxxed movie (that was shown throughout Northland 15 months ago) have had a significant impact. Immunisation is the most significant public health intervention in the last 200 years, providing a safe and effective way to prevent the spread of many diseases that cause hospitalisation, serious ongoing health conditions and sometimes death. Northland has in the past few weeks confirmed our first two cases of measles here and with our immunisation rates in the low to mid 80 percent we do not have protective community (herd) immunity. Other communities (Canterbury, Auckland, and Waikato) have seen rapid spread of measles following the first cases and we would like to be as proactive as possible. Immunisation is critical for the health of children and the wider community. For immunisation to provide the greatest benefit, a sufficient number of people need to be vaccinated to halt the spread of bacteria and viruses that cause disease. The proportion of the population that has to be immune to interrupt disease transmission differs for each vaccine preventable disease, but is around 90 percent for most diseases. For a highly infectious disease like measles, this is up to 95 percent of the population. This emphasises the need to stay vigilant and ensure high immunisation coverage rates are achieved. Those children that are un-immunised are extremely vulnerable to this highly infectious disease. If they come to school having contracted measles there is a 95 percent chance of transmission to other children within one metre of the infected child. In other words, they WILL spread it to other unimmunised children and also to those children that have their immune system compromised (those being treated for cancer or leukaemia) as well as the elderly. Once measles has spread, it has a mortality rate of 1 in 1000. That is why school children that come into contact with a child with measles must stay home for 14 days after contact. This could have a huge impact on school attendance. As requested previously by the Medical Officer of Health, we would ask that you check the Immunisation status of your children and staff and discuss with your boards what actions can be taken to keep people safe. We recommend all children and staff that are not immune or un-immunised receive an MMR vaccine. Please consider excluding unimmunised children during this period of high risk i.e. at least the next two weeks. If we have more cases, it could be longer and we will keep you informed. I understand if exclusion seems too harsh or has too many unintended consequences or you simply just don't want to go there. So, if this is not possible, unimmunised children that are unwell with fever, a cough or cold, must be kept away from school as it could be the early (pre-rash) stages of measles. Kind regards
Dr Nick Chamberlain
Chief Executive Northland DHB