THIS WEEK'S MEMORY VERSE:

Week 7
"Point out anything in me that offends you and lead me in the way everlasting".  
Psalm 139:24
TERMS AND HOLIDAYS:
Term 2 Ends      Friday        5th July 2019
Term 3 Starts    Monday 22nd July 2019
IMPORTANT NOTICES:
SCHOOL CARPARK:
Kia ora whanau ma. I would like to ask for your help to make our carpark a safer place for our students at the beginning and end of the day by making your drop-offs and pick-ups at the curb / footpath on the school side of the road. We are concerned because the carpark has become very busy at these times of the day and have had some close-calls. We do ask our children not to  walk through the carpark. Thank you for your help.  Nga mihi mahana.  David Rogers
INFLUENZA:
A number of students have been struck with the flu i.e. headaches tummy problems, vomiting etc.  It's a bit of a nasty one.  Please ensure your child remains home if they are sick or experiencing flu-like symptoms.  Please ensure they have are 100% and 'symptom free' before returning to school.  Some returned to school too early and passed on the flu to others. Please be vigilant to stop this occurring so others, including vulnerable members of our school, whanau and community, who may struggle to recover from influenza symptoms are not harmed.
MEASLES:
Northland has had nine confirmed cases of measles this year, with six of those cases occurring in the last two weeks.  We will be doing everything we can to lessen the impact of measles within our school and community.
Should your child display the Symptoms e.g:
cough,
runny nose,
fever,
sore red eyes,
then a rash
You will need to take steps to ensure they are isolated from others, are checked by a Doctor and if cleared, can then return to school. Otherwise, please keep your child at home, until they are given full medical clearance. See flyer below:
HEADS UP – LICE!:
Please check your children for head lice. Lice have nothing to do with personal hygiene.  Lice love everyone, including the cleanest kid in the class! A head louse can survive up to 4 weeks on a person's head and lay 10 eggs a day!  Since that means lice can multiply fast, it's a good idea to treat head lice quickly. Lice can be hard to get rid of.  Lice are insects, so the treatments for lice are basically insecticides or pesticides.  Medicated lice treatments usually kill the lice and nits, but it may take a few days for the itching to stop.  As an alternative to chemical treatments, you can try wet combing – using a fine-tooth comb on wet hair to remove nits and lice.  Kids Can has provided the school with nit combs and nit shampoo.  If you would like some, please ask at the School Office.
ACHIEVEMENTS:
WEDNESDAY 4 JUNE – FRIDAY 7 JUNE – NGA MANU KORERO – NORTHLAND COLLEGE:
Kaikohe Christian School had three speakers representing our school at the Tai Tokerau Manu Korero Speech Competition held at Northland College Wednesday to Friday last week. They were:
Maata Kingi
Mikaere Tito Brown
Te Rangimarie Kingi
We are all so proud of you, the time and effort you put into perfecting your speeches and the great ambassadors you were for our School and for Jesus! Just the beginning of many more great achievements for you.
YEAR 6- 8 SPEECH COMPETITION:
Congratulations to Neil Cooper and Aisha Davies-Cooper for winning the Year 6-8 KCS Speech Competition!  They will both be representing Kaikohe Christian School at the Rotary Speech Competition on Wednesday the 19th June at Kaikohe RSA.  We are also very proud of our runner up students: Hilda-Jean and Hemi in Year 7-8 and Daniel, Mahina and Taylah for Year 5-6.
Public speaking is a sought after skill and something we seek to strengthen in the school.
BAY OF ISLANDS REPRESENTATIVE NETBALL TEAMS 2019:
A big congratulations to the following who made it into the Bay of Islands Representative Netball Teams 2019
YEAR 7
Kuini Kingi
Ataahua Rakete
Mahina Cooper-Paine
Ocian Caville
YEAR 8
Tui Kingi
Nazarith Nordstrand
Parehuia Allen
Matire Allen
Develamayne  NON TRAVELLING REP
YEAR 9
Rangatira Tito-Brown
Ryvierah Nordstrand
UNDER 15s
Te Rangimarie Kingi
Charity Korewha
UNDER 17s
Mikaere Joe Tito-Brown
Maata Kingi
Praise Jesus for helping us excel in Life, Sport and anything we do.  Nga mihi. Whaea Michelle
FRIDAY 7 JUNE to SUNDAY 9 JUNE – 40 HOUR FAMINE 2019:
DOING THE FAMINE
A BIG HUGE THANK YOU to the students who completed the 40 HOUR FAMINE last weekend, from Friday 7th June, 8 pm to Sunday 9th June 12 pm.   We hope you have a FUN weekend with others who joined in too..
Primary students: (Year 1-8) did a 20 Hour FAMINE and chose what they wanted to go without for the weekend eg food, TV, talking…!
Secondary students: (Year 9 – 13), more money could have been raised easily by scanning the QR code and raising funds online through your personal Facebook page. Remember to join our team KAIKOHE CHRISTIAN SCHOOL so funds raised by our students will link to our school and towards our target of $2000. Check out this link for further information and inspiring short video clips from children in the refugee camps.
https://www.worldvision.org.nz/connect/40-hour-famine/
COLLECTING THE MONEY: For the next 3 weeks, students will collect the money from their sponsors and give them a receipt slip when they have paid. Return all money collected and your FAMINE booklet in the plastic bag to your Form Teacher by Monday 1 July 2019.
SPONSORS: A BIG thank you for sponsoring students. Please bring your pledged money a.s.a.p, so you can pay the students. Preferably the exact notes or coins promised.
UPCOMING EVENTS:
19 June 2019                                       Rotary Speech Competition @ Kaikohe RSA
2 – 4 July 2019                                    Rangatahi Business Challenge Whangarei
15 – 19 July 2019                                Holiday Surf Programme
Friday 19 July, 9:30 am – 4 pm         Lincoln University Open Day 2019
2 – 4 JULY 2019 – RANGATAHI BUSINESS CHALLENGE WHANGAREI: 

We are excited to kick off the 2019 Rangatahi Business Challenge series.
Whangarei Girls High School
Spaces are limited
Registrations contact details below
The Rangatahi Business Challenge is a fun and interactive 3-day programme for our year 9 – 11 tauira.  The series aims to encourage rangatahi to learn about business and enterprise, develop work-ready skills, and connect with local Māori entrepreneurs who are sharing their talents, passion and skills across Aotearoa and the world. Should you have any questions please do not hesitate to contact Natania Katene (Maori Outreach Coordinator) 0277 815 861     Young Enterprise Trust  PO Box 25 525, Wellington 6140
E: natania.katene@youngenterprise.org.nz 
15 – 19 JULY 2019 – HOLIDAY SURF PROGRAMME: 
We're running our popular Free Holiday Surf Programmes over the July School Holidays at Tutukaka and Taupo Bay, this is free for 11-17 year old students. The programme is suitable for beginner and intermediate surfers – developing surf skills and water confidence in a fun and safe environment. We're also taking bookings for our 'Beach Surf Safety' days and NCEA Achievement Standards in Term 3 & 4 across Northland. Simon & Team  O'Neill Surf Academy NZ   p  09 4343843    m 0277344877     e  simon@oneillsurfacademy.co.nz  
check out our surfing for schools video' https://vimeo.com/182364623

19 JULY – FRIDAY 9:30 am – 4 pm – LINCOLN UNIVERSITY OPEN DAY: 
Students will meet lecturers and other staff members, chat to some of the current students about life at Lincoln, and even apply if they feel inspired.
The Year 12 & 13 Form Class Room S3, have a copy of the Lincoln Prospectus 2019 and the University of Otago Prospectus 2019 to look at as well. We will keep you posted of information from other universities as they come in.
ONGOING WEEKLY EVENTS:
Tuesdays lunchtime                        Fundraising for Snow Trip – Shaws Wooden Building
Wednesdays 3:30 -5 pm               

Yr 11 Students – Science & Maths Homework Rōpū 

Fridays lunchtime                           Fundraising for Snow Trip – Shaws Wooden Building
Thursdays 6 – 8 pm                        Kaikohe Sewing & Craft Club
TUESDAY & FRIDAY 

FUNDRAISING 

LUNCHES – 

SNOW TRIP (JULY):
Ongoing fundraising to fund expenses of the Snow Trip in July.  Notices to inform of the following week's Menu and Costs will be sent home every Friday.  Please drop off orders with the correct money to S6 Building i.e the Shaw's Wooden Building to Kevin Low or Sareya Norman.  At lunchtime, the children who have paid and ordered their meals, can pick them up at the S6 Kitchen. Please ensure you order and pay first thing in the mornings.
WEDNESDAYS 3.30 pm – 5 pm YEAR 11 SCIENCE & MATHS HOMEWORK RŌPŪ: 

 
On Wednesdays 3:30 -5 pm, beginning Term 2 Week 1, Theresia van Wingerden ( L1 Science teacher) and Yvonne Vujcich (L1 Maths Teacher) will be helping Year 11 students who wish to have further assistance with Science or Maths Homework and learning 1-1.  Students and whanau who are wanting to attend or to find out more, please contact Yvonne Vujcich 0274915218.                       Haere mai whanau – you are really welcome to come along too. We would begin with some milo and nutritious snacks at 3:20 – 3:30 pm before we get into the mahi.
THURSDAYS 6 – 8 pm KAIKOHE SEWING & CRAFT CLUB: 
Join us for a crafty night out. All welcome!
When:   Thursday evenings 6-8 pm
When:   Pioneer Village Tea rooms
Phone:  021257473:
ONGOING SCHOOL BUSINESS:
LEARNERS LICENCE:
If your child is due or overdue to sitting their license please encourage them to do so.
"One who rides on the back of another does not realise how far the town is".
"It is only hard work that gets results"
SCHOOL ATTENDANCE:  
We are tracking attendance closely and rewarding classes with the highest percentage attendance of a three-week period.
A big thank you to all parents and caregivers in regards to attendance. The biggest challenge is to keep this consistency through winter. Let's do this!
A Reminder to Parents to phone the School Office every morning your child is absent from school, to advise the absence reason.
Please do not get offended if you receive a phone call or letter requesting reasons for student absence.
Failure to contact the school with the reason may result in your child being noted as 'Truant'
If children are late arriving at school, they MUST sign in at the Front Office.
If they leave the School Grounds, during school time, they MUST sign out at the Front Office.
"He waka eke noa"
"Everyone working together"
SCHOOL UNIFORM:   
All students are expected to be dressed correctly; have a P/E Uniform and wear the correct school shoes.
Ear jewellery (girls only)
If they don't have the right shoes or uniform on, they may be asked to go home.
Let's work together to keep the standards.
Uniforms (available for order) at School Office: 
(New) School Black Anorak jackets (colour school logo) Warm for Winter Cost $89.00
(New) School Black Velocity jackets (black & white logo) Seniors years 9 – 13 only.  Cost $65.00
(Second-Hand) Uniforms – Various items / sizes (selling cheap)
Lost Property:
Lost uniform items –  Look in the lost property bin, near the washing machine & dryer, located in the Shaw's Wooden House Building at Kaikohe Campus.
Please ensure you name all your children's items of clothing and stationery.
"Mena ko te hunga tika te rangatiratanga ka hari te Iwi"
"When the righteous are in authority the people rejoice"
SPORTS NOTICES:
SPORTS ACADEMY: 
The Sports Academy has been postponed until after Manu Korero
1 Corinthians 9-10
"Every athlete in training submits to strict discipline, in order to be crowned with a leaf that will not last; but we do it for one that will last forever"
NETBALL:  
We have 3 teams competing: Junior, Intermediate and Senior
"Whaea te iti kahurangi mehemea e puohu koe me he maunga teitei"
"Seek the heights but if you should fall let it be to a loftier mountain"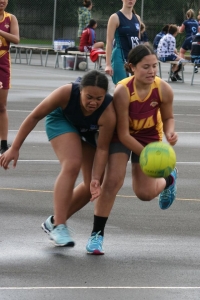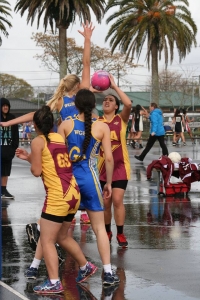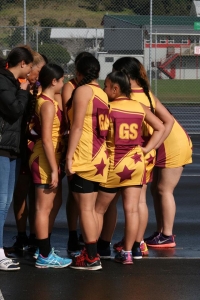 BASKETBALL:  
Tuesday Nights
Northland College
Facilitated by Ward Davis
We have 3 confirmed teams and are hoping for 5-6 in total.
If interested in participating or watching –  we open up Tuesdays at 7 pm.
ATHLETICS CLUB:
Athletics Club will be run by Mr Prickett:
Mondays 5.30 pm to 6.30 pm
Lindtvardt Park
Ages 10+