THIS WEEK'S MEMORY VERSE:

Week 10
"Blessed are those who maintain justice, who constantly do what is right".  Psalm 106:3
TERMS AND HOLIDAYS:
Term 2 Ends      Friday      05 July 2019
Term 3 Starts    Monday  22 July 2019
IMPORTANT NOTICES:
2019 BOARD OF TRUSTEES STAFF ELECTIONS: 
Nominations are invited for the election of one staff representative to the board of trustees. A nomination form and a copy of this notice are being distributed to all eligible voters on the staff.
Further nomination forms can be obtained from the school office. Nominations close at noon on Friday 5th July 2019 and may be accompanied by a signed candidate statement, including a photograph.
Dual eligibility:
Some staff may also be eligible to be on the parent roll. You can be on only one roll. You have the right to decide which one. You must advise me in writing before the roll closes or you will remain on the staff roll.  NOTE: if you remain on the staff roll you can stand as a candidate, nominate and vote in the staff election. If you choose the parent roll you can nominate and vote in the parent election. If you are a permanent staff member you cannot stand in the parent election. The decision you make stays in place until the next triennial election, unless your eligibility circumstances change.
Candidate Statement:
As a candidate you are invited to submit a brief (up to 400 words) statement, including a photograph.  NOTE: The returning officer may omit or abridge any part of a candidate's statement where it exceeds 400 words, or is offensive or defamatory. It is the candidate's responsibility to ensure that the signed candidate's statement is received by the returning officer. If your statement is not received by 12 noon on Friday 5th July 2019 it cannot be sent to voters with the voting papers.
The voting roll is open for inspection at the school office and can be viewed during the hours the office is open. There will also be a list of candidates' names, as they come to hand, for inspection at the school office.  Voting closes at noon on Friday 26th July 2019.
Scrutineers:
A candidate may appoint a scrutineer to observe the vote count. Please advise the returning officer in writing of the scrutineer's name and contact details before Election Day.
Signed – Sareya Norman (Returning Officer)
SCHOOL CARPARK:
Kia ora whanau ma. I would like to ask for your help to make our carpark a safer place for our students at the beginning and end of the day by making your drop-offs and pick-ups at the curb / footpath on the school side of the road. We are concerned because the carpark has become very busy at these times of the day and have had some close-calls. We do ask our children not to  walk through the carpark. Thank you for your help.  Nga mihi mahana.  David Rogers
RHEUMATIC FEVER – THROAT SWABBING:
No School Visits: The Rheumatic Fever team will not be visiting the school this week, however, if your child has a "sore throat" you can visit us in our office or take them to your GP.
Holidays: During the school holiday, our team are available to do Basic Health checks that include "Throat Swabbing". If your child is unwell you can bring them into our office for a check-up.
When:        1-19 July 2019      Monday – Friday 9 am – 4:30 pm
Where:      10 Marino Place   (in between NISS and Marino Dental)
Contact:    Rheumatic Fever Team
Phone:       021 245 2960
INFLUENZA:
Please ensure your child remains home if they are sick or experiencing flu-like symptoms.  Please ensure they are 100% and 'symptom free' before returning to school.  Some returned to school too early and passed on the flu to others. Please be vigilant to stop this occurring so others, including vulnerable members of our school, whanau and community, who may struggle to recover from influenza symptoms are not harmed.
MEASLES:
Northland has had nine confirmed cases of measles this year, with six of those cases occurring in the last two weeks.  We will be doing everything we can to lessen the impact of measles within our school and community.  Should your child display the Symptoms e.g:
cough,
runny nose,
fever,
sore red eyes,
then a rash
You will need to take steps to ensure they are isolated from others, are checked by a Doctor and if cleared, can then return to school. Otherwise, please keep your child at home, until they are given full medical clearance. See flyer below:
HIGHLIGHTS / ACHIEVEMENTS:
22 JUNE SATURDAY – WHANGAREI EXCELLERE COLLEGE BALL:
Some of our Seniors, Jamaya Stewart, Deborah Turner, Kyla Zielinski, Cayley Treadwell and Julia Chase took the opportunity to attend the Excellere School Ball. They certainly looked stunning.
27 JUNE – NORTHLAND COLLEGE MACHINERY EMPLOYMENT OPPORTUNITIES DAY:
Some of our senior students had the privilege of attending a Machinery Employment Opportunities Day event at Northland College last week. What a fantastic day had by all! Students were learning about each machine and the industries attached to these machines. Information was shared about how to get into various trades.
I would like to extend a huge thanks to all the local businesses who took the time out of their busy schedules to put their machines on display and also provided operators to give interactive demonstrations.  Kind regards Kevin Low.
28 JUNE FRIDAY – TOUGH GUY  TOUGH GAL 2019:
Last Friday our Head boy and girl, Guy Eisen and Sarah Tzikoucos performed brilliantly in this year's annual Tough Guy and Gal Challenge.
The course is reputably the toughest course across the country and both Guy and Sarah smashed their times from last year over the 6km course. Guy made significant changes to his training programme, compared with last year and has been ripping up the hills and sand in Opononi as part of his preparation. He ran an impressive 43.18 minutes. In comparison, Sarah took a more relaxed approach, but with racing experience and the confidence to push on and take on the mountainous hills she smashed her personal best time by 11 minutes! The event runs every year towards the end of Term 2 and we are already looking for anyone in the Secondary School keen to take up the challenge. If your're tough enough, speak to Mr Low or Mr Prickett.
UPCOMING EVENTS / DEADLINES:
2 – 4 July               Rangatahi Business Challenge Whangarei
5 July                      Secondary Mid Year Reports being issued
13 July                    Family Show Memorial Hall Kaikohe
15 July                    Virtuoso Free Concert Kaikohe
17 July                    Virtuoso Free Concert Kerikeri
15 – 19 July           Holiday Surf Programme
19 July                    Lincoln University Open Day 2019
26 July                    Northland Taniwha vs Counties Manukau
6 August                 Whanau / Teacher Report Hui
2 – 4 JULY – RANGATAHI BUSINESS CHALLENGE WHANGAREI GIRLS HIGH SCHOOL: 
 
On Tuesday the 2nd students Years 9 – 11 travelled to Whangarei for the Rangatahi Business Challenge held at Whangarei Girls High.  They are staying at Ngararatunia Marae for their accommodation. They will return on Thursday 4th July.
Programme Venue:     Whangarei Girl's High
Accommodation:         Ngararatunia Marae, Whangarei
Departed School:         Tuesday 2 July 7.30 am
Return to School:         Thursday 4 July 4 pm (approximately
Any questions please contact Matua Te Rangi Allen, Matua Kevin Low, Whaea Bev Baines and Whaea Yvonne Vujcich.
5 JULY 2019 SECONDARY MID YEAR REPORTS ISSUED:
Teachers are busy now writing full reports that will be given to the students on the last day of school, Friday 5th July.
13 JULY – NGA MOKO O RAHIRI FAMILY SHOW KAIKOHE MEMORIAL HALL:
Nga Moko a Rahiri have organised a big show at the Kaikohe Memorial Hall on Saturday 13 July 2019, 1 pm- 4 pm as part of fundraising for their sports and cultural exchange trip' to Australia in September.  Ngā Moko a Rāhiri Entertainers will provide an exciting show of Kapa Haka, Polynesian, and Cabaret performances (instrumental, opera, pop, swing, motown, reggae, comedy and much more), including guest artists. A show not to be missed.  This show supports the school holidays and gives our young people an opportunity to attend a fantastic show.
Gold coin entry, and food at the canteen will be provided on the day.
Enquiries:  Susan Mokaraka: 027-544-0534 / Te Mana Rollo: 027-233-7343
15  – 19 JULY 2019 VIRTUOSO STRINGS ORCHESTRA TOUR FREE CONCERTS:
Virtuoso Strings Orchestra,  a vibrant and diverse Community Youth Orchestra aged from 8yrs to 18yrs from Porirua, Wellington are coming to you in July and we would love to see you there. Come and relax as you listen to some beautiful music by these talented young people. You will not be disappointed, families are welcome. Nga Mihi, Mere.
15 July – 7.30 pm Kaikohe Memorial Hall
16 July – 7.30 pm Kaitaia Te Ahu Centre
17 July – 7.00 pm Keri Keri Turner Centre
19 July – 7.00 pm Whangarei Captain Bougainville Theatre, Forum North
27 July – 3 August Snow Trip
15 – 19 JULY 2019 – HOLIDAY SURF PROGRAMME: 
We're running our popular Free Holiday Surf Programmes over the July School Holidays at Tutukaka and Taupo Bay, this is free for 11-17 year old students. The programme is suitable for beginner and intermediate surfers – developing surf skills and water confidence in a fun and safe environment. We're also taking bookings for our 'Beach Surf Safety' days and NCEA Achievement Standards in Term 3 & 4 across Northland. Simon & Team  O'Neill Surf Academy NZ   p  09 4343843    m 0277344877     e  simon@oneillsurfacademy.co.nz  
check out our surfing for schools video' https://vimeo.com/182364623

19 JULY – FRIDAY 9:30 am – 4 pm – LINCOLN UNIVERSITY OPEN DAY: 
Students will meet lecturers and other staff members, chat to some of the current students about life at Lincoln, and even apply if they feel inspired.
The Year 12 & 13 Form Class Room S3, have a copy of the Lincoln Prospectus 2019 and the University of Otago Prospectus 2019 to look at as well. We will keep you posted of information from other universities as they come in.
26 JULY NORTHLAND TANIWHA VS COUNTIES MANUKAU:
On Friday 26th July 2019, Northland will be playing Counties Manukau in a Mitre 10 Cup Pre-season game at the Kaikohe Rugby Football & Sports Club
27 JULY TO 3 AUGUST –

SKI TRIP – HILLARY OUTDOOR PURSUITS CENTRE TURANGI:
Depart School:      Saturday 27 July – 10 am
Return School:      Saturday 3 August – 3 pm (approx)
Students attending:
Wiremu Kingi
Psalm Cassidy
Tylar Nordstrand
Mikaere Joe Tito-brown
Kiri Lawsen
Deborah Turner
Guy Eisen
Sarah Tzikoucos
All students will be returned to their homes or place of drop off communicated by parents.  Student are not permitted to have phones while at the Education Centre however, they're welcome to bring their phones and these will be securely stored away until the end of our stay at the education centre. Parents are more than welcome to call Kevin Low's mobile if communication needs to be made. You can contact the School Office 09 4011 873 for the number.
6 AUGUST TUESDAY 1:30 – 6 pm WHANAU / TEACHER REPORT HUI: 
Has had to be scheduled at the later date this year because of rescheduled secondary activities and events, Girls Self Defence Course next week at school and years 3-13 and a 3-day Year 9-11 Business Challenge Course in Whangarei in week 10. If you would like to know how your child is going in their learning before this hui, please contact the school, and ask to speak to your child's teachers. If they are not available at the time, they will get back to you as soon as possible.  Please contact Yvonne Vujcich if you have any questions.
20 AUGUST – KAIKOHE & DISTRICTS PRIMARY SCHOOLS CROSS COUNTRY:
Tuesday 20 August 2019   (Postponement date Wednesday 21 August)
Venue:                Ohaeawai School
Start:                  10:00 am
Participants:   5 years old to 12+ years old children (Years 0 to 8)
Races to be run in age groups boys and girls separately.
Approximate distances:
5 & 6 yrs old – 1500m;
7 & 8 yrs old – 1800m 
9, 10, 11, 12+ yrs old – 2200m
Organisation:
No team events
Opportunity to walk the course prior to the races
Part of the course is over farmland
All runners should wear suitable 'No spiked' shoes
Each school provide at least one marshal with a mobile phone to be positioned on the course
Results will be emailed to schools.  You can also check with the time keepers during the day
Runners must be clearly identified giving: age on day, name, and school either by; marker pen on their arms or; a tag pinned onto their T-shirts.  (Children who have run the course, and are puffed are not very coherent!)
Parking:
No parking on Tennyson Street: as part of the cross country course is on this road.
Bus drivers: to park at Ohaeawai Rugby Club grounds. There is a gate on the far side of the field to Tennyson St where children can walk through to Ohaeawai School thus avoiding the main highway road traffic.
Spectators: Car park beside the Playcentre, in the old post office car park opposite the dairy/toilets and Ohaeawai Rugby Club grounds.  If car parks full, park on the roadside with consideration for local residents.
Race starting times are approximate only:
10:00 am   Welcome,  instructions, and walk the course
10:20 am   1500m course  – 5 & 6 years old  (All Staggered starts)
5 yrs old girls
5 yrs old boys
6 yrs old girls
6 yrs old boys
10:50 am      1800m course  – 7 &  8  years old (All Staggered starts)
7 yrs old girls
7 yrs old boys
8 yrs old girls
8 yrs old boys
11:20 am      2200m course  – 9 & 10 years old   (All Staggered starts)
9 yrs old girls
9 yrs old boys
10 yrs old girls
10 yrs old boys
12:00 pm      2200m course – 11 & 12 years old   (All Staggered starts)
11 yrs old girls
11 yrs old boys
12+ yrs old girls
12+ yrs old boys
Sausage sizzle, slices/cakes etc stall, drinks, cups of tea & coffee available at various prices.
Teacher in charge: David Prickett
School:  Kaikohe Christian School Participating in the following:             
Age         Event       Number of Runners
5 & 6                   
      Girls 5           7
      Boys 5           6
      Girls 6           3
      Boys 6           7
7 & 8                   
      Girls 7           2
      Boys 7           6
      Girls 8           6
      Boys 8           6
9 & 10                   
      Girls 9           5
      Boys 9           5
      Girls 10         7
      Boys 10         6
11 & 12+                   
      Girls 11        10
      Boys 11          2
      Girls 12+       9
      Boys 12+       4 
ONGOING WEEKLY EVENTS:
Tuesdays lunchtime                        Fundraising for Turangi Ski Trip – Shaws Wooden Building
Wednesdays                                     Yr 7 & 8 Technology @ Moerewa School
Wednesdays 3:30 -5 pm               

Yr 11 Students – Science & Maths Homework Rōpū 

Fridays lunchtime                           Fundraising for Turangi Ski Trip – Shaws Wooden Building
TUESDAY & FRIDAY 

FUNDRAISING 

LUNCHES – TURANGI SKI TRIP

 (27 JULY- 3 AUGUST):
Ongoing fundraising to fund expenses of the Snow Trip in July.  Notices to inform of the following week's Menu and Costs will be sent home every Friday.  Please drop off orders with the correct money to S6 Building i.e the Shaw's Wooden Building to Kevin Low or Sareya Norman.  At lunchtime, the children who have paid and ordered their meals, can pick them up at the S6 Kitchen. Please ensure you order and pay first thing in the mornings.
WEDNESDAYS YEAR 7 & 8 TECHNOLOGY – MOEREWA SCHOOL:
All year 7 & 8 students will be attending Manual Training in Moerewa every Wednesday at 9:30 – 2:15 pm for Terms 3 and 4. Starting Wednesday 25th July to Wednesday 12th December.
Cost: $40.00 for the cost of materials for the two terms, (the children keep or eat what they make).
Please ensure your child technology fees are paid in full. Technology is compulsory for all year 7 and 8 students.
WEDNESDAYS 3.30 pm – 5 pm YEAR 11 SCIENCE & MATHS HOMEWORK RŌPŪ: 
On Wednesdays 3:30 -5 pm, beginning Term 2 Week 1, Theresia van Wingerden ( L1 Science teacher) and Yvonne Vujcich (L1 Maths Teacher) will be helping Year 11 students who wish to have further assistance with Science or Maths Homework and learning 1-1.  Students and whanau who are wanting to attend or to find out more, please contact Yvonne Vujcich 0274915218.                       Haere mai whanau – you are really welcome to come along too. We would begin with some milo and nutritious snacks at 3:20 – 3:30 pm before we get into the mahi.
ONGOING SCHOOL BUSINESS:
LEARNERS LICENCE:
If your child is due or overdue to sitting their license please encourage them to do so.
"One who rides on the back of another does not realise how far the town is".
"It is only hard work that gets results"
SCHOOL ATTENDANCE:  
We are tracking attendance closely and rewarding classes with the highest percentage attendance of a three-week period.
A big thank you to all parents and caregivers in regards to attendance. The biggest challenge is to keep this consistency through winter. Let's do this!
A Reminder to Parents to phone the School Office every morning your child is absent from school, to advise the absence reason.
Please do not get offended if you receive a phone call or letter requesting reasons for student absence.
Failure to contact the school with the reason may result in your child being noted as 'Truant'
If children are late arriving at school, they MUST sign in at the Front Office.
If they leave the School Grounds, during school time, they MUST sign out at the Front Office.
"He waka eke noa"
"Everyone working together"
SCHOOL UNIFORM:   
All students are expected to be dressed correctly; have a P/E Uniform and wear the correct school shoes.
Ear jewellery (girls only)
If they don't have the right shoes or uniform on, they may be asked to go home.
Let's work together to keep the standards.
Uniforms (available for order) at School Office: 
School Black Velocity jackets (black & white logo) Seniors years 9 – 13 only.  Cost $65.00
(Second-Hand) Uniforms – Various items / sizes (selling cheap)
Lost Property:
Lost uniform items –  Look in the lost property bin, near the washing machine & dryer, located in the Shaw's Wooden House Building at Kaikohe Campus.
Please ensure you name all your children's items of clothing and stationery.
"Mena ko te hunga tika te rangatiratanga ka hari te Iwi"
"When the righteous are in authority the people rejoice"
SPORTS NOTICES:
SPORTS ACADEMY: 
The Sports Academy is postponed until Term 3
1 Corinthians 9-10
"Every athlete in training submits to strict discipline, in order to be crowned with a leaf that will not last; but we do it for one that will last forever"
NETBALL:  
We have 3 teams competing: Junior, Intermediate and Senior
"Whaea te iti kahurangi mehemea e puohu koe me he maunga teitei"
"Seek the heights but if you should fall let it be to a loftier mountain"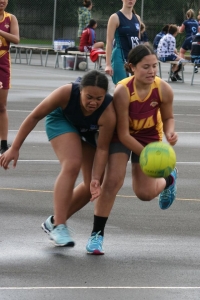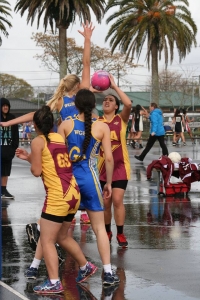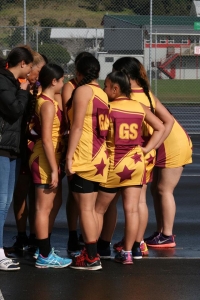 BASKETBALL:   
Tuesday Nights
Northland College
Facilitated by Ward Davis
We have 3 confirmed teams and are hoping for 5-6 in total.
If interested in participating or watching –  we open up Tuesdays at 7 pm.
ATHLETICS CLUB:  
Athletics Club will be run by Mr Prickett:
Mondays 5.30 pm to 6.30 pm
Lindtvardt Park
Ages 10+