THIS WEEK'S MEMORY VERSE:

Week 8
"Do not let your heart be troubled; believe in God, believe also in Me".  John 14:1
TERMS AND HOLIDAYS:
Term 4 2019 Ends
Friday    13 December 2019 (For students)   

Monday 16 December 2019 (For staff)
Term 1 2020 Starts    
Monday 03 February 2020  (For students)   

Thursday 30 January 2020 (For staff & Office)
Term 4 always zooms by so quickly with Prizegivings, saying our farewells to some students and the busy time as we near Christmas.  Putting in the last burst of energy to get over the finish line of 2019, let's remember above all else "Jesus is the reason for the season".
May we reflect upon His goodness, the many blessings we've received; the important lessons we've learned; Holy Spirit's strength and comfort that lifted us up and gave us all we needed to overcome, even in the face of great adversity.
Celebrate your victories, enjoy fellowship with the Lord and one another, making the most of every precious moment and connection. There's much to reflect upon and be grateful for.
May the Lord abundantly bless you all!
ACHIEVEMENTS:
CONGRATULATIONS TO EX-KCS STUDENT – FAITH ARABA:

Congratulations to past pupil 'Faith Araba' who was runner up to the Dux at Hawera High School.
She also received a scholarship from Otago University and will study Medicine next year.  Go Faith! – Mrs Vesey
UPCOMING EVENTS:
5   December                Christmas at Pioneer Village Kaikohe
10 December                Kaikohe Junior School Paihia Beach Day
12 December                Thursday 11 am Kaikohe Campus Junior Prizegiving Years 1 – 10
13 December                Friday 1 pm Waimate Campus Prizegiving Years 1 – 8
16 December – 31 January 2020 – Free Kids Only Holiday Surf Programmes
10 – 14 January 2020  Kids Camp Coopers Beach
4-6 March 2020           Junior School Camp
5 DECEMBER – THURSDAY – CHRISTMAS AT KAIKOHE PIONEER VILLAGE:
It is nearly that time of the year again – Santa will be coming to town and what better way to get into the Christmas spirit and being part of the pre-Christmas festivities, by participating in the annual Christmas in the Village event at the Kaikohe Pioneer Village on Thursday, 5th December 2019.
This year, the Kaikohe Business Association in association with the Pioneer Village are pleased to be hosting this event which will guarantee to be fun, full of laughs, family friendly with lots of fun activities, a lolly scramble and other free fun for the kids in a safe friendly environment. 
We would like to invite your school/early childhood centre to enter a Christmas float this year.  The theme is Christmas, so please come along and join in the parade with a Christmas float – it is a nice and easy one – BUT NO SANTAS – there is only one Santa and the Pioneer Village have him organised!
To register your interest in a float, please download and read the attached important documentation which outlines the Rules & Regulations all participating groups must comply with, along with a Participation Disclaimer which will need to be completed, signed and returned to us as soon as possible.   It is FREE to enter and we know you will have so much fun!
Please email admin@kaikohe.town if you have any queries.  We look forward to hearing from you soon, or contact Taunaha on 021 160 0168.
Ngā mihi  Taunaha Smith – Blah Blah Marketing & Events  taunaha@blahblahmarketing.co.nz
021 1600168
10 DECEMBER TUESDAY KAIKOHE CAMPUS – PRIMARY SCHOOL PAIHIA BEACH DAY: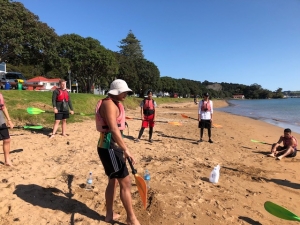 Our primary school are aiming to head to Paihia on Tuesday 10th December for our annual beach day. We have always been able to make this trip happen thanks to parents providing transport and so again we are asking for support.  It is compulsory for all adults that are driving to have a full driving license and for the vehicle to have a current warrant of fitness. It takes approximately 2 weeks for a check to be complete.
Please complete and return the bottom half of the letter being sent home, so that we can plan accordingly.
Nga mihi,  David Prickett Head of Primary
12 DECEMBER THURSDAY 11 am KAIKOHE CAMPUS JUNIOR PRIZEGIVING                        (YEARS 1 – 10):
 
Celebrating many achievements and showcasing our student's gifts and talents, as our Kaikohe Campus Kapahaka Group performs some items for you.
13 DECEMBER FRIDAY 1 pm WAIMATE CAMPUS PRIZEGIVING (YEARS 1 – 8):
 
Come along and join in as we celebrate the many achievements of our students at Waimate Campus.
16 DECEMBER – 31 JANUARY FREE SURF PROGRAMMES – TUTUKAKA COAST &                  TAUPO BAY:
Great news! We have funding to run our popular Free Kids Summer Holiday Surf Programme at Tutukaka & Taupo Bay over the summer school holidays. This is a great opportunity for kids to get off their digital devices and enjoy the beach. We'll coach kids how to become confident and safe at the beach through the fun of learning how to surf. The funding is for 11- 17 year olds, for those under age we charge $150 for the week. We also have a few dates left for our Surfing Education for schools in Term 4 & Term 1.  Simon & team
NZ Surf Academy  
p
  09 4343843  
m
 0277344877  
10 – 14 JANUARY 2020 KIDS CAMP COOPERS BEACH:
Coopers Beach Children's camps have been running for 50+ years and many many northland children have had rich experiences while at camp.  This year we have had a generous offer again of sponsored places through Breakaway Funding for boys & girls aged 11-13 years old.  We would love to see this funding reach into families who are usually unable to afford a camp fee and we ask that if you know of a child who would benefit from a few fun days at camp, then please pass our information on:
KIDS CAMP – Coopers Beach  Mad Science! 
10 – 14 January 2020
Girls & Boys aged 9-13 years old.
Cost:  9-10 year olds $90,  11-13 Limited spaces FREE thanks to Breakaway funding
Registrations are open to Register: www.cbcyc.co.nz/our-camps
4 – 6 MARCH 2020 – JUNIOR SCHOOL CAMP COOPERS BEACH:
ONGOING SCHOOL BUSINESS:
LICENCES:
If your child is due or overdue to sitting their license please encourage them to do so.
Congratulations to Keisha Benedito, Jenniffer Galvin, Maata Kingi, Psalm Cassidy and Julia Chase who passed their Learners Licence tests.
"One who rides on the back of another does not realise how far the town is".
"It is only hard work that gets results"
SCHOOL ATTENDANCE:  
We are tracking attendance closely and rewarding classes with the highest percentage attendance of a three-week period.
Thank you very much whanau attendance averages this term to date is 82.4%. This is an improvement of .7% over last term. I would also like to thank the diligence of Whaea Jacqueline and Whaea Julie our front office staff who are the connection between the school and home. Matua Te Rangi Allen.
"He waka eke noa"
"Everyone working together"
A Reminder to Parents to phone the School Office every morning your child is absent from school, to advise the absence reason.
Please do not get offended if you receive a phone call or letter requesting reasons for student absence.
Failure to contact the school with the reason may result in your child being noted as 'Truant'
If children are late arriving at school, they MUST sign in at the Front Office.

A reminder too that constant lateness is also viewed as a form of Truancy and is also being monitored.  It's not a good pattern for our children to get into.

If they leave the School Grounds, during school time, they MUST sign out at the Front Office.
"He waka eke noa"
"Everyone working together"
SCHOOL UNIFORM:   
Thank you very much to all parents, as students are finally conforming to the standards of uniform. Thank you very much for your help. 
If they don't have the right shoes or uniform on, they may be asked to go home.

All students are expected to be dressed correctly; have a P/E Uniform and wear the correct school shoes.
Ear jewellery (girls only)
Let's work together to keep the standards.
Uniforms (available for order) at School Office:
School Black Velocity jackets (black & white logo) Seniors years 9 – 13 only.  Cost $65.00.
(Second-Hand) Uniforms – Various items / sizes (selling cheap)
Lost Property:
Lost uniform items –  Look in the lost property bin, near the washing machine & dryer, located in the Shaw's Wooden House Building at Kaikohe Campus.
Please ensure you name all your children's items of clothing and stationery.
"Mena ko te hunga tika te rangatiratanga ka hari te Iwi"
"When the righteous are in authority the people rejoice"
BASKETBALL:
Tuesday Nights at Northland College 7 pm:
Facilitated by Ward Davis
There are 5 teams.
If interested in participating or watching come along.
KERIKERI CRICKET CLUB:
Cricket registrations are now open for kids who would like to play B grade cricket for the Kerikeri Cricket Club over the summer.  B grade covers all school children in Years 1-6 and is played at Kerikeri High School on Friday nights from 4.30 pm.  There is also one practice night per week.  The season starts the first week in November and runs through til the end of term 4.  It will recommence in February and run through until mid-March.
Children are divided roughly into Year 1-2, Year 3-4 and Year 5-6 depending on experience.  The youngest kids use a softball and are introduced to basics around batting and bowling.  The middle group start the season with a softball and move to a hardball as their skills progress and the oldest group play with a hardball (there is flexibility to move groups depending on how the kids go).
Please contact Sarah Jackson on 0277057810 or toddandsarah74@gmail.com for more information.  To register your child, please click on this link https://registrations.crichq.com/register/39440
When registering you will need to decide which group your child will play and whether you would like to purchase a KKCC cap for them (these are optional).  Please feel free to contact Sarah if you need further clarification before you register.
Kind regards, Sarah Jackson
HEALTH & WELLBEING:
PARENT HELP:
Parent Help is a non-profit organisation that supports parents in New Zealand by operating a free parenting helpline for parents and caregivers. The helpline provides personalised, practical support and strategies to parents and caregivers on a diverse range of parenting issues and challenges.
Our aim is to ensure that parents in New Zealand feel fully supported to do the best parenting job they can and to know that they can call on us whenever they need that extra bit of parenting support.
SPORT NORTHLAND:
NORTHLAND DISTRICT HEALTH BOARD: