THIS WEEK'S MEMORY VERSE:

Week 8
"Whatever you do, do well". Ecclesiastes 9:10 
LOCK DOWN MEMORY VERSE:
Psalm 91 is the perfect promise to declare daily.  In our household we're declaring this every morning and evening. …Meditating on it day and night, as in (Joshua 1:8)
As we are now in Lock Down let's look to our Heavenly Father, who holds the whole earth in His Hands. What the enemy meant for evil God will turn around for good. May the prayers of His people arise!
With many media messages bombarding us, let's not be overcome by 'Fear' but rise up in 'Faith'.
Let's tune into what God is saying to us.
Let's take the opportunity to Pray, Praise and Worship Him, that He may come and dwell richly with us in this time.
Let's pray:
the virus be eradicated swiftly
for the swift and total recovery for all affected
all will cope well during this time of isolation
a swift return to normality, in all facets of life, after it is over
Time for an atmosphere shift in our homes, as we focus our attention firmly upon 'Jesus' who already overcame all and won the Victory on our behalf.
Time for sweet fellowship with God and with one another.
From my whanau to yours:
"The Lord bless you and keep you.  The Lord make His Face shine upon you and be gracious unto you.    The Lord lift up His Countenance upon you and give you Peace! (Shalom) Numbers 6:22-27
Abundant Blessings, Jacqueline Te Huia
TERMS AND HOLIDAYS:
Term 1 2020:
Term 1      ENDS:   Wednesday 25 March 2020

Term 2   STARTS:   Wednesday 15  April  2020 

 (Distance learning from home)
NOTICES:
CORONAVIRUS UPDATE!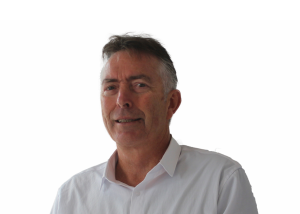 Please keep updated by regularly checking our School Website Homepage:
Click on the Tabs: 
Co Vid 19 Latest School Updates

Co Vid 19 Home Learning Information

Borrow a School Chrome Book

Any other Tabs that come up along with them
Coronavirus, Hygiene and Self Isolation
Information about Coronavirus – Covid 19 is being updated for us on a regular basis. 

It is important to do your best to follow the recommended hygiene and well being guidance.
Simple Preventative Steps: plan outlined by the Ministry of Health and shared with our students:
Wash your hands often (soap and water / 20 seconds / dry thoroughly)
Avoid touching eyes, nose and mouth
Avoid sharing anything that has come into contact with saliva (drink bottles etc)
Stay home!
Cover your cough or sneeze with a tissue or into the crook of your arm.
Students are able to maintain contact with their teachers, classwork and assignment / assessment work via Google Classroom.
If you want to know more about COVID-19 please make sure that any reading you are doing is from a reliable source.  The Ministry of Health is the best source of information for New Zealand and they update this information regularly –
https://www.health.govt.nz/our-work/diseases-and-conditions/covid-19-novel-coronavirus
The COVID-19 symptoms are:
Fever
Coughing
Difficulty breathing
If anyone you know has these symptoms and has been to a country or area of concern: 
Phone Healthline (for free)  0800 358 5453 or their doctor immediately.
Nga mihi mahana, David Rogers (Principal)
ACHIEVEMENTS:
QRC TRADES ACADEMY 2020 CLASS:
This year we are excited to have accessed this great hospitality and tourism course for five of our year 12 students, Keisha Benedito, Puti Puru-Clarke, Maata Kingi, Julia Chase and Sativa Rogers.
The feedback I receive each week from their tutor Jo Madden is always very positive.
Congratulations girls for working so hard.
We are proud you have stepped out in faith this year and we are sure this course will open many employment career doors for you.
I am sure the school whanau will agree they look beautiful wearing their personal QRC t-shirts!    We wish you the best success in your learning.
Blessings to you all and stay safe!