Autumn
THIS WEEK'S MEMORY VERSE:

Week 5
"I will give thanks to you O Lord, among the peoples.  I will sing praises to you among the nations."   (Psalms 108:3)
TERMS AND HOLIDAYS:
Term 1 2020:
Term 1      ENDS:   Wednesday 25 March 2020

Term 2   STARTS:   Wednesday 15  April  2020 

 (Distance learning from home)
NOTICES:
WELCOME TO: 
ALERT LEVEL 2
With Alert Level 2, upon us, there maybe an air of expectancy,  a twinge of anxiety for some and a bit of        "Are we there yet?" echoing in hearts.
Government, Ministry of Education and our staff have certainly been busy preparing for a smooth transition through the Levels for all our School Community.
We're so proud of the effort and achievement of not only the students but parents and staff also.  Well done, you all deserve a great pat on the back! You've stepped up in a challenging season, embraced new learning and technologies.  In fact a giant step forward for mankind really.  Some of us, like myself who have been a little 'technologically challenged' have dived into unknown waters and gained a whole new skill set. We're even 'zooming' here there and everywhere now.
Feedback coming in from the Student's Survey is very positive and insightful.
For those who have faced loss during this time, our prayers and hearts go out to you and your whanau. May Holy Spirit draw close with His Love, Comfort and Strength.                                                    Arohanui (All our love) ♥
As promised previously, we'll be presenting a smorgasbord of highlights and work our students have submitted, as well as keeping you informed of the latest updates, so relax with a cuppa and enjoy!
A reminder to check out our 'Tabs on our Home Page' for further updates and instructions.
Click on the Tabs: 
Co Vid 19 Latest School Updates

Co Vid 19 Home Learning Information

Borrow a School Chrome Book

Register for students to return to school

Parent / Whanau feedback for distance learning

Any other Tabs that come up along with them
ALERT LEVEL 2

– MONDAY 18 MAY – RETURN TO SCHOOL: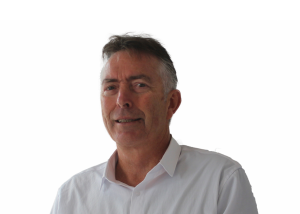 Tena koutou whanau ma. Greetings to everyone
As you will be aware by now, students are able to return to school as from Monday 18th May 2020.
I am sure many of you are looking forward to this step towards 'normal' life and routine.  Some of you however may have some concerns about what to expect when students come back into school so this is in part, put together to give you some essential information.
Please check our website and newsletters regularly for more  detailed information as it comes available.
Firstly: School is open from Monday 18th and we are looking forward to receiving our students back.
Students and teachers have worked really hard to make sure the learning programmes have been able to continue during lock down but now we will be moving back on-site so it is important for us all to have a strong sense of how this will be managed safely.
The two main strategies to keep everyone safe in school are:
                                     'strong hygiene practices'  and 'personal distancing'
In fact because we are doing as much as we can to keep ourselves safe, we are going to be really fussy about:
hand washing with soap
how we cough
sneeze safely
keeping our distance from one another
Check out this video 😊 https://www.youtube.com/watch?v=yZvtoVrykb8&feature=youtu.be
Register:
We are required to keep a register of people coming onto our school sites.
Parents please drop your children outside the School Gates.  The School Gates will be locked to traffic and notices on the gates will give instructions.
If you come onto the School Site beyond the gates, we respectfully ask that every person coming into the school reports to the admin staff to have their name recorded (both Kaikohe and Waimate campuses please)
For visitors we don't know, we will also have to record their contact details i.e. phone, address and email information. This is to enable the health services to 'contact trace' if they need to.
We need to hear from every whanau regarding your children's return to school in order for us to prepare to receive our students onto the school sites:
Please contact us as soon as possible so we are able to have clarity for our attendance registers.
You can make contact in any way that works for you:  phone, email, text, message to your children's teacher
Finally: as Jude writes in:
Jude 1:24-25
24 Now to him who is able to keep you from stumbling and to present you blameless before the presence of his glory with great joy, 25to the only God, our Saviour, through Jesus Christ our Lord, be glory, majesty, dominion, and authority, before all time and now and forever. Amen."
If you have questions about any of these matters please feel free to contact me.
Nga mihi mahana – Blessings to all
David Rogers
Principal
IMPORTANT MESSAGE / HELPFUL LINKS:
IMPORTANT – SECONDARY STUDENTS:

Parents and caregivers, please would you ensure that your son or daughter is checking their emails regularly everyday as this is the main way teachers are communicating to them about when zoom class lessons are taking place, or giving feedback / help to questions they have answered.
We have noticed that some students have not been responding to teachers emails and missing class meetings and announcements.
As a result they are falling behind now in their learning, and they will have to work harder on return to school to get back on track with meeting assessments schedules.
We need your help with this. Let's work together so your rangatahi can still do well and keep up.
If you have any concerns at all please let me or the Principal know as soon as possible.
Kia ora! Yvonne Vujcich
SCHOOL WEBSITE SHOWCASING STUDENTS WORK:
Please take a moment to also look on the School Website under your child's 'Campus' and 'Year Level' to find e.g. Poems, Art, Stories etc students have completed that will be showcased there at various times.
LEVEL 3 HIGHLIGHTS / PICTURES:
LEARNING NEW SKILLS:
Bayly Hayhurst learnt how to knit during the lock down and he knitted himself a scarf!  So clever.
HEDGEHOG FUN!
Asher Smith read a book called Hedgehog Fun and decided to make his own hedgehog!
Well done Asher!
READING AND DRAWING!
Paige Alley has been reading about Noah and how he walked with God.
She drew a beautiful picture afterwards.
WAIMATE NORTH STUDENTS – HOBBY DAY FUN!
Hobby day was lots of fun for the students in Room 1
  
WAIMATE NORTH STUDENTS – SCIENCE FUN!
Walking Water Science Experiment  
Today my sister and I did a science experiment. It was really fun and I am going to tell you how to do it:
Get 5 clear glasses.
Fill glasses 1, 3 and 5.
Get two paper towels and cut them in half with scissors.
Pour blue food colouring into glass 1, yellow food colouring in glass 3 and red food colouring in glass 5.
Now put one end of the paper towel in the empty cup and the other end in the cup with red food coloring.  Do the same thing with the other paper towel.  Put one end in the yellow food colouring and the other end in the empty cup. Do the same thing with the cup of  blue food colouring.
Now all you have to do is wait.
I had no idea what this experiment was about.  I guessed that the food colouring and the water was going to climb onto one paper towel, then another, then the last but I was wrong.  Whats going to happen is a secret.
It's been five hours and I can see that the yellow and the blue have mixed into the empty glass between them and turned green. The red and the yellow have mixed in the empty glass between them and have turned into a kind of orange.
Mum tells me that this climbing action is called capillary action. It is when the water goes in between the paper towel's  fibres into the empty glasses.
This was a cool experiment because there are lots of different colours.
By Bayly Hayhurst
Here is another photo of the Alley family (Chloe, Nadia, Paige & Libby) who also did this experiment.
WAIMATE NORTH – STUDENTS POEMS:
Robyn Burgess's Class wrote thank you poems to the Essential Workers:
To all the Nurses and Doctors 
I should start by saying thank you
Thank you
For all the hard work and effort you put 
Into helping people ,but that is not the half of
It. You spend all your time away from your families 
And children and when you are finished your shift
You're not even allowed to go home and see them.
Thanking you all from my house in Northland, Kerikeri
Take care. 
From Monique Topia
Dear Owners of the Funeral Churches
Breaking bubbles – against the new law!
But this cold, dark, evil winter there seems to have no thaw!
So you risked your very own life
To make a giant coffin for Wilbur Blythe –
And all the others, till you were too tired to even wiggle your knuckles
It was just as risky as driving around in a car with no buckles!
"Too many deaths! You're sure to get the virus!"
Yelled next door neighbour, Ridge Linus
But you ignored, that helpless talk –
And skipped to the church on the sidewalk
But Ridge was right!
About the fierce virus bite!
More deaths! More deaths! Fourteen in a row!
You'd better get moving! Before we have a bigger blow!
These new funerals ya know
Are very upset ya know
With beautiful decorations including one gorgeous orange bow!
So thank you dear friend, although the death toll of New Zealand is low,
You still did your job well ya know.
Indea Ralph
SUBMIT YOUR HIGHLIGHT STORIES / PICTURES:
We'd love to receive some photos and a couple of short paragraphs, to put into our School Newsletter of our students studying from home and what that looks like for your whanau.
Last Week:
Kaikohe Campus students shared their stories.
Waimate Campus students shared some of their hobby day highlights and submitted some of their poems.
Feel free to submit:
highlights you found while studying from home (e.g. 1 – 2 paragraphs).
a few pictures to accompany it (3 maximum)
Selected pictures / positive highlights will be showcased over the following weeks.
Please email your pictures and your positive highlights to:
jacquelinet@kcs.school.nz
HEALTH AND WELLBEING
SPORT NORTHLAND:
To keep the minds busy and active while patiently waiting for school to start back next week. Today's activity provides a variety of ideas to bring out the creativity and imagination in us all. My sons favorite "chalk it up" take a look and see what we got up to https://www.facebook.com/sportnorthland/videos/235189794476591/.
This week is also a great time to be thinking of lunchboxes! In preparation for school our kai recipe today is a healthy home baking idea "Mini Muffins". Home baking is a good opportunity to talk about healthy food, learn and practice cooking, math and fine-motor skills. Not only is it fun, it teaches our tamariki responsibility and independence! And a bonus it equals less packaging! a bonus for the school environment.
Hope you enjoy! Stay safe and I'll see you back here same time and place for more next week!
Ngā mihi
Shawni Paniona  (Energize Lead Whangarei Sport Northland)   027 272 7522 Mobile
www.sportnorthland.co.nz | www.runwalkseries.co.nz
CORONA VIRUS – GENERAL INFORMATION:
Coronavirus, Hygiene and Self Isolation
Information about Coronavirus – Covid 19 is being updated for us on a regular basis. 

It is important to do your best to follow the recommended hygiene and well being guidance.
Simple Preventative Steps: plan outlined by the Ministry of Health and shared with our students:
Wash your hands often (soap and water / 20 seconds / dry thoroughly)
Avoid touching eyes, nose and mouth
Avoid sharing anything that has come into contact with saliva (drink bottles etc)
Stay home!
Cover your cough or sneeze with a tissue or into the crook of your arm.
Students are able to maintain contact with their teachers, classwork and assignment / assessment work via Google Classroom.
If you want to know more about COVID-19 please make sure that any reading you are doing is from a reliable source.  The Ministry of Health is the best source of information for New Zealand and they update this information regularly –
https://www.health.govt.nz/our-work/diseases-and-conditions/covid-19-novel-coronavirus
The COVID-19 symptoms are:
Fever
Coughing
Difficulty breathing
If anyone you know has these symptoms and has been to a country or area of concern or have been in contact with someone who has: 
Phone Health Line (for free)  0800 358 5453 or their doctor immediately.
Nga mihi mahana, David Rogers (Principal)
Blessings to you all and stay safe!