Autumn
THIS WEEK'S MEMORY VERSE:

Week 6
"Let the words of my mouth and the meditation of my heart be acceptable in they sight, O Lord, my strength and my redeemer."   (Psalm 19:14)

TERMS AND HOLIDAYS:
2020 Term 2:
STARTS:   Wednesday 15 April 2020
ENDS:       Friday 3 July 2020
NOTICES:
WELCOME TO: 
ALERT LEVEL 2
Yeah School's back!   It's so awesome seeing students returning and settling back into classes.
Again all eyes will be upon the nightly news for the latest updates as we wait, with anticipation, to see the numbers of Covid 19 completely eradicated and remain at zero so our Nation can return to greater freedom and a less restrictive way of living.
You've all done well!  We will be following up with the small number of students who are still at home, for now, to ensure a swift, safe and smooth transition back into the School Learning Environment at our School Sites.
A reminder to check out our 'Tabs on our Home Page' for further updates and instructions.
Click on the Tabs: 
Co Vid 19 Latest School Updates

Co Vid 19 Home Learning Information

Borrow a School Chrome Book

Register for students to return to school

Parent / Whanau feedback for distance learning

Any other Tabs that come up along with them
ALERT LEVEL 2

– MONDAY 18 MAY – RETURN TO SCHOOL: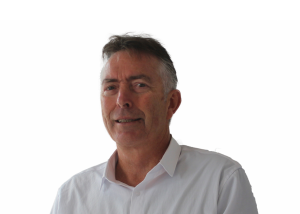 Tena koutou whanau ma. Greetings to everyone
It seems like a long time ago that we had 'normal' school, and at last, we have been able to get back into school with some sense of normalcy. As you will be aware by now, students returned to School on Monday 18th May 2020.
Some of you have embraced this step towards 'normal' life and routine and we are pleased to see students back at school.  Many of you however may still have some concerns about what to expect now students can come back at school and have decided to keep students at home so this is in part, put together to give you some essential information so we may have a full return to school as soon as we can.
Please check our website and newsletters regularly for more detailed information as it comes available.
Firstly:
Students and teachers have worked really hard to make sure the learning programmes have been able to continue during lock down. Now that we are back on-site to continue our learning programmes here, we would like to give you confidence that we have a strong sense of how to manage well-being, and that we have robust systems in place to keep everyone safe.
The two main strategies to keep everyone safe in school are:
                                                   'strong hygiene practices' and 'personal distancing'
In fact because we are doing as much as we can to keep ourselves safe, we are being really fussy about:
hand washing with soap
how we cough
sneeze safely
keeping our distance from one another
Check out this video 😊 https://www.youtube.com/watch?v=yZvtoVrykb8&feature=youtu.be
REGISTER: We are required to keep a register of people coming onto our school sites for 'contact tracing'.
The School Gates will be locked to traffic and notices on the gates will give instructions.
Parents please drop off and pick up your children outside the School Gates.
If arriving early, please be patient and wait for your child/children, outside the School Gates.  After the final school bell, the children will meet you at the School Gate.  Otherwise this causes a lot of interruption to Staff and classes, having staff locate and remove your child early, at a busy time of the day for staff and when teachers are giving final instructions on homework etc. If there's a specific reason you're needing to remove your child early, prior arrangements with Office Staff will be required.
Any person coming onto the School Site beyond the gates, will be required to report to the Admin Staff in the School Office, to have their name and contact details recorded (both Kaikohe and Waimate Campuses please).
For visitors we don't know: contact details i.e. phone, address and email information must be recorded to enable health services 'contact tracing' where needed.
We need to hear from every whanau regarding your children's return to school in order for us to prepare to receive students onto the school sites:
Please contact us as soon as possible so we are able to have clarity for our attendance registers.
You can make contact in any way that works for you> phone, email, text, message to your children's teacher
A REMINDER:
While the numbers of new cases continue to remain low, we are still responding to the COVID-19 outbreak and need to remain vigilant. Our response is also reliant on everyone in New Zealand doing their part to prevent spread.
This includes staying away from school if unwell and if showing COVID-like symptoms being assessed by a GP or Healthline to determine if testing is recommended. The symptoms for COVID-19 have expanded as more has become known about the virus.  Symptoms noted on the Ministry of Health website are:
a cough
a high temperature (at least 38˚C)
shortness of breath
a sore throat
sneezing and runny nose
temporary loss of smell.
Finally: as Jude writes in:
Jude 1:24-25
24 Now to him who is able to keep you from stumbling and to present you blameless before the presence of his glory with great joy, 25to the only God, our Saviour, through Jesus Christ our Lord, be glory, majesty, dominion, and authority, before all time and now and forever. Amen."
If you have questions about any of these matters please feel free to contact me.
Nga mihi mahana – Blessings to all
David Rogers
Principal
IMPORTANT MESSAGE / HELPFUL LINKS:
IMPORTANT – SECONDARY STUDENTS:

Parents and caregivers, please would you ensure that your son or daughter is checking their emails regularly everyday as this is the main way teachers are communicating to them about when zoom class lessons are taking place, or giving feedback / help to questions they have answered.
We have noticed that some students have not been responding to teachers emails and missing class meetings and announcements.
As a result they are falling behind now in their learning, and they will have to work harder to get back on track with meeting assessments schedules.
We need your help with this. Let's work together so your rangatahi can still do well and keep up.
If you have any concerns at all please let me or the Principal know as soon as possible.
Kia ora! Yvonne Vujcich
SCHOOL WEBSITE SHOWCASING STUDENTS WORK:
Please take a moment to also look on the School Website under your child's 'Campus' and 'Year Level' to find e.g. Poems, Art, Stories etc students have completed that will be showcased there at various times.
HIGHLIGHTS / PICTURES:
KAIKOHE CAMPUS PROJECT – ELISE COOK:
At home because of Lock down, we have been seeing our teacher Mrs Rogers on Zoom and also talking to her through DOJO profile.
I have been so excited about learning about he Earths Core and Rock cycles.  Geology is fun!
For the last week of Home School for me, Mrs Rogers said to write down the stages of the 'Rock Cycle.'
I thought it would be good to do a flip chart instead, so I can teach others at School about the stages the Earth goes through to make different Rocks.
We talked at home about how God designed everything to work this way. God is so Good!
HEALTH AND WELLBEING
SPORT NORTHLAND:
Alert Level 2!  I hope it has been treating you well?
Today's Energize activity is "Keep your Balance" This could be done sitting,  standing, moving or standing still, with eyes open or closed, indoors or outdoors! You could even challenge your students to come up with their own fun and creative ways to balance.
As for this week's nutrition nugget let's talk "Snacks"!!! Snacks are an important part of our day as they give us the energy to keep going between meals. They are mini meals and should come from the four food groups. See attached a variety of GLOW, GO & GROW snacks, perfect for those school lunchboxes!
Hope you enjoy! Stay safe and I'll see you back here same time and place for more next week!
Ngā mihi
Shawni Paniona  (Energize Lead Whangarei Sport Northland)   027 272 7522 Mobile
www.sportnorthland.co.nz | www.runwalkseries.co.nz
Blessings to you all and stay safe!