Winter
THIS WEEK'S MEMORY VERSE:

Week 8
O Lord, you are our Father. We are the clay, and you are our potter. We all are the work of your hands. (Isaiah 64.8)
2020 Term 2:
STARTS:   Wednesday 15 April 2020
ENDS:       Friday 3 July 2020
NOTICES:
ALERT LEVEL 2
Most of our students have now returned to school and are doing well.  Students have settled back into the school environment and are getting on with their school work, so we look forward to all students returning back on site to re-engage with all their learning so they don't fall behind.
Please be patient and gracious as we remain vigilant in maintaining the Level 2 protocols, for the safety of all
Please remain patient in dropping off and picking up your children 'outside the school gates.'  Prior arrangements can be organised, well in advance, with Office staff for 'special circumstances'. For any special arrangements or concerns please contact the Office on 09 4011 873
School Attendance Reminder: Please phone Office by 9 am to advise if your child will be absent
A reminder to check out our 'Tabs on our Home Page' for further updates and instructions
Click on the Tabs: 
Co Vid 19 Latest School Updates

Co Vid 19 Home Learning Information

Borrow a School Chrome Book

Register for students to return to school

Parent / Whanau feedback for distance learning

Any other Tabs that come up along with them
I know we can't wait till life returns to a 'sense of normality', but whanau, let's remain committed so that can occur sooner for us all.
Sir James Henare's 'Whakatauki' encourages us to perservere:
"Kua tawhiti kē to haerenga mai, kia kore e haere tonu. He nui rawa o mahi, kia kore e mahi tonu."
"You have come too far not to go further, you have done too much not to do more"
 – Ta Himi Henare  ( Sir James Henare ) Ngati Hine elder 
ALERT LEVEL 2

  KEEPING SAFE AT SCHOOL: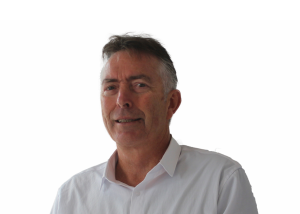 Kia ora whanau
It is great to see almost all students back at school now and we appreciate your trust in us to keep everyone safe. It is important for us to remember that we are still at Alert Level 2 so I have reprinted our processes here to help give you confidence that we have strong systems to keep everyone safe.
A reminder too for whanau who still have chrome books and /or chargers at home, to send them back asap.
The key controls for school are:
If people are sick, they should stay home (phone Healthline or their GP and get tested if they have flu-like symptoms)
Stringent self-isolation of those who display relevant symptoms of COVID-19, test positive for COVID-19, have been in close contact with someone who tests positive for COVID-19, or have been overseas in the  last 14 days (Refer to Ministry of Health information for self-isolation)
maintain physical distancing – we monitor this closely
enable good hygiene practices
keep track of people that enter your school
How we do that at our School:
Parents are asked to keep any sick children at home. If a sick child comes to school, they will be immediately isolated in the sick bay and parents will be phoned to collect them.
Children, young people and staff should be far enough away from each other so that they are not breathing on or touching each other, coupled with good hygiene practices and regular cleaning of commonly touched surfaces.
Where practicable a 1 metre distance should be used as a guide, particularly between adults. (Any people other than our own staff and students coming onsite must sign in at the School Office, receive permission to enter the site,  wear a visitors badge and maintain a 2 metre distance from all people)
Hand sanitiser at entry to class rooms and in shared spaces.  Soap, water and the ability to dry hands must be provided in bathrooms.
Where practicable ensure that children and young people regularly wash and dry hands, cough and sneeze into their elbow, and try to avoid touching their face.
Physical education classes and break time activities can include access to sports equipment including playgrounds but hygiene practice should be observed after playing with equipment.
Disinfect and clean all surfaces throughout the day.
'Contact tracing registers' are to be in place to identify which children and adults are on site, in each teaching space, including recording if there is a different composition of children and adults during the day. This includes recording visitors who enter onsite beyond the school gates, including parents.
Now that we are back on-site to continue our learning programmes here, we would like to give you confidence that we have a strong sense of how to manage well-being, and that we have robust systems in place to keep everyone safe.
The two main strategies to keep everyone safe in school are:
                                                   'strong hygiene practices' and 'personal distancing'
As we are doing as much as we can to keep ourselves safe, we are being really fussy about:
hand washing with soap
how we cough
sneeze safely
keeping our distance from one another
Check out this video 😊 https://www.youtube.com/watch?v=yZvtoVrykb8&feature=youtu.be
IMPORTANT LEVEL 2 PROTOCOLS:
The School Gates will remain locked to traffic and notices on the gates give you all the instructions.
Parents please drop off and pick up your children 'outside the School Gates'.
If arriving early, please be patient and wait for students, 'outside the School Gates'.  After the final school bell, students will meet you at the School Gate, otherwise having Office staff retrieve children early, causes a lot of undue interruption and our Staff need to be available, at the Office, to ensure the protocols are being adhered to by all.  If there's a 'special circumstance' requiring your child leave early, prior arrangement giving Office Staff plenty of notice, will be required. Please phone Office Staff: 09 4011 873
REGISTER:We are required to keep a register of people coming onto our school sites for 'contact tracing'.
Any person coming onto the School Site beyond the gates, will be required to report to the Admin Staff in the School Office, to have their name and contact details recorded to enable health services 'contact tracing' where needed (both Kaikohe and Waimate Campuses please)
Any person other than our own staff and students needing to further come onto the Campus, for 'school business' or 'special circumstances' must sign in at the School Office, receive permission from Office Staff to enter the site,  wear a visitors badge and maintain a 2 metre distance from all people.
We need to hear from every whanau regarding your children's return to school and any reason for absences:
Should student/s be unable to attend school, please contact the School Office by 9 am in the mornings, to advise the absence reason so we are able to update our attendance records, accordingly.
You can make contact in any way that works for you> phone, email, text, message to your children's teacher
While the numbers of new cases continue to remain low, we are still responding to the COVID-19 outbreak and need to remain vigilant. Our response is also reliant on everyone in New Zealand doing their part to prevent spread.
This includes staying away from school if unwell and if showing COVID-like symptoms being assessed by a GP or Healthline to determine if testing is recommended. The symptoms for COVID-19 have expanded as more has become known about the virus
Symptoms noted on the Ministry of Health website are:
a cough
a high temperature (at least 38˚C)
shortness of breath
a sore throat
sneezing and runny nose
temporary loss of smell.
Finally: as Jude writes in:
Jude 1:24-25
24 Now to him who is able to keep you from stumbling and to present you blameless before the presence of his glory with great joy, 25to the only God, our Saviour, through Jesus Christ our Lord, be glory, majesty, dominion, and authority, before all time and now and forever. Amen."
If you have questions about any of these matters please feel free to contact me.
Nga mihi mahana – Blessings to all
David Rogers
Principal
MINISTRY OF EDUCATION – WEEKLY ATTENDANCE COLLECTION FOR COVID-19 PERIOD:
We will be sending student attendance data to the Ministry weekly, from 29 May.
The purpose is to:
report to the National Crisis Monitoring Centre and government on levels of attendance during the COVID-19 period
inform and support Ministry planning for students and schools returning to normal operation
evaluate and report on the effectiveness of initiatives implemented by the Ministry to respond and manage its response to COVID-19.
NO THROAT SWABBING IN SCHOOLS UNTIL FURTHER NOTICE!!
We hope everyone has been keeping well through these challenging times and having to re-adjust our lives on this side of COVID during Alert Level 2.  
On a positive note it is really exciting to see that schools have now re-opened for our tamariki to start engaging in their education in a one on one environment.  F

or our Rheumatic Fever Team we have been advised under the guidance of Northland DHB to refrain from swabbing in schools until further notice.  Our laboratories are currently at capacity with COVID.  

However in the mean time it is advised that if any tamariki present with a sore throat,  whanau are to seek further treatment by their GP, and should remain at home until they are well.  If tamariki are consented to iMOKO they are providing an empirical service and can be contacted on their FREE PHONE: 0508 44 66 56 or via EMAIL: support@imoko.com 
Please rest assure that both Karmelia & I are still here to support our schools and whanau in regards to Strep Throat although we will not be present on school grounds during this time.   I have attached a flyer of the service iMOKO is providing so you are able to upload on your School Website and enter in your Newsletters for their reference.  We can still provide medication deliveries if whanau are unable to collect from Orrs Pharmacy, and will dress in full PPE gear.  I have also attached a consent form for our tamariki who are not consented to the RF Programme.
Please feel free to contact us on our number provided below or via our email if we can be of further assistance.
Hope to see you all in the near future, take care everyone. 
Mauri Ora
Meri & Karmelia  Rheumatic Fever Team  Te Hau Ora O Ngāpuhi
A: 
10 Marino Court, 
PO Box 733, Kaikohe 0405
EVENTS:
29 MAY QRC TRADES ACADEMY YR 12 STUDENTS ATTEND COURSE:
QRC Trades Academy Year 12 Students will still be attending their course on Friday 29 May.
Students will be met at school at 8:30 am by the pick up van. Yvonne Vujcich will be onsite to ensure everyone is safely on their way.
Buses:
Kerikeri and Opononi buses will not be running to and from school on the 29th May as the rest of the Kaikohe Christian School is on mid term break.
The other buses will be running as normal as other schools are open in the area.
6 JUNE 7 pm – 9 pm VOTE 4 LIFE MOVIE KAIKOHE CAMPUS HALL:
16 NOVEMBER TO 9 DECEMBER NCEA EXAMS BEGIN:
The Ministry of Education have changed the start of the external examinations for NCEA to a later date. NCEA exams will now begin on Monday 16 November – Wednesday 9 December. This is to help relieve some of the learning time pressure students and teachers have experienced due to home learning during the COVID19 Lockdown period.
We want to thank whanau who worked hard during the lockdown period by getting involved with the learning needs of their rangatahi. We all are working hard at school to ensure the best outcome for our rangatahi. Please continue to keep engaged with the learning of your children, as research shows that strong whanau, student and school connections make the world of difference to future learning outcomes. This year has challenges before all of us, but we are aiming to build on what we have learnt together, to plan the pathway ahead. Whanau support and input is vital and very much appreciated.
Please also complete the whanau survey, as this will help gather your voice too as we reflect on what has been learnt in a much broader sense over the past 2 months.
You can see the revised 2020 Examination Timetable and the Whanau Survey on our school website www.kcs.school.nz
Please contact Yvonne Vujcich  if you have any NCEA queries.
HEALTH AND WELLBEING:
SPORT NORTHLAND:
The activity today is "Aerobics" a great option that doesn't require equipment other than some form of music! Great for indoors in your own space or get outside and grove with the breeze and sun (well when its out anyways!).
Our nutrition nugget today is "Running Late? (A little like my email this morning, my apologies!) it highlights a few healthy options you could grab for a quick nutritious breakfast while running short of time!
Hope you enjoy! Stay safe and I'll see you back here same time and place for more next week!
Ngā mihi
Shawni Paniona  (Energize Lead Whangarei Sport Northland)   027 272 7522 Mobile
www.sportnorthland.co.nz | www.runwalkseries.co.nz
COMMUNITY NOTICES / ADVERTISEMENTS
KAIKOHE CLEANER AVAILABLE:
Blessings to you all and stay safe!