Winter
THIS WEEK'S MEMORY VERSE:

Week 11
"I have come that they may have life and that they might have it more abundantly"
(John 10: 10)
2020 Term 2:
STARTS:   Wednesday 15 April 2020
ENDS:       Friday 3 July 2020
NOTICES:
ALERT LEVEL 1
     
Winter is certainly here!
Post Lock Down, with an economy slowly trying to find its feet again and with holidays coming up in July, now maybe a perfect opportunity for some to plan a 'Winter Get Away' for the School Holidays.
It doesn't have be extravagant and there's certainly much to experience locally or further afield within New Zealand. Even a visit to a Café.  It all helps to pump life back into many businesses and sectors that were hit financially by the Lock down.
For some trying to recover financially too, or others worked off their feet over the lock down period, it may be a perfect time to rest, relax, snuggled up at home.
Either way, may this Winter season be a time of deep reflection, a time to set new goals for the upcoming Spring season of our lives.
ALERT LEVEL 1

  KEEPING SAFE AT SCHOOL: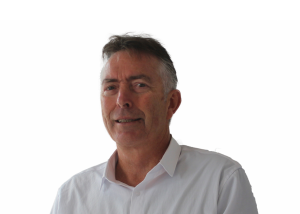 Tena koutou whanau ma – warm greetings to everyone.
Nearly there! What a fantastic effort from our whanau and community to get alongside the kaupapa and get us back to (nearly) normal.
I'm including the advisory I have received from the Secretary of Education  that helps us understand what Level 1 looks like at school. As you can see there really are no more restrictions, but we have learned some important lessons that we can keep hold of to keep us safe from the usual winter bugs that we come into contact with, especially cold and flu bugs. This means we still want to make sure our environments are clean and hygienic and that our personal hygiene, such as hand washing is of a high standard too.
Alert Level 1
The key changes for schools:
Physical distancing is not a requirement but where possible or practicable is encouraged when you are around people you don't know.
There are no specific public health requirements.
There are no restrictions on personal movement so all students, children and staff continue to be safe to go to school / early learning, and 'all students must attend school'
You are no longer required to keep a contact tracing register but will continue with the usual practice of having a visitor and an attendance register (and will need to work with local health authorities to identify close contacts, should there be a case connected with the school).
There are no restrictions on numbers at gatherings or on physical activities including cultural and sporting activities, practices and events.
There are key public health measures – Golden Rules – for everyone in New Zealand to follow. For schools and early learning services this means:
If students are sick, they should stay home. Take them to the GP if they have cold or flu like symptoms

– the GP will advise whether Covid testing is needed. Keep in touch with the school to advise about absences and return students to school when they are well.

There is currently no Covid 19 in the community (as advised by the Director of Health). If Covid 19 is detected then Ministry of Health procedures will be adopted.
Continue to regularly wash and dry hands, sneeze and cough into elbows.
Soap, water and the ability to dry hands should be provided in bathrooms.
Regularly disinfect shared surfaces.
Symptoms noted on the Ministry of Health website are:
a cough
a high temperature (at least 38˚C)
shortness of breath
a sore throat
sneezing and runny nose
temporary loss of smell.
We are really looking forward to finishing the term well with everyone back on site.
Nga mihi mahana – Blessings to all
David Rogers.
Principal
MID YEAR REPORTS:
Tena koutou whanau ma – Greetings to everyone
Mid Year Reports will be issued on Friday June 26th to students to bring home.
This report is a one-off report that seeks to give feedback to whanau and families about the progress and achievement of students now that we are back at school.
Primary School reporting:
For this first half year is comprised of three parts. One is this brief formal written report. The other two parts take place when we meet together to share learning experiences and to formulate learning goals for the rest of the year ahead. We have set aside Wednesday 1st July for these meetings to take place and we will make arrangements to meet with any whanau who are not available on that day.
Secondary Reporting: 
Will be in the usual format however, included in these reports will be the goals your child has set for Term 3 and their reflections of their learning during the lock down period, plus, the Parent Report Hui Booking Schedule.
HIGHLIGHTS / ACHIEVEMENTS:
QRC TOURISM AND HOSPITALITY MANAGEMENT COURSE:
Another good day today with the girls preparing food and making coffee
Thanks
Nga Mihi
Jo Madden
Trades Academy Tutor
Tutor at QRC Tai Tokerau Resort Collage
Diploma of Hospitality Management
1 JULY WEDNESDAY KAIKOHE & WAIMATE CAMPUS TEACHER / WHANAU REPORT HUI:
Who:           Primary and Secondary Students
When:         1 July 1:30 – 6 pm.
                     Buses: Will run early at 1.00 pm
                     Parent Interviews start at 1:30 pm
Where:       Primary Students in their Classrooms and Secondary students in the hall
We are asking that all whanau and students book times to meet with their teachers.
During lockdown, we really appreciated the extra involvement we had with whanau.
We desire to continue building our relationships and connection with you as we see the huge value it adds to your child's engagement in learning and achievement. The hui is another very good opportunity for building our relationships. Please set this time aside to meet with us.
We would like to discuss your child's attitude/effort and progress and achievement in learning at school and at home.
Secondary teachers will also let you know the updated course  schedule of learning/ assessments for the remainder of the year.
Other areas of learning that may have taken place during lockdown are whanau/social, spiritual, cultural, economic/political/environmental, personal time management and responsibility, health/well-being and technology.
You may have stories to share with us about one of these areas as well.  We would also be very interested to know about any new work experience skills eg farm or hospitality etc that your child learnt and for Secondary Students,  NZQA is considering acknowledging this learning in some way for this year.
Nga mihi mahana
David Rogers
16 NOVEMBER TO 9 DECEMBER NCEA EXAMS BEGIN:
The Ministry of Education have changed the start of the external examinations for NCEA to a later date.
NCEA exams will now begin on Monday 16 November – Wednesday 9 December.
This is to help relieve some of the learning time pressure students and teachers have experienced due to home learning during the COVID19 Lockdown period.
We want to thank whanau who worked hard during the lock down period by getting involved with the learning needs of their rangatahi.
We all are working hard at school to ensure the best outcome for our rangatahi.
Please continue to keep engaged with the learning of your children, as research shows that strong whanau, student and school connections make the world of difference to future learning outcomes.
This year has challenges before all of us, but we are aiming to build on what we have learnt together, to plan the pathway ahead.
You can see the revised 2020 Examination Timetable and the Whanau Survey on our school website www.kcs.school.nz
Whanau support and input is vital and very much appreciated.
Please also complete the whanau survey, as this will help gather your voice too as we reflect on what has been learnt in a much broader sense over the past 2 months.
If you have any NCEA queries, please contact:  Yvonne Vujcich 09 405 2626
SCHOOL BUSINESS AS USUAL REMINDERS:
MINISTRY OF EDUCATION – WEEKLY ATTENDANCE COLLECTION – COVID-19:
As of 29 May, we have and will be sending 'student attendance data' to the Ministry weekly.
The purpose is to:
report to the National Crisis Monitoring Centre and government on levels of attendance during the COVID-19 period
inform and support Ministry planning for students and schools returning to normal operation
evaluate and report on the effectiveness of initiatives implemented by the Ministry to respond and manage its response to COVID-19
ATTENDANCE:
Reminder:  Parents / Caregivers please phone our School Office on 09 4011 873 or email by 9 am in mornings should your child / children be absent.
Should we miss your call, please leave a message on our answering phone:
Please advise the following details:
The student's name
The absence reason
When they are likely to return to school
Failure to do so will result in Follow up action for 'Truancy', as part of the 'Rock On Truancy Project'.
You may receive a text, email, phone call and where serious Truancy occurs a 'Rock On Letter'.
Julie Haines                ( Year 1 – 8 Students)       julieh@kcs.school.nz
Jacqueline Te Huia   (Year 9 – 13 Students)      jacquelinet@kcs.school.nz
ARRIVING LATE TO SCHOOL (KAIKOHE CAMPUS):
Any student arriving late to School is required to sign in at the School Office upon arrival
Parents of young students who arrive late, will need to sign them in before dropping them off to their class
At the first class / form time of the day, the School Roll is marked and any marked 'absent' will be followed up as noted above, for attendance absences
It's important your children arrive to school on time, as this too is considered a form of Truancy
VISITORS TO OUR KAIKOHE SCHOOL CAMPUS:
All visitors who enter our School Grounds are required to sign in / out at our School Office
We take seriously the security and welfare of our students and therefore require Parents and Visitors adhere to this requirement
If it's before the first school bell and you're just dropping your children off and immediately leaving, you won't need to sign in/out
If you remain onsite, you will be considered as a 'Visitor' and therefore will need to sign in / out at the School Office
If you arrive early to pick up your child / children and it's before the final school bell, you will need to sign your child out, at the School Office
HEALTH AND WELLBEING:
SPORT NORTHLAND:
Kia ora Koutou,
With sports picking up again I thought it would only be relevant to align todays nuggets with a skill. Today's activity is "B Ball dribble". You could adapt to suit your given equipment small or large balls the focus here is really on learning that comes with practicing the dribble like improving motor skills, hand-eye coordination, and timing, all of which are important parts of the developmental progression and can be applied into a range of sport settings.
On another note how awesome has all this rain been!!! Even though it is much colder it is important to keep hydrated for our health and wellbeing even more so if you are getting back into your given sport or recreation passions again.
Today's nugget "Hydration" provides some great ideas to freshen up the taste. With lemons and mandarin tress blooming these are a great go to and to safe on costs ask your whanau or school or work communities to see who may have some trees growing that is willing to share the aroha.
Ngā mihi
Shawni Paniona  (Energize Lead Whangarei Sport Northland)   027 272 7522 Mobile
www.sportnorthland.co.nz | www.runwalkseries.co.nz
COMMUNITY NOTICES / ADVERTISEMENTS
KAIKOHE CLEANER AVAILABLE:
Blessings to you all and stay safe!