Winter
THIS WEEK'S MEMORY VERSE: 

Week 2
"Even small children are known by their actions, by whether their conduct is pure and right." Proverbs 20:11
2020 Term 3:
ENDS:       Friday 25 September
2020 Term 4:
STARTS:   Monday 12 October
NOTICES:
ARE WE THERE YET?  
Term 3 is here, but am I really impatient wishing winter away?
I look out my window and see a hint of Spring shining through, as there are new born lambs just finding their way nimbly around our paddock.
Spring doesn't officially arrive until September but hey lets lap up every hint of Spring and bask in momentary sun rays, that burst through, until then.
ALERT LEVEL 1

  KEEPING SCHOOL SAFE – REMINDERS: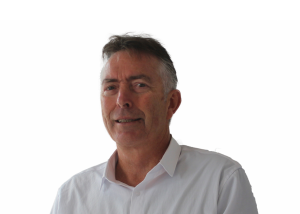 Tena koutou whanau ma – warm greetings to everyone.
Just reminders to help keep us safe from the usual winter cold and flu bugs.
We will continue to ensure our environments are clean, hygienic and our personal hygiene e.g. hand washing is of a high standard too.
Golden Rules – for everyone in New Zealand to follow:
If students are sick, they should stay home. Take them to the GP if they have cold or flu like symptoms

– the GP will advise whether Covid testing is needed. Keep in touch with the school to advise about absences and return students to school when they are well.

There is currently no Covid 19 in the community (as advised by the Director of Health).  If Covid 19 is detected then Ministry of Health procedures will be adopted.
Regularly wash with soapy water and dry hands, sneeze and cough into elbows.
Regularly disinfect shared surfaces.
Symptoms noted on the Ministry of Health website are:
a cough
a high temperature (at least 38˚C)
shortness of breath
a sore throat
sneezing and runny nose
temporary loss of smell
Nga mihi mahana – Blessings to all
David Rogers.
Principal
16 NOVEMBER TO 9 DECEMBER NCEA EXAMS BEGIN:
The Ministry of Education have changed the start of the external examinations for NCEA to a later date.
NCEA exams will now begin on Monday 16 November – Wednesday 9 December.
This is to help relieve some of the learning time pressure students and teachers have experienced due to home learning during the COVID19 Lockdown period.
We want to thank whanau who worked hard during the lock down period by getting involved with the learning needs of their rangatahi.
We all are working hard at school to ensure the best outcome for our rangatahi.
Please continue to keep engaged with the learning of your children, as research shows that strong whanau, student and school connections make the world of difference to future learning outcomes.
This year has challenges before all of us, but we are aiming to build on what we have learnt together, to plan the pathway ahead.
You can see the revised 2020 Examination Timetable and the Whanau Survey on our school website www.kcs.school.nz
Whanau support and input is vital and very much appreciated.
Please also complete the whanau survey, as this will help gather your voice too as we reflect on what has been learnt in a much broader sense over the past 2 months.
If you have any NCEA queries, please contact:  Yvonne Vujcich 09 405 2626
SCHOOL BUSINESS AS USUAL REMINDERS:
ATTENDANCE:
Reminder:  Parents / Caregivers please phone our School Office on 09 4011 873 or email by 9 am in mornings should your child / children be absent.
Should we miss your call, please leave a message on our answering phone:
Please advise the following details:
The student's name
The absence reason
When they are likely to return to school
Failure to do so will result in Follow up action for 'Truancy', as part of the 'Rock On Truancy Project'.
You may receive a text, email, phone call and where serious Truancy occurs a 'Rock On Letter'.
Julie Haines                ( Year 1 – 8 Students)       julieh@kcs.school.nz
Jacqueline Te Huia   (Year 9 – 13 Students)      jacquelinet@kcs.school.nz
ARRIVING LATE TO SCHOOL (KAIKOHE CAMPUS):
Any student arriving late to School is required to sign in at the School Office upon arrival
Parents of young students who arrive late, will need to sign them in before dropping them off to their class
At the first class / form time of the day, the School Roll is marked and any marked 'absent' will be followed up as noted above, for attendance absences
It's important your children arrive to school on time, as this too is considered a form of Truancy
VISITORS TO OUR KAIKOHE SCHOOL CAMPUS:
All visitors who enter our School Grounds are required to sign in / out at our School Office
We take seriously the security and welfare of our students and therefore require Parents and Visitors adhere to this requirement
If it's before the first school bell and you're just dropping your children off and immediately leaving, you won't need to sign in/out
If you remain onsite, you will be considered as a 'Visitor' and therefore will need to sign in / out at the School Office
If you arrive early to pick up your child / children and it's before the final school bell, you will need to sign your child out, at the School Office
HEALTH AND WELLBEING:
SPORT NORTHLAND:
Kia ora Koutou,
Our activity nugget is  "Aerobics" which is a great idea that can be used to encourage those of our tamariki that aren't so keen on team sports and can be done just about anywhere.
Continuing with the theme "Eat to Energize" the nutritional nugget for this week "Before Sport which is that our GO foods such as Weet-Bix, porridge, or similar meals are the best to eat before we start playing.
Ngā mihi,  Tuparahuia Pita (Energizer Mid North)
Sport Northland | Northland Sports House, 97 Western Hills Drive| PO Box 1492, Whangarei 0140
022 658 2892 Mobile | www.sportnorthland.co.nz | www.runwalkseries.co.nz
COMMUNITY NOTICES / ADVERTISEMENTS:
GYMNASTICS CLASSES IN KAIKOHE:
Where: Kaikohe Intermediate School on Park Road
When: Every Monday of the term (all year)
Classes:
Pre school:                    3.30 – 4.10 pm     $35 per term
Recreation 5-12yrs:     4.15 – 5.15 pm     $45 per term
Advanced pre comp:   4.50 – 6.30 pm    $55 per term
Contact Karla 0274512440 or 09 4011706
KAIKOHE RUGBY U10s & U11s TEAMS LOOKING FOR PLAYERS:
Kaikohe Rugby U10s are looking for players for 2020
Trainings – Wednesdays 4pm @Kaikohe Rugby Club
Coach – Mate Rakete – Mobile: 02041696871
Kaikohe Rugby U11s are looking for players for 2020
Trainings – Wednesdays 4pm @Kaikohe Rugby Club
Coach – Anzac Leaf – Mobile: 02102518375
Nga mihi
Bodean Rogers
Bay Of Islands Community Rugby Manager
Northland Rugby Union | 50 Kioreroa Road Whangarei | PO Box 584, Whangarei 0140 P: 09 438 4743 | M: 020 4112 4415
KAIKOHE CLEANER AVAILABLE:
Blessings to you all and stay safe!