Winter
THIS WEEK'S MEMORY VERSE: 

Week 4
"Honour Christ and let Him be the Lord of your life. Always be ready to give and answer when someone asks you about your hope."  1 Peter 3:15
2020 Term 3:
ENDS:       Friday 25 September
2020 Term 4:
STARTS:   Monday 12 October
NOTICES:
ALERT LEVEL 2:

WE GOT THIS WHANAU!  
No matter what storms may come our way, we can do ALL things through Christ who strengthens us.
Again with the recent storms and now returning to Alert Level 2, although we may feel a bit over it all, maybe for some even a bit overwhelmed, let us fix our eyes and attention not on the circumstances, so much but on the One who holds us all in the palms of His Hands.  Our Refuge, our Fortress in times of trouble. Let every test become a glorious testimony in this challenging season, as we place our Hope and Trust in Jesus, the only sure foundation, in a world where anything that can be shaken will be shaken.
On a brighter note, at the Excite Church I attend in Kerikeri, since day one back from the previous lock down, people have been streaming into Church. I'm sure you maybe finding the same in your Church. People are looking for answers and finding Jesus in extraordinary ways. God is on the Move!
It's time again to be even more vigilant to ensure we keep our students, whanau and community safe and so we need to awhi and support one another.  Unity commands a blessing!
ALERT LEVEL 2

  KEEPING SCHOOL SAFE FROM WEDNESDAY 12 AUGUST: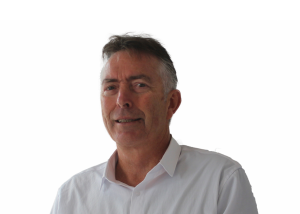 Tena koutou whanau ma. Greetings to everyone
Last night there was an official announcement that we would be moving to Alert Level 2 as from Mid-day, 12th August.
Although this is disappointing, it is not unexpected, and our nation's leaders have been signaling to us to be prepared for this.
At Alert Level 2, our school is open and we want to encourage regular attendance as long as students are well.  We would like to give you confidence that we have a strong sense of how to manage well-being, and that we have robust systems in place to keep everyone safe.
The two main strategies to keep everyone safe in school are:
'strong hygiene practices' and 'personal distancing'
In fact because we are doing as much as we can to keep ourselves safe, we are being really fussy about:
hand washing with soap
how we cough and sneeze safely
keeping our distance from one another
Keeping our learning environments sanitised
Students staying home if they are unwell
Check out this video 😊 https://www.youtube.com/watch?v=yZvtoVrykb8&feature=youtu.be
Contact Tracing Register:
We will be keeping a register of people coming onto our school sites for 'contact tracing'.
The School Gates will be locked to traffic and notices on the gates will give instructions.
Parents please drop off and pick up your children outside the School Gates.
If arriving early, please be patient and wait for your child/children, outside the School Gates. After the final school bell, the children will meet you at the School Gate.  If there's a specific reason you're needing to remove your child early, please come in and talk to our Office Staff who will assist you.
If you are coming onto the School Site beyond the gates, please report to the Admin Staff in the School Office, to have your name and contact details recorded (both Kaikohe and Waimate Campuses please).
For visitors we don't know, we will ask for full contact details i.e. phone, address and email information to enable Health Services to 'contact tracing' where needed.
PLEASE STAY AT HOME IF YOU ARE UNWELL – STUDENTS AND STAFF
Please stay away from school if you are unwell. If you have COVID-like symptoms, please make sure you are assessed by a GP or Healthline to determine if testing is recommended. The symptoms for COVID-19 have expanded as more has become known about the virus.
Symptoms noted on the Ministry of Health website are:
a cough
a high temperature (at least 38˚C)
shortness of breath
a sore throat
sneezing and runny nose
temporary loss of smell.
Please contact us as soon as possible so we are able to have clarity for our attendance registers. You can make contact in any way that works for you:  phone, email, text, message to your children's teacher
Finally: It is easy for us to become frustrated with regulations at times like these – I think that when we look at what the Bible has to say we see that we are admonished come into alignment with our Government and meeting their requests because they have been appointed by God to look after us in the 'civic' sense.  So far as Government instructions do not require us to sin against God, we are to honour God and be an example to others by doing what we have been asked to do.
Romans 13:1-7,
1 Peter 2:13-17
Titus 3:1
If you have questions about any of these matters please feel free to contact me.
Please check our website and newsletters regularly for more detailed information as it comes available
Nga mihi mahana – Blessings to all
David Rogers
Principal
PHOTOLIFE DETAILS & DEADLINES:
Photolife will be visiting our School Campuses on Tuesday 24 August 2020, to take Class, Portrait and Siblings Photographs.
Envelopes were sent home last week for the Class Photos for all students.
Senior Students: Have the option of also purchasing Student ID's.  An Envelope was also included with their Class Photo envelope that was sent home last week.
Siblings Photos: Should you choose to have Siblings photos taken, please pick up a Siblings Photo Envelope from the Kaikohe Campus School Office or phone us to make arrangements on 09 4011 873 a.s.a.p.
Please return ALL COMPLETED envelopes with the money, cheque or the completed envelope stating the details of any online payment you have made.
YOU MUST HAVE: the correct amount of money inside, as no change is given by Photolife.
The School Office merely collect the envelopes for the Photographer before the actual day.
Please note the following deadlines:
19 August –   Wednesday 1 pm:   Last day to pick up your Siblings Photos Envelopes from Kaikohe Campus School Office.
21 August –   Friday           1 pm:   All Photolife Completed Envelopes with money/cheque or payment details, due back to the Kaikohe Campus Office
24 August –   Tuesday:                   Photos will be taken at both the School Campuses
15 AUGUST SATURDAY 12.30 pm MARCH FOR LIFE @ WHANGAREI:
I'm hoping you are able to gather a group together and join us for the very first March For Life Northland on August 15 in Whangarei.
The March For Life Northland is still on! But in order to comply with Government Alert Level-2 restrictions you will need to register here.
Please forward on to your contacts and spread the word.
When: 12:30pm
Where: Gather at Haven Falls Funeral Home, 139 Bank Street. Just below MacDonald's with an entrance also off Apirana Avenue.
Why: To celebrate life, call for the repeal of the Abortion Law, support mothers and babies.
What: Walk down Bank Street to Laurie Hall Park where the event will finish with speeches and music.
Bring: Your kids, grandma, grandpa, signs, picnic lunch and lunch.
You could organise a fun sign making night with your family or youth group. Here are some ideas for signs https://marchforlife.nz/wellington2018/sign-ideas/
In other news, the vote4life billboards should be all up soon. We hope to also get some 'euthanasia free NZ' billboards up as well. If you can put a small 600mm x 900mm vote4life board let me know. O21 842 302.
First meet the candidates meeting coming up this Sunday afternoon in Waipapa. I'm looking forward to it.
Mauri ora,
Mike Shaw Independent Candidate Northland
http://www.vote4life.nz/
16 NOVEMBER TO 9 DECEMBER NCEA EXAMS BEGIN:
The Ministry of Education have changed the start of the external examinations for NCEA to a later date.
NCEA exams will now begin on Monday 16 November – Wednesday 9 December.
This is to help relieve some of the learning time pressure students and teachers have experienced due to home learning during the COVID19 Lockdown period.
We want to thank whanau who worked hard during the lock down period by getting involved with the learning needs of their rangatahi.
We all are working hard at school to ensure the best outcome for our rangatahi.
Please continue to keep engaged with the learning of your children, as research shows that strong whanau, student and school connections make the world of difference to future learning outcomes.
This year has challenges before all of us, but we are aiming to build on what we have learnt together, to plan the pathway ahead.
You can see the revised 2020 Examination Timetable and the Whanau Survey on our school website www.kcs.school.nz
Whanau support and input is vital and very much appreciated.
Please also complete the whanau survey, as this will help gather your voice too as we reflect on what has been learnt in a much broader sense over the past 2 months.
If you have any NCEA queries, please contact:  Yvonne Vujcich 09 405 2626
SCHOOL BUSINESS AS USUAL REMINDERS:
ATTENDANCE:
Reminder:  Parents / Caregivers please phone our School Office on 09 4011 873 or email by 9 am in mornings should your child / children be absent.
Should we miss your call, please leave a message on our answering phone:
Please advise the following details:
The student's name
The absence reason
When they are likely to return to school
Failure to do so will result in Follow up action for 'Truancy', as part of the 'Rock On Truancy Project'.
You may receive a text, email, phone call and where serious Truancy occurs a 'Rock On Letter'.
Julie Haines                ( Year 1 – 8 Students)       julieh@kcs.school.nz
Jacqueline Te Huia   (Year 9 – 13 Students)      jacquelinet@kcs.school.nz
ARRIVING LATE TO SCHOOL (KAIKOHE CAMPUS):
Any student arriving late to School is required to sign in at the School Office upon arrival
Parents of young students who arrive late, will need to sign them in before dropping them off to their class
At the first class / form time of the day, the School Roll is marked and any marked 'absent' will be followed up as noted above, for attendance absences
It's important your children arrive to school on time, as this too is considered a form of Truancy
VISITORS TO OUR KAIKOHE SCHOOL CAMPUS:
All visitors who enter our School Grounds are required to sign in / out at our School Office
We take seriously the security and welfare of our students and therefore require Parents and Visitors adhere to this requirement
If it's before the first school bell and you're just dropping your children off and immediately leaving, you won't need to sign in/out
If you remain onsite, you will be considered as a 'Visitor' and therefore will need to sign in / out at the School Office
If you arrive early to pick up your child / children and it's before the final school bell, you will need to sign your child out, at the School Office
HIGHLIGHTS / ACHIEVEMENTS:
SATURDAY RUGBY RESULTS:
James Bradley:
Team – Rugby United Kawakawa versus Kaikohe 20-16 to United Kawakawa
Kylie Bradley:
Team –  Player of the Day Rugby United Kawakawa  under 8's
HEALTH AND WELLBEING:
SPORT NORTHLAND:
Kia ora Koutou,
This week's activity nugget is "Get creative at home" which has some ideas for your students to get active at home
The nutritional nugget is "During sport" which is another reminder about the importance of water when playing sport which hopefully we will be able to continue with in the coming weeks
Ngā mihi,  Tuparahuia Pita (Energizer Mid North)
Sport Northland | Northland Sports House, 97 Western Hills Drive| PO Box 1492, Whangarei 0140
022 658 2892 Mobile | www.sportnorthland.co.nz | www.runwalkseries.co.nz
COMMUNITY NOTICES / ADVERTISEMENTS:
GYMNASTICS CLASSES IN KAIKOHE:
Where: Kaikohe Intermediate School on Park Road
When: Every Monday of the term (all year)
Classes:
Pre school:                    3.30 – 4.10 pm     $35 per term
Recreation 5-12yrs:     4.15 – 5.15 pm     $45 per term
Advanced pre comp:   4.50 – 6.30 pm    $55 per term
Contact Karla 0274512440 or 09 4011706
KAIKOHE RUGBY U10s & U11s TEAMS LOOKING FOR PLAYERS:
Kaikohe Rugby U10s are looking for players for 2020
Trainings – Wednesdays 4pm @Kaikohe Rugby Club
Coach – Mate Rakete – Mobile: 02041696871
Kaikohe Rugby U11s are looking for players for 2020
Trainings – Wednesdays 4pm @Kaikohe Rugby Club
Coach – Anzac Leaf – Mobile: 02102518375
Nga mihi
Bodean Rogers
Bay Of Islands Community Rugby Manager
Northland Rugby Union | 50 Kioreroa Road Whangarei | PO Box 584, Whangarei 0140 P: 09 438 4743 | M: 020 4112 4415
KAIKOHE CLEANER AVAILABLE:
Blessings to you all and stay safe!