Spring 
THIS WEEK'S MEMORY VERSE: 

Week 7
"One who loves a pure heart and whose speech is gracious will have the king as a friend."
Proverbs 22:11
2020 Term 3:
ENDS:       Friday 25 September
2020 Term 4:
STARTS:   Monday 12 October
NOTICES:
ALERT LEVEL 2:

WE GOT THIS WHANAU!  
Whakatauki
"Ehara taku toa i te toa takitahi.   Engari he toa takitini"
"My strength is not mine alone.  It is drawn from the multitudes of those who have supported me."
The strength of our School is the same.  It can endure the storms and challenges that come our way but only with the support of all our staff, students, whanau and community.
So let us must remain vigilant and all do our part to navigate through these challenging times.
That's where we need to support one another, as we're all on this journey together.
Unity commands a blessing!
ALERT LEVEL 2

  KEEPING SCHOOL SAFE FROM WEDNESDAY 12 AUGUST: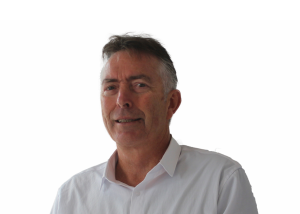 Tena koutou whanau ma. Greetings to everyone
At Alert Level 2, our school is open and we want to encourage regular attendance as long as students are well.  We would like to give you confidence that we have a strong sense of how to manage well-being, and that we have robust systems in place to keep everyone safe.
The two main strategies to keep everyone safe in school are:
'strong hygiene practices' and 'personal distancing'
In fact because we are doing as much as we can to keep ourselves safe, we are being really fussy about:
hand washing with soap
how we cough and sneeze safely
keeping our distance from one another
Keeping our learning environments sanitised
Students staying home if they are unwell
Check out this video 😊 https://www.youtube.com/watch?v=yZvtoVrykb8&feature=youtu.be
Contact Tracing Register:
We will be keeping a register of people coming onto our school sites for 'contact tracing'.
The School Gates will be locked to traffic and notices on the gates will give instructions.
Parents please drop off and pick up your children outside the School Gates.
If arriving early, please be patient and wait for your child/children, outside the School Gates.  After the final school bell, the children will meet you at the School Gate.  If there's a specific reason you're needing to remove your child early, please come in and talk to our Office Staff who will assist you.
If you are coming onto the School Site beyond the gates, please report to the Admin Staff in the School Office, to have your name and contact details recorded (both Kaikohe and Waimate Campuses please).
For visitors we don't know, we will ask for full contact details i.e. phone, address and email information to enable Health Services to 'contact tracing' where needed.
PLEASE STAY AT HOME IF YOU ARE UNWELL – STUDENTS AND STAFF
Please stay away from school if you are unwell. If you have COVID-like symptoms, please make sure you are assessed by a GP or Healthline to determine if testing is recommended. The symptoms for COVID-19 have expanded as more has become known about the virus.
Symptoms noted on the Ministry of Health website are:
a cough
a high temperature (at least 38˚C)
shortness of breath
a sore throat
sneezing and runny nose
temporary loss of smell.
Please contact us as soon as possible so we are able to have clarity for our attendance registers. You can make contact in any way that works for you:  phone, email, text, message to your children's teacher
Finally: It is easy for us to become frustrated with regulations at times like these – I think that when we look at what the Bible has to say we see that we are admonished come into alignment with our Government and meeting their requests because they have been appointed by God to look after us in the 'civic' sense.  So far as Government instructions do not require us to sin against God, we are to honour God and be an example to others by doing what we have been asked to do.
Romans 13:1-7,
1 Peter 2:13-17
Titus 3:1
If you have questions about any of these matters please feel free to contact me.
Please check our website and newsletters regularly for more detailed information as it comes available
Nga mihi mahana – Blessings to all
David Rogers
Principal
BOARD OF TRUSTEES – STUDENT REPRESENTATIVE ELECTION:


Nominations are invited for the election of one student representative to the Board of Trustees.
A nomination form and a copy of this notice are being distributed to all eligible voters on the student roll.
Further nomination forms can be obtained from the school office.
 
Friday 4th September 2020: Nominations close at noon on and can be accompanied by a candidate statement and photograph.
The voting roll is open for inspection at the school and can be viewed during the hours the office is open.
There will also be a list of candidates' names for inspection, as they come to hand, on the office notice board.
Friday 18th September 2020: The poll closes at noon
Sareya Norman (Returning Officer) 
HIGHLIGHTS / ACHIEVEMENTS:
HOUSE GROUP GAMES:
Kaikohe Christian School has started an inter-house competition which is held every Thursday during lunch break. Students from the school have been sorted into house groups: Calvary, Royal Saints, Israel and Freedom.
Davalamayne Phillips-Hulmes from Royal Saints says: "There are a lot of cocky people and  they think they are the best people, but really they just need to depend on their team. There is no I in team.
According to a scoreboard made by a teacher and the students running the competition: Freedom is in first place, Royal Saints in second, Calvary in third, and Israel in last place. Freedom has won the overall award for the past 2 years.
Hilda-Jean Danford says: "I don't think Royal Saints are as stacked as they were before because a lot of people from Royal Saints have left." Others agree with Hilda-Jean's statement. A young girl from Calvary reported, "In my opinion, Royal Saints just need to humble like Freedom is ."
As you can tell, there is a lot of healthy rivalry between the students and their house groups.  Each week some senior students of the school set up an activity for house points. Every week it has been a different activity.  A few weeks back the students running the competition chose a Tik Tok challenge. Other activities that were decided were: orienteering, chants, puzzles, spelling bees and quizzes.
"Royal Saints is the best. Inter-house is fun because you're more active and you don't have to stay inside. You get to work as a team. You also get heaps of house points. Thanks to the seniors for setting this competition up." stated Ocian Caville.
At lunch last Thursday, the best spellers from each year came into Rm 6 to compete in the Spelling Bee.  It started with the year 1 & 2, the words started off easily for example, on, in, over, easy words like that. Then it started getting harder, and it was time for the yr 3 & 4's to shine.
Atlanta Nordstrand states, " It started off easy but as it went on it got trickier and that's what I liked about it."
The group that ended up getting the best spelling score was…   FREEDOM!
Lenore Naera said, "It was fun, but I don't like spelling"
It was challenging for everyone and challenges are a good thing.  For some children the Inter House competition was a new experience. Each activity wasn't the same and they got to do something that was enjoyable.
Khody Pukeroa says, "The best group in there is Calvary. We'll waste everyone."
Another boy, named Hawaiki George-Hogg said, "Nah. We'll smash you because we beat you last year."
The activities are one way Kaikohe Christian School celebrates the different gifts of students.  It's great to have  some creative, some physical, some academic challenges. The school anticipates the next round of games this coming Thursday!
EVENTS:
16 NOVEMBER TO 9 DECEMBER NCEA EXAMS BEGIN:
The Ministry of Education have changed the start of the external examinations for NCEA to a later date.
NCEA exams will now begin on Monday 16 November – Wednesday 9 December.
This is to help relieve some of the learning time pressure students and teachers have experienced due to home learning during the COVID19 Lockdown period.
We want to thank whanau who worked hard during the lock down period by getting involved with the learning needs of their rangatahi.
We all are working hard at school to ensure the best outcome for our rangatahi.
Please continue to keep engaged with the learning of your children, as research shows that strong whanau, student and school connections make the world of difference to future learning outcomes.
This year has challenges before all of us, but we are aiming to build on what we have learnt together, to plan the pathway ahead.
You can see the revised 2020 Examination Timetable and the Whanau Survey on our school website www.kcs.school.nz
Whanau support and input is vital and very much appreciated.
Please also complete the whanau survey, as this will help gather your voice too as we reflect on what has been learnt in a much broader sense over the past 2 months.
If you have any NCEA queries, please contact:  Yvonne Vujcich 09 405 2626
SCHOOL BUSINESS AS USUAL REMINDERS:
ATTENDANCE:
Reminder:  Parents / Caregivers please phone our School Office on 09 4011 873 or email by 9 am in mornings should your child / children be absent.
Should we miss your call, please leave a message on our answering phone:
Please advise the following details:
The student's name
The absence reason
When they are likely to return to school
Failure to do so will result in Follow up action for 'Truancy', as part of the 'Rock On Truancy Project'.
You may receive a text, email, phone call and where serious Truancy occurs a 'Rock On Letter'.
Julie Haines                ( Year 1 – 8 Students)       julieh@kcs.school.nz
Jacqueline Te Huia   (Year 9 – 13 Students)      jacquelinet@kcs.school.nz
ARRIVING LATE TO SCHOOL (KAIKOHE CAMPUS):
Any student arriving late to School is required to sign in at the School Office upon arrival
Parents of young students who arrive late, will need to sign them in before dropping them off to their class
At the first class / form time of the day, the School Roll is marked and any marked 'absent' will be followed up as noted above, for attendance absences
It's important your children arrive to school on time, as this too is considered a form of Truancy
VISITORS TO OUR KAIKOHE SCHOOL CAMPUS:
All visitors who enter our School Grounds are required to sign in / out at our School Office
We take seriously the security and welfare of our students and therefore require Parents and Visitors adhere to this requirement
If it's before the first school bell and you're just dropping your children off and immediately leaving, you won't need to sign in/out
If you remain onsite, you will be considered as a 'Visitor' and therefore will need to sign in / out at the School Office
If you arrive early to pick up your child / children and it's before the final school bell, you will need to sign your child out, at the School Office
COMMUNITY NOTICES / ADVERTISEMENTS:
WA AKO NCEA HELP – TUESDAYS, WEDNESDAYS THURSDAYS – KAIKOHE:
NORTHTEC TRADES ACADEMY:
Jane Lim
STAR/ TRADES ACADEMY OFFICER
Business Development
P: +64 (9) 470 3802            
SPORT NORTHLAND:
Tēnā koutou katoa,
Ngā mihi o te marama hou. Kua tīmata te Mahuru Māori nō reira kia hāpai , kia rere tō tātou Reo Māori. Ko ngā pārongo mō ēnei wiki whakamutunga o te wāhanga tuatoru ka arotahi ki ngā wāhanga kai me ō rātou painga. Ko te pārongo mō tēnei wiki ko "Ngā Kai Haere" ko ēnei kai ko te Witi-Piki, te Pāreti , ngā parāoa , me ngā kai tōpata. Ko te painga o ēnei kai kia pai te kaha mō ngā kēmu katoa
Greeting of the new month. Mahuru Māori has begun so I encourage you all to support, speak or sing all of our language Te Reo Māori.
As we come to the end of the term our Nutrition nuggets will all focus on the different food groups and what benefits they have.
This week's nugget is "Go Foods" which are our grains, bread, porridge, and Weet-Bix.
The benefits of the types of food is that they keep us going no matter what we do.
Ngā mihi,
Tuparahuia Pita – Energizer Mid North
Sport Northland | Northland Sports House, 97 Western Hills Drive| PO Box 1492, Whangarei 0140
022 658 2892 Mobile | www.sportnorthland.co.nz | www.runwalkseries.co.nz
I keep active by paddling waka … How about you?
GYMNASTICS CLASSES IN KAIKOHE:
Where: Kaikohe Intermediate School on Park Road
When: Every Monday of the term (all year)
Classes:
Pre school:                    3.30 – 4.10 pm     $35 per term
Recreation 5-12yrs:     4.15 – 5.15 pm     $45 per term
Advanced pre comp:   4.50 – 6.30 pm    $55 per term
Contact Karla 0274512440 or 09 4011706
KAIKOHE RUGBY U10s & U11s TEAMS LOOKING FOR PLAYERS:
Kaikohe Rugby U10s are looking for players for 2020
Trainings – Wednesdays 4pm @Kaikohe Rugby Club
Coach – Mate Rakete – Mobile: 02041696871
Kaikohe Rugby U11s are looking for players for 2020
Trainings – Wednesdays 4pm @Kaikohe Rugby Club
Coach – Anzac Leaf – Mobile: 02102518375
Nga mihi
Bodean Rogers
Bay Of Islands Community Rugby Manager
Northland Rugby Union | 50 Kioreroa Road Whangarei | PO Box 584, Whangarei 0140 P: 09 438 4743 | M: 020 4112 4415
KAIKOHE CLEANER AVAILABLE:
Blessings to you all and stay safe!