Spring 
THIS WEEK'S MEMORY VERSE: 

Week 9
"Blessed are the pure in heart for they will see God" Matthew 5:8
2020 Term 3:
ENDS:       Friday    25 September
2020 Term 4:
STARTS:   Monday 12 October
ENDS:       Friday     11 December
NOTICES:
HEALTHY EATING IN OUR SCHOOL  
Kia ora whanāu,
I recently asked our primary classes to complete a 'Healthy Eating' survey and was surprised to discover that just under 50% of tamariki had not had any kai for breakfast! Secondary students were more likely to eat breakfast but 30% are still coming to school with empty tummies.
Breakfast IS the most important meal of the day as it gives all of our bodies the energy to learn and grow throughout the day.
With this in mind, I am asking for any and all helpers to start a Breakfast Club going every day from 8.20am-8.50am. I shall do the organising and get supplies, but I need volunteers to serve the kai and help with clean up. The desire is to start this on day 1 of next term.
Please pray first for this need to be filled in our school and community and contact me if you feel the Holy Spirit is prompting you to serve our tamariki.
Nga mihi,
David Prickett – 022 3085231
Primary Co-ordinator
ALERT LEVEL 2:

WE GOT THIS WHANAU!  
Whakatauki
"Ehara taku toa i te toa takitahi.   Engari he toa takitini"
"My strength is not mine alone.  It is drawn from the multitudes of those who have supported me."
The strength of our School is the same.  It can endure the storms and challenges that come our way but only with the support of all our staff, students, whanau and community.
So let us must remain vigilant and all do our part to navigate through these challenging times.
That's where we need to support one another, as we're all on this journey together.
Unity commands a blessing!
WARNING FOR PARENTS/CAREGIVERS – DISTURBING TIK/TOK PLATFORM APP:
Tena koutou whanau ma
I have received this very disturbing advisory regarding the Tik Tok platform / app which some of our students access. On the surface level the app is designed for pro-social encounters however as you will be aware, the mis-use of these tools causes great harm – especially to our young people. Below, I have copied the discussion I have received for your information and for you to see why I have made the decision to ban Tik-Tok from this school environment. I am very concerned that some of our students may have viewed the content that is referred to in the information below and I would respectfully ask you to discuss this with your children if you have any concerns that they might have accessed the material.
Nga mihi mahana
David Rogers
Advisory
Principals have alerted us to a very disturbing clip which has gone viral on Tik Tok.  Some students have been watching it and have had very upsetting reactions.  National Office have contacted Netsafe who are working on removing the clip from sites where possible.
Netsafe have advised the following:
For now, we recommend that students are being made aware not to share or view the footage as it can be highly distressing content. Our webpage has information about helping tamariki exposed to upsetting content that you may find useful. We have also provided some support lines for students and staff if they need to reach out for support below.
Need to talk -. Free call or text on 1737 and there is support available 24 hours a day
0800 What's Up – Available Mon-Fri 12pm-11pm Sat/Sun 3pm-11pm on 0800 942 8787
Lifeline – call on (0800 543 354) or text HELP (4357) for confidential support.
This content can have an impact beyond those immediately engaged with it. It is likely to have had a range of impacts on each person – some may be severely affected and others may not be affected at all. It is important to be aware of the need to talk with young people who have heard about it and to encourage them to express their feelings in response to the video. We recommend that having regular, open conversations at home around online safety is important to help young people navigate the myriad of digital challenges they will experience.
You can read more on our parental control advice page here. There is an option to switch to Safe Search when using Google search or alternatively, you can consider looking into this article to block Google images without blocking Google search.
This staying safe online guide and some of our printed resources may be useful.
Ngā manaakitanga
Hira Gage | Director of Education for Tai Tokerau
DDI +6494368914 | Mobile +64 27 501 5068
24 Kaka Street, Whangarei
education.govt.nz
We shape an education system that delivers equitable and excellent outcomes
He mea tārai e mātou te mātauranga kia rangatira ai, kia mana taurite ai ōna huanga


ALERT LEVEL 2

  KEEPING SCHOOL SAFE FROM WEDNESDAY 12 AUGUST: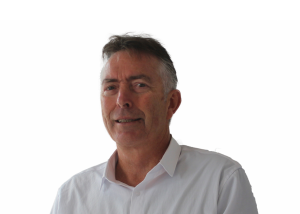 Tena koutou whanau ma. Greetings to everyone
At Alert Level 2, our school is open and we want to encourage regular attendance as long as students are well.  We would like to give you confidence that we have a strong sense of how to manage well-being, and that we have robust systems in place to keep everyone safe.
The two main strategies to keep everyone safe in school are:
'strong hygiene practices' and 'personal distancing'
In fact because we are doing as much as we can to keep ourselves safe, we are being really fussy about:
hand washing with soap
how we cough and sneeze safely
keeping our distance from one another
Keeping our learning environments sanitised
Students staying home if they are unwell
Check out this video 😊 https://www.youtube.com/watch?v=yZvtoVrykb8&feature=youtu.be
Contact Tracing Register:
We will be keeping a register of people coming onto our school sites for 'contact tracing'.
The School Gates will be locked to traffic and notices on the gates will give instructions.
Parents please drop off and pick up your children outside the School Gates.
If arriving early, please be patient and wait for your child/children, outside the School Gates.  After the final school bell, the children will meet you at the School Gate.  If there's a specific reason you're needing to remove your child early, please come in and talk to our Office Staff who will assist you.
If you are coming onto the School Site beyond the gates, please report to the Admin Staff in the School Office, to have your name and contact details recorded (both Kaikohe and Waimate Campuses please).
For visitors we don't know, we will ask for full contact details i.e. phone, address and email information to enable Health Services to 'contact tracing' where needed.
PLEASE STAY AT HOME IF YOU ARE UNWELL – STUDENTS AND STAFF
Please stay away from school if you are unwell. If you have COVID-like symptoms, please make sure you are assessed by a GP or Healthline to determine if testing is recommended. The symptoms for COVID-19 have expanded as more has become known about the virus.
Symptoms noted on the Ministry of Health website are:
a cough
a high temperature (at least 38˚C)
shortness of breath
a sore throat
sneezing and runny nose
temporary loss of smell.
Please contact us as soon as possible so we are able to have clarity for our attendance registers. You can make contact in any way that works for you:  phone, email, text, message to your children's teacher
Finally: It is easy for us to become frustrated with regulations at times like these – I think that when we look at what the Bible has to say we see that we are admonished come into alignment with our Government and meeting their requests because they have been appointed by God to look after us in the 'civic' sense.  So far as Government instructions do not require us to sin against God, we are to honour God and be an example to others by doing what we have been asked to do.
Romans 13:1-7,
1 Peter 2:13-17
Titus 3:1
If you have questions about any of these matters please feel free to contact me.
Please check our website and newsletters regularly for more detailed information as it comes available
Nga mihi mahana – Blessings to all
David Rogers
Principal
BOARD OF TRUSTEES – STUDENT REPRESENTATIVE ELECTION:


It's now time to start voting for one student representative to the Board of Trustees.
Voting forms have been distributed to all eligible voters on the student roll.
How to return your voting paper 
Please read carefully before voting!
1. If posting your voting paper, use the enclosed envelope and post to:
Returning Officer
PO Box 235
KAIKOHE 0440
Your vote will not be counted unless the envelope is postmarked before the day of the election, Thursday 17th September 2020 and received by the returning officer not later than 5 days after the date of the election. Ensure you post it before 6.00pm the day before voting closes.
2. If your voting paper is delivered to the school, please ensure that it is delivered and put into the blue BOT Election box before noon on the Friday 18th September in the enclosed envelope.
It should be taken to: 52 Mangakahia Road, Kaikohe
Voting closes on Friday 18th September 2020 at noon
Sareya Norman (Returning Officer) 
 
EVENTS:
18 SEPTEMBER 2020 FRIDAY 5:30 pm WHANAU KAPAHAKA PERFORMANCE KAIKOHE CAMPUS: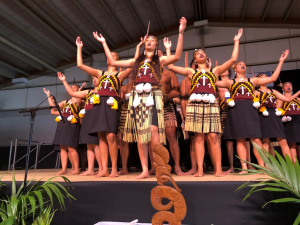 NAU MAI     HAERE MAI 
Our Junior and Senior kapahaka roopu, NGA HOIA O IHU KARAITI TUAKANA- TEINA, will be doing a whanau performance this Friday. There will be kai stalls and taonga stalls starting at 4:30pm. The juniors will perform at 5.30 and the senior roopu at 6pm. Gold coin koha entry. All proceeds go towards the kapahaka roopu for ministry and haerenga. Come along and support these beautiful rangatahi, they have put a lot of hard work into their brackets, PHILIPPIANS 2:2, working together with one mind and one purpose. All Glory to God!
28th SEPTEMBER – 2nd OCTOBER SPRING SCHOOL HOLIDAYS ACTIVITIES KIWI NORTH WHANGAREI:
Join our immersive activities Monday 28th September to Friday 2nd October
The Tuia Mātauranga GeoTour will be in Tai Tokerau in November 2020
Check out https://www.tuiaeducation.org.nz/geocaching  for more information
Bookings are now open for the 2021 Science Roadshow!
Auckland 24 May – 11 June, 4 – 8 July
Northland 16 June – 2 July
Email Science Roadshow info@roadshow.org
6th – 7th OCTOBER HULLABALOO CHILDREN'S FESTIVAL IN KAIKOHE
TUES 6 OCTOBER 2020 (OCT SCHOOL HOLIDAYS)
Festus McBoyle, The Pioneer Village, Kaikohe 10.30am and 1pm shows
https://eventfinda.co.nz/2020/captain-festus-mcboyles-travellin-variety-show/kaikohe
WEDS 7 OCTOBER 2020 (OCT SCHOOL HOLIDAYS)
Magic In The Bush, The Pioneer Village, Kaikohe 10.30am and 1pm shows
https://eventfinda.co.nz/2020/magic-in-the-bush/kaikohe
SPRINGBANK SCHOOL – MARKET DAY POSTPONED
16 NOVEMBER TO 9 DECEMBER NCEA EXAMS BEGIN:
The Ministry of Education have changed the start of the external examinations for NCEA to a later date.
NCEA exams will now begin on Monday 16 November – Wednesday 9 December.
This is to help relieve some of the learning time pressure students and teachers have experienced due to home learning during the COVID19 Lockdown period.
We want to thank whanau who worked hard during the lock down period by getting involved with the learning needs of their rangatahi.
We all are working hard at school to ensure the best outcome for our rangatahi.
Please continue to keep engaged with the learning of your children, as research shows that strong whanau, student and school connections make the world of difference to future learning outcomes.
This year has challenges before all of us, but we are aiming to build on what we have learnt together, to plan the pathway ahead.
You can see the revised 2020 Examination Timetable and the Whanau Survey on our school website www.kcs.school.nz
Whanau support and input is vital and very much appreciated.
Please also complete the whanau survey, as this will help gather your voice too as we reflect on what has been learnt in a much broader sense over the past 2 months.
If you have any NCEA queries, please contact:  Yvonne Vujcich 09 405 2626
SCHOOL BUSINESS AS USUAL REMINDERS:
ATTENDANCE:
Reminder:  Parents / Caregivers please phone our School Office on 09 4011 873 or email by 9 am in mornings should your child / children be absent.
Should we miss your call, please leave a message on our answering phone:
Please advise the following details:
The student's name
The absence reason
When they are likely to return to school
Failure to do so will result in Follow up action for 'Truancy', as part of the 'Rock On Truancy Project'.
You may receive a text, email, phone call and where serious Truancy occurs a 'Rock On Letter'.
Julie Haines                ( Year 1 – 8 Students)       julieh@kcs.school.nz
Jacqueline Te Huia   (Year 9 – 13 Students)      jacquelinet@kcs.school.nz
ARRIVING LATE TO SCHOOL (KAIKOHE CAMPUS):
Any student arriving late to School is required to sign in at the School Office upon arrival
Parents of young students who arrive late, will need to sign them in before dropping them off to their class
At the first class / form time of the day, the School Roll is marked and any marked 'absent' will be followed up as noted above, for attendance absences
It's important your children arrive to school on time, as this too is considered a form of Truancy
VISITORS TO OUR KAIKOHE SCHOOL CAMPUS:
All visitors who enter our School Grounds are required to sign in / out at our School Office
We take seriously the security and welfare of our students and therefore require Parents and Visitors adhere to this requirement
If it's before the first school bell and you're just dropping your children off and immediately leaving, you won't need to sign in/out
If you remain onsite, you will be considered as a 'Visitor' and therefore will need to sign in / out at the School Office
If you arrive early to pick up your child / children and it's before the final school bell, you will need to sign your child out, at the School Office
COMMUNITY NOTICES / ADVERTISEMENTS:
WA AKO NCEA HELP – TUESDAYS, WEDNESDAYS THURSDAYS – KAIKOHE:
NORTHTEC TRADES ACADEMY:
Jane Lim
STAR/ TRADES ACADEMY OFFICER
Business Development
P: +64 (9) 470 3802            
SPORT NORTHLAND:
Tēnā anō koutou katoa,
Ngā mihi o te wiki tuawaru. Kua tata mai te mutunga o tēnei wāhanga nō reira kia kaha koutou katoa kia mutu pai ngā mahi. Ko te pārongo mō tēnei wiki ko "Ngā Kai Whakatipu". Ko ēnei kai ko ngā mātāpuna pūmua: ngā nati, ngā mīti , ngā hēki , me ngā kai pīni.  Ko te painga o ēnei kai hei whakaora ōu uaua, ā hei whakatipu i te tinana.
Greetings for week 8.  We are nearing the end of the term so keep strong and keep up the good work.
 This week's nugget is our "Grow" food group.
These foods are our sources of protein such as: nuts, meat, eggs, and beans.
The goodness of these are that they help with recovery and with growing our bodies.
Ngā mihi,
Tuparahuia Pita – Energizer Mid North
Sport Northland | Northland Sports House, 97 Western Hills Drive| PO Box 1492, Whangarei 0140
022 658 2892 Mobile | www.sportnorthland.co.nz | www.runwalkseries.co.nz
I keep active by paddling waka … How about you?
GYMNASTICS CLASSES IN KAIKOHE:
Where: Kaikohe Intermediate School on Park Road
When: Every Monday of the term (all year)
Classes:
Pre school:                    3.30 – 4.10 pm     $35 per term
Recreation 5-12yrs:     4.15 – 5.15 pm     $45 per term
Advanced pre comp:   4.50 – 6.30 pm    $55 per term
Contact Karla 0274512440 or 09 4011706
KAIKOHE RUGBY U10s & U11s TEAMS LOOKING FOR PLAYERS:
Kaikohe Rugby U10s are looking for players for 2020
Trainings – Wednesdays 4pm @Kaikohe Rugby Club
Coach – Mate Rakete – Mobile: 02041696871
Kaikohe Rugby U11s are looking for players for 2020
Trainings – Wednesdays 4pm @Kaikohe Rugby Club
Coach – Anzac Leaf – Mobile: 02102518375
Nga mihi
Bodean Rogers
Bay Of Islands Community Rugby Manager
Northland Rugby Union | 50 Kioreroa Road Whangarei | PO Box 584, Whangarei 0140 P: 09 438 4743 | M: 020 4112 4415
KAIKOHE CLEANER AVAILABLE:
Blessings to you all and stay safe!