Spring 
THIS WEEK'S MEMORY VERSE: 

Week 6
"The Lord your God has blessed you in all the work of your hands."
Deuteronomy 2:7
2020 Term 4:
ENDS: 

     Friday     11 December
KEY DATES: 
School:
16 November – 9 December:            NCEA Exams                                             Kaikohe Campus
27 November Friday:                          Teacher Only Day                                    Both Campuses
4 December Friday 4 pm:                   Board of Trustees Parent Representative Election closes
10 December Thursday 10 am:         Waimate North Campus Prizegiving
11 December Friday 11.30 am:         Kaikohe Campus Years 1 – 10  Prizegiving
31 March 2021 – 2 April 2021:          Primary School Camp                             Kaikohe Campus
Community:
17, 18, 19 November – 7-9 pm:        Free Caps Financial Courses                  Kaikohe Campus
20 – 21 November Friady-Saturday:Free Pregnancy Counsellor Training     Kaikohe Campus
3 December -4.30 pm – 6.30 pm:     Christmas @ Pioneer Village                 Kaikohe
6 December 2 pm:                               Rise Ballet – Turner Centre                    Kerikeri
December 2020 – January 2021:      NZ Kids Holiday Surf Programmes        Tutukaka & Taupo Bay
For further details please see below the heading EVENTS:
NOTICES:
HOMEWORK ASSIGNMENT YEAR 10 STUDENTS – KAIKOHE CAMPUS:
Dear whanau,
Our Year 10 students have a project in English where they have to take care of a 'flour baby' with their classmates. They will have it with them some nights.
Can you please support them with this by asking questions?
Ma te Atua, Mrs Whiu.
HEALTH NOTICE –  SORE THROATS STILL MATTER:

Our Strep A nurses have not been at schools since COVID. We know how serious Strep A is and how often children at KCS have been picked up as being positive for Strep A in the past.
It is very important to take sore throats seriously as it can lead to rheumatic fever.
No swabs are done at school. IF your child has a sore throat, please take them to be checked.
This can be done in Kaikohe through Te Hau Ora O Ngapuhi or at your local doctors.
YEAR 11-13 STUDENTS AND WHANAU:
NCEA exams begin:     Monday 16 November – Wednesday 9 December.
Classes are continuing as normal for the next few weeks during the exam period as we will still be teaching our rangatahi towards the completion of all your external and internal assessments for the year. Please continue to come prepared to give your very best.
Correct school uniform is still to be worn to school and to the NCEA examinations.
If you have any NCEA queries, please contact:  Yvonne Vujcich 09 405 2626
Year 11 – 13 End of Year Reports:
Year 11 – 13 End of Year Reports will be posted at the beginning of December once all assessments and grades are completed and entered.
Prayer:
Dear Lord, would you pour out in abundance your grace, strength, wellness, and a determination to every one of our students to do their best for every examination.
We also ask for a strong sense of your divine presence and peace Lord, every moment, every day, we ask in Jesus Name.
Thank you Lord, Amen!
WA AKO NCEA HELP – TUESDAYS, WEDNESDAYS THURSDAYS – KAIKOHE:
BOARD OF TRUSTEES – PARENT REPRESENTATIVE ELECTION: 
Nominated KCS Candidates for the 2020 Parent Elections
Sandra Tuechsen
Elizabeth Cook
It's now time to start voting for one parent representative to the Board of Trustees.
Voting forms have been distributed to all eligible voters on the parent roll.
 How to return your voting paper
Please read carefully before voting.
If posting your voting paper, post it to:

Returning Officer




PO Box 235, Kaikohe 0440

If posted, your vote MUST be received by the returning officer no later than 5 days after the date of the election. Try to post it as early as possible as New Zealand Post has reduced postal delivery days in some areas.
If delivering your voting paper, deliver it to:

Returning Officer




52 Mangakahia Road, Kaikohe 0405

You must deliver it before

4pm

on (Friday 4th December 2020).
Voting closes on (Friday 4th December 2020) at 4pm.
Sareya Norman (Returning Officer) 
SCHOOL PRIZEGIVINGS:
Waimate North Campus Prizegiving:
Thursday 10 December 2020 – 10.00 am
Kaikohe Campus Junior – Middle School Years 1 – 10 Prizegiving:
Friday 11 December 2020 – 11.30 am
16 NOVEMBER – 9 DECEMBER NCEA EXAMS BEGIN:
NCEA exams begin on Monday 16 November – Wednesday 9 December.
17, 18, 19 NOVEMBER 2020 7- 8 pm FREE CAPS FINANCIAL COURSES KAIKOHE:
20 – 21 NOVEMBER FRIDAY – SATURDAY KAIKOHE PREGNANCY COUNSELLING TRAINING:
An exciting development off the back of the vote4life campaign in pursuit to reduce the numbers of abortions in NZ.
Vision is to bring truth and love to women facing a crisis pregnancy and surround them with support as they navigate the choices available to them.
Currently in the final stages of securing a venue in Kaikohe for a Pregnancy Choice Centre (name to be announced) and on track to open before Christmas this year!
This service will be open to the whole of Northland.
The Centre is modelled off the success seen in the 'Tauranga Pregnancy Centre' that opened back in 2013 with a track record of 80% of the women they have supported changed their minds and did not abort their babies!   [Visit their website here  or  facebook page here ]
When someone faces an unplanned pregnancy, their choices are abortion, adoption, whangai, temporary care or to keep their baby.
The support that can be provided to these women through the Pregnancy Choice Centre will ensure they receive not only the full information around their options but most importantly the support so women can make an informed choice on each option and their consequences.
In the new Kaikohe Centre there will be many opportunities for volunteers to be involved as we continue to build out this space and what can be  offered. 
Our initial thinking includes utilising our current resources as a toy loan/hire service for birthday parties, we also have significant quantities of catering resources for hire and quality donation area.
The shop may have multiple spaces set out e.g a drop in zone to have a cuppa, kids play area, hiring equipment and most importantly a private and confidential counselling service including Living in Colour, a counselling programme for those who have previously chosen abortion.  The multiple hire services we will provide also creates a wonderful opportunity as a safe space for women as a soft approach to our services.
We invite you to join us on the journey as we build our spaces within the venue to suit our local community.
Primarily, we will need a team of counsellors to work with women facing a crisis pregnancy.  We have the Counsellor Training dates confirmed:
Friday     20 Nov        7.00 pm – 9 pm
Saturday 21 Nov        9.30 am –  4 pm
Janice, the founder of Pregnancy Choice in Tauranga will be facilitating these free training sessions. If you would like to know more about this training click on this link here.
The Mid North Pregnancy Choice Trust is now registered but we haven't set up the bank account yet.
If you'd like to make a tax deductible donation you could do so through the Celebration Trust  account 06-0333-0033097-02. Please include the word 'pregnancy' in the reference. We will transfer the funds straight into the new trust account once it is opened.
Our goal is to open the Centre before Christmas and we look forward to inviting you to the official opening.
Please feel free to forward this email on to contacts who may be interested.
Nga mihi,   Mike Shaw Independent Candidate Northland
http://www.vote4life.nz/
27 NOVEMBER – FRIDAY – TEACHER ONLY DAY:
Students of both Kaikohe and Waimate North Campuses will not be attending School on Friday 27 November, as it is a 'Teacher Only Day',  for school staff to participate in online training for the new NCEA structures and with Primary Staff utilising that time to plan for 2021.
3 DECEMBER 4.30 pm – 6.30 pm KAIKOHE CHRISTMAS IN THE VILLAGE:
Kia ora koutou katoa,
@ The Pioneer Village, Kaikohe, Parade Starts 5.30pm

FREE FAMILY FUN
Face Painting
Kids Entertainment
Magician
Food Stalls
Lolly Scramble
SANTA will attend!
Enter a float – theme this year is MOVIES!! – let your imagination run wild – Disney? Marvel? Dr Suess or even Mad Max? Get creative!
Prizes for 1st prize, recognition for 2nd and 3rd
To enter email admin@kaikohe.town or call me 021 124 0382
Run by Kaikohe Business Association with support from Pioneer Village Kaikohe
Nga mihi, Anika Whapshott on Behalf of Kaikohe Business Association  021 124 0382
4 DECEMBER 2020 4 pm BOARD OF TRUSTEES PARENT REP ELECTION CLOSES:
Details refer to School Notices above.
6 DECEMBER 2020 2 pm RISE BALLET – TURNER CENTRE:
A few of our students from Waimate North Campus, will be performing
Northern Dance Academy rises through the levels from age 5 – 18 with a selection of their classical ballet and contemporary syllabus, competition solo and groups.
Bring extra coins for the raffle.
Made possible with the support of Creative Communities.
10 DECEMBER THURSDAY 10.00 am – WAIMATE NORTH CAMPUS PRIZEGIVING:
Come join with us as we celebrate the achievements of our students for 2020, at Waimate Campus.
11 DECEMBER FRIDAY 11.30 am – KAIKOHE CAMPUS YEARS 1 – 10 PRIZEGIVING:
Come join in the Celebrations at Kaikohe Campus as we showcase the talents of our Kapahaka Group and celebrating student's achievements for 2020.
DECEMBER 2020 – JANUARY 2021 FREE HOLIDAY SURF PROGRAMMES:
Good news! We have funding for our popular summer holiday surf programme at Tutukaka & Taupo Bay, this is free for 11-18 year olds who school in Northland/Far North. For those aged 7-10 years there is a charge.  The programme is designed to get kids active over the summer holidays and into a sport they can enjoy for years to come.
31 MARCH – 2 APRIL 2021 KAIKOHE CAMPUS PRIMARY SCHOOL CAMP:
Who:     Primary School – David Prickett
When:   31st March – 2nd April 2021
Where: Manaia Camp or Marsden Bay Christian Camp
We are seeking parents that wish to attend camp as helpers to get in contact with David. Helpers need to be fit (able to walk up Mount Manaia (4 km round trip), have a sense of humour and be willing to get stuck in!
All children in year 1 and 2 need a parent to attend camp.
If there are any questions or concerns please get in contact with David Prickett at davidp@kcs.school.nz
SCHOOL BUSINESS AS USUAL REMINDERS:
SCHOOL UNIFORMS – ORDERING ONLINE DIRECT WITH NEW SUPPLIER:
Our School Office no longer carries stock of School Uniforms.
There are 2 options available for purchasing School Uniforms:
1)   Order School Uniforms Direct Online at:
Uniform Hub:
Online shopping at: https://uniformhub.co.nz/ or https://uniformhub.co.nz/pages/find-your-school
Facebook page: @northlanduniformhub
Address: 577 Kamo Road, Kamo, Whangarei 0112
Email: info@uniformhub.co.nz
Phone: 09 435 2576
Opening hours: Mon – Fri 8.30am – 5pm & Sat 9am-12.30
2)  Order and pay at Kaikohe Campus School Office (in person)
      52 Mangakahia Road, Kaikohe
      There will be a surcharge to pay over and above your purchases amount.
      You need to be sure of the sizes before ordering, as there will be no exchanges or refunds
SCHOOL FACEBOOK PAGE:
Kia ora Whanau,
We would like to invite you to join our Facebook page. Here you will find highlights from our week, important notices and snapshots of the learning. Please scan the QR code below to join our group, we would love to have you onboard.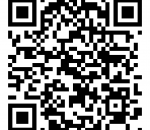 ATTENDANCE:
Reminder:  Parents / Caregivers please phone our School Office on 09 4011 873 or email by 9 am in mornings should your child / children be absent.
Should we miss your call, please leave a message on our answering phone:
Please advise the following details:
The student's name
The absence reason
When they are likely to return to school
Failure to do so will result in Follow up action for 'Truancy', as part of the 'Rock On Truancy Project'.
You may receive a text, email, phone call and where serious Truancy occurs a 'Rock On Letter'.
Julie Haines                ( Year 1 – 8 Students)       julieh@kcs.school.nz
Jacqueline Te Huia   (Year 9 – 13 Students)      jacquelinet@kcs.school.nz
ARRIVING LATE TO SCHOOL (KAIKOHE CAMPUS):
Any student arriving late to School is required to sign in at the School Office upon arrival
Parents of young students who arrive late, will need to sign them in before dropping them off to their class
At the first class / form time of the day, the School Roll is marked and any marked 'absent' will be followed up as noted above, for attendance absences
It's important your children arrive to school on time, as this too is considered a form of Truancy
VISITORS TO OUR KAIKOHE SCHOOL CAMPUS:
All visitors who enter our School Grounds are required to sign in / out at our School Office
We take seriously the security and welfare of our students and therefore require Parents and Visitors adhere to this requirement
If it's before the first school bell and you're just dropping your children off and immediately leaving, you won't need to sign in/out
If you remain onsite, you will be considered as a 'Visitor' and therefore will need to sign in / out at the School Office
If you arrive early to pick up your child / children and it's before the final school bell, you will need to sign your child out, at the School Office
HEADS UP – LICE!:
Please check your children for head lice. Lice have nothing to do with personal hygiene.  Lice love everyone, including the cleanest kid in the class!
A head louse can survive up to 4 weeks on a person's head and lay 10 eggs a day!
Since that means lice can multiply fast, it's a good idea to treat head lice quickly.
Lice can be hard to get rid of.
Lice are insects, so the treatments for lice are basically insecticides or pesticides.
Medicated lice treatments usually kill the lice and nits, but it may take a few days for the itching to stop.
As an alternative to chemical treatments, you can try wet combing – using a fine-tooth comb on wet hair to remove nits and lice.
Kids Can has provided the school with nit combs and nit shampoo.
If you would like some, please ask at the School Office.
Blessings to you all and stay safe!