THIS WEEK'S MEMORY VERSE: 

Week 9
"Live as children of light and find out what pleases the Lord."
Ephesians 5:9-10
2020 Term 4:
ENDS: 

           Friday      11 December
2021 Term 1:
STARTS: 

      Tuesday     2 February
KEY DATES: 
School:
11 December Friday 11.30 am:         Kaikohe Campus Years 1 – 10  Prizegiving
31 March 2021 – 2 April 2021:          Primary School Camp                            Kaikohe Campus
Community:
11 December 2020 – 22 January 2021: Youth Summertime Bookclub          Northland Libraries
14 – 25 December:                              Kaikohe OSCARS Holiday Programme  Kaikohe Campus
15 December:                                      Library Summer Reading Programme   Northland
December 2020 – January 2021:      NZ Kids Holiday Surf Programmes Tutukaka & Taupo Bay
For further details please see below the heading EVENTS:
NOTICES:
HAVE A MERRY CHRISTMAS AND A HAPPY NEW YEAR:
Tena koutou katoa Whanau, Greetings to you all.
Wow what a year! We got there in the end.
With all the ups and downs faced in this year, may we remember to make the most of every precious moment we share with our whanau / family and friends over the Christmas / New Year's holiday season.
Let's also let our attention be drawn to the real reason for the season, which is: celebrating 'Jesus'.
What a gift!  A precious gift that continues to bring forth blessings into eternity, for those who would receive Him.
We pray you all would be abundantly blessed and find the true Love, Peace and Joy that only come through 'Jesus'.
Take care whanau and we look forward to seeing you back again in 2021.
KAIKOHE CHRISTIAN SCHOOL BOARD OF TRUSTEES ELECTION
PARENT ELECTION RESULTS:
I hereby declare the following duly elected:  Elizabeth Cook   
S Norman
Signed
Returning Officer
2021 'KA ORA KA AKO LUNCHES IN SCHOOL PROGRAMME':
Tena koutou whanau ma – warm greetings to everyone
The Government is currently introducing a free, healthy, daily school lunch in some schools for all students called 'Ka Ora, Ka Ako Lunches in Schools Programme'.
We are really excited to let you know that our school will be joining the free lunch programme from Term 1, next year.
The lunches will be available for all our students and we will make no distinction about those who may need it more than others. All parents want to provide their children with a lunch every day but, as you will know sometimes we can struggle, often through no fault of our own find it difficult to meet the needs in this area. We know that some of you will have been particularly affected by the economic impact of the COVID-19 pandemic and offering a lunch for all our children will go some way to helping families and whānau to support their children and tamariki. This is why we have decided to take part in this programme.
We will work with suppliers and the Ministry of Education to make sure the lunches are healthy and nutritious and meet any specific dietary needs our students may have. All suppliers will be required to meet New Zealand food safety standards. We also intend to take advantage of this opportunity to come together each day for lunch, seated together in fellowship, and we would love to share this time with you as well.
The lunches are not compulsory, and you can continue to provide your child's own lunch, if you wish, however we recognise the wonderful investment that has been made into our young people and we hope you will choose to be part of this.
The programme will run until the end of 2021 and will be evaluated whilst it is running. This will include feedback from schools, students and suppliers about what the lunches are like, how they are delivered, and if they have an impact on students' learning and achievement. This information will help to decide whether to continue beyond 2021, and what an ongoing programme might look like.
You can find out more about the programme at:
www.education.govt.nz/free-and-healthy-school-lunches
BREAKFAST CLUB – KAIKOHE CAMPUS EVERY WEDNESDAY & FRIDAY:
Breakfast Club every Wednesday and Friday has been exceptionally successful this term since it started.
A huge thanks to Elsie and Karen who have steered this ship so well!
Weetbix, toast, homemade jams and milk are served every week with a BBQ breakfast on the first day of each month, we served 40-50 of our tamariki this Wednesday!
SCHOOL PRIZEGIVINGS:
Kaikohe Campus Junior – Middle School Years 1 – 10 Prizegiving:
Friday 11 December 2020 – 11.30 am
ACHIEVEMENTS:
3 DECEMBER KAIKOHE CHRISTMAS PARADE COMMUNITY WINNER:
Last Thursday our school put together a float, The Nativity Story.
We want to thank the school whanau, teachers and students who worked together to create an impressive visual representation of the greatest story ever told.
It was an awesome evening celebrating Christmas with our wider community.
Out float won 1st place in the community section.
Year 7 & 8 KAIKOHE CAMPUS – SURVIVOR NIGHT WAIMA STATE FOREST:
This year the Year 7 & 8 class went into the wild for their Survivor Night.  I am proud of the way they gave a 100% to all of the tasks and how they awhi each other through challenges. They, for the most part, stuck together and came out of challenges stronger than before.
My class really enjoyed the challenge of hiking, bush crashing following a compass bearing, navigating and topo 50 map reading lessons, flint fire starting lessons, teamwork night tninja course, bivvy and shelter making, waterhole finding and working together to plan and pack ALL the gear they needed for two days out in the wilderness.
As for myself, I  have ideas forming to improve the learning outcomes for next year's Survivor Night. I hope everyone learned some valuable skills about the outdoors and have a new confidence to push their boundaries and make the most of all opportunities presented.
A big thank you to my team who kept everyone safe and supported throughout the challenges: Dave Ramsey, Peter Giesbers, Mr Prickett and Joni Erueti
There are so many photos. Here is a link to more Survivor Night 2020
Lana Giesbers
EVENTS:
11 DECEMBER FRIDAY 11.30 am – KAIKOHE CAMPUS YEARS 1 – 10 PRIZEGIVING:
Come join in the Celebrations at Kaikohe Campus as we showcase the talents of our Kapahaka Group and celebrating student's achievements for 2020.
11 DECEMBER – 22 JANUARY LIBRARIES YOUTH SUMMERTIME BOOKCLUB:
Kaikohe Library is running a Youth summer reading programme to reach out to our young people and engage them in a fun, rewarding summer challenge through December and January. This includes an Xtreme Photo Challenge, Reading Bingo, and a Choose Your Own activity.
The aim is to encourage our young people (Year 9-13) to read, with each activity they complete giving them another entry into our prize draw. This has been very kindly sponsored by such businesses as Hokianga Express Charters, who are giving a voucher for four to ride the ferry and go sandboarding for free!
Youth Summertime Bookclub activity sheets can be picked up at Kaikohe Library from Friday 11 December and entries into the Prize Draw must be in by Friday 22 January. Winners will be announced the following week.
14 – 25 DECEMBER – KAIKOHE OSCARS HOLIDAY PROGRAMME AT KAIKOHE CAMPUS:
15 DECEMBER FAR NORTH DISTRICT LIBRARIES SUMMER READING PROGRAMMES BEGIN:
Hey kids, drop into your local library from December 15 and grab a Boogieboard Bookclub Summer Reading Challenge!
There's things to do, things to read, and things to collect, so lots of fun for you and your whanau over the summer holidays.
When you've completed the challenge, bring it in to your local library to get a prize! These must be collected by 5pm on Friday 12 February 2021.
If you're not already a library member, you can join for free, and children's cards no longer have any overdue fines.
Please contact us if you require further information.
Kind regards, Amanda Hawkes – Customer Service Officer District Services, Far North District Council 0800 920 029
DECEMBER 2020 – JANUARY 2021 FREE HOLIDAY SURF PROGRAMMES:
Good news! We have funding for our popular summer holiday surf programme at Tutukaka & Taupo Bay, this is free for 11-18 year olds who school in Northland/Far North. For those aged 7-10 years there is a charge.  The programme is designed to get kids active over the summer holidays and into a sport they can enjoy for years to come.
31 MARCH – 2 APRIL 2021 KAIKOHE CAMPUS PRIMARY SCHOOL CAMP:
Who:     Primary School – David Prickett
When:   31st March – 2nd April 2021
Where: Manaia Camp or Marsden Bay Christian Camp
We are seeking parents that wish to attend camp as helpers to get in contact with David. Helpers need to be fit (able to walk up Mount Manaia (4 km round trip), have a sense of humour and be willing to get stuck in!
All children in year 1 and 2 need a parent to attend camp.
If there are any questions or concerns please get in contact with David Prickett at davidp@kcs.school.nz
SCHOOL BUSINESS AS USUAL REMINDERS:
SCHOOL UNIFORMS – ORDERING ONLINE DIRECT WITH NEW SUPPLIER:
Our School Office no longer carries stock of School Uniforms.
There are 2 options available for purchasing School Uniforms:
1)   Order School Uniforms Direct Online at:
Uniform Hub:
Online shopping at: https://uniformhub.co.nz/ or https://uniformhub.co.nz/pages/find-your-school
Facebook page: @northlanduniformhub
Address: 577 Kamo Road, Kamo, Whangarei 0112
Email: info@uniformhub.co.nz
Phone: 09 435 2576
Opening hours: Mon – Fri 8.30am – 5pm & Sat 9am-12.30
2)  Order and pay at Kaikohe Campus School Office (in person)
      52 Mangakahia Road, Kaikohe
      There will be a surcharge to pay over and above your purchases amount.
      You need to be sure of the sizes before ordering, as there will be no exchanges or refunds
SCHOOL FACEBOOK PAGE:
Kia ora Whanau,
We would like to invite you to join our Facebook page. Here you will find highlights from our week, important notices and snapshots of the learning. Please scan the QR code below to join our group, we would love to have you onboard.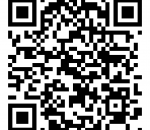 ATTENDANCE:
Reminder:  Parents / Caregivers please phone our School Office on 09 4011 873 or email by 9 am in mornings should your child / children be absent.
Should we miss your call, please leave a message on our answering phone:
Please advise the following details:
The student's name
The absence reason
When they are likely to return to school
Failure to do so will result in Follow up action for 'Truancy', as part of the 'Rock On Truancy Project'.
You may receive a text, email, phone call and where serious Truancy occurs a 'Rock On Letter'.
Julie Haines                ( Year 1 – 8 Students)       julieh@kcs.school.nz
Jacqueline Te Huia   (Year 9 – 13 Students)      jacquelinet@kcs.school.nz
ARRIVING LATE TO SCHOOL (KAIKOHE CAMPUS):
Any student arriving late to School is required to sign in at the School Office upon arrival
Parents of young students who arrive late, will need to sign them in before dropping them off to their class
At the first class / form time of the day, the School Roll is marked and any marked 'absent' will be followed up as noted above, for attendance absences
It's important your children arrive to school on time, as this too is considered a form of Truancy
VISITORS TO OUR KAIKOHE SCHOOL CAMPUS:
All visitors who enter our School Grounds are required to sign in / out at our School Office
We take seriously the security and welfare of our students and therefore require Parents and Visitors adhere to this requirement
If it's before the first school bell and you're just dropping your children off and immediately leaving, you won't need to sign in/out
If you remain onsite, you will be considered as a 'Visitor' and therefore will need to sign in / out at the School Office
If you arrive early to pick up your child / children and it's before the final school bell, you will need to sign your child out, at the School Office
Blessings to you all and stay safe!