Welcome to our class. We love being at our Waimate North Campus because it's such a beautiful, historical site filled with fabulous old pohutukawa trees and lots of room to play outside. It's visited each day by our resident kukupa that fly through the branches on their way to their many feeding sites. We find being conservationists, nature watchers and caretakers of God's world comes very naturally here. Who wouldn't want to care for His world in such a special place? Learning about our history is a pleasure here too, as we are sited just down the road from the Waimate Mission Station. When we first came on site, we were welcomed warmly by the staff from this historic place as well as some of Waimate's long-standing residents. We have been wrapped warmly in love by the community and as a result, we have the privilege of having had considerable and meaningful relationships with our neighbours. In fact, Julia is our regular helper in the Junior Room (we love her too) and our neighbour John (who has moved to Kerikeri now) and our new neighbour Adrian, keep our grounds looking beautiful with their lawn mowing services. We are also kept ship-shape by our caretaker, Mike and if there are any odd jobs in between (and there are) Graeme has been the man for the job. We are proud of our learning space which is actually a house. It suits us fine as we feel more like a family than a class of students and we are free in our learning centre to use the kitchen and staff room along with our teachers! It's a happy mix of spaces and even though it may look a little 'homey' it comes within the bounds of modern learning spaces – there's a room for our Y7/8 learners to work uninterrupted on their latest Inquiry Learning; a room for our Teacher Aide to work with her special students; a main 'living' room for us to work together when we meet for group or whole class learning and of course as we said, there's the kitchen for a break and a coffee together. Oh, and did we mention our small but perfectly formed library and our resource room and not to forget our teacher's very own office with all her books – we make sure that we keep her busy choosing and borrowing these! We wouldn't be anywhere else, why would we when we have a colourful, vibrant, loving, inclusive, Christ-centred room to call our 'home-away-from-home'? And we are so blessed to have Jenny caring for us. Where would we be without her? We all know the answer to that – stuck at school! She's the one who organises all the transport, collects all the monies, rings all the parents, writes all the rosters for swim runs, cares for us when we are sick and all this besides having to be in the Junior Room to help with maths and literacy as well as organising Mrs Burgess to make sure she doesn't forget those important emails to the parents. Oh, and did we say we definitely would be stuck without her computer sorting skills. She's the glue that keeps us together, the mum who thinks ahead, the welcomer of new parents and students, the person who remembers our birthdays and still has time for a happy smile and joyful laugh and as well as this, keeps our Tuesday sausage sizzles cooking so we can bless The Fred Hollows Foundation, The Foundation for the Blind (we love those Guide Dog Puppies), World Vision and Riding for the Disabled. And that's only the start of all the things she does. What a team we have and no wonder we work happily as a team together with such loving input. Thanks to our willing and caring parents too. This sure feels like community living. How can we not begin our prayers each day without an outpouring of thanks?
We try to get out and about at least three times a term on an EOTC trip related to our Interact theme for the term. This term we've visited the Quarry Gardens and The Whangarei Museum in Whangarei (Classification of the Living World) and that was on a Friday. We also explored the Opua to Kawakawa Bike Trail on our bikes with our very special school 'friend' and teacher, Kartini, (she's the one who took us Paddle Boarding in Term 1 – we absolutely thought that was the tops so far) and had a return visit from Shirley with drawers of insects to look closely at and inspect. So you can see that we want to be as involved in God's world in our learning as possible. Our Y7/8 students are busy working on their own learning through all sorts of creative inquiries and we are the beneficiaries of their finished products – cooking, visual presentations, acting, chat discussions etc. Basically, though, we start the day with Fitness which helps us to think straight and feel fresh for the day followed by our own personal time of prayer and then it's into our favourite subjects – Maths taught by our specialist teacher, well he's our friend of the school, Mr Burgess. He's also our music teacher – ukulele – our art teacher – we're excited about all our art that's displayed on our walls and even sometimes our science teacher. After morning tea we have a time of our own personal reading thanks to those books in Mrs Burgess' office followed by a chunk of poetry which we really love as it's a mix of classic literature, modern poems and some by our favourite Psalmist, David. That takes us into Devotions where we read and share and study the works given to us by God Himself. This term we've really enjoyed 1st, 2nd and 3rd John and are now looking at how God sees us in Ephesians. We always stop and give thanks for how incredibly blessed we are in God. It's hard to pull away from these studies but we're off on our next learning journey, Written Language. How we love this subject taught by Mrs Burgess. Her trusty treasure mountain of literature means we're never stuck for something to write about whether it be narrative or transactional. Then before we know it lunchtime is upon us and as Mrs Burgess' clocks never seem in agreement lunchtime is like our lessons never quite when or what you expect it to be. The afternoon slips away as fast as the morning. We manage to have Dan our favourite sportsperson teach us soccer skills (we won our first three rounds in the latest Y7/8 soccer tournament lately and that's with more honorary than real Y7/8"s); Swimming lessons at Little Dippers thanks to our friend of the school; PE with Mrs Hutchins and we even manage to squeeze in Science, Social Science and being read to as well in our week. Yes, we are very busy in our integrated learning in our Y5-Y8 classroom. Oh, and did we mention that our work is now done on Chromebooks which our teacher loves as it makes learning seamless and she says that's why we're progressing so fast – we find little difference between home and school in our lives although of course we go to ballet, singing, drama lessons, Saint Johns, surfing and paddle boarding lessons and that's just a few of the things we do outside of school.
We follow the Interact Curriculum written by Helen Pearson for Independent Christian Schools. As you can see from above it offers a rich and varied slice of the curriculum for learners at their learning levels. It's thematic, studying one aspect of God's character in depth every term. This year we have studied: God is our Source and this term we've studied God is Creative. We find that there's hardly enough time to do all we want to do within each specialised curriculum level so we concentrate on only a few aspects but delve deeply into them. For instance last term we looked at Kauri gum, a resource placed in Northland specifically through the eyes and lives of gum diggers. We even were fortunate enough to have a real, live son of a kauri gum digger come and talk to the Inquiry learning group. This was life changing for us and lead us on to study migrants, their hopes and dreams, their influences on their families and on New Zealand society. Oh, we even went to the Far North to walk around a real gum field. That was part of our camp experience at Cooper's Beach. There's nothing like being there and experiencing first hand what we're reading in our reading groups.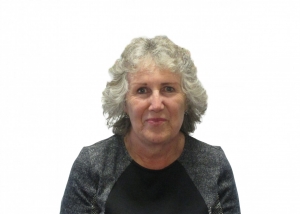 Mrs Robyn Burgess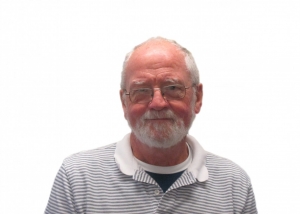 Mr Graeme Burgess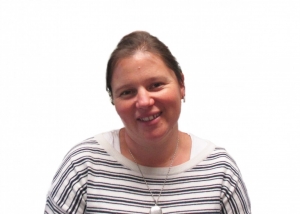 Mrs Jenny Neale
Click buttons below to view