Art – Painting
Year 9 & 10 Art 
Year Nine and Ten Art at KCS looks at exploring the Arts at Level 4, moving into Level 5 of the New Zealand Curriculum. We explore the 4 Strands of Art, Developing Practical Knowledge, Developing Ideas, Communicating and Interpreting, and Understanding the Arts in Context.
In Term 1, we look at painting techniques and processes with the end goal of a mural to go up on the school grounds as a celebration of our learning.
Term 4 shifts back to a visual arts focus with practical, hands-on activities such as sculpture creation using Harakeke and how this natural product can be processed to make high-quality art paper. We will also look at Tie-Dye and Christmas crafts to finish the year off.
NCEA Level 1, 2 and 3 Art – Painting
Level 1, 2 and 3 Art at KCS look at working towards achievement standards across Level 6, 7 and 8 of the New Zealand Arts Curriculum. To Pass, students work towards attaining 14 credits made of Internal Standards and an Externally marked Portfolio Board.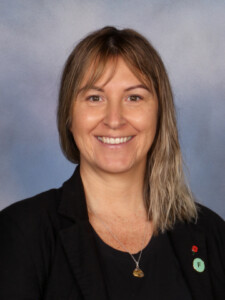 Mrs A Vreede