Kia ora, welcome to Room 6!
I believe all students have the ability to be successful. My passion is instilling this as a self-belief in all students. With guidance, Room 6 students set short-term goals in a variety of areas (maths, relationships, reading, sports, writing) to help them excel for Christ.  These goals shape the classroom teaching program.
Celebrating success, our digital creativeness and student individual uniqueness keeps our classroom a fun place to learn.
We are aiming to be a 1:1 digital class. The classroom learning program in on a google site. Children are learning the digital skills needed to self-manage their learning, to work well together and learn from one other. They do not need to rely on or wait for me, to find out what they are learning or what they should do. As a result, I am able to afford more time addressing specific learning needs in small groups lessons.
As part of our school-wide focus on 'our place', we will be looking at the natural environment (at home, school and the wider community) and explore the following questions: How have decisions of the past impacted our resources today? What resources do we have around us now and how are they used? How can we take initiative to make 'our place' better?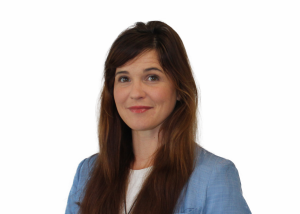 Mrs Lana Giesbers