Gateway
GATEWAY
The purpose of Gateway is to enable schools to provide senior students (year 11 and above) with opportunities to access structured workplace learning.
The Vocational Pathways provide new ways to achieve National Certificate of Educational Achievement (NCEA) Level 2 – the qualification considered as foundational for success in further education and work-based training. The inclusion of pathways credits will enable students to see how their level 2 study programme will lead to higher qualifications and future job opportunities and how their achievement will be valued in the workplace. The Vocational Pathways provide a useful tool for course planning to provide cohesive learning options that are recommended by industry.
Schools should closely align their Gateway programmes with one or more of the Vocational Pathways:
Primary Industries
Services Industries
Social and Community Services
Manufacturing and Technology
Construction and infrastructure
Creative industries
STAR
The Secondary Tertiary Alignment Resource (STAR) delivers additional operational grant funding to all State and State-Integrated schools with Year 11-13+ students to assist schools, to provide students with relevant, coherent learning experiences aligned to the Vocational Pathways
The objectives of STAR are to:
provide flexible funding for courses which will better respond to students' needs, motivate them to achieve, and facilitate their smooth transition to further education, training or employment
support students to explore career pathways and help them make informed decisions about their schooling and future work or study.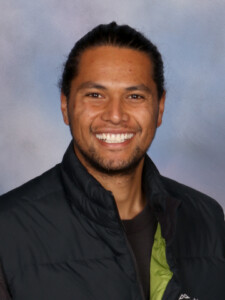 Mr Te Rangi Allen