THIS WEEK'S MEMORY VERSE: 

Week 1
The fear of the Lord is the beginning of wisdom, and knowledge of the Holy One is understanding.
Proverbs 9:10
2021 Term 1:
ENDS: 

           Friday      16 April
2021 Term 2:
STARTS: 

      Tuesday     3 May
KEY DATES: 
School:
31 March 2021 – 2 April 2021:          Primary School Camp                            Kaikohe Campus
Community:
18 February                                           Kerikeri Girls Brigade                            Starts again
For further details please see below the heading EVENTS:
NOTICES:
WELCOME BACK TO SCHOOL 2021
Tena koutou whanau ma – warm greetings to everyone
He mihi nui me te mihi mahana hoki tenei ki a koutou katoa. Tino harikoa te ngakau i te hokinga mai mo tatou katoa – it is great to be back.
As we return to school with fresh hopes and aspirations, we can be sure that it is the Lord who strengthens us for the mahi ahead.
We read in:
Isaiah 40:31 
"but those who hope in the LORD will renew their strength. They will soar on wings like eagles; they will run and not grow weary, they will walk and not be faint." 
In doing so we know that it is God in whom we trust, and we bring all matters before Him.
In some ways, the beginning of this new year is very different to how most of our school years have begun in the past – there is a very real sense that we have come through an ordeal together and that we have drawn closer through adversity. There is a deeper sense of what partnership is, and needs to be about and how we can work authentically together, hearing from each other and taking guidance from the Lord to make this place a truly Christ Centred place of learning.
We have new ideas about what we learn and about how we learn – ideas that make it necessary for us to hear from you about what you think is important. And to do this, we plan to make many opportunities for us all to be together inspiring and encouraging one another in this space we call "Schooling". When we reflect on Psalm 127 in the NLT, and as we contemplate doing new things, we see how important it is for us to remain close to the Lord's counsel;
Psalm 127:1 
"Unless the Lord builds a house, the work of the builders is wasted. Unless the Lord protects a city, guarding it with sentries will do no good."  
It is so important for us to know we are in His will in these matters.
Our first adventure is to begin building local curriculum around our 'identity and place' who we are and where we come from – local histories, landmarks, whakapapa and heritage, as we are led by the Lord. We are hoping there are many of you who are able to help us with this Kaupapa, particularly as we understand that our Christian Histories are being threatened by mainstream media who are quite at ease writing the Christian narrative out of modern texts. Amongst other things, we need to show how our Maori tupuna were wise and strong leaders, responsible for the care and well-being of their people, and that they saw in the Gospel, a message that was relevant and meaningful and true. Come and join us as we explore and record our local histories and help us to get to know one another better – keep an eye out on our website and our Facebook page to keep up to date.
Please feel free to drop in to meet with us, we are looking forward to spending more time with you.
Nga mihi mahana
David Rogers
PRINCIPAL
KA ORA KA AKO SCHOOL LUNCHES PROGRAMME:
Last year we let you know that we were joining the Ka Ora, Ka Ako programme. I can report that this initiative was ready to roll on the first day back at school and we have been delighted with the quality of the food and the response from our children/rangatahi. We have adjusted the school day to make maximum benefit for student learning and engagement from the provision of nutritious meals. I've put the new bell times below:
8:50        Start of school
                Christian Living
9:20        Start of Learning Session One
11:00      Morning Break
11:15      Ka Ora, Ka Ako together – whakawhanaungatanga
11:30      Start of Learning Session Two
1:10        Afternoon Break
2:00        Start of Learning Session Three
3:10        End of School Day
SCHOOL CARPARK:

 
Kia ora whanau ma.
I would like to ask for your help to make our carpark a safer place for our students at the beginning and end of the day by making your drop-offs and pick-ups at:
the curb / footpath on the school side of the road.
We are concerned because the carpark can become very busy at these times of the day and have had some close-calls in the past.
Thank you for your help.  Nga mihi mahana
David Rogers
31 MARCH – 2 APRIL 2021 KAIKOHE CAMPUS PRIMARY SCHOOL CAMP:
Who:     Primary School – David Prickett
When:   31st March – 2nd April 2021
Where: Manaia Camp or Marsden Bay Christian Camp
We are seeking parents that wish to attend camp as helpers to get in contact with David. Helpers need to be fit (able to walk up Mount Manaia (4 km round trip), have a sense of humour and be willing to get stuck in!
All children in year 1 and 2 need a parent to attend camp.
If there are any questions or concerns please get in contact with David Prickett at [email protected]
SCHOOL BUSINESS AS USUAL REMINDERS:
SCHOOL UNIFORMS – ORDERING ONLINE DIRECT WITH NEW SUPPLIER:
Our School Office no longer carries stock of School Uniforms.
There are 2 options available for purchasing School Uniforms:
1)   Order School Uniforms Direct Online at:
Uniform Hub:
Online shopping at: https://uniformhub.co.nz/ or https://uniformhub.co.nz/pages/find-your-school
Facebook page: @northlanduniformhub
Address: 577 Kamo Road, Kamo, Whangarei 0112
Email: [email protected]
Phone: 09 435 2576
Opening hours: Mon – Fri 8.30am – 5pm & Sat 9am-12.30
2)  Order and pay at Kaikohe Campus School Office (in person)
      52 Mangakahia Road, Kaikohe
      There will be a surcharge to pay over and above your purchases amount.
      You need to be sure of the sizes before ordering, as there will be no exchanges or refunds
KAIKOHE CAMPUS SCHOOL STATIONERY:
Can be purchased from the School Office.
For Price lists see our website under School Uniform and Stationery Lists or see the School Office.
SCHOOL FACEBOOK PAGE:
Kia ora Whanau,
We would like to invite you to join our Facebook page. Here you will find highlights from our week, important notices and snapshots of the learning. Please scan the QR code below to join our group, we would love to have you onboard.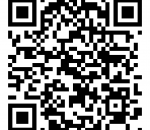 BREAKFAST CLUB – KAIKOHE CAMPUS EVERY WEDNESDAY & FRIDAY:
Breakfast Club every Wednesday and Friday has been exceptionally successful this term since it started.
A huge thanks to Elsie and Karen who have steered this ship so well!
Weetbix, toast, homemade jams and milk are served every week with a BBQ breakfast on the first day of each month, we served 40-50 of our tamariki this Wednesday!
ATTENDANCE:
Reminder:  Parents / Caregivers please phone our School Office on 09 4011 873 or email by 9 am in mornings should your child / children be absent.
Should we miss your call, please leave a message on our answering phone:
Please advise the following details:
The student's name
The absence reason
When they are likely to return to school
Failure to do so will result in Follow up action for 'Truancy', as part of the 'Rock On Truancy Project'.
You may receive a text, email, phone call and where serious Truancy occurs a 'Rock On Letter'.
ARRIVING LATE TO SCHOOL (KAIKOHE CAMPUS):
Any student arriving late to School is required to sign in at the School Office upon arrival
Parents of young students who arrive late, will need to sign them in before dropping them off to their class
At the first class / form time of the day, the School Roll is marked and any marked 'absent' will be followed up as noted above, for attendance absences
It's important your children arrive to school on time, as this too is considered a form of Truancy
VISITORS TO OUR KAIKOHE SCHOOL CAMPUS:
All visitors who enter our School Grounds are required to sign in / out at our School Office
We take seriously the security and welfare of our students and therefore require Parents and Visitors adhere to this requirement
If it's before the first school bell and you're just dropping your children off and immediately leaving, you won't need to sign in/out
If you remain onsite, you will be considered as a 'Visitor' and therefore will need to sign in / out at the School Office
If you arrive early to pick up your child / children and it's before the final school bell, you will need to sign your child out, at the School Office
COMMUNITY NOTICES:
KERIKERI GIRLS BRIGADE:
For all girls 5 – 17 years old.
Starts Thursday 18 February, 3.30 – 5.15pm at Cornerstone, Kerikeri.
Come and have some fun, and make new friends, while learning many life skills.
You are welcome to try for 3 weeks before making a commitment.
Also seeking helpers.
For more information please contact Jodie 021608375
…..
Blessings to you all and stay safe!