THIS WEEK'S MEMORY VERSE: 

Week 2
A wise son heeds his father's instruction, but a mocker does not listen to rebuke.
Proverbs 13:1
2021 Term 1:
ENDS: 

           Friday      16 April
2021 Term 2:
STARTS: 

      Tuesday     3 May
KEY DATES: 
School:
17 February:            Kaikohe Years 1-8 Manea Footprints of Kupe Trip             Opononi
24 February 9 am:  Kaikohe Campus Wellbeing Presentation & Tractor Visit Kaikohe Campus
2 – 4 March:            Kaikohe Campus Primary School Camp                                Waitangi
25 March:                Kaikohe Years 1-8 Marsden Cross Trip                                  Oihi Bay
25 March:                Kaikohe Years 5-8 Noho Sleepover at School after trip      Kaikohe Campus
1 April:                      Whole School Book Day (Dress up fun!)                              Both Campuses
2 April:                      Good Friday                                                                               No School
5 April:                      Easter Monday                                                                          No School
6 April:                      Easter Tuesday                                                                          No School
15 April:                    Kaikohe Campus Primary Whanau Athletics Day
16 April:                    Term end date
Community:
18 February              Kerikeri Girls Brigade                                                               Starts again
For further details please see below the heading EVENTS:
NOTICES:
KAIKOHE CAMPUS SCHOOL CARPARK:

 
Kia ora whanau ma.
I would like to ask for your help to make our carpark a safer place for our students at the beginning and end of the day by making your drop-offs and pick-ups at:
the curb / footpath on the school side of the road.
We are concerned because the carpark can become very busy at these times of the day and have had some close-calls in the past.
Thank you for your help.  Nga mihi mahana
David Rogers
KAIKOHE CAMPUS – SCHOOL STATIONERY PACKS REMINDER:
Please pay for your child / children's Class Stationary Packs, as soon as possible:
Online – Contact Whaea Julie Haines, if you need help with the online payment
Or in person at the School Office
For Price lists see our School Website under School Uniform and Stationery Lists or see the School Office
KA ORA KA AKO SCHOOL LUNCHES PROGRAMME – LIBELLE MENUS:
Kia ora, te whānau
Please see attached the Lunch By Libelle – Term 1, Week 3 & 4 Menus (Puriri & Totara).
These menus can be found: and downloaded at:
You will notice that they have updated the layout of the menus to include the allergen status of the standard meal, as well as the replacement item for specific dietary requirements.
If you have any questions please see the School Office
BREAKFAST CLUB – KAIKOHE CAMPUS EVERY WEDNESDAY & FRIDAY:
Breakfast is the most important meal of the day so please encourage your children to come to Narnia between 8:20 am-8.45 am for kai.
If anyone has jams to donate, please hand in to the Office.
We also need volunteer helpers to set up and clear up.
Please get in touch with David Prickett if you can support this mahi.
EVENTS:
17 FEBRUARY KAIKOHE CAMPUS YRS 1-8 MANAEA FOOTPRINTS OF KUPE TRIP OPONONI:
24 FEBRUARY KAIKOHE CAMPUS WELLBEING PRESENTATION & TRACTOR VISIT:
In house workshop with the focus on well being.
There will also be 11 tractors, a WW2 jeep and a Humvee for tamariki to see.
2 – 4 MARCH KAIKOHE CAMPUS PRIMARY SCHOOL CAMP WAITANGI CAMPING GROUND:
Due to circumstances out of our control, we have had to make changes to the location and dates of camp.
This camp will have a social studies focus that ties in to our Social Studies work this term – Explorers and the spread of the gospel across Te Tai Tokerau.
Please let the Office know if your contact details and health information for your child are up to date.
Paperwork and greater detail about camp shall be sent home later this week or earlier next week but please be aware that all students will be sleeping in tents. If you do not have your own tent, children will need to share with other students(s) in their class.
If you want to attend as a helper or you have any questions please contact with Mr David Prickett.
All year 1 and 2 children need one parent to attend camp due to the risk of water and the need for constant supervision. Any questions regarding this please speak to Mrs Vesey.
25 MARCH KAIKOHE YRS 1-8 MARSDEN CROSS TRIP – OIHI BAY:
                       KAIKOHE CAMPUS YRS 5-8 NOHO – OVERNIGHT SLEEPOVER:
To accommodate the entire Primary the Yr 1-6 children will go during the school day and return at 2:30pm.
Whaea Lana's class will travel out at the end of the day, stay at Marsden Cross to hopefully hear and see kiwi, then return to school for a noho.
Years 5 – 8 will be sleeping over after at the Kaikohe Campus after the School Trip.
1 APRIL – WHOLE SCHOOL BOOK DAY FUN:
Students and teachers alike will be asked to come to school dressed as their favourite book character.
2 APRIL – 6 APRIL EASTER – NO SCHOOL:
Good Friday 2nd April        no school
Easter Monday 5th April    no school
Easter Tuesday 6th April   no school
15 APRIL KAIKOHE CAMPUS – PRIMARY WHANAU ATHLETICS DAY:
All parents and whanau are most welcome to support and encourage their tamariki.
15 APRIL SCHOOL TERM ENDS:
SCHOOL BUSINESS AS USUAL REMINDERS:
SCHOOL UNIFORMS – ORDERING ONLINE DIRECT WITH NEW SUPPLIER:
Our School Office no longer carries stock of School Uniforms.
There are 2 options available for purchasing School Uniforms:
1)   Order School Uniforms Direct Online at:
Uniform Hub:
Online shopping at: https://uniformhub.co.nz/ or https://uniformhub.co.nz/pages/find-your-school
Facebook page: @northlanduniformhub
Address: 577 Kamo Road, Kamo, Whangarei 0112
Email: [email protected]
Phone: 09 435 2576
Opening hours: Mon – Fri 8.30am – 5pm & Sat 9am-12.30
2)  Order and pay at Kaikohe Campus School Office (in person)
      52 Mangakahia Road, Kaikohe
      There will be a surcharge to pay over and above your purchases amount.
      You need to be sure of the sizes before ordering, as there will be no exchanges or refunds
SCHOOL FACEBOOK PAGE:
Kia ora Whanau,
We would like to invite you to join our Facebook page. Here you will find highlights from our week, important notices and snapshots of the learning. Please scan the QR code below to join our group, we would love to have you onboard.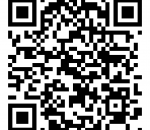 ATTENDANCE:
Reminder:  Parents / Caregivers please phone our School Office on 09 4011 873 or email by 9 am in mornings should your child / children be absent.
Should we miss your call, please leave a message on our answering phone:
Please advise the following details:
The student's name
The absence reason
When they are likely to return to school
Failure to do so will result in Follow up action for 'Truancy', as part of the 'Rock On Truancy Project'.
You may receive a text, email, phone call and where serious Truancy occurs a 'Rock On Letter'.
ARRIVING LATE TO SCHOOL (KAIKOHE CAMPUS):
Any student arriving late to School is required to sign in at the School Office upon arrival
Parents of young students who arrive late, will need to sign them in before dropping them off to their class
At the first class / form time of the day, the School Roll is marked and any marked 'absent' will be followed up as noted above, for attendance absences
It's important your children arrive to school on time, as this too is considered a form of Truancy
VISITORS TO OUR KAIKOHE SCHOOL CAMPUS:
All visitors who enter our School Grounds are required to sign in / out at our School Office
We take seriously the security and welfare of our students and therefore require Parents and Visitors adhere to this requirement
If it's before the first school bell and you're just dropping your children off and immediately leaving, you won't need to sign in/out
If you remain onsite, you will be considered as a 'Visitor' and therefore will need to sign in / out at the School Office
If you arrive early to pick up your child / children and it's before the final school bell, you will need to sign your child out, at the School Office
COMMUNITY NOTICES:
KERIKERI GIRLS BRIGADE:
For all girls 5 – 17 years old.
Starts Thursday 18 February, 3.30 – 5.15pm at Cornerstone, Kerikeri.
Come and have some fun, and make new friends, while learning many life skills.
You are welcome to try for 3 weeks before making a commitment.
Also seeking helpers.
For more information please contact Jodie 021608375
…..
Blessings to you all and stay safe!