Autumn
THIS WEEK'S MEMORY VERSE: 

Week 8
"A wise man has great power, and a man of knowledge increases strength."
Proverbs 24:5
2021 Term 1:
ENDS: 

           Friday      16 April
2021 Term 2:
STARTS: 

       Tuesday     3 May
KEY DATES: 
School:
25 March:                Kaikohe Years 1-8 Marsden Cross Trip                                  Oihi Bay
25 March:                Kaikohe Years 7-8 Noho Sleepover at School after trip      Kaikohe Campus
1 April:                     Whole School Book & Whanau Day (Dress up fun!)           Both Campuses
2 April:                     Good Friday                                                                                No School
5 April:                     Easter Monday                                                                           No School
6 April:                     Easter Tuesday                                                                           No School
13 April:                   Board of Trustees Meeting                                                      Kaikohe Campus
15 April:                   Kaikohe Campus Primary Whanau Athletics Day                Lindvardt Park
16 April:                   Term end date
Community:
For further details please see below the heading EVENTS:
ACHIEVEMENTS / NOTICES:
18 MARCH REGIONAL WAKA AMA AWARD WINNER TRINITY RAKENA:
Thank you for your support of Trinity to get to Regionals last week and Waka Ama Nationals this week.
At Regionals Trinity competed in the J16 girls W1 250m sprint race and placed third.
Her coach nominated her and 2 other boys for the #train like a king award. Sponsored by Tupuria King for a paddler committed to training.
The nominations were read out and the crowd then voted with their claps and cheers for the paddler they felt deserved the award.
Trinity was the recipient!
It was noted that she was the only student representing Kaikohe Christian School and that she has had to spend a lot of time training to improve – especially in her singles paddling.
Was a great day. Thanks again.
Ngā manaakitanga,
Renae Rakena
KAIKOHE CHRISTIAN SCHOOL BOARD OF TRUSTEES PARENT ELECTION:
Nominations are open for the election of 1 parent representatives to the board of trustees.
All eligible voters will receive a nomination form and a notice calling for nominations via email. If no email address has been provided, a hard copy can be collected from the school office during normal school hours or if requested forms can be posted – you can use this form to nominate yourself or someone in your community.
If you need more nomination forms, contact the school office.
Nominations close at noon on Wednesday 7th April 2021.
You may provide a signed candidate statement and photograph with your nomination.
The electoral roll is held at the school and can be viewed during normal school hours.
As nominations are received, there will be a list of candidates' names kept at the school up until election day, which you can view.
Voting closes at 4pm on Friday 7th May 2021.
Signed  Sareya Norman – Returning Officer
EVENTS:
25 MARCH KAIKOHE CAMPUS:
YRS 1 – 8 MARSDEN CROSS TRIP – OIHI BAY

YRS 7 – 8 NOHO – OVERNIGHT SLEEPOVER
To accommodate the entire Primary the Yr 1-6 children will go during the school day and return at 2:30pm
Whaea Lana's class Years 7-8 will travel out at the end of the day, stay at Marsden Cross to hopefully hear and see kiwi, then return to school for a noho
Years 7 – 8 will be sleeping over after at the Kaikohe Campus after the School Trip
1 APRIL THURSDAY BOOK & WHANAU DAY (KAIKOHE CAMPUS):
Nau mai, Haere mai -Kia ora everyone!
Come and join us on Thursday 1st April – No, it's not an April Fool prank 
We will dive into Book Character Dress-up which includes a parade and prizes
Followed by some whanaungatanga and kai.
Later on we will share some of our new ideas and plans with you
Get feedback from you about them.
Book Day will be part of our Whanau Day.
PROGRAMME
8:50      Worship Assembly
9:30      Students getting ready for the Parade of Book Characters. Cup of tea time for whanau
10:00    Parade (indoors if wet)
11:00    Prizes handed out
11:30    Shared Kai and mix & mingle – Whakawhanaungatanga
1:00      Presentation and consultation in the hall
2:00      Finish
Please remember to help get your child/children organised for the Book Day Parade by helping them to choose and create a costume of a favourite book character.
Some examples (just to name a few) from other years are:
Cat in the Hat,
Thing One and Thing Two
Batman
Superman
The Hulk,
Moana
The Little Mermaid
So get your thinking caps on and have some fun and be in to win some prizes on the day.
2 APRIL – 6 APRIL EASTER – NO SCHOOL:
Good Friday 2nd April        no school
Easter Monday 5th April    no school
Easter Tuesday 6th April    no school
2nd, 3rd & 4th APRIL 7PM – EASTER CONVENTION – HEART OF THE NORTH CELEBRATION CENTRE KAIKOHE:
13 APRIL BOARD OF TRUSTEES MEETING – KAIKOHE CAMPUS 4 PM – S7 BUILDING:
Copies of the agenda of the open session and associated reports will be available from the School Office at the Kaikohe Campus and available from Waimate North Campus, at least two working days before the meeting.
The Board are in the process of confirming the 2021 Charter along with annual targets and plans.
The Charter is available on the School website under the "About Us" tab, "Board of Trustees", and we welcome any feedback you may have for us.
An opportunity for whanau to come and provide some feedback about our plans for 2021 – You are most welcome to attend.
Nga mihi mahana
David Rogers
15 APRIL KAIKOHE CAMPUS – PRIMARY WHANAU ATHLETICS DAY:
All parents and whanau are most welcome to support and encourage their tamariki.
15 APRIL SCHOOL TERM ENDS:
SCHOOL BUSINESS AS USUAL NOTICES / REMINDERS:
KA ORA KA AKO SCHOOL LUNCHES PROGRAMME – LIBELLE MENU WEEK 8:
If you have any questions please see the School Office
SCHOOL UNIFORMS – ORDERING ONLINE DIRECT WITH NEW SUPPLIER:
Our School Office no longer carries stock of School Uniforms
Except for:

Year 9 – 13 Velocity Jackets that can be purchased from Kaikohe Campus Office only.
There are 2 options available for purchasing the rest of the School Uniforms:
1)   Order School Uniforms Direct Online at:
Uniform Hub:
Online shopping at: https://uniformhub.co.nz/ or https://uniformhub.co.nz/pages/find-your-school
Facebook page: @northlanduniformhub
Address: 577 Kamo Road, Kamo, Whangarei 0112
Email: [email protected]
Phone: 09 435 2576
Opening hours: Mon – Fri 8.30am – 5pm & Sat 9am-12.30
2)  Order and pay at Kaikohe Campus School Office (in person)
      52 Mangakahia Road, Kaikohe
      You need to be sure of the sizes before ordering, as exchanges will incur extra costs.
SCHOOL FACEBOOK PAGE:
Kia ora Whanau,
We would like to invite you to join our Facebook page. Here you will find highlights from our week, important notices and snapshots of the learning. Please scan the QR code below to join our group, we would love to have you onboard.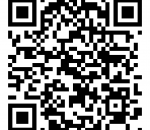 ATTENDANCE:
Reminder:  Parents / Caregivers please phone our School Office on 09 4011 873 or email by 9 am in mornings should your child / children be absent.
Should we miss your call, please leave a message on our answering phone:
Please advise the following details:
The student's name
The absence reason
When they are likely to return to school
Failure to do so will result in Follow up action for 'Truancy', as part of the 'Rock On Truancy Project'.
You may receive a text, email, phone call and where serious Truancy occurs a 'Rock On Letter'.
ARRIVING LATE TO SCHOOL (KAIKOHE CAMPUS):
Any student arriving late to School is required to sign in at the School Office upon arrival
Parents of young students who arrive late, will need to sign them in before dropping them off to their class
At the first class / form time of the day, the School Roll is marked and any marked 'absent' will be followed up as noted above, for attendance absences
It's important your children arrive to school on time, as this too is considered a form of Truancy
VISITORS TO OUR KAIKOHE SCHOOL CAMPUS:
All visitors who enter our School Grounds are required to sign in / out at our School Office
We take seriously the security and welfare of our students and therefore require Parents and Visitors adhere to this requirement
If it's before the first school bell and you're just dropping your children off and immediately leaving, you won't need to sign in/out
If you remain onsite, you will be considered as a 'Visitor' and therefore will need to sign in / out at the School Office
If you arrive early to pick up your child / children and it's before the final school bell, you will need to sign your child out, at the School Office
BREAKFAST CLUB – KAIKOHE CAMPUS EVERY WEDNESDAY & FRIDAY:
Breakfast is the most important meal of the day so please encourage your children to come to Narnia between 8:20 am-8.45 am for kai.
If anyone has jams to donate, please hand in to the Office.
We also need volunteer helpers to set up and clear up.
Please get in touch with David Prickett if you can support this mahi.
COMMUNITY NOTICES:
SPORT NORTHLAND:
Tēnā koutou katoa,
Attached are the  next nuggets regarding food labels.
Ngā mihi, Tuparahuia Pita Energizer Mid North
Sport Northland   – 022 658 2892 Mobile | www.sportnorthland.co.nz | www.runwalkseries.co.nz
I keep active by paddling waka … How about you?
Blessings to you all and stay safe!