Autumn
THIS WEEK'S MEMORY VERSE:

 Week 10:
"When words are many, sin is not absent, but he who holds his tongue is wise."
Proverbs 10:19
2021 Term 1:
ENDS: 

           Friday      16 April
2021 Term 2:
STARTS: 

       Tuesday     3 May

ENDS: 

           Friday        9 July
KEY DATES: 
School:
13 April:        Board of Trustees Meeting                                                      Kaikohe Campus
15 April:        Kaikohe Campus Primary Whanau Athletics Day                 Lindvart Park
16 April:        Term end date
12 May:         Tokihi Ki Tua Kapahaka Regionals / Te Taitokerau Festival Whangarei
Community:
For further details please see below the heading EVENTS:
ACHIEVEMENTS / NOTICES:
1 APRIL THURSDAY – BOOK DAY KAIKOHE CAMPUS:
Last Thursday was a wonderful way to celebrate the joys of reading.
We sure had an interesting and diverse range of book characters and some very creative students and families!
Reading stories to your child (no matter their age) promotes reading and learning, imagination and increases their ability to concentrate for sustained periods.
I have fond memories of my grandfather reading snippets of Alice in Wonderland to me as a teenager.
He would promote my engagement by asking me to recall what happened last time he read or to guess what will happen next.  In today's fast-paced, over stimulated lifestyle sitting down  and reading from an actual book is such a special way to connect with those we love.
Make the time, enjoy the moments.
Stuck on ideas for books?
Our local librarians have a wealth of knowledge of great read alouds.
This term Duffy books also went home.
Lastly, if your child says they don't have reading homework – reply with, "Oh really, I will ask your teacher about that."
Lana Giesbers
SCHOOL SORES:
We have had some cases of School Sores at our School.
School sores (impetigo) are skin infections common in school children and spread easily. They are caused by bacteria that can cause an infection.
School sores can happen even when you keep your child's skin clean. It is not a sign of poor parenting. School sores can happen on healthy skin but often happen when the skin has already been damaged by a scratch, bite or condition such as eczema or chickenpox.
The sores can be anywhere on the body, but most often appear on exposed areas such as the face (near the mouth and nose), or on the hands, arms or legs.
Symptoms:
School sores may start as a blister or a group of blisters
The blister bursts leaving a patch of red, wet skin which weeps or oozes
The spot usually becomes coated with a tan or yellowish crust, making it look like it has been covered with honey – it grows larger day by day
There can be small spots around the first spots, spreading outwards
School sores can be itchy
Spreading to others:
Infection can also easily spread to others by:
Direct skin contact
Contact with infected clothing, towels, sponges or face-cloths
Touching objects which a child with school sores has also touched (such as toys)
School sores spread easily while they are weeping or oozing
How can I reduce the spread of school sores?
Keep your child home until one day after the start of treatment

Make sure the dressings completely cover their sores

Your child should avoid swimming until all the sores have healed
Wash your child's clothes, towels and bed linen separately from the rest of the family. Wash them in hot water and dry in the sunshine or a hot tumble dryer. You can wash toys in a mild disinfectant
The following may also reduce the risk of school sores:
Take a daily bath or shower with soap and water
Practise good hand hygiene – wash hands with soap regularly
Dispose of all used tissues / dressings in a rubbish bin with a lid
Cut your child's fingernails short and keep them clean
Thoroughly wash grazes or cuts – if your child is scratching a sore, cover it with a dressing
If children present to school with untreated, uncovered school sores:
Parents will be contacted to pick up their children from school
They will be required to seek medical treatment and remain home until one day after the start of treatment
All sores must be bandaged upon return to school
See above advice of 'How can I reduce the spread of school sores?'
For further information see attached link:
https://www.kidshealth.org.nz/how-treat-when-seek-help-school-sores
Thank you for partnering with us to help keep our School Community Healthy
FAMILY URGENTLY SEEKING RENTAL PROPERTY:
A Family from our School is urgently seeking long term Rental Accommodation.
A solid Christian married couple and family who recently moved back to Northland after a ministry of helping establish a Boys Education Foundation in Takapuna Auckland.
They had plans to buy a modest home before the arrival of their baby; the husband became unwell and underwent major surgery. He recovered and is back at work.
Just before Christmas, their landlords gave notice they were relocating back to their home.
They are currently in temporary accommodation seeking a 3 – 4 bedroom long term rental property that is warm, secure, roomy, with garage or at least a garden shed.
They come with excellent references, solid income and finance ready to go.
If you can help please contact Mel 027 843 2273
KAIKOHE CHRISTIAN SCHOOL BOARD OF TRUSTEES PARENT ELECTION: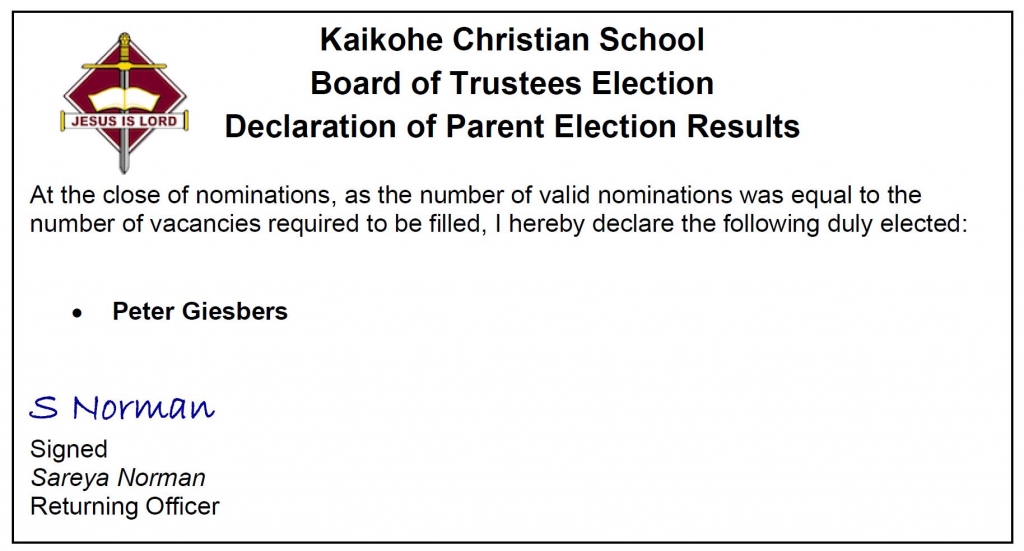 EVENTS:
13 APRIL BOARD OF TRUSTEES MEETING – KAIKOHE CAMPUS 4 PM – S7 BUILDING:
Copies of the agenda of the open session and associated reports will be available from the School Office at the Kaikohe Campus and available from Waimate North Campus, at least two working days before the meeting.
The Board are in the process of confirming the 2021 Charter along with annual targets and plans.
The Charter is available on the School website under the "About Us" tab, "Board of Trustees", and we welcome any feedback you may have for us.
An opportunity for whanau to come and provide some feedback about our plans for 2021 – You are most welcome to attend.
Nga mihi mahana
David Rogers
15 APRIL KAIKOHE CAMPUS – PRIMARY WHANAU ATHLETICS DAY:
All parents and whanau are most welcome to support and encourage their tamariki.
15 APRIL SCHOOL TERM ENDS:
19th – 30th APRIL – OSCARS HOLIDAY PROGRAMMES KAIKOHE:
26th – 30th APRIL YWAM DISCIPLESHIP TRAINING – KAIPARA:

 'YWAM' stands for Youth With a Mission and we are a not-for-profit Base who run Discipleship Training Schools (referred to as a DTS).
Discipleship Training Schools:
We currently run two, five-month, live-in DTS's each year for anyone aged 17 years and older.
Discipleship Training Week (DTW):
During the second week of the school holidays, we are offering a one-week 'taster' for youth 13 years and up.
At a DTW young people can experience a fun sampler of our five-month live-in DTS.
If you have any questions, please don't hesitate to ask.
Blessings and Kind Regards,
Kathryn Paul
Registrar, YWAM Zion
Youth With A Mission Zion 504 WAIRERE RD, PAPAROA, 0571 NORTHLAND, NEW ZEALAND
Ph. +64 9 55 33 816     ywamzion.org.nz
12 MAY TOKIHI KI TUA KAPAHAKA REGIONALS & TE TAITOKERAU FESTIVAL COMBINED – KENSINGTON STADIUM, WHANGAREI:
Our rangatahi have been practicing for months to finish our bracket.
They have been giving endless hours to give excellence for our Lord.
We are going competition this year, an awesome forum to minister and share the gospel of Jesus Christ.
We are fundraising at the moment for kakahu, resources and travel costs.
If you would like to sponsor our roopu please see Whaea Michelle.
We will be having a whanau performance in the next few weeks and the confirmed dates will be in the news letter next week.
Mauri ora whanau!
SCHOOL BUSINESS AS USUAL NOTICES / REMINDERS:
KA ORA KA AKO SCHOOL LUNCHES PROGRAMME – LIBELLE MENU WEEK 10 & 11:
If you have any questions please see the School Office
SCHOOL UNIFORMS – ORDERING ONLINE DIRECT WITH NEW SUPPLIER:
Our School Office no longer carries stock of School Uniforms
Except for:

Year 9 – 13 Velocity Jackets that can be purchased from Kaikohe Campus Office only.
There are 2 options available for purchasing the rest of the School Uniforms:
1)   Order School Uniforms Direct Online at:
Uniform Hub:
Online shopping at: https://uniformhub.co.nz/ or https://uniformhub.co.nz/pages/find-your-school
Facebook page: @northlanduniformhub
Address: 577 Kamo Road, Kamo, Whangarei 0112
Email: info@uniformhub.co.nz
Phone: 09 435 2576
Opening hours: Mon – Fri 8.30am – 5pm & Sat 9am-12.30
2)  Order and pay at Kaikohe Campus School Office (in person)
      52 Mangakahia Road, Kaikohe
      You need to be sure of the sizes before ordering, as exchanges will incur extra costs.
SCHOOL FACEBOOK PAGE:
Kia ora Whanau,
We would like to invite you to join our Facebook page. Here you will find highlights from our week, important notices and snapshots of the learning. Please scan the QR code below to join our group, we would love to have you onboard.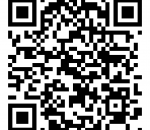 ATTENDANCE:
Reminder:  Parents / Caregivers please phone our School Office on 09 4011 873 or email by 9 am in mornings should your child / children be absent.
Should we miss your call, please leave a message on our answering phone:
Please advise the following details:
The student's name
The absence reason
When they are likely to return to school
Failure to do so will result in Follow up action for 'Truancy', as part of the 'Rock On Truancy Project'.
You may receive a text, email, phone call and where serious Truancy occurs a 'Rock On Letter'.
Julie Haines                ( Year 1 – 8 Students)       julieh@kcs.school.nz
Jacqueline Te Huia   (Year 9 – 13 Students)      jacquelinet@kcs.school.nz
ARRIVING LATE TO SCHOOL (KAIKOHE CAMPUS):
Any student arriving late to School is required to sign in at the School Office upon arrival
Parents of young students who arrive late, will need to sign them in before dropping them off to their class
At the first class / form time of the day, the School Roll is marked and any marked 'absent' will be followed up as noted above, for attendance absences
It's important your children arrive to school on time, as this too is considered a form of Truancy
VISITORS TO OUR KAIKOHE SCHOOL CAMPUS:
All visitors who enter our School Grounds are required to sign in / out at our School Office
We take seriously the security and welfare of our students and therefore require Parents and Visitors adhere to this requirement
If it's before the first school bell and you're just dropping your children off and immediately leaving, you won't need to sign in/out
If you remain onsite, you will be considered as a 'Visitor' and therefore will need to sign in / out at the School Office
If you arrive early to pick up your child / children and it's before the final school bell, you will need to sign your child out, at the School Office
BREAKFAST CLUB – KAIKOHE CAMPUS EVERY WEDNESDAY & FRIDAY:
Breakfast is the most important meal of the day so please encourage your children to come to Narnia between 8:20 am-8.45 am for kai.
If anyone has jams to donate, please hand in to the Office.
We also need volunteer helpers to set up and clear up.
Please get in touch with David Prickett if you can support this mahi.
COMMUNITY & HEALTH NOTICES:
SPORT NORTHLAND:
Tēnā koutou katoa,
I hope you all had a great easter break and have a great second to last week of term.
Below are some more good news stories from around Northland and attached are this week's nuggets. 
A Covid Level 3 Bubble Idea = New Maungatūroto School Bike Track
What was once a challenge was then turned into an opportunity. Read how Margie Hutchinson (Principal) from Maungaturoto … read more
Raurimu students get creative in their urban play space … check out their story read more
Peria School students were provided an opportunity to voice what they would like to see done with an overgrown and… read more
Attached are the  next nuggets regarding food labels.
Ngā mihi, Tuparahuia Pita Energizer Mid North
Sport Northland   – 022 658 2892 Mobile | www.sportnorthland.co.nz | www.runwalkseries.co.nz
I keep active by paddling waka … How about you?
NORTHLAND DHB ORAL HEALTH MESSAGE:
Blessings to you all and stay safe!