Autumn
THIS WEEK'S MEMORY VERSE: 

Week 1:
VALUE FOCUS: Compassion    SKILL FOCUS: Co-operation   GOD IS LOVING!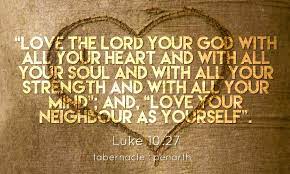 "Love the Lord your God with all your heart and with all your soul and with all your strength and with all your mind; and love your neighbour as yourself."
Luke 10:27
2021 Term 2:
STARTS: 

      Monday     3 May

ENDS: 

         Friday         9 July
KEY DATES: 
School:
11 & 12 May:      Tokihi Ki Tua Kapahaka Regionals / Te Taitokerau Festival Whangarei
Community:
18 June:               Battle of the Bands – Turner Centre     Kerikeri
For further details please see below the heading EVENTS:
NOTICES:
WELCOME BACK TO TERM 2!
  
Tena koutou whanau ma – greeting to everyone
He mihi mahana tenei ki a koutou katoa it te timatatanga o te wananga tuarua nei – a warm welcome back to you all.
We are very excited to be back at school, ready to take on the challenges and opportunities that are on our calendar.
Keep a keen eye out on our newsletters and Facebook pages for regular updates of events and activities planned for the term.
Already, we have groups of students hooked into their learning in a variety of contexts, including:
field trips, planned camps
Taitokerau Regional Kapa Haka event – in which we are participating at the competitive level for the first time.
Early term events:
A series of Volleyball tournaments
Kauri die-back Presentation to our Kaikohe Campus
Turbo-touch tournaments
Visits to the Planetarium North in Whangarei
Year 9 to 11 camp at The Farm
Later in the term:
Business Studies Market Day at Kaikohe Campus.  Students will be participating in, as part of our Business Studies
The Sound of Music Performance at the Turner Center in Kerikeri
Keep an eye out for Manu Korero
Science Roadshow for our Rangatahi
Mid-year reports will be issued at the end of the term and we will be extending a warm welcome to whanau to come in at that time for parent-teacher meetings.
Ma te Atua e manaaki
David Rogers
KAPA HAKA REGIONALS: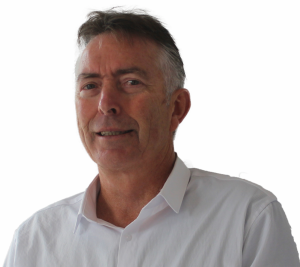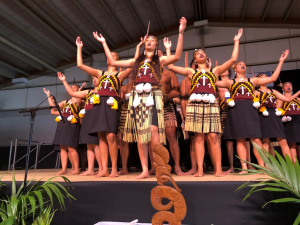 Tena  koutou whanau ma – greeting once again.
Next week our students are performing in Whangarei (at the Kensington Stadium) at approximately 1:00pm.
I have booked two buses to transport students and staff who would like to attend and support our rangatahi at this event, but I am still short of a few seats and would appreciate any offers of help with transport to and from Whangarei – if you can help out please get in touch with me (davidr@kcs.school.nz) or with our office staff.
We will be sending out permission forms this week.
Nga mihi mahana
David Rogers
SAY GOODBYE TO CHEQUES: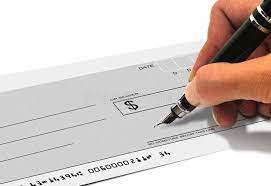 With less than 1% payments being made by cheque to some Banks, they are now being phased out as a payment option.
Please be advised that our School will no longer be able to accept Cheques as a form of payment.
Please contact the School Office 09 4011 873 should you have any queries.
11 MAY – 12 MAY – TOKIHI KI TUA SECONDARY SCHOOLS KAPAHAKA REGIONALS COMPETITION:
WHEN:             Tuesday 11th May, Wednesday 12th May 2021
WHERE:           Kensington Stadium Whangarei
Nga Hoia o Ihu Karaiti, KCS Senior Kapahaka have been training for months for this competition and are now ready to take stage and share the gospel of Jesus Christ.
Thank you to all who have contributed and supported over this time. Nga mihi aroha kia koutou.
We are performing on Wednesday the 12th of May at 1:30pm.
As they shut and lock the doors between performances, it would be best to get a seat in the hall an hour or so before we take stage as room will be limited.
The school will be supplying a bus and vans for our staff and tamariki to come and support this ministry on Wednesday.
Kiaora mo tou awhi me tou tautoko mo te roopu. Nau mai haere mai whanau.
'He waka eke noa'     Were all in this together!!

Mauri ora
Whaea Michelle Tito-Brown
19 MAY WEDNESDAY (KAIKOHE CAMPUS YEAR 1 – 4) PLANETARIUM NORTH – WHANGAREI: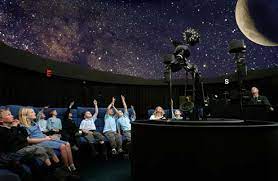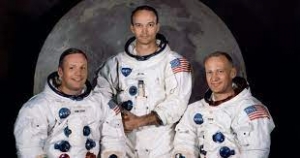 Students will visit the planetarium, the observatory and take part in science-related activities 
2.45 pm return to school.
If you would like to attend then please let us know as numbers are limited
The cost for students is covered by our school
27 MAY THURSDAY (KAIKOHE CAMPUS YEAR 5 – 8) PLANETARIUM NORTH – WHANGAREI: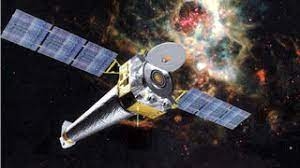 Students will visit the planetarium and the observatory 
Return to school by 9 pm.
If you would like to attend then please let us know as numbers are limited.
The cost for students is covered by our school.
18 JUNE 6.30pm – 9.30 pm BATTLE OF THE BANDS – TURNER CENTRE KERIKERI: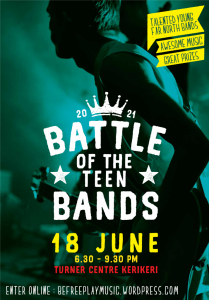 BATTLE OF THE TEEN BANDS 2021
The Turner Centre Kerikeri | FRI 18 JUNE | 6.30 – 9.30pm
Band entries are now open for our fourth Battle of the Teen Bands, an exciting competition for young bands between the ages of 11 and 18 who live anywhere north of Whangarei to Cape Reinga. The event takes place on the BIG Turner Centre Auditorium in front of a guaranteed audience.
This year, we have timed the event to fit snugly in between SmokeFree RockQuest

 qualifying 

rounds 

and finals 

so that bands who are entering SFRQ can double up on their chances to perform, and to win!
We are expecting a high volume of entries this year, so please encourage your young musicians to get their entries in as soon as possible. Places are given on a first-come, first-served basis.
ELIGIBILITY
The competition is open to teen bands:
Between the ages of 11 and 18
Who live in the Far North between Whangarei and Cape Reinga
With at least THREE band members, and at least TWO members playing instruments
With TWO songs – originals or covers, or a mix of the two – up to 8 minutes total
Paying an entry fee of $10 per band (Entry money will be awarded as part of the People's Choice prize)
Audience tickets will be $10 per adult, with Under-16s free.
As there is a People's Choice award by secret ballot, it would be advantageous for the bands to bring along their fan base.
PRIZES
We'll be awarding CASH prizes to the TOP 3 bands, and a PEOPLE'S CHOICE winner voted for by the audience.
On top of that there will be special awards for BEST VOCALIST, BEST INSTRUMENTALIST and BEST BAND PERFORMANCE
JUDGES
The panel of judges will be music industry professionals, and they will be looking for musical tightness, originality and entertainment value.
Cover songs are welcome, but it helps if they have an original twist to them. Judging will be weighted towards original compositions.
There is a lot more information on our website, including Rules, an Online Entry Form and Judging Guidelines.
Please find a poster attached. Any questions, please get in touch!
All the best from the Team at Be Free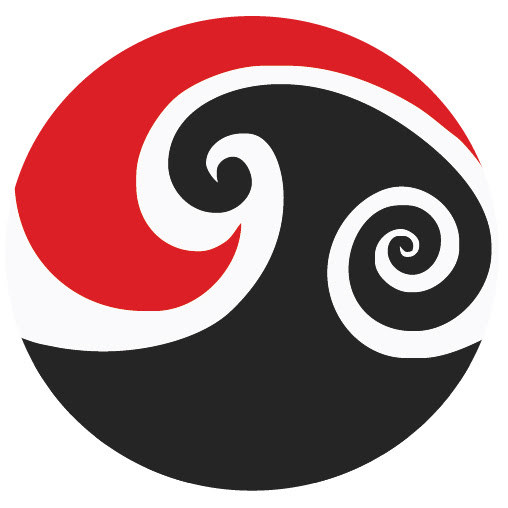 BE FREE Inc. and BE FREE Youth            Email:
befreeplaymusic@gmail.com
COMMUNITY & HEALTH NOTICES:
GIRLS BRIGADE – KERI KERI:

NORTHLAND DISTRICT HEALTH BOARD:

SCHOOL BUSINESS AS USUAL NOTICES / REMINDERS:
KA ORA KA AKO SCHOOL LUNCHES PROGRAMME – LIBELLE MENU WEEK 1 & 2: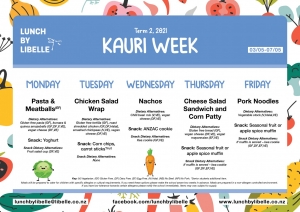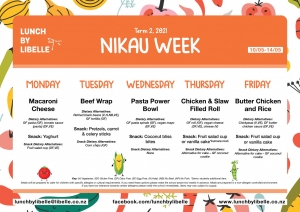 If you have any questions please see the School Office
SCHOOL UNIFORMS – ORDERING ONLINE DIRECT WITH NEW SUPPLIER:
Our School Office no longer carries stock of School Uniforms
Except for:

Year 9 – 13 Velocity Jackets that can be purchased from Kaikohe Campus Office only.
There are 2 options available for purchasing the rest of the School Uniforms:
1)   Order School Uniforms Direct Online at:
Uniform Hub:
Online shopping at: https://uniformhub.co.nz/ or https://uniformhub.co.nz/pages/find-your-school
Facebook page: @northlanduniformhub
Address: 577 Kamo Road, Kamo, Whangarei 0112
Email: info@uniformhub.co.nz
Phone: 09 435 2576
Opening hours: Mon – Fri 8.30am – 5pm & Sat 9am-12.30
2)  Order and pay at Kaikohe Campus School Office (in person)
      52 Mangakahia Road, Kaikohe
      You need to be sure of the sizes before ordering, as exchanges will incur extra costs.
SCHOOL FACEBOOK PAGE:
Kia ora Whanau,
We would like to invite you to join our Facebook page. Here you will find highlights from our week, important notices and snapshots of the learning. Please scan the QR code below to join our group, we would love to have you onboard.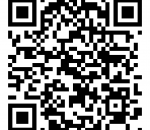 ATTENDANCE:
Reminder:  Parents / Caregivers please phone our School Office on 09 4011 873 or email by 9 am in mornings should your child / children be absent.
Should we miss your call, please leave a message on our answering phone:
Please advise the following details:
The student's name
The absence reason
When they are likely to return to school
Failure to do so will result in Follow up action for 'Truancy', as part of the 'Rock On Truancy Project'.
You may receive a text, email, phone call and where serious Truancy occurs a 'Rock On Letter'.
Julie Haines                ( Year 1 – 8 Students)       julieh@kcs.school.nz
Jacqueline Te Huia   (Year 9 – 13 Students)      jacquelinet@kcs.school.nz
ARRIVING LATE TO SCHOOL (KAIKOHE CAMPUS):
Any student arriving late to School is required to sign in at the School Office upon arrival
Parents of young students who arrive late, will need to sign them in before dropping them off to their class
At the first class / form time of the day, the School Roll is marked and any marked 'absent' will be followed up as noted above, for attendance absences
It's important your children arrive to school on time, as this too is considered a form of Truancy
VISITORS TO OUR KAIKOHE SCHOOL CAMPUS:
All visitors who enter our School Grounds are required to sign in / out at our School Office
We take seriously the security and welfare of our students and therefore require Parents and Visitors adhere to this requirement
If it's before the first school bell and you're just dropping your children off and immediately leaving, you won't need to sign in/out
If you remain onsite, you will be considered as a 'Visitor' and therefore will need to sign in / out at the School Office
If you arrive early to pick up your child / children and it's before the final school bell, you will need to sign your child out, at the School Office
BREAKFAST CLUB – KAIKOHE CAMPUS EVERY WEDNESDAY & FRIDAY:
Breakfast is the most important meal of the day so please encourage your children to come to Narnia between 8:20 am-8.45 am for kai.
If anyone has jams to donate, please hand in to the Office.
We also need volunteer helpers to set up and clear up.
Please get in touch with David Prickett if you can support this mahi.
SCHOOL SORES:
We have had some cases of School Sores at our School.
School sores (impetigo) are skin infections common in school children and spread easily. They are caused by bacteria that can cause an infection.
School sores can happen even when you keep your child's skin clean. It is not a sign of poor parenting. School sores can happen on healthy skin but often happen when the skin has already been damaged by a scratch, bite or condition such as eczema or chickenpox.
The sores can be anywhere on the body, but most often appear on exposed areas such as the face (near the mouth and nose), or on the hands, arms or legs.
Symptoms:
School sores may start as a blister or a group of blisters
The blister bursts leaving a patch of red, wet skin which weeps or oozes
The spot usually becomes coated with a tan or yellowish crust, making it look like it has been covered with honey – it grows larger day by day
There can be small spots around the first spots, spreading outwards
School sores can be itchy
Spreading to others:
Infection can also easily spread to others by:
Direct skin contact
Contact with infected clothing, towels, sponges or face-cloths
Touching objects which a child with school sores has also touched (such as toys)
School sores spread easily while they are weeping or oozing
How can I reduce the spread of school sores?
Keep your child home until one day after the start of treatment

Make sure the dressings completely cover their sores

Your child should avoid swimming until all the sores have healed
Wash your child's clothes, towels and bed linen separately from the rest of the family. Wash them in hot water and dry in the sunshine or a hot tumble dryer. You can wash toys in a mild disinfectant
The following may also reduce the risk of school sores:
Take a daily bath or shower with soap and water
Practise good hand hygiene – wash hands with soap regularly
Dispose of all used tissues / dressings in a rubbish bin with a lid
Cut your child's fingernails short and keep them clean
Thoroughly wash grazes or cuts – if your child is scratching a sore, cover it with a dressing
If children present to school with untreated, uncovered school sores:
Parents will be contacted to pick up their children from school
They will be required to seek medical treatment and remain home until one day after the start of treatment
All sores must be bandaged upon return to school
See above advice of 'How can I reduce the spread of school sores?'
For further information see attached link:
https://www.kidshealth.org.nz/how-treat-when-seek-help-school-sores
Thank you for partnering with us to help keep our School Community Healthy
Blessings to you all and stay safe!