Autumn
THIS WEEK'S MEMORY VERSE: 

Week 4:
VALUE FOCUS: Compassion    SKILL FOCUS: Co-operation   GOD IS LOVING!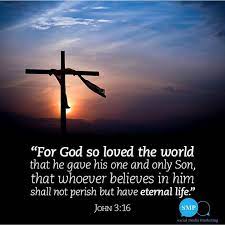 "For God so loved the world that he gave his one and only Son, that whoever believes in him shall not perish but have eternal life." John 3:16
2021 Term 2:
STARTS: 

      Monday     3 May

ENDS: 

         Friday         9 July
KEY DATES: 
School:
26-28 May Years 9-11 School Camp @ The Farm                                        Whangaruru
27May        Kaikohe Campus Years 5-8 Visit Planetarium North               Whangarei
9 June         Kaikohe Campus Business Enterprise Market Day                  Kaikohe
3 August     Accord Teacher Training Day                                                       Both Campuses
Community:
28 May       Pink Ribbon & High Tea Lunch fundraiser Pioneer Village    Kaikohe
6 June         Girl Guides Fundraising Day Lonsdale Park                             Kaeo
18 June       Battle of the Bands – Turner Centre                                         Kerikeri
For further details please see below the heading EVENTS:
NOTICES:
HEADS UP – LICE!:
Please check your children for head lice.
Lice have nothing to do with personal hygiene.  Lice love everyone, including the cleanest kid in the class!
A head louse can survive up to 4 weeks on a person's head and lay 10 eggs a day!
Lice can multiply fast so it's a good idea to treat head lice quickly.
Lice can be hard to get rid of.
Lice are insects, so the treatments for lice are basically insecticides or pesticides.
Medicated lice treatments usually kill the lice and nits, but it may take a few days for the itching to stop.
An Alternative to chemical treatments: you can try wet combing – using a fine-tooth comb on wet hair to remove nits and lice.

Kids Can

has provided the school with nit combs and nit shampoo.  If you would like some, please ask at the School Office.
PAYMENTS TO THE SCHOOL OFFICE: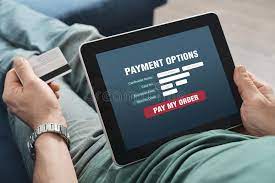 Please be informed that Payments to the School, can be made the following ways:
Online (by preference)
EFTPOS.  However we don't accept School Fees via EFTPOS.
A Cash payment, needs to be of the right amount, because we do not give out change.
Please contact the School Office 09 401 1873 for any queries
LUNCHES BY LIBELLE – IN SCHOOL LUNCH PROGRAMME: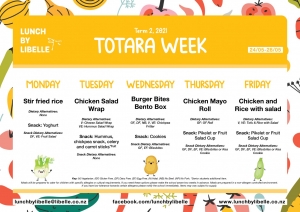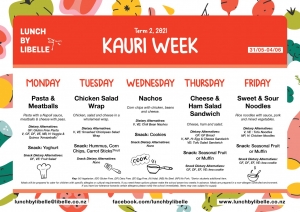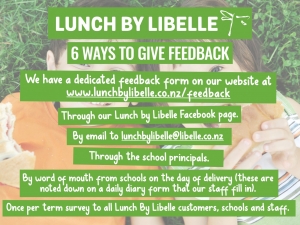 26 – 28 MAY WEDNESDAY – FRIDAY YEARS 9-11 SCHOOL CAMP- THE FARM @ WHANGARURU: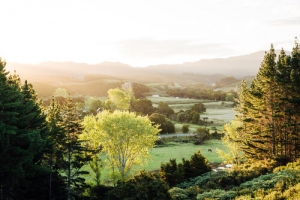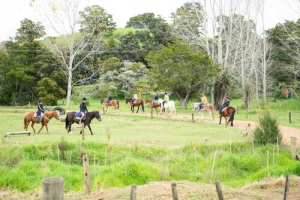 Year 9-11 students are at camp at "The Farm" in Whangaruru.
Cost:  $80. If you haven't yet paid please see the School Office.
27 MAY THURSDAY (KAIKOHE CAMPUS YEAR 5 – 8) PLANETARIUM NORTH WHANGAREI: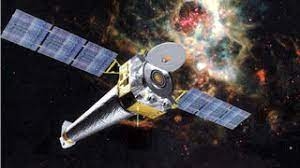 Students will visit the planetarium and the observatory
Depart school:             5 pm
Return to school:  By 9 pm
Cost:                        Covered by our school
If you would like to attend then please let us know as numbers are limited
28 MAY PINK RIBBON BREAKFAST & HIGH TEA LUNCHEON FUNDRAISERS @ PIONEER VILLAGE KAIKOHE: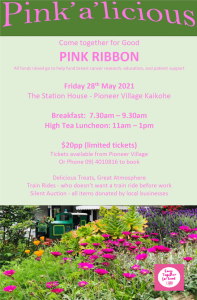 6 JUNE GIRL GUIDES FUNDRAISING DAY LONSDALE PARK KAEO:
We are fundraising for Jamboree in January 2022 for which we have 12 guides and Rangers attending.
The Lonsdale Park day will be filled with different activities for children (and adults!)  of all ages.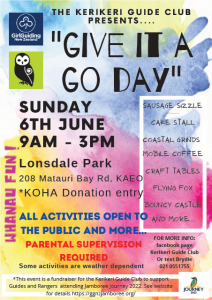 Thank you for your support
Kind Regards
Kelda Betts – Kerikeri Guide Club Leader
9 JUNE YEAR 9 & 10 BUSINESS ENTERPRISE MARKET DAY – KAIKOHE CAMPUS: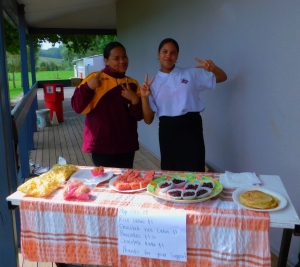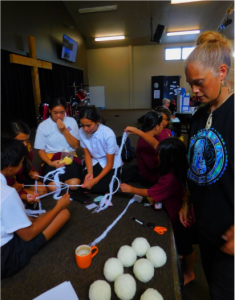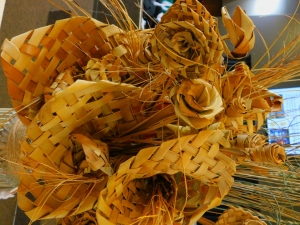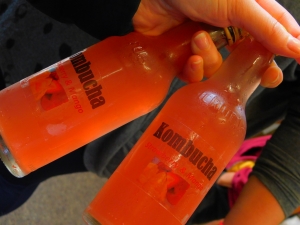 Kia Ora Whanau,
We are excited to inform you that we will be holding a Special Market Day at school:
When:    Wednesday 9th of June.
Start:      1:10 pm
Finish:    2 -2:30 pm (approx)
To help show our year 9 & 10's a little snippet of what it feels like to run and / or own a business.
All whanau are welcome to join us.
Nau Mai Haere Mai Ki te Kura Karaitiana o Kaikohekohe.
Nga mihi
Trinity Rakena
18 JUNE 6.30pm – 9.30 pm BATTLE OF THE BANDS – TURNER CENTRE KERIKERI: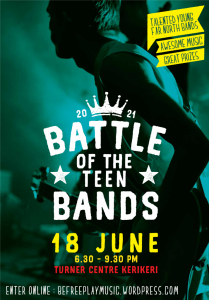 BATTLE OF THE TEEN BANDS 2021
The Turner Centre Kerikeri | FRI 18 JUNE | 6.30 – 9.30pm
Band entries are now open for our fourth Battle of the Teen Bands, an exciting competition for young bands between the ages of 11 and 18 who live anywhere north of Whangarei to Cape Reinga. The event takes place on the BIG Turner Centre Auditorium in front of a guaranteed audience.
This year, we have timed the event to fit snugly in between SmokeFree RockQuest

 qualifying 

rounds 

and finals 

so that bands who are entering SFRQ can double up on their chances to perform, and to win!
We are expecting a high volume of entries this year, so please encourage your young musicians to get their entries in as soon as possible. Places are given on a first-come, first-served basis.
ELIGIBILITY
The competition is open to teen bands:
Between the ages of 11 and 18
Who live in the Far North between Whangarei and Cape Reinga
With at least THREE band members, and at least TWO members playing instruments
With TWO songs – originals or covers, or a mix of the two – up to 8 minutes total
Paying an entry fee of $10 per band (Entry money will be awarded as part of the People's Choice prize)
Audience tickets will be $10 per adult, with Under-16s free.
As there is a People's Choice award by secret ballot, it would be advantageous for the bands to bring along their fan base.
PRIZES
We'll be awarding CASH prizes to the TOP 3 bands, and a PEOPLE'S CHOICE winner voted for by the audience.
On top of that there will be special awards for BEST VOCALIST, BEST INSTRUMENTALIST and BEST BAND PERFORMANCE
JUDGES
The panel of judges will be music industry professionals, and they will be looking for musical tightness, originality and entertainment value.
Cover songs are welcome, but it helps if they have an original twist to them. Judging will be weighted towards original compositions.
There is a lot more information on our website, including Rules, an Online Entry Form and Judging Guidelines.
Please find a poster attached. Any questions, please get in touch!
All the best from the Team at Be Free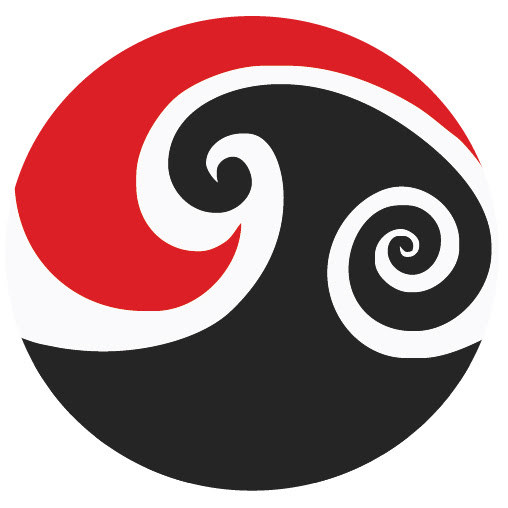 BE FREE Inc. and BE FREE Youth            Email:
befreeplaymusic@gmail.com
3 AUGUST – ACCORD TEACHER TRAINING AND DEVELOPMENT DAY:
With the changes to NCEA being undertaken currently, there are planned days scheduled for teachers in our region to take part in specific training opportunities – these days are being called Accord Days and schools are asked to run them as Teacher Only days.
I support the intent of these days and that for the students who able to, to work from home on these days.
I have decided however, that we will not close the school, and that for whanau who are not able to support their children with working at home, to send them to school for supervised learning.
We are offering the same opportunity to our Primary Staff for these days and again, the school remains open for supervised learning for those who need to come to school.
The first of the Accord days will take place next week, Thursday 20th May.
The dates we are aware of are:
COMMUNITY & HEALTH NOTICES:
GIRLS BRIGADE – KERI KERI:

PARENT HELPLINE: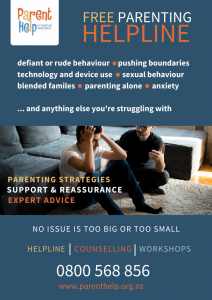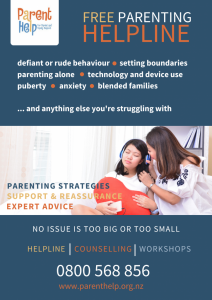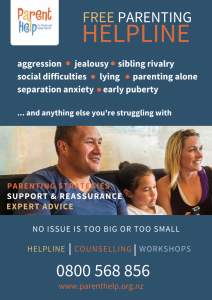 SCHOOL BUSINESS AS USUAL NOTICES / REMINDERS:
SAY GOODBYE TO CHEQUES: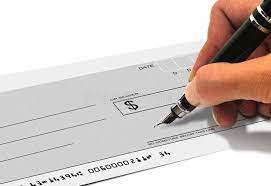 With less than 1% payments being made by cheque to some Banks, they are now being phased out as a payment option.
Please be advised that our School will no longer be able to accept Cheques as a form of payment.
Please contact the School Office 09 4011 873 should you have any queries.
SCHOOL UNIFORMS – ORDERING ONLINE DIRECT WITH NEW SUPPLIER:
Our School Office no longer carries stock of School Uniforms
Except for:

Year 9 – 13 Velocity Jackets that can be purchased from Kaikohe Campus Office only.
There are 2 options available for purchasing the rest of the School Uniforms:
1)   Order School Uniforms Direct Online at:
Uniform Hub:
Online shopping at: https://uniformhub.co.nz/ or https://uniformhub.co.nz/pages/find-your-school
Facebook page: @northlanduniformhub
Address: 577 Kamo Road, Kamo, Whangarei 0112
Email: info@uniformhub.co.nz
Phone: 09 435 2576
Opening hours: Mon – Fri 8.30am – 5pm & Sat 9am-12.30
2)  Order and pay at Kaikohe Campus School Office (in person)
      52 Mangakahia Road, Kaikohe
      You need to be sure of the sizes before ordering, as exchanges will incur extra costs.
SCHOOL FACEBOOK PAGE:
Kia ora Whanau,
We would like to invite you to join our Facebook page. Here you will find highlights from our week, important notices and snapshots of the learning. Please scan the QR code below to join our group, we would love to have you onboard.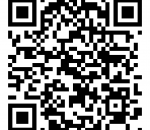 ATTENDANCE:
Reminder:  Parents / Caregivers please phone our School Office on 09 4011 873 or email by 9 am in mornings should your child / children be absent.
Should we miss your call, please leave a message on our answering phone:
Please advise the following details:
The student's name
The absence reason
When they are likely to return to school
Failure to do so will result in Follow up action for 'Truancy', as part of the 'Rock On Truancy Project'.
You may receive a text, email, phone call and where serious Truancy occurs a 'Rock On Letter'.
Julie Haines                ( Year 1 – 8 Students)       julieh@kcs.school.nz
Jacqueline Te Huia   (Year 9 – 13 Students)      jacquelinet@kcs.school.nz
ARRIVING LATE TO SCHOOL (KAIKOHE CAMPUS):
Any student arriving late to School is required to sign in at the School Office upon arrival
Parents of young students who arrive late, will need to sign them in before dropping them off to their class
At the first class / form time of the day, the School Roll is marked and any marked 'absent' will be followed up as noted above, for attendance absences
It's important your children arrive to school on time, as this too is considered a form of Truancy
VISITORS TO OUR KAIKOHE SCHOOL CAMPUS:
All visitors who enter our School Grounds are required to sign in / out at our School Office
We take seriously the security and welfare of our students and therefore require Parents and Visitors adhere to this requirement
If it's before the first school bell and you're just dropping your children off and immediately leaving, you won't need to sign in/out
If you remain onsite, you will be considered as a 'Visitor' and therefore will need to sign in / out at the School Office
If you arrive early to pick up your child / children and it's before the final school bell, you will need to sign your child out, at the School Office
BREAKFAST CLUB – KAIKOHE CAMPUS EVERY WEDNESDAY & FRIDAY:
Breakfast is the most important meal of the day so please encourage your children to come to Narnia between 8:20 am-8.45 am for kai.
If anyone has jams to donate, please hand in to the Office.
We also need volunteer helpers to set up and clear up.
Please get in touch with David Prickett if you can support this mahi.
Blessings to you all and stay safe!