Winter
THIS WEEK'S MEMORY VERSE: 

Week 5:
VALUE FOCUS: Compassion    SKILL FOCUS: Co-operation   GOD IS OUR PROVIDER!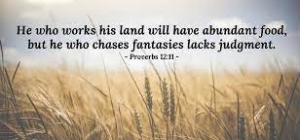 "He who works his land will have abundant food, but he who chases fantasies lacks judgement."
Proverbs 12:11
LOCK DOWN MEMORY VERSE: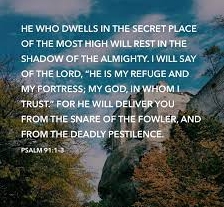 Psalm 91 is the perfect promise to declare daily.
In our household we're declaring this every day. …
Meditating on it day and night, as in (Joshua 1:8)
As we are now in 'Lock Down' let's look to our Heavenly Father, who holds the whole earth in His Hands. What the enemy meant for evil, God will turn around for good.
May the prayers of His people arise!
With many media messages bombarding us, let's not be overcome by 'Fear' but rise up in 'Faith'.
Let's tune into what God is saying to us.
Let's take the opportunity to Pray, Praise and Worship Him, that He may come and dwell richly with us in this 'set apart' time.
Let's pray:
the Lord's Psalm 91 covering and protection over us all
all will cope well during this time
the enemy's plans will come to naught
the virus be swiftly eradicated
for the swift and total recovery in all facets of life
the Lord will have His Way and draw all men unto Himself
that we may draw closer to Him and return to our first love
a Mighty Move of the Spirit of the Lord throughout Aotearoa and the Nations of the earth
Time for an atmosphere shift in our homes, as we focus our attention firmly upon 'Jesus' who already overcame all and won the Victory on our behalf.
Time for sweet fellowship with our Lord and with one another.
From my whanau to yours:
"The Lord bless you and keep you.  The Lord make His Face shine upon you and be gracious unto you.    The Lord lift up His Countenance upon you and give you Peace! (Shalom) Numbers 6:22-27
Abundant Blessings, Jacqueline Te Huia
________________________________________________________________________________
2021 Term 3:
ENDS: 

              Friday         1 October
KEY DATES: 
School:
30 November  Accord Teacher Training Day     –    Both Campuses
Community:
For further details please see below the heading EVENTS:
NOTICES:
LEVEL 4 LOCKDOWN UPDATE 25 AUGUST: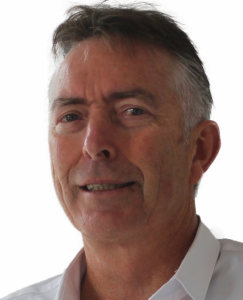 Tena koutou whanau ma – warm greetings to everyone.
We are praying that you are all safe and well in your respective bubbles.
We have been working with you to make sure all of our students are connected to their learning.
I am grateful for the high response we have had from whanau – this has helped us to connect most of our students to their learning either through Chrome Books or Hard Pack learning materials which have all been delivered over the last three days.
There are still a few whanau who we have not been able to contact and I encourage you to please get in touch if you are still waiting for learning materials to come to you.
Going forward I have made the assumption that we will not be far enough down the levels (i.e. at Level 2) for a return to school in the near future. Therefore on that basis:
We are moving forward to ensure our Distance Learning Programmes are effective and robust.
We are still formulating plans about how we will collect Hard Copy learning materials for marking and feedback but my sense is that we will have a weekly pick-up and delivery for those students learning in that mode. I will confirm that with you in my next communication to you.
Learning in this unique time: 
What is involved, what is expected, how we can help and what to do when it all seems 'TOO MUCH'.
In the first lockdown we learned that students did best when they adopted a learning routine.
The good news is that in the home environment, there is flexibility to create your own routines, however, the point is…that sticking to a routine is going to be very helpful so let me encourage you to have a go at that if you haven't already.
Learning materials are carefully prepared for your children/rangatahi to minimise the negative impact on progress and achievement.
The emphasis is still on learning and work still needs to be done.
Teachers are all available for individual assistance either by email, phone or online so please don't hold back when you have something you need help with.
There will no doubt be times when whanau may feel this is all too much and may have difficulty seeing how to move forward.
My advice is to step back and provide a little space to refresh, re-group and kick off again when you are ready.
Of particular importance is to not place a burden on yourselves for 'teaching' that is not expected.
If you are confident to do that then great but if not…get in touch with us for help.
We are all in this together…He waka eke noa.
Maungarongo. Ma te Atua e manaaki.
Blessings to all
David Rogers
NORTHLAND WELLBEING RESOURCES: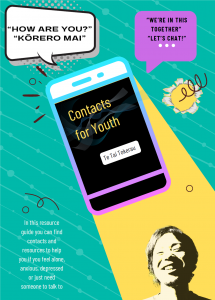 Tēnā koutou katoa
We know that some whanau find it extremely challenging during lockdown alert level 4.
There are many helpful resources available online here: Tai Tokerau Directory of Wellbeing Services and Resources – Hauora Kotahitanga
https://www.northlandwellbeing.org.nz/
For ease of  access we have compiled a list in one place of appropriate age range resources for tamariki and rangatahi (attached).
Stay safe – Ngā manaakitanga
Hira Gage | Director of Education for Tai Tokerau | SE&S Director Education Tai Tokerau
DDI +6494368914 | Mobile +64275015068
Whangarei Office

SCHOOL PHOTOS – PHOTOLIFE VISIT MONDAY 23 AUGUST
POSTPONED & POSSIBLY CANCELLED DUE TO ALERT LEVEL 4:
Photolife were due to come to both campuses to take School Class and Sibling Photos however due to the Country being in Alert Level 4 it has been cancelled for now.
We are investigating the possibility of a new date toward the end of this term but it maybe difficult to secure one should the lockdown carry on too much longer.
For those who have already given in their money, we will hold it until we know of a future date and if there is no date we'll return it to you when School resumes onsite.
Nga Mihi
Jacqueline Te Huia (Office Administrator) 
BOARD OF TRUSTEES – STUDENT REPRESENTATIVE ELECTION: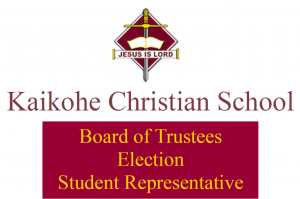 Voting for the student elections closed on Monday 23rd of August.
If voting forms were posted, your vote will not be counted unless the envelope is dated before the day of the election, Sunday 22nd August 2021 and received by the returning officer not later than 5 days after the date of the election and stamped before 6pm the day before voting closes.
All votes received will be counted on Sunday 29th August by the returning officer.
The successful candidate will be notified in writing, Monday 30th August.
The results will be published in the next school newsletter.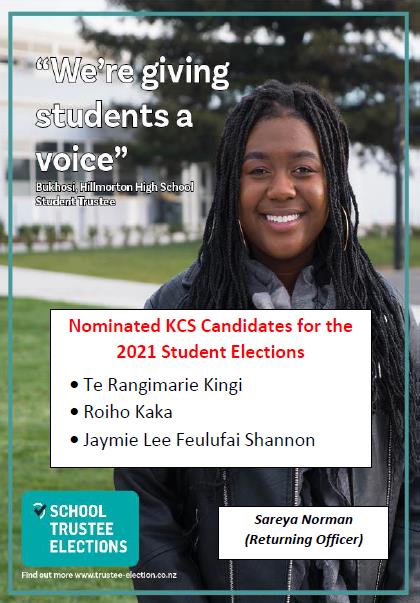 Sareya Norman (Returning Officer)
ACHIEVEMENTS:
ACCEPTANCE INTO UNIVERSITY OF CHOICE – SATIVA ROGERS: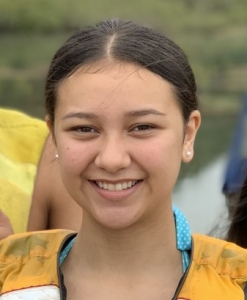 A big Congratulations to our Year 13 student Sativa Rogers for getting accepted into the world class film making degree at School of Audio Engineering (SAE) Creative Media Institute to pursue her career in film making.
We are so proud of you and know you will be a shining star there and in this career.
Sativa has worked exceptionally well this year
She has taken total responsibility for her learning, consistently completing work and seeking support as needed.
Sativa is a strong independent learner and this is a strength that will serve her well throughout her learning journey.
Well done, Sativa!
From all of your teachers.
EVENTS:
30 NOVEMBER – ACCORD 'TEACHER ONLY DAY':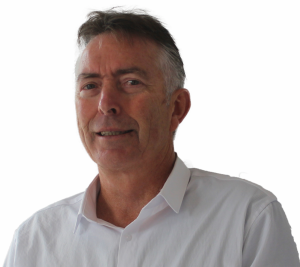 The 3rd of the Accord days will take place: Tuesday 30th and will be a 'Teacher Only Day'.  The School will not be open.
With the changes to NCEA being undertaken currently, there are planned days scheduled for teachers in our region to take part in specific training opportunities – these days are being called Accord Days and schools are asked to run them as Teacher Only days
HIGHLIGHTS – STUDENTS STUDYING FROM HOME:
WRITING IN LOCKDOWN – YEARS 7 & 8 KAIKOHE CAMPUS:
Part of our school-wide literacy program is 'picture mapping'.
This is a creative way to commit structural and language features of different text types to long-term memory. If you can talk about it, you can write about it.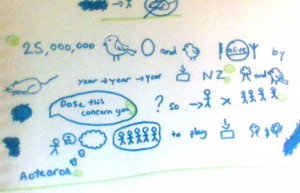 Year 7 and 8s were asked to do their own picture map of a persuasive text model I wrote.
If your child is in Year 7 or 8 and hasn't finished theirs, please ask them to get on with it.
We want to move into the next phase of writing – dissecting the text.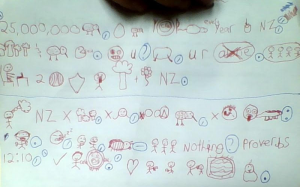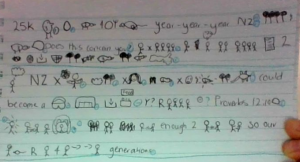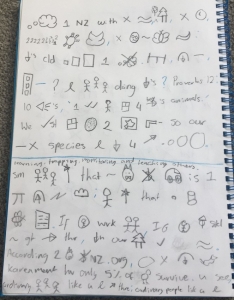 SEND IN YOUR HIGHLIGHTS OF STUDYING FROM HOME!
We'd love to hear from our students. If you would like to share your highlights, please email through:
a short Blurb of a couple of sentences
a couple of pictures (as attachments) letting us know your 'Highlights while you are studying from home'.
Please email through to jacquelinet@kcs.school.nz
Blessings to you all and stay safe!
___________________________________________________________________
SCHOOL REMINDERS:
LUNCHES BY LIBELLE – IN SCHOOL LUNCH PROGRAMME: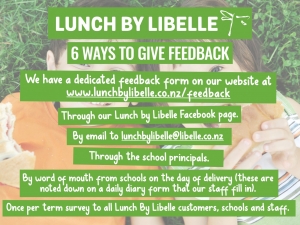 SCHOOL UNIFORMS – ORDERING ONLINE DIRECT WITH SUPPLIER:
We are currently experiencing difficulties with the sizing of Uniforms from this supplier, which has recently owners.
The sizes have completely changed and don't reflect NZ sizing, nor sizes that would normally be close to the age of the child, so we do recommend you trying the sizes on, at the Kaikohe Campus Office before you order /purchase any uniforms.
They have sent us samples for Fleece tops, so you can try them on before you order. 
We apologise for any inconvenience and are investigating an alternative but it cannot occur till next year, so we'll have to make do for the rest of this year.
Our School Office no longer carries stock of School Uniforms
Except for:

Year 9 – 13 Velocity Jackets that can be purchased from Kaikohe Campus Office only.
There are 2 options available for purchasing the rest of the School Uniforms:
1)   Order School Uniforms Direct Online at:
Uniform Hub:
Online shopping at: https://uniformhub.co.nz/ or https://uniformhub.co.nz/pages/find-your-school
Facebook page: @northlanduniformhub
Address: 577 Kamo Road, Kamo, Whangarei 0112
Email: info@uniformhub.co.nz
Phone: 09 435 2576
Opening hours: Mon – Fri 8.30am – 5pm & Sat 9am-12.30
2)  Order and pay at Kaikohe Campus School Office (in person)
      52 Mangakahia Road, Kaikohe
      You need to be sure of the sizes before ordering, as exchanges will incur extra costs.
MOBILE PHONES POLICY KAIKOHE CAMPUS: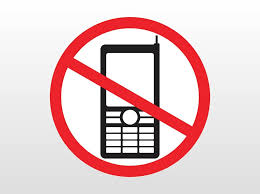 We are having a crackdown on the bringing of mobile phones to school.
This has been in place since the beginning of the last term however our students need reminding.
1st time:
Mobile handed to the teacher, who will take it to the front office and the student will collect it at the end of school.
2nd time +:
Mobile taken to the front office and

kept until the end of the term and the parents are to pick the phone up.
This is to eliminate face booking, cyberbullying and distractions from schoolwork.
Let's work together in ensuring that every tauira in this school succeeds at whatever vocation they pursue.
He waka eke noa=Everyone working together
SAY GOODBYE TO CHEQUES: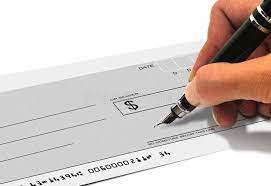 With less than 1% payments being made by cheque to some Banks, they are now being phased out as a payment option.
Please be advised that our School will no longer be able to accept Cheques as a form of payment.
Please contact the School Office 09 4011 873 should you have any queries.
PAYMENTS TO THE SCHOOL OFFICE: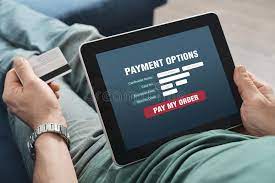 Please be informed that Payments to the School, can be made the following ways:
Online (by preference)
EFTPOS.  However we don't accept School Fees via EFTPOS.
A Cash payment, needs to be of the right amount, because we do not give out change.
Please contact the School Office 09 401 1873 for any queries
SCHOOL FACEBOOK PAGE:
Kia ora Whanau,
We would like to invite you to join our Facebook page. Here you will find highlights from our week, important notices and snapshots of the learning. Please scan the QR code below to join our group, we would love to have you onboard.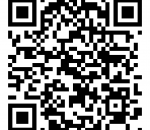 ATTENDANCE:
Reminder:  Parents / Caregivers please phone our School Office on 09 4011 873 or email by 9 am in mornings should your child / children be absent.
Should we miss your call, please leave a message on our answering phone:
Please advise the following details:
The student's name
The absence reason
When they are likely to return to school
Failure to do so will result in Follow up action for 'Truancy', as part of the 'Rock On Truancy Project'.
You may receive a text, email, phone call and where serious Truancy occurs a 'Rock On Letter'.
Jacqueline Te Huia
ARRIVING LATE TO SCHOOL (KAIKOHE CAMPUS):
Any student arriving late to School is required to sign in at the School Office upon arrival
Parents of young students who arrive late, will need to sign them in before dropping them off to their class
At the first class / form time of the day, the School Roll is marked and any marked 'absent' will be followed up as noted above, for attendance absences
It's important your children arrive to school on time, as this too is considered a form of Truancy
VISITORS TO OUR KAIKOHE SCHOOL CAMPUS:
All visitors who enter our School Grounds are required to sign in / out at our School Office
We take seriously the security and welfare of our students and therefore require Parents and Visitors adhere to this requirement
If it's before the first school bell and you're just dropping your children off and immediately leaving, you won't need to sign in/out
If you remain onsite, you will be considered as a 'Visitor' and therefore will need to sign in / out at the School Office
If you arrive early to pick up your child / children and it's before the final school bell, you will need to sign your child out, at the School Office
Blessings to you all and stay safe!