Winter
THIS WEEK'S MEMORY VERSE: 

Week 4:
VALUE FOCUS: Compassion    SKILL FOCUS: Co-operation   GOD IS OUR PROVIDER!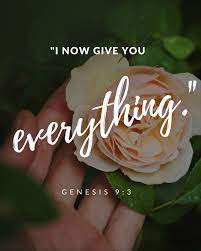 "Everything that lives and moves will be food for you. Just as I gave you the green plants,
I now give you everything."
2021 Term 3:
ENDS: 

              Friday         1 October
KEY DATES: 
School:
30 November  Accord Teacher Training Day                                                       Both Campuses
Community:
25 August         Girls Multi Sports Festival Years 5 & 6 Lindtvardt Park           Kaikohe
28-29 August   Massive Theatre Company Free Workshop Memorial Hall    Kaikohe
For further details please see below the heading EVENTS:
NOTICES:
LEVEL 4 LOCKDOWN AGAIN: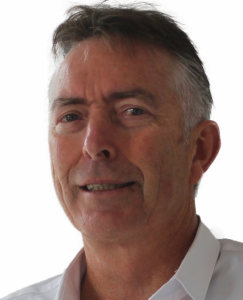 Tena koutou whanau ma – warm greetings to everyone.
Regrettably we are in Level 4 Lockdown again.
Our prayers are that this sharp response to the latest emergence of active cases in our country will be effective in bringing it under control and that we can return quickly to the relative freedom we have been experiencing at Level 1 over the last year.
The sudden announcement of this lockdown means there will be some preparation needed to enable distance learning if this lockdown is extended.
Today and tomorrow our teachers will be making contact with whanau through our main communication channels – Newsletter, Website, Facebook Page, Emails, Texts and where needed, Phone Calls.
Teachers are now ensuring the learning material is available to students online in the format they are used to – this is mainly the Google Classroom and Class Websites.
We need to know which students have taken devices home and will be making contact to find that out.
If you could assist us in collecting this info by texting me (0274296713) or emailing davidr@kcs.school.nz it would be greatly appreciated.
In the mean-time, we pray God's blessing over you, your whanau and loved ones, asking for His protection, provision and guidance at this time. May His will be carried out in all that we do and that our country seeks Him fervently through repenting and adhering to His Word.
Let His Name be proclaimed in this Nation!  In Jesus' name, Amen.
Blessings to all , nga mihi mahana
David Rogers
SCHOOL PHOTOS – PHOTOLIFE VISIT MONDAY 23 AUGUST
POSTPONED DUE TO ALERT LEVEL 4:
Photolife were due to come to both campuses to take School Class and Sibling Photos however due to the Country being in Alert Level 4 it has been cancelled for now.
Even if Northland decrease in their Alert Level, the Photographers still come from Auckland.
We will let you know if and when a future date is able to be confirmed.
Should you have any queries, please do not hesistate to contact the School Office via email:
Nga Mihi
Jacqueline Te Huia (Office Administrator) 
ATTENDANCE KAIKOHE CAMPUS:
Kia ora whanau this past week our attendance has dropped dramatically from 90% to 76%.
Nine students recorded 60%, five students 50%, eight students 40%, three students 30%, one student 20%, and one non attendance.
It is imperative that our tamariki develop good habits of attending school otherwise as they get older they will eventually drop out before their time.
"Nau te rourou naku te rourou ka ora ai te Kura" 
With us doing our part and you parents doing your part- the school will thrive.
BOARD OF TRUSTEES – STUDENT REPRESENTATIVE ELECTION: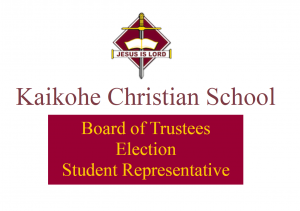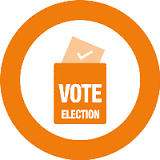 It's now time to start voting for one student representative to the Board of Trustees.
Voting forms have been distributed to all eligible voters on the student roll.
How to return your voting paper:
Please read carefully before voting!
1. If posting your voting paper, post to:
Returning Officer
PO Box 235

KAIKOHE 0440
Your vote will not be counted unless the envelope is postmarked before the day of the election,  Sunday 22nd August 2021 and received by the returning officer not later than 5 days after the date of the election. Ensure you post it before 6.00pm the day before voting closes.
2. If your voting paper is delivered to the school, please ensure that it is delivered and put into the blue BOT Election box before noon on the Monday 23rd August 2021.
It should be taken to: 52 Mangakahia Road, Kaikohe
Voting closes on Monday 23rd August 2021 at noon.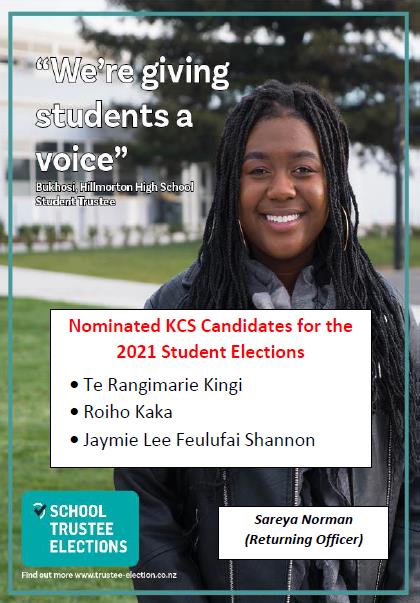 Sareya Norman (Returning Officer)
EVENTS:
25 AUGUST NORTH ZONE GIRLS MULTI SPORT FESTIVAL YEARS 5 & 6 KAIKOHE: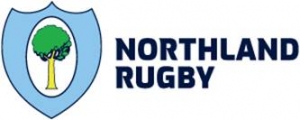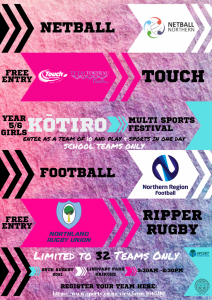 Location:         Lindvart Park, Kaikohe
Details:            Team of 10 to rotate through and play four codes  (Rippa, Netball, Touch, Football) throughout day, Max 32 teams registered
Registration: https://www.sporty.co.nz/viewform/166590
The Sports Festival will include Rippa Rugby run by Northland Rugby Union, Football run by Northern Football Region, Netball run by Netball Northern and Touch by New Zealand Touch.
There is a cap of 32 teams for the event so make sure you get your entry form in, each team will be made up of 10 students and throughout the day each team will move around to the different sports which gives them to opportunity to play a variety of sports with other schools.
If you have any questions please let us know, Regards,
Hannah Shalders – Primary Schools Rugby Development Officer Northland Rugby Union 
M: 021 188 9384   |    www.northlandrugby.co.nz
28 – 29 AUGUST FREE MASSIVE THEATRE COMPANY WORKSHOP – KAIKOHE MEMORIAL HALL: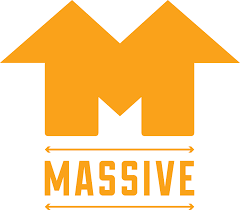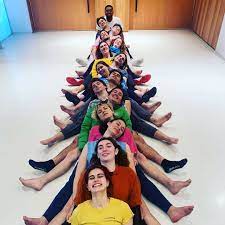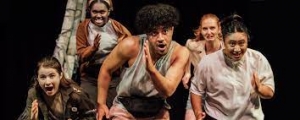 Massive Theatre Company is excited to be offering a free 2-day theatre workshop for rangatahi aged 14-24 years on August 28-29 at Kaikohe Memorial Hall.
This vibrant workshop taught by our teaching artists Celeste De Freitas & Villa Lemanu is a great opportunity for students to experience our unique approach to theatre-making.
They will learn a wide range of theatre foundation skills and techniques, and explore different ways of bringing their own stories and ideas to life in a fun and physical environment.
"I learnt to focus more and really enjoyed the physical work." (2020 participant in Whangārei)
Those interested do not need any prior acting experience to participate. People who love drama, dance and sports love our workshops.
Please encourage your rangatahi to register now so they don't miss out: https://www.massivecompany.co.nz/workshops/massive-foundations-ages-14-24/events/kaikohe-2021
If you would like to learn more about Massive Company, please see Our Story.
Ngā mihi nui,
Tara Ranchhod  Massive Company – Programme Coordinator | Kaiwhakahaere Hōtaka
09 369 1864    /   021 130 3126
30 NOVEMBER – ACCORD 'TEACHER ONLY DAY':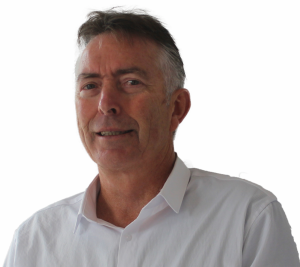 The 3rd of the Accord days will take place: Tuesday 30th and will be a 'Teacher Only Day'.  The School will not be open.
With the changes to NCEA being undertaken currently, there are planned days scheduled for teachers in our region to take part in specific training opportunities – these days are being called Accord Days and schools are asked to run them as Teacher Only days
SCHOOL BUSINESS AS USUAL NOTICES / REMINDERS:
LUNCHES BY LIBELLE – IN SCHOOL LUNCH PROGRAMME: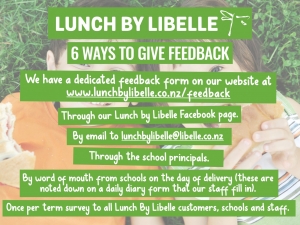 SCHOOL UNIFORMS – ORDERING ONLINE DIRECT WITH SUPPLIER:
We are currently experiencing difficulties with the sizing of Uniforms from this supplier, which has recently owners.
The sizes have completely changed and don't reflect NZ sizing, nor sizes that would normally be close to the age of the child, so we do recommend you trying the sizes on, at the Kaikohe Campus Office before you order /purchase any uniforms.
They have sent us samples for Fleece tops, so you can try them on before you order. 
We apologise for any inconvenience and are investigating an alternative but it cannot occur till next year, so we'll have to make do for the rest of this year.
Our School Office no longer carries stock of School Uniforms
Except for:

Year 9 – 13 Velocity Jackets that can be purchased from Kaikohe Campus Office only.
There are 2 options available for purchasing the rest of the School Uniforms:
1)   Order School Uniforms Direct Online at:
Uniform Hub:
Online shopping at: https://uniformhub.co.nz/ or https://uniformhub.co.nz/pages/find-your-school
Facebook page: @northlanduniformhub
Address: 577 Kamo Road, Kamo, Whangarei 0112
Email: info@uniformhub.co.nz
Phone: 09 435 2576
Opening hours: Mon – Fri 8.30am – 5pm & Sat 9am-12.30
2)  Order and pay at Kaikohe Campus School Office (in person)
      52 Mangakahia Road, Kaikohe
      You need to be sure of the sizes before ordering, as exchanges will incur extra costs.
MOBILE PHONES POLICY KAIKOHE CAMPUS: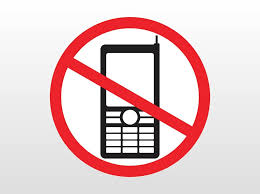 We are having a crackdown on the bringing of mobile phones to school.
This has been in place since the beginning of the last term however our students need reminding.
1st time:
Mobile handed to the teacher, who will take it to the front office and the student will collect it at the end of school.
2nd time +:
Mobile taken to the front office and

kept until the end of the term and the parents are to pick the phone up.
This is to eliminate face booking, cyberbullying and distractions from schoolwork.
Let's work together in ensuring that every tauira in this school succeeds at whatever vocation they pursue.
He waka eke noa=Everyone working together
TECHNOLOGY CLASSES AT MOEREWA:

This term 3 our students in Years 7 & 8 travel to Moerewa School for Technology Classes.  Students will need to:
Take a packed lunch
Wear school uniform, in particular, shoes so that they can take part in Workshop activities using tools.
Nga mihi mahana
David Rogers
SAY GOODBYE TO CHEQUES: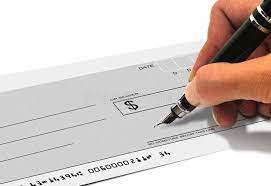 With less than 1% payments being made by cheque to some Banks, they are now being phased out as a payment option.
Please be advised that our School will no longer be able to accept Cheques as a form of payment.
Please contact the School Office 09 4011 873 should you have any queries.
PAYMENTS TO THE SCHOOL OFFICE: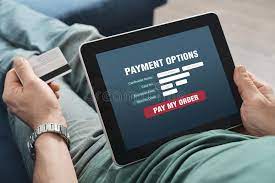 Please be informed that Payments to the School, can be made the following ways:
Online (by preference)
EFTPOS.  However we don't accept School Fees via EFTPOS.
A Cash payment, needs to be of the right amount, because we do not give out change.
Please contact the School Office 09 401 1873 for any queries
SCHOOL FACEBOOK PAGE:
Kia ora Whanau,
We would like to invite you to join our Facebook page. Here you will find highlights from our week, important notices and snapshots of the learning. Please scan the QR code below to join our group, we would love to have you onboard.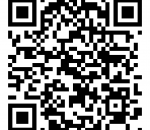 ATTENDANCE:
Reminder:  Parents / Caregivers please phone our School Office on 09 4011 873 or email by 9 am in mornings should your child / children be absent.
Should we miss your call, please leave a message on our answering phone:
Please advise the following details:
The student's name
The absence reason
When they are likely to return to school
Failure to do so will result in Follow up action for 'Truancy', as part of the 'Rock On Truancy Project'.
You may receive a text, email, phone call and where serious Truancy occurs a 'Rock On Letter'.
Jacqueline Te Huia   (Year 9 – 13 Students)      jacquelinet@kcs.school.nz
ARRIVING LATE TO SCHOOL (KAIKOHE CAMPUS):
Any student arriving late to School is required to sign in at the School Office upon arrival
Parents of young students who arrive late, will need to sign them in before dropping them off to their class
At the first class / form time of the day, the School Roll is marked and any marked 'absent' will be followed up as noted above, for attendance absences
It's important your children arrive to school on time, as this too is considered a form of Truancy
VISITORS TO OUR KAIKOHE SCHOOL CAMPUS:
All visitors who enter our School Grounds are required to sign in / out at our School Office
We take seriously the security and welfare of our students and therefore require Parents and Visitors adhere to this requirement
If it's before the first school bell and you're just dropping your children off and immediately leaving, you won't need to sign in/out
If you remain onsite, you will be considered as a 'Visitor' and therefore will need to sign in / out at the School Office
If you arrive early to pick up your child / children and it's before the final school bell, you will need to sign your child out, at the School Office
BREAKFAST CLUB – KAIKOHE CAMPUS EVERY WEDNESDAY & FRIDAY:
Breakfast is the most important meal of the day so please encourage your children to come to Narnia between 8:20 am-8.45 am for kai.
If anyone has jams to donate, please hand in to the Office.
We also need volunteer helpers to set up and clear up.
Please get in touch with David Prickett if you can support this mahi.
Blessings to you all and stay safe!