Spring
THIS WEEK'S MEMORY VERSE Week 4 VALUE FOCUS: Where is God when I am Scared?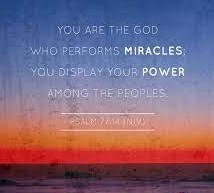 Psalm 77:14
"You are the God who performs miracles; you display your power among the people."
________________________________________________________________________________
2021 TERM 4: 
ENDS:             

Friday          10 December
________________________________________________________________________________
KEY DATES: 
School:
03 December    Kaikohe Campus Senior Prize giving Year 9 – 13           Kaikohe Campus
08 December    Waimate North Campus Prize giving                              Waimate North Campus
09 December    Kaikohe Campus Junior Prize giving Year 1 – 8              Kaikohe Campus
________________________________________________________________________________
NOTICES:
PRIZE GIVING, COVID 19 & WITNESSING: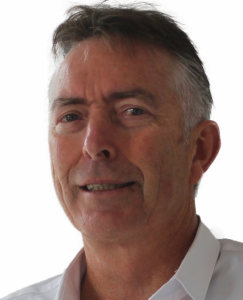 Tena koutou whanau ma – warm greetings to everyone.
Like just about everything we do in the school setting at the moment, COVID19 is impacting our plans for Prize-Giving at the end of the year.
Currently we do not have enough guidance about how we manage these as 'Public Events' and to give us some certainty going forward, we are planning to hold our Prize Givings on the Kaikohe Campus as closed events, with live-streaming for whanau to connect up to.
This isn't ideal but we want to move forward with planning and we are hoping you will understand our decision.
For our Waimate Campus whanau, we need to think more carefully about how we can honour the people and history of the school, at this time of transition to Harvest Christian School – this is a significant event and will be important to have this done with integrity and excellence.
There is a very real sense that in these times our witness needs to reflect and promote unity and every decision we make needs to address the question as to whether that decision could cause division. As believers we are not called to argue 'rights' and as we look to see how we can focus on what really counts, we take opportunities to share the 'Good News' and minister to those who are in need.
Ma te Atua e manaaki
David Rogers – Principal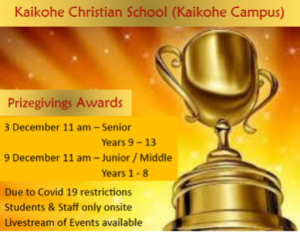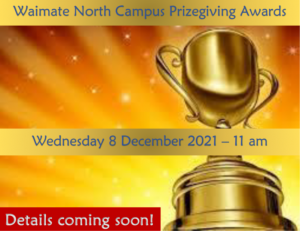 PARENTAL RIGHTS: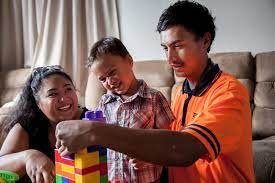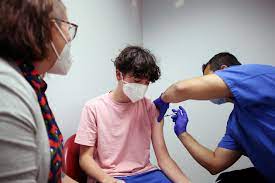 The Board upholds parental rights to make health decisions for their children.
To preserve those rights, the Board will not allow any covid 19 vaccination clinics on the School grounds.
The Board is neither for or against covid 19 vaccinations.
To find a local vaccination clinic go to:
 https://www.healthpoint.co.nz/covid-19-vaccination/northland/kaikohe/
Mike Shaw – CEO Celebration Trust  
09 405 3996    /   021 842 302  www.heartofthenorth.co.nz
SCHOOL EVENTS:
PHOTOLIFE CANCELLATION!!!:
Photolife were due to come to the Kaikohe Campus to take School Class and Sibling Photos.
This has been cancelled 

as Auckland is still in lockdown and their staff are unable to travel through the borders.

If you have paid any money online they will refund you.

Please contact them directly > 0800 50 1040  or enquiries@photolife.co.nz

We are currently investigating other local options and will inform you if another alternative is found.
Nga Mihi
Jacqueline Te Huia (Office Administrator) Kaikohe Campus
___________________________________________________________________
SCHOOL REMINDERS:
LUNCHES BY LIBELLE – IN SCHOOL LUNCH PROGRAMME: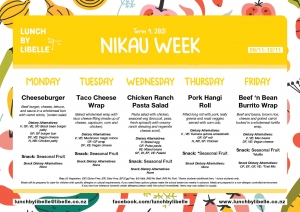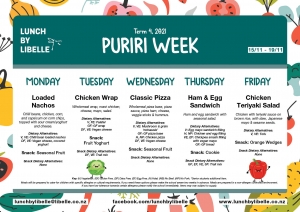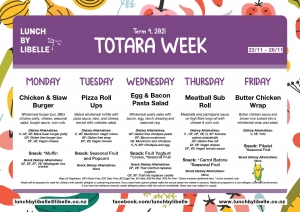 SCHOOL UNIFORMS – ORDERING ONLINE DIRECT WITH SUPPLIER:
We are currently experiencing difficulties with the sizing of Uniforms from this supplier, which has recently changed owners.
The sizes have completely changed and don't reflect NZ sizing, nor sizes that would normally be close to the age of the child, so we do recommend you trying the sizes on, at the Kaikohe Campus Office before you order /purchase any uniforms.
They have sent us samples for Fleece tops, so you can try them on before you order. 
We apologise for any inconvenience and are investigating an alternative but it cannot occur till next year, so we'll have to make do for the rest of this year.
Our School Office no longer carries stock of School Uniforms
Except for:

Year 9 – 13 Velocity Jackets that can be purchased from Kaikohe Campus Office only.
There are 2 options available for purchasing the rest of the School Uniforms:
1)   Order School Uniforms Direct Online at:
Uniform Hub:
Online shopping at: https://uniformhub.co.nz/ or https://uniformhub.co.nz/pages/find-your-school
Facebook page: @northlanduniformhub
Address: 577 Kamo Road, Kamo, Whangarei 0112
Email: info@uniformhub.co.nz
Phone: 09 435 2576
Opening hours: Mon – Fri 8.30am – 5pm & Sat 9am-12.30
2)  Order and pay at Kaikohe Campus School Office (in person)
      52 Mangakahia Road, Kaikohe
      You need to be sure of the sizes before ordering, as exchanges will incur extra costs.
MOBILE PHONES POLICY KAIKOHE CAMPUS: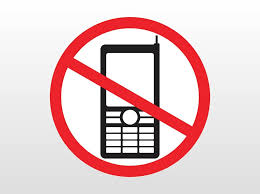 We are having a crackdown on the bringing of mobile phones to school.
This has been in place since the beginning of the last term however our students need reminding.
1st time:
Mobile handed to the teacher, who will take it to the front office and the student will collect it at the end of school.
2nd time +:
Mobile taken to the front office and

kept until the end of the term and the parents are to pick the phone up.
This is to eliminate face booking, cyberbullying and distractions from schoolwork.
Let's work together in ensuring that every tauira in this school succeeds at whatever vocation they pursue.
He waka eke noa=Everyone working together
VISITORS TO OUR KAIKOHE SCHOOL CAMPUS:
All visitors who enter our School Grounds are required to sign in / out at our School Office
We take seriously the security and welfare of our students and therefore require Parents and Visitors adhere to this requirement
If it's before the first school bell and you're just dropping your children off and immediately leaving, you won't need to sign in/out
If you remain onsite, you will be considered as a 'Visitor' and therefore will need to sign in / out at the School Office
If you arrive early to pick up your child / children and it's before the final school bell, you will need to sign your child out, at the School Office
ARRIVING LATE TO SCHOOL (KAIKOHE CAMPUS):
Any student arriving late to School is required to sign in at the School Office upon arrival
Parents of young students who arrive late, will need to sign them in before dropping them off to their class
At the first class / form time of the day, the School Roll is marked and any marked 'absent' will be followed up as noted above, for attendance absences
It's important your children arrive to school on time, as this too is considered a form of Truancy
PAYMENTS TO THE SCHOOL OFFICE: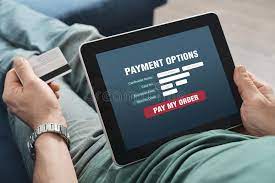 Please be informed that Payments to the School, can be made the following ways:
Online (by preference)
EFTPOS.  However we don't accept School Fees via EFTPOS.
A Cash payment, needs to be of the right amount, because we do not give out change.
Please contact the School Office 09 401 1873 for any queries
SCHOOL FACEBOOK PAGE:
Kia ora Whanau,
We would like to invite you to join our Facebook page. Here you will find highlights from our week, important notices and snapshots of the learning. Please scan the QR code below to join our group, we would love to have you onboard.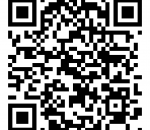 ATTENDANCE:
Reminder:  Parents / Caregivers please phone our School Office on 09 4011 873 or email by 9 am in mornings should your child / children be absent.
Should we miss your call, please leave a message on our answering phone:
Please advise the following details:
The student's name
The absence reason
When they are likely to return to school
Failure to do so will result in Follow up action for 'Truancy', as part of the 'Rock On Truancy Project'.
You may receive a text, email, phone call and where serious Truancy occurs a 'Rock On Letter'.
Jacqueline Te Huia
Blessings to you all and stay safe!