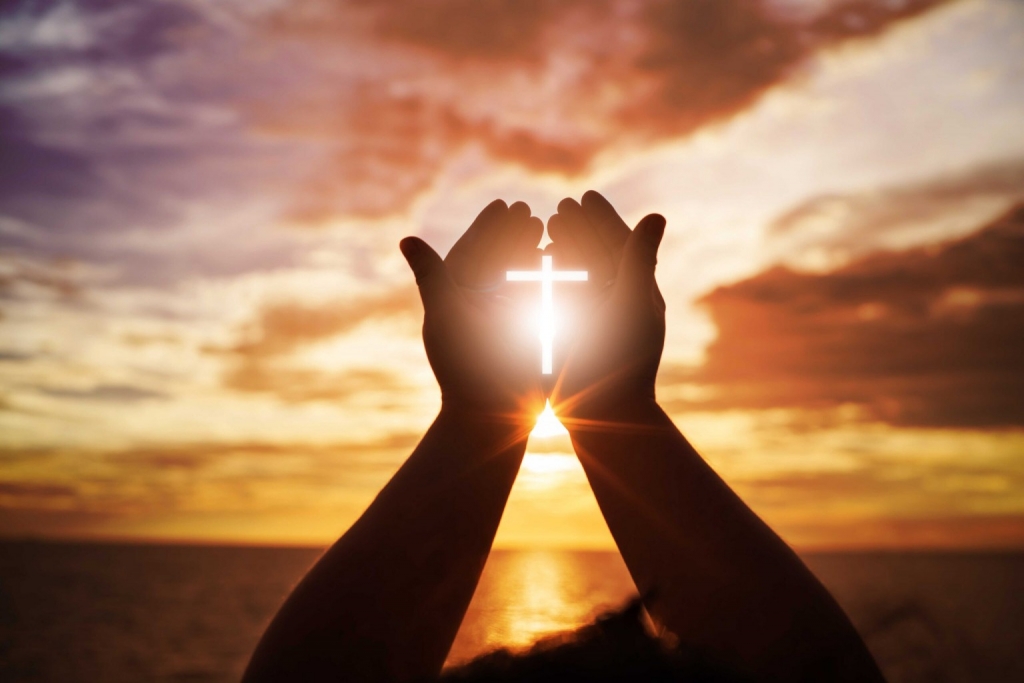 THIS WEEK'S MEMORY VERSE
Not that we are competent in ourselves to claim anything for ourselves, but our competence comes from God.
2 Corinthians 11:12
CARE FOCUS: "I am trying my hardest to stay on task and complete my work."
PRINCIPALS' NOTICE
Tena koutou whanau ma – warm greetings to everyone.
I'll quickly take this opportunity to acknowledge with you that we have all been working our way through a very 'different' experience – the likes of which we (our generations) have never seen in this country. I am very grateful that we have been able to come together and 'love' one another through this time… John13:34-35 "A new command I give you: Love one another. As I have loved you, so you must love one another. 35 By this everyone will know that you are my disciples, if you love one another.". I am not sure what is left for us to deal with and I get the sense that we have experienced a peak as far as infections go, but as to whether we are 'out of the woods', that is a wait and see scenario. In the mean time we need to be vigilant with our health and safety, and listen to the advisories we get about safe practices, and staying home if we are unwell.
We are really pleased to have been able to resume as normal (as normal as you would expect in these times). We continue to have a high demand for places in the school and the waiting list is still in operation which means there can be a delay for new enrolments – our advice for whanau wanting to enrol students is to begin the process as quickly as  possible so we can allocate places on the waiting list and minimise waiting time.
Interim Reports and Parent Meetings
On Friday we will send Interim Reports home for whanau – in these 'quick snapshot' reports we provide broad feedback about how our students have settled into school so far this year. There have been significant disruptions to learning and we know some of our students are experiencing gaps in their learning – some of these have the potential to disrupt achievement outcomes, especially in their NCEA courses. With this in mind we will invite whanau of students who we can see need encouragement, to meet with us next Tuesday 12th April to bring clarity about how we can ensure success by maximising our use of learning still time available this year.
Also we are asking whanau who have any concerns about schooling for their child/children to make some time to drop-in on Tuesday 12th April from 3:30 to 6:00pm.
Just a quick reminder…It is hard to believe that we are almost at the end of the first term – school breaks for the first vacation on Thursday 14th April – we return to school on the 2nd May.
Nga mihi mahana – blessings to all
David Rogers
PRINCIPAL
OTHER NOTICES
ORDERING SCHOOL UNIFORMS
Unfortunately, we are informing you that our uniform suppliers are currently closed due to sicknesses.  I understand there are a lot of caregivers that are still waiting for their child(rens) uniform to arrive. At present I do not know when the suppliers will re-open or if it'll be before the end of this term.  My apologies for any inconvenience this has caused
Regards,
Sareya Norman
ROLL GROWTH AND WAITING LISTS
We are experiencing a strong enquiry for enrolment at the school. Unfortunately we are limited by a Roll Cap of 156 students which means we are not permitted to go above this number. We are at capacity on the campus with a waiting list growing – it is sitting at 14 currently. If you or whanau you know are considering enrolling at Kaikohe Christian School please arrange to get enrolment documents and applications in asap to secure a place on the waiting list. We do have whanau moving to different locations during the year and we usually have students come off our roll as a result, meaning places become available during the year.
David Rogers
Thank you to all parents who have endeavored to ensure their children are attending school in correct uniform.
Uniform Lost property:
Items that have been collected from various classrooms have been washed, dried and can be found clean in S1. Students can come before school, during interval or lunch to collect their items.
With swimming some random articles are also turning up. Please check your child's bag to see what they may have left behind at school.
Major areas of concern;
Footwear: Black shoes or sandals. Not slip on shoes, gum boots or non-black shoes.
Black shorts, skirts or trousers, NOT leggings, jeggings, track pants or jeans.
Second Hand Uniform:
The school has some spare second hand uniform available at no cost to you and if your child is in need of specific items do not hesitate to contact me or the Office. New uniform items are available to buy from the office. Notes or emails: Please remember to send in these if your child is out of uniform to theresiav@kcs.school.nz
Regards,
Mrs Van Wingerden
LOST PROPERTY
Like most schools we collect quite a lot of lost property – shoes, fleeces, shirts, shorts etc. We try to reconnect students to their gear but often the gear is not named and remains unclaimed. We are going to set a time each week to display all of the lost property in front of our students and hopefully this will help. We wash the unclaimed clothing and keep it as supply for students who need it from time to time. Please help by naming your children's clothing
MISSING EQUIPMENT
Unfortunately we are missing important equipment that has been supplied to students to help with their learning – specifically we are missing chromebook covers and chargers, school readers and school blazers. Would you please have a look around the house to see if any school property is there – quite often it is just a case of forgetting for example, that the charger is plugged in to the wall socket. We really appreciate your help here and look forward to receiving gear back into the school.
Although not an ideal solution, the extent of the issue we may cause us to ask whanau to reimburse us for missing equipment.
UP AND COMING EVENTS FOR PRIMARY – YEARS 1-6
Due to high numbers of children not at school we have  made the decision to postpone.  Parents and Caregivers will be notified once these events can go ahead.
David Prickett, Trish Vesey and Roylena Tzikoucos
UP AND COMING EVENTS FOR SENIORS – YEARS 11-13
Tēnā tātou e te whānau,
NorthTec are giving 8 of our tauira the opportunity to attend a Future Trades Day at their Campus in Raumanga on Friday 8th April 2022.  We hope some of our students can attend this day and develop and discover their passions and abilities. We have until Wednesday 30th March to register our students.
As previously stated, there is a maximum of 8 students per kura, so if you are interested in attending this kaupapa please contact me on my email (kiritopaa@kcs.school.nz). Please note that you are exempt from providing a vaccine passport for this event. If you are unable to attend this date, NorthTec plans to hold another Future Trades Day later in the year, on Friday 19th August 2022.
Noho i te waiora, noho i te waikanaetanga,
Kiritopa Allen
KAIKOHE DENTIST
The Mobile will be back into the schools in Term 2.
Year 12 and 13 students are able to book in for a Dental Check up at Kaikohe Oral health clinic by contacting 0800MYTEETH and booking into our book.
If we can at least do some of the patients at the Kaikohe Oral health clinic especially the ones about to turn 18 then at least they have good oral care to go off into their working life with.
Regards,
Sheryl
PLACING AN ORDER FOR ORANGES
Kia ora Whanau,
There will be no more oranges until further notice as the season has finished.
Kind Regards
Th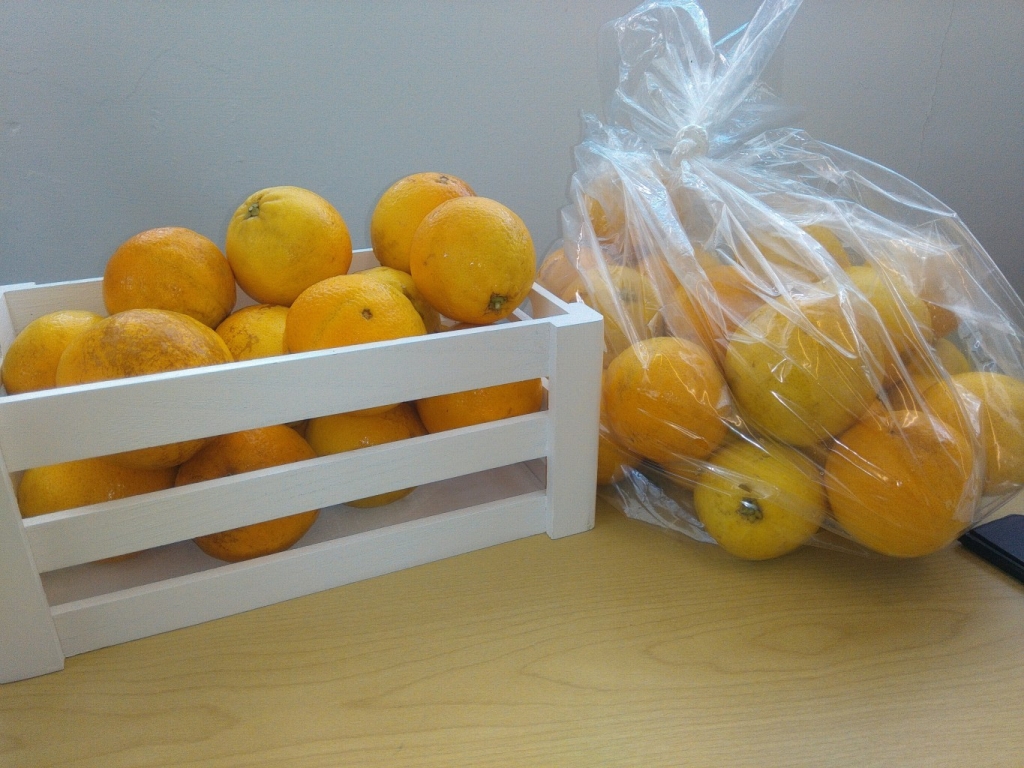 KEY DATES: SCHOOL TERMS
| | Starts: | Ends: |
| --- | --- | --- |
| Term 1: | Tuesday 1 February 2022 | Thursday 14 April 2022 |
| Term 2: | Monday 2 May 2022 | Friday 8 July 2022 |
| Term 3: | Monday 25 July 2022 | Friday 30 September 2022 |
| Term 4: | Monday 17 October 2022 | Friday 9 December 2022 |
STATIONERY LIST
Parents can purchase their child(rens) stationery packs from Qizzle, and have it delivered to the school.  Enter the school address at check out: 52 Mangakahia Road, Kaikohe 0405 or have it delivered to your own home.  Click the link to visit Qizzle Schoolpacks:  www.schoolpacks.co.nz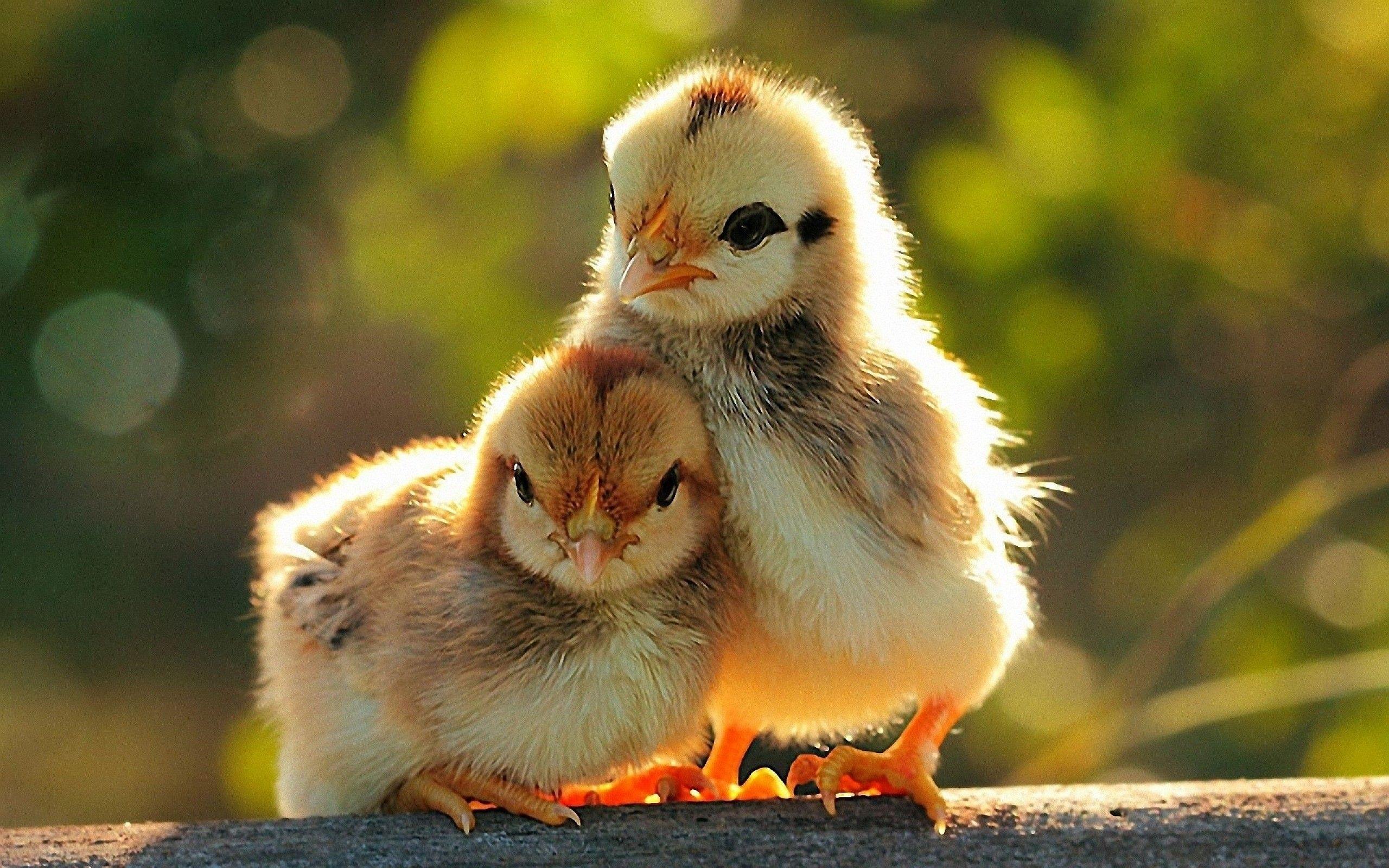 "Be joyful in hope, patient in affliction, faithful in prayer."
– Romans 12:12
_______________________________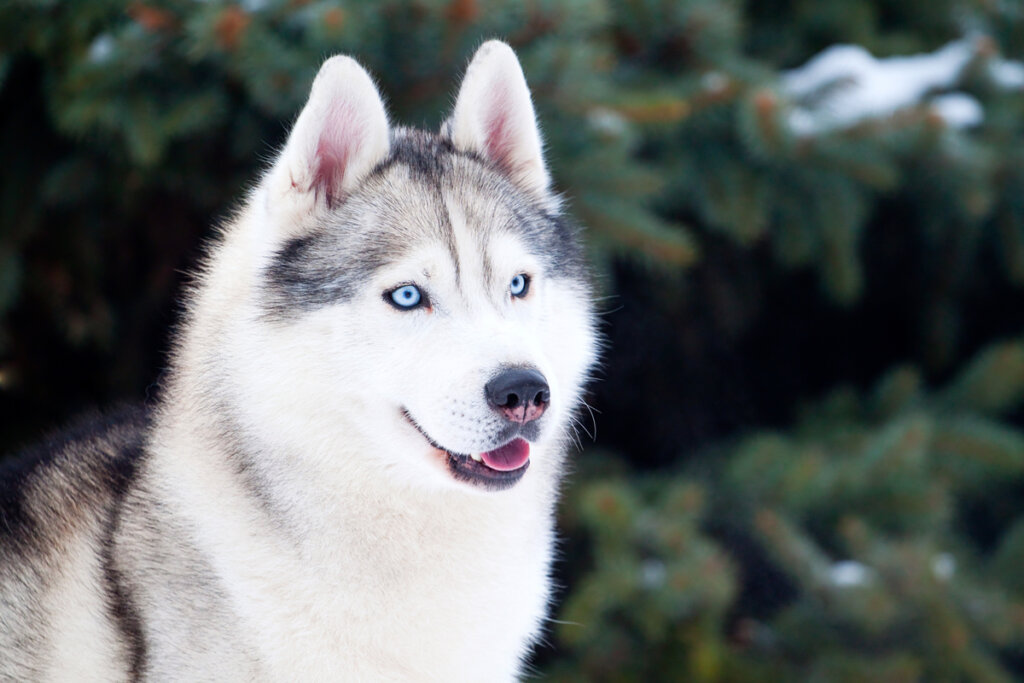 "Walk with the wise and become wise, for a companion of fools suffers harm."
– Proverbs 13:20
BOARD OF TRUSTEES
Meeting Dates:     

                                                                                                                                                                        
| | |
| --- | --- |
| Term 2 | Tuesday 3 May 2022 |
| Term 2 | Tuesday 14 June 2022 |
| Term 3 | Tuesday 26 July 2022 |
| Term 3 | Tuesday 23 August 2022 |
| Term 3 | Tuesday 6 September 2022 |
| Term 4 | Tuesday 18 October 2022 |
Minutes:   – Minutes 22 March 2022
COMMUNITY NOTICE
FUTURE FERNS NETBALL 2022 SEASON BEGINNING IN TERM 2 EVERY WEDNESDAY
Kia ora Koutou
Just a little save the date for you all please and to expect a shared doc this week re Future Ferns Netball 2022.
Here is the BOINC Registration Form 2022
We will start on Wednesday May 4th, from 3.15pm onwards.  Games will start soon after 3.30pm.
Hoping to see lots of teams participate this season.  Any thoughts or queries please let me know. Send me any staff members email address to add to my contact list.
Nga mihi
Chicky Rudkin
Principal
Kaikohe East School
09 4011532
021411534
---
WE'RE INVITING YOU TO REGISTER FOR OUR OTHER MOTHER – AN INAUGARAL NATIONAL STUDENT ART & LITERATURE COMPETITION. 
We are already getting some very exciting Judges involved, which we will announce soon.
Support your students to share their voice about their love and concerns for Mother Earth, Our Papatuanuku through;
Graphic Design
Illustration
Mixed Media
Poetry
Letter (Dear Papatuanuku)
Winning entries get put into a book to be taken to COP27 in Egypt this year.
Registration closes 30th April.
More details and Registration Form here:
Kia haumaru te noho – Stay Safe 
Flourish Kia Puāwai Social Enterprise LTD
Flourish Kia Puāwai : Happy People Healthy Planet
Flourish Kia Puawai
Flourish Kia Puawai
Charity CC57738 : Company 8001879
---
NORTHER DANCE ACADEMY
Classes available in ballet, modern jazz & contemporary.
Fully qualified registered teachers with the Royal Academy of Dance (UK & worldwide) Imperial society of teachers of dancing (UK & Worldwide) New Zealand Association of Modern Dance (NZ) syllabus
Age 3+
Performances, Examinations, Competitions.
contact: Liz Harvey 02108471533
Northern Dance Academy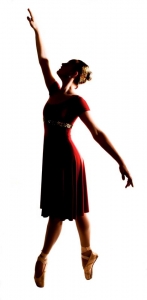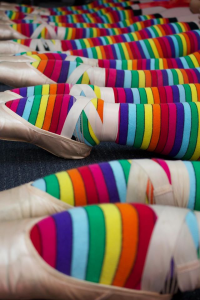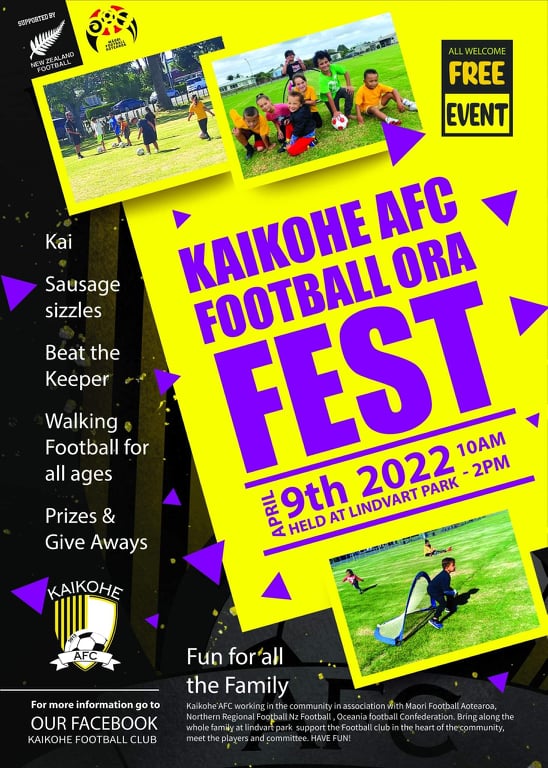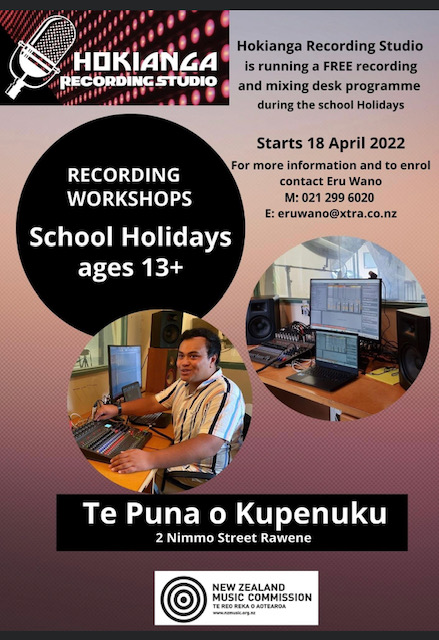 ---

---
LUNCHES BY LIBELLE – IN SCHOOL LUNCH PROGRAMME
---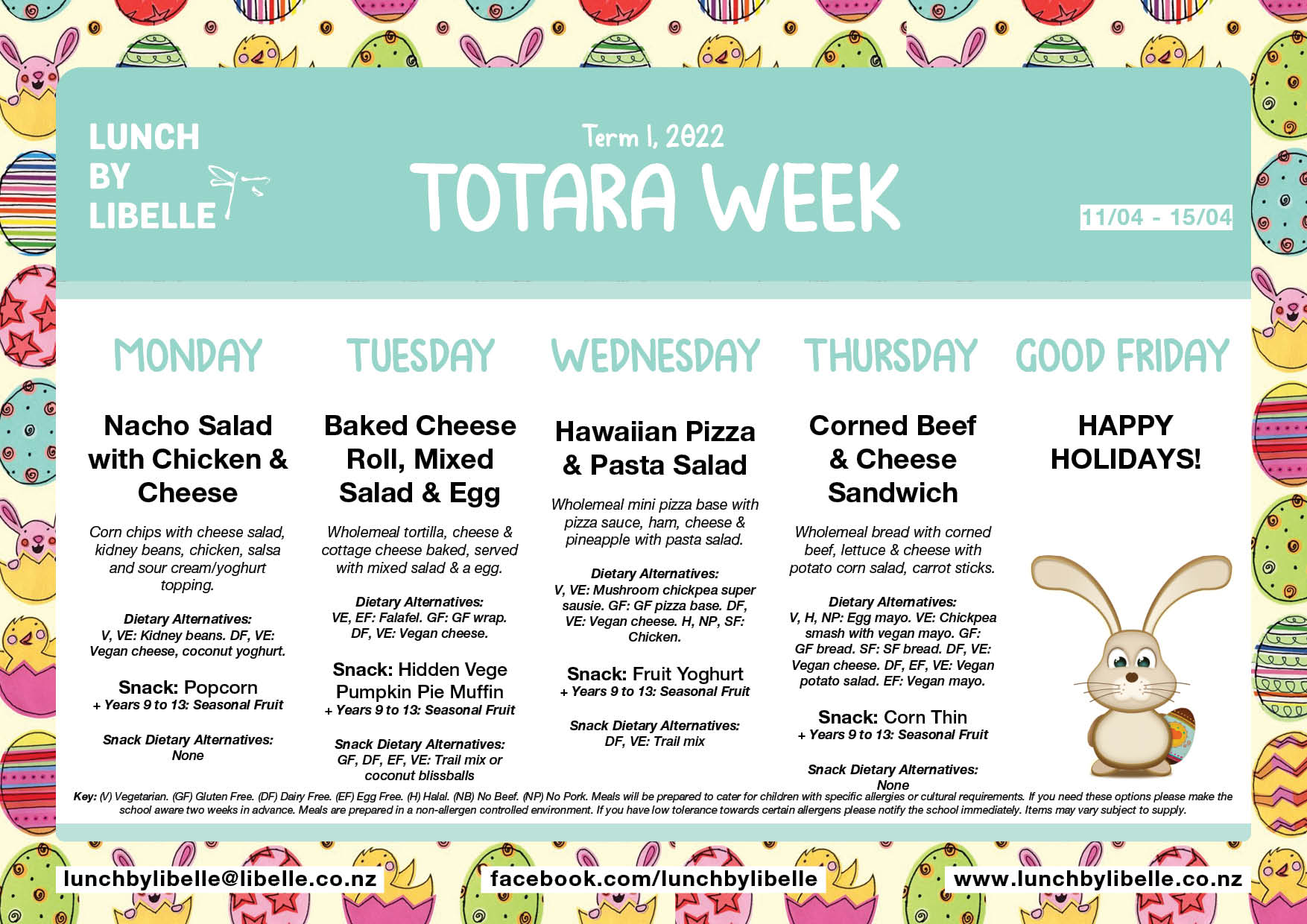 Blessings to you all and stay safe!