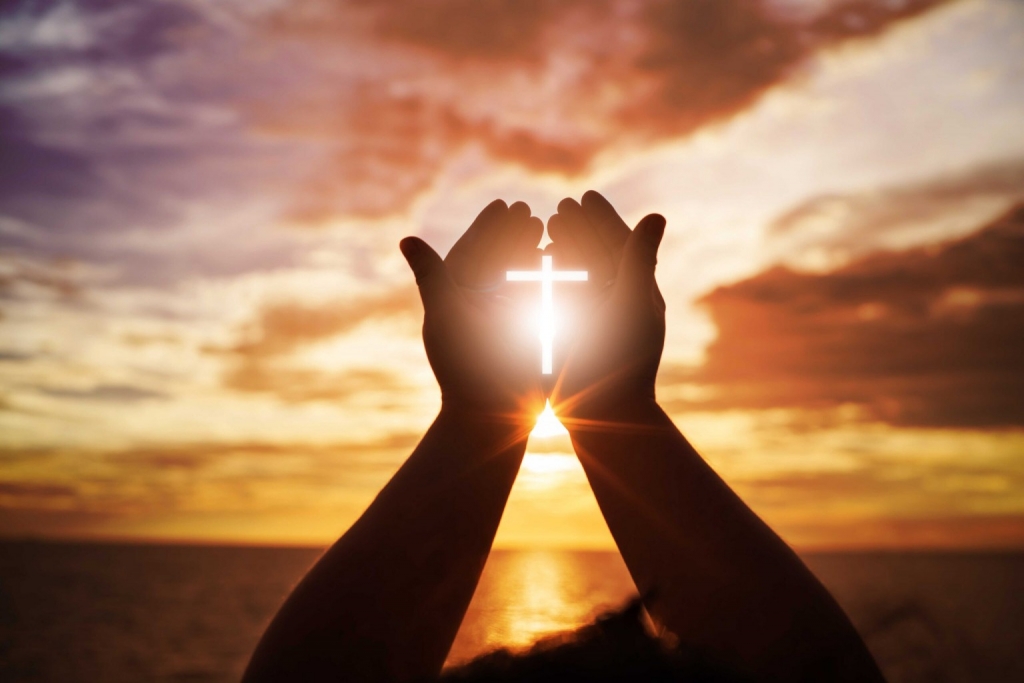 THIS WEEK'S MEMORY VERSE
"Your hands made me and formed me; give me understanding to learn your
commands."
Psalm 119:73
CARE FOCUS: "I give positive words to my friends and classmates to
encourage them."
PRINCIPALS' NOTICE
Tena koutou whanau ma – warm greetings to everyone
As we draw to the end of this term we could reflect on the times of disruption and uncertainty and be discouraged. The interruptions and the actual sickness have had a large impact on learning and well-being. For two weeks we were getting by with reduced staff numbers and daily student attendance of between 30 and 40 students. Online learning continued but the engagement levels were very low as people coped with the virus. Our return to school has been spectacular, however, in the recent days we are experiencing once again, a wave of infection.
At this important time in the Christian Calendar we are reminded that Jesus accomplished and completed His work at Calvary…fully. Jesus's final words before he gave up His spirit were " It is finished" (John 19:30). The original Greek gives a better sense to the translation to say, "Paid in Full", or, 'the transaction has been completed', referring to Isaiah's prophesy which notes our rebellion against God (Is 53:6). Isaiah 53 : 4-6 4Surely He has borne our [g]griefs And carried our [h]sorrows; Yet we [i]esteemed Him stricken, [j]Smitten by God, and afflicted. 5 But He was wounded[k] for our transgressions,
He was [l]bruised for our iniquities; The chastisement for our peace was upon Him, And by His stripes[m] we are healed. 6All we like sheep have gone astray; We have turned, every one, to his own way; And the Lord [n]has laid on Him the iniquity of us all.
Derek Prince teaches that Jesus's work on the cross was an exchange… So that God not only laid on Jesus the guilt of us all, but he laid upon him the punishment for the guilt of us all…
He speaks of ten different ways to view what God accomplished there by the death of Jesus.
Jesus was punished that we might be forgiven
Jesus was wounded that we might be healed
Jesus was made sin with our sinfulness, that we might be made righteous with His righteousness
Jesus tasted death for us that we might share His life
Jesus was made a curse that we might receive the blessing
Jesus endured our poverty that we might share His abundance
Jesus bore our shame that we might share His glory
Jesus endured my rejection that I might have His acceptance with the Father
He was cut off that we might be joined to the Lord
Our Old Man was put to death in Him that the New Man might come to life in us
I have a friend who teaches that when we come to the Communion Table as believers, we are able to partake in Jesus' victory and to bring our weaknesses to Him, to exchange our 'rags' for His riches'.
As a 'new creation', the old things are passing away (2 Cor 5:17) – our wrong attitudes, our thoughts and deeds that don't 'stack up', our sin and even our infirmities. When we come to the Cross we can lay these down by asking God to remove anything from us that is not of Him and to replace it with the things that are of Him. This is the Power of Christ at work in us through the Spirit of God, to bring us into the fullness of life and living in Christ.
So, it is easy to be discouraged by what is happening around us, but, God, through Jesus… Eph. 2:4-5 4 But God, who is rich in mercy, because of His great love with which He loved us, 5 even when we were dead in trespasses, made us alive together with Christ.
Have a blessed Easter
David Rogers
OTHER NOTICES
ORDERING SCHOOL UNIFORMS
Unfortunately, we are informing you that our uniform suppliers are currently closed due to sicknesses.  I understand there are a lot of caregivers that are still waiting for their child(rens) uniform to arrive. At present I do not know when the suppliers will re-open or if it'll be before the end of this term.  My apologies for any inconvenience this has caused
Regards,
Sareya Norman
Uniform Lost property:
Items that have been collected from various classrooms have been washed, dried and can be found clean in S1. Students can come before school, during interval or lunch to collect their items.
With swimming some random articles are also turning up. Please check your child's bag to see what they may have left behind at school.
Major areas of concern;
Footwear: Black shoes or sandals. Not slip on shoes, gum boots or non-black shoes.
Black shorts, skirts or trousers, NOT leggings, jeggings, track pants or jeans.
Second Hand Uniform:
The school has some spare second hand uniform available at no cost to you and if your child is in need of specific items do not hesitate to contact me or the Office. New uniform items are available to buy from the office. Notes or emails: Please remember to send in these if your child is out of uniform to theresiav@kcs.school.nz
Regards,
Mrs Van Wingerden
LOST PROPERTY
Like most schools we collect quite a lot of lost property – shoes, fleeces, shirts, shorts etc. We try to reconnect students to their gear but often the gear is not named and remains unclaimed. We are going to set a time each week to display all of the lost property in front of our students and hopefully this will help. We wash the unclaimed clothing and keep it as supply for students who need it from time to time. Please help by naming your children's clothing
MISSING EQUIPMENT
Unfortunately we are missing important equipment that has been supplied to students to help with their learning – specifically we are missing chromebook covers and chargers, school readers and school blazers. Would you please have a look around the house to see if any school property is there – quite often it is just a case of forgetting for example, that the charger is plugged in to the wall socket. We really appreciate your help here and look forward to receiving gear back into the school.
Although not an ideal solution, the extent of the issue we may cause us to ask whanau to reimburse us for missing equipment.
Please see below the updated uniform list:
ROLL GROWTH AND WAITING LISTS
We are experiencing a strong enquiry for enrolment at the school. Unfortunately we are limited by a Roll Cap of 156 students which means we are not permitted to go above this number. We are at capacity on the campus with a waiting list growing – it is sitting at 14 currently. If you or whanau you know are considering enrolling at Kaikohe Christian School please arrange to get enrolment documents and applications in asap to secure a place on the waiting list. We do have whanau moving to different locations during the year and we usually have students come off our roll as a result, meaning places become available during the year.
David Rogers
Thank you to all parents who have endeavored to ensure their children are attending school in correct uniform.
UP AND COMING EVENTS FOR PRIMARY – YEARS 1-6
Due to high numbers of children not at school we have  made the decision to postpone.  Parents and Caregivers will be notified once these events can go ahead.
David Prickett, Trish Vesey and Roylena Tzikoucos
KAIKOHE DENTIST
The Mobile will be back into the schools in Term 2.
Year 12 and 13 students are able to book in for a Dental Check up at Kaikohe Oral health clinic by contacting 0800MYTEETH and booking into our book.
If we can at least do some of the patients at the Kaikohe Oral health clinic especially the ones about to turn 18 then at least they have good oral care to go off into their working life with.
Regards,
SherylTh
KEY DATES: SCHOOL TERMS
| | Starts: | Ends: |
| --- | --- | --- |
| Term 1: | Tuesday 1 February 2022 | Thursday 14 April 2022 |
| Term 2: | Monday 2 May 2022 | Friday 8 July 2022 |
| Term 3: | Monday 25 July 2022 | Friday 30 September 2022 |
| Term 4: | Monday 17 October 2022 | Friday 9 December 2022 |
STATIONERY LIST
Parents can purchase their child(rens) stationery packs from Qizzle, and have it delivered to the school.  Enter the school address at check out: 52 Mangakahia Road, Kaikohe 0405 or have it delivered to your own home.  Click the link to visit Qizzle Schoolpacks:  www.schoolpacks.co.nz
"When I am afraid, I put my trust in You."
– Psalm 56:3
_______________________________
Therefore do not worry about tomorrow, for tomorrow will worry about itself. Each day has enough trouble of its own.
– Matthew 6:34
BOARD OF TRUSTEES
Meeting Dates:     

                                                                                                                                                                        
| | |
| --- | --- |
| Term 2 | Tuesday 3 May 2022 |
| Term 2 | Tuesday 14 June 2022 |
| Term 3 | Tuesday 26 July 2022 |
| Term 3 | Tuesday 23 August 2022 |
| Term 3 | Tuesday 6 September 2022 |
| Term 4 | Tuesday 18 October 2022 |
Minutes:   – Minutes 22 March 2022
COMMUNITY NOTICE
FUTURE FERNS NETBALL 2022 SEASON BEGINNING IN TERM 2 EVERY WEDNESDAY
Kia ora Koutou
Just a little save the date for you all please and to expect a shared doc this week re Future Ferns Netball 2022.
Here is the BOINC Registration Form 2022
We will start on Wednesday May 4th, from 3.15pm onwards.  Games will start soon after 3.30pm.
Hoping to see lots of teams participate this season.  Any thoughts or queries please let me know. Send me any staff members email address to add to my contact list.
Nga mihi
Chicky Rudkin
Principal
Kaikohe East School
09 4011532
021411534
---
WE'RE INVITING YOU TO REGISTER FOR OUR OTHER MOTHER – AN INAUGARAL NATIONAL STUDENT ART & LITERATURE COMPETITION. 
We are already getting some very exciting Judges involved, which we will announce soon.
Support your students to share their voice about their love and concerns for Mother Earth, Our Papatuanuku through;
Graphic Design
Illustration
Mixed Media
Poetry
Letter (Dear Papatuanuku)
Winning entries get put into a book to be taken to COP27 in Egypt this year.
Registration closes 30th April.
More details and Registration Form here:
Kia haumaru te noho – Stay Safe 
Flourish Kia Puāwai Social Enterprise LTD
Flourish Kia Puāwai : Happy People Healthy Planet
Flourish Kia Puawai
Flourish Kia Puawai
Charity CC57738 : Company 8001879
---
NORTHER DANCE ACADEMY
Classes available in ballet, modern jazz & contemporary.
Fully qualified registered teachers with the Royal Academy of Dance (UK & worldwide) Imperial society of teachers of dancing (UK & Worldwide) New Zealand Association of Modern Dance (NZ) syllabus
Age 3+
Performances, Examinations, Competitions.
contact: Liz Harvey 02108471533
Northern Dance Academy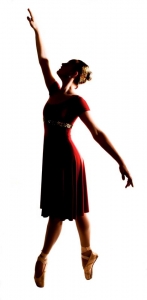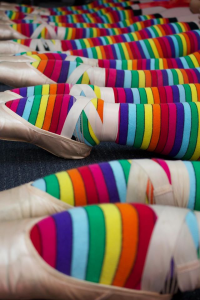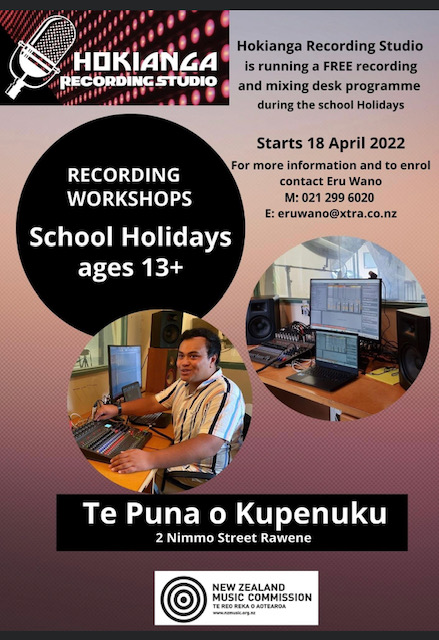 ---

---

---
Blessings to you all and stay safe!