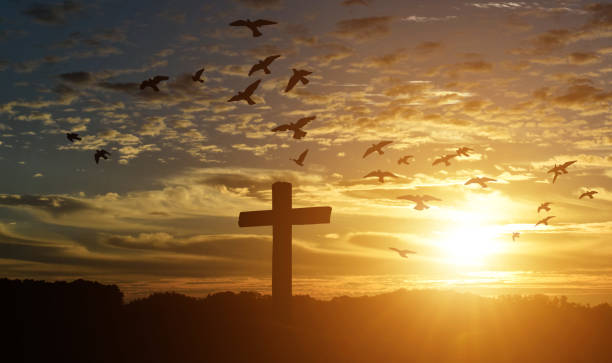 THIS WEEK'S MEMORY VERSE
 Bear with each other and forgive whatever grievances you may have against one another. Forgive as the Lord forgave you.
Colossians 3:13
PRINCIPALS' NOTICE
Tena koutou whanau ma – warm greetings to everyone
Later this year we are holding Board elections to elect Parent reps onto the Board of Trustees. This year the election process includes online voting
The following guide will help make sure we are ready for this. Basically we need to be sure we have correct information for each voter in each whanau – I have included the Frequently Asked Questions as a guide for us to follow.
Reminder: Please reply back to us so we can see the email address we have for you is working. We will then contact each of you who we haven't received a reply from and ask you to share your email address etc to update our records.
Blessings to all.
David Rogers
ARE WE READY FOR ONLINE VOTING? 
Ngā mihi nui.  Greetings,  
Electronic Voting depends on accurate information from our school's database.  
What we will need:
First and Last Name of each parent/caregiver
Email
Mobile phone
Home address
FAQs: 
What happens if there is a 'family' email address?
As long as each parent has a valid email address alongside their name, the communication can be delivered personally to them.
What happens if someone has no email address?
Information about the election can be communicated via other means. The school office will know how best to communicate with parents.  Discuss this with your returning officer.
Why do we need both email and phone?
All information must be verified. We do this mainly via email.
We authenticate via mobile phone.  (According to Statistics New Zealand, NZ has saturation coverage of mobile phones for individuals and households)   So yes, the password gets delivered to a mobile phone for immediate use.
When will I need to be ready?
We expect that final approval for electronic elections will take place by the end of May.  Ideally, if you book Full Service, expect a request for your database soon.
SCHOOL LUNCHES
This programme is an important part of the daily routine at Kaikohe Christian School. To refresh our memories… we are part of the Ka Ora, Ka Ako (Health Lunches) programme which provides free lunches for every student in the school. The lunch menus that are provided are varied and nutritious – all students with dietary requirements are catered for as well. This is the second year we have been involved in the programme and we have seen real benefits to being part of it.
In some ways we feel a bit sad that in a country like ours, we need this type of support, but the reality is that many of our whanau are finding it tough and this is exactly the type of support that helps in a practical way. To me this is a good thing.
What we have found with the programme however,  is that depending on the menu for the day, not all students want to eat the lunches provided, and often we have quite a lot of food left over. My opinion about that is… you get what you get, and don't complain". In thinking about how to manage this better I intend to send out a survey to whanau asking whether you want your children to be part of the programme or not and then we will be able to give our suppliers accurate numbers of lunches required and hopefully avoid some of the waste that is happening.
ATTENDANCE AND LEARNING
Last term was definitely a disrupted one. In many cases our teachers have been in contact with whanau to work with our students so they remain engaged in their learning while they have been at home isolating. Unfortunately the disruptions have impacted student learning and progress and we find ourselves needing to address gaps in learning for some of our students who have struggled to cope with distance learning. Our teachers will be thinking carefully about the learning needs of our students and for some we will draw up learning plans to help them catch up – especially those at NCEA level where pace is so important.
Alongside this we want to encourage students to come every day to school (unless they are unwell). Sometimes we feel pressure from our children to 'stay home' for the day and we can inadvertently support them to do that. I would like to respectfully suggest that we make it hard for our children to stay at home and insist they come to school every day – it makes such a huge difference to their educational and their social well-being.
Numbers 6:24-26
24 The Lord bless you and keep you;
25 the Lord make his face to shine upon you and be gracious to you;
26 the Lord lift up his countenance[a] upon you and give you peace.
Nga mihi mahana
David Rogers
PRINCIPAL
OTHER NOTICES
TEACHER ONLY DAY: FRIDAY 3rd JUNE
Tena koutou whanau ma, warm greetings to everyone.
The school will be closed on Friday June 3rd for a Teacher Only Day where teachers will be working with Professional Development providers to help us keep up to date with teaching practices in Literacy and Numeracy. There will be a similar event on August 26th, later in the year.
Nga mihi mahana
David Rogers
---
THE CAR PARK BEING AN UNSAFE SAFE ZONE FOR PICK UPS
When we had that very wet day, some parents in vehicles came into the car park to pick up their children. Unfortunately visibility was so poor and children were running everywhere that it was a miracle that there wasn't an accident. Then as the vehicles exited they were compromising the gate and exit of students catching the buses.
---
ORDERING SCHOOL UNIFORMS
Unfortunately, we are informing you that our uniform suppliers are currently closed due to sicknesses.  I understand there are a lot of caregivers that are still waiting for their child(rens) uniform to arrive. At present I do not know when the suppliers will re-open or if it'll be before the end of this term.  My apologies for any inconvenience this has caused.
Regards,
Sareya Norman
---
Uniform Lost property:
Items that have been collected from various classrooms have been washed, dried and can be found clean in S1. Students can come before school, during interval or lunch to collect their items.
With swimming some random articles are also turning up. Please check your child's bag to see what they may have left behind at school.
Major areas of concern;
Footwear: Black shoes or sandals. Not slip on shoes, gum boots or non-black shoes.
Black shorts, skirts or trousers, NOT leggings, jeggings, track pants or jeans.
Second Hand Uniform:
The school has some spare second hand uniform available at no cost to you and if your child is in need of specific items do not hesitate to contact me or the Office. New uniform items are available to buy from the office. Notes or emails: Please remember to send in these if your child is out of uniform to [email protected]
Regards,
Mrs Van Wingerden
LOST PROPERTY
Like most schools we collect quite a lot of lost property – shoes, fleeces, shirts, shorts etc. We try to reconnect students to their gear but often the gear is not named and remains unclaimed. We are going to set a time each week to display all of the lost property in front of our students and hopefully this will help. We wash the unclaimed clothing and keep it as supply for students who need it from time to time. Please help by naming your children's clothing
MISSING EQUIPMENT
Unfortunately we are missing important equipment that has been supplied to students to help with their learning – specifically we are missing chromebook covers and chargers, school readers and school blazers. Would you please have a look around the house to see if any school property is there – quite often it is just a case of forgetting for example, that the charger is plugged in to the wall socket. We really appreciate your help here and look forward to receiving gear back into the school.
Although not an ideal solution, the extent of the issue we may cause us to ask whanau to reimburse us for missing equipment.
Please see below the updated uniform list:
FOR PARENTS AND WHANAU
There has been a case of reported head lice in the school. We ask you as the parent/guardian to please check and monitor your child's head. The following information is provided for you about head lice, even though your child is lice free at this time. Please keep this for reference.
They can spread from one student to another by sharing combs, brushes, clothing, hats and in bedding. Head lice can happen to anyone. It is not a sign
of poor health habits or being dirty.
There are many lice treatment shampoos on the market as well as other mechanical and manual methods of controlling the lice. (available at the office)
 Bedding, clothing, and hats should be laundered in very hot water (120 degrees) on the same day or evening your child is treated.
Nits (lice eggs) are tiny, white, pearly eggs that attach themselves to the hair shaft close to the scalp. The nit can be removed manually by pinching between two fingernails and pulling it off
the hair shaft, or by using a "nit comb". (available at the office )
 All members of the household need to be checked when there is one case of head lice in your immediate family.
U11 & U13 BASKETBALL
Dates:
Every Monday (except Queen's Birthday) from May 16th until July 4th – 7 weeks. The first week will be a rally night.
Times:
Approx. 3.45pm until 7pm (depending on number of teams)
U11s – 3.45 to 5pm
U13s – 5 to 6.15pm
Please check with your child which year level they come under if you don't already know. Please ensure your child arrives on time and ready to play.
Cost:
Entry costs will be confirmed once all team numbers are in.
If you need any further information, please feel free to contact Matua Kiritopa as he will be coaching both teams.
Contact details below:
Email: [email protected]
Mobile: 02102602497
Regards,
Kevin Low
Health and Physical Education
KAIKOHE DENTIST
Kia Ora Parents
This Term you Dental Team is Sheryl Wright and Chantelle Alker and we will be working in your school, our days here will be Monday, Wednesday and Thursday.
We will be sending home Enrolment Forms, Consent for Treatment Forms for students up to the age of 10, the rest of the students are able to fill out paper work and give consent for treatment.
If you wish to be present for your child's appointment please ring 0800MYTEETH and ask to be booked into the KCS appointment book please, we do encourage and welcome you to do this
We had a totally successful turn out at the Kaikohe Oral Health Clinic last Term of 36 patients, a big thank you to those Parents who took advantage of this
Any queries I will let you know our phone number in the next School News Letter or please come in and see us.
Thank you
Sheryl & Chantelle
KEY DATES: SCHOOL TERMS
| | Starts: | Ends: |
| --- | --- | --- |
| Term 2: | Monday 2 May 2022 | Friday 8 July 2022 |
| Term 3: | Monday 25 July 2022 | Friday 30 September 2022 |
| Term 4: | Monday 17 October 2022 | Friday 9 December 2022 |
"Walk in the light before the dawn of darkness."
_______________________________
 "For every dark night, there's a brighter day"
BOARD OF TRUSTEES
Meeting Dates:     

                                                                                                                                                                        
| | |
| --- | --- |
| | |
| Term 2 | Tuesday 14 June 2022 |
| Term 3 | Tuesday 26 July 2022 |
| Term 3 | Tuesday 23 August 2022 |
| Term 3 | Tuesday 6 September 2022 |
| Term 4 | Tuesday 18 October 2022 |
Minutes: 
COMMUNITY NOTICE
SOCCER/ FOOTBALL TRAINING
If any children are interested to play for Kaikohe Football Club.  Training Thursdays at 4:30pm for 8-14years and Sunday 9:30am 3-7 year olds Lyndvart Park. They play Saturday mornings.
---
There are many people in our society that are not as fortunate as some, and it can be really difficult, to reach out to people or to organizations to ask for resources and support. There are many children as well as adults that worry about their current situation; the lack of food, clothing, rent arrears, power bills and they could even worry about the approaching cold nights without the right heating or blankets. Children should not be carrying these worries, but some do.
If you want to be a part of making a difference for families in some way, please consider gifting and giving to those in need. As described in Matthew 6;19-20 "Do not lay up for yourselves treasures on earth, where moth and rust destroy and where thieves break in and steal, but lay up for yourselves treasures in heaven, where neither moth nor rust destroys and where thieves do not break in and steal. For where your treasure is, there your heart will be also."
You can help us make a change. We want a society where everyone counts, everyone feels that they belong and a society where all our needs are met. With your support, we can turn lives around for good.  If you have blankets, clothing, furniture or items that are in good condition and would like to pay it forward, please contact the school office so we can sort and organize the donations. 'Together we can make a difference', Blessings in advance.
---
HAVE YOUR SAY ON SAFER SPEEDS – 17 MAY TO 14 JUNE
Waka Kotahi NZ Transport Agency is reviewing speeds at schools and townships on state highways in Northland and north Auckland – to set safer speed limits for everyone. This includes collaborating with iwi and hapū on signage for marae.
We're consulting on new proposed speed limits at schools and townships on 11 corridors of state highway. This includes a proposal for:
a variable speed limit of 30km/h in the area surrounding Kaikohe Christian School.
Variable speed limit signs are electronic and legally enforceable. They are used to get traffic to slow down during the peak school periods when students are arriving, and at the end of the day when they are going home.
We want to hear your thoughts on this and any of the other proposed new speed limits on state highways in your area. To submit your feedback and/or request a copy of the proposals, visit nzta.govt.nz/naklspeedreviews, call us on 0800 141 777, or write to us at Northland and north Auckland speed reviews, Waka Kotahi NZ Transport Agency, Private Bag 106602, Auckland 1143.
You can also register to ask questions and share your views at one of our online Q&A sessions:
Kei te kaha mātou ki te mahi me ō mātou hapori katoa. Ki te hiahia koe i ēnei mōhiohio i whakamāoritia ki te reo Māori, whakapā mai i konei: [email protected] / 0800 141 777.
Ngā mihi nui,
Gina Cain-Treleaven (she/they)
Advisor, Communications and Engagement
Te Waka Kōtuia | Engagement and Partnerships
Email: [email protected]
Mobile: 021 328 360
Facebook | Twitter | LinkedIn
Waka Kotahi New Zealand Transport Agency
Auckland, Level 5, AON Centre, 29 Customs Street West
Private Bag 106602, Auckland 1143, New Zealand
SH15 Kaikohe-Otaika_map and table only
---
NORTHERN DANCE ACADEMY
Classes available in ballet, modern jazz & contemporary.
Fully qualified registered teachers with the Royal Academy of Dance (UK & worldwide) Imperial society of teachers of dancing (UK & Worldwide) New Zealand Association of Modern Dance (NZ) syllabus
Age 3+
Performances, Examinations, Competitions.
contact: Liz Harvey 02108471533
Northern Dance Academy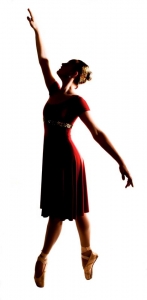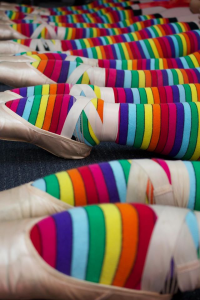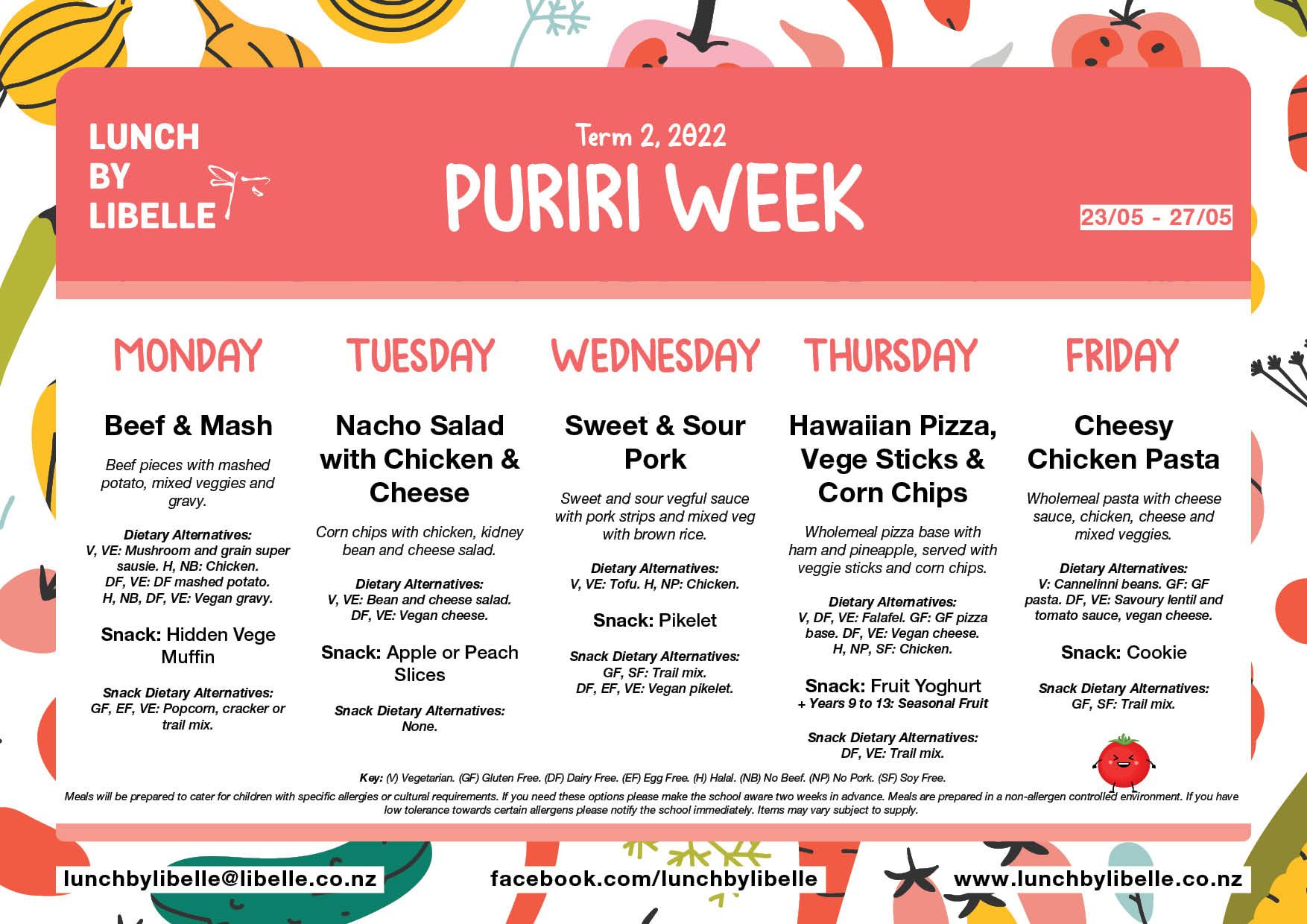 Blessings to you all and stay safe!