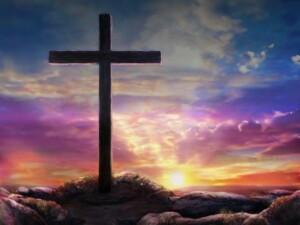 THIS WEEK'S MEMORY VERSE
Jesus Christ is the same yesterday and today and forever.
Hebrews 13:8
---
 PRINCIPAL'S NOTICE
Tena koutou whanau ma – warm greetings to everyone.
Term 4 ends on December 8th
Term 1 2024 begins on Tuesday 30th January.
The opening ceremony for the new building is now to take place in two parts on Tuesday 30th January. There will be a dawn ceremony (5:00am) followed by Chapel assembly and breakfast beginning at 8:50am. Please mark this important event in your diaries.
Nga mihi mahana
David Rogers
---

KEY DATES:
IMPORTANT SCHOOL DATES
| | Dates | Events |
| --- | --- | --- |
| | | |
| Term 3 & 4: | Every Tuesdays | Technology – Years 7 & 8 students (Moerewa School) |
| Term 4 | Friday 24th November | Teacher Only Day (Whole School) |
| Term 4 | Thursday 30th November |  Week 8 Market day  |
| Term 4 | Monday 27th November | Certificates of Recognition Secondary Year 9-13 |
| Term 4 | Tuesday 28th November | Year 9-13 Prize Giving Ceremony |
| Term 4 | Monday 4th December | Certificates of Recognition Primary Year 1-8 |
| Term 4 | Wednesday 6th Dec |  Year 1-8 Prize Giving Ceremony |
| Term 4 | Thursday 7th December | Year 1-10 Beach Day Trip |
| Term 4 | Thursday 30th Nov-Friday 1st Dec  | Aroha class Survivor 2023  in Waima Forest Year 7-8 |
SCHOOL TERMS
| | Starts: | Ends: |
| --- | --- | --- |
| Term 1: | Tuesday 31st January 2023  | Thursday 6th April 2023 |
| Term 2: | Wednesday 26th April 2023 | Friday 30th June 2023 |
| Term 3: | Monday 17th July 2023 | Friday 22nd September 2023 |
| Term 4: | Monday 9th October 2023 | Friday 8th December 2023 |
---
 

BOARD OF TRUSTEES
Meeting Dates:                                                                                                                                                                           
| | |
| --- | --- |
| Term 1 | Tuesday 7th February 2023 |
| Term 1 | Tuesday  21st  March 2023 |
| Term 2 | Tuesday 9th May 2023 |
| Term 3 | Tuesday 7th September 2023 |
| Term 4 | Tuesday 17th October 2023 |
Minutes: 
---
TEACHERS NOTICES
MARKET DAY 
Market Day for Year 9 and 10 design and technology products is happening on Thursday 30th November at KCS starting at 1pm. It's a great opportunity to see the integrated learning happening in our middle school as well as purchasing some timely Christmas gifts.
Kayden and Lucas are currently busy cutting, sanding and staining native chopping boards – useful for cutting the Christmas ham or preparing the salad!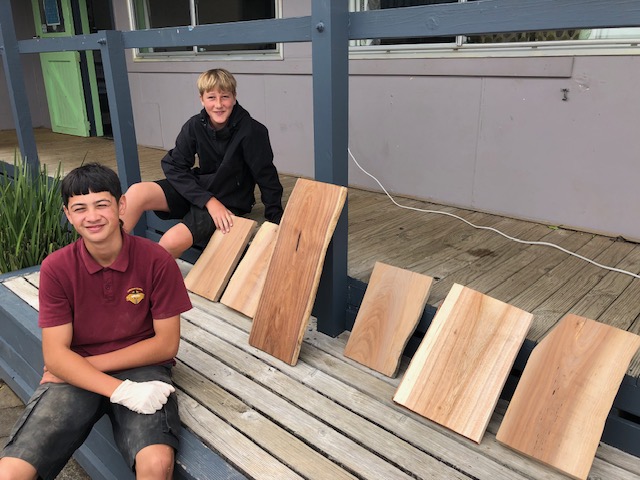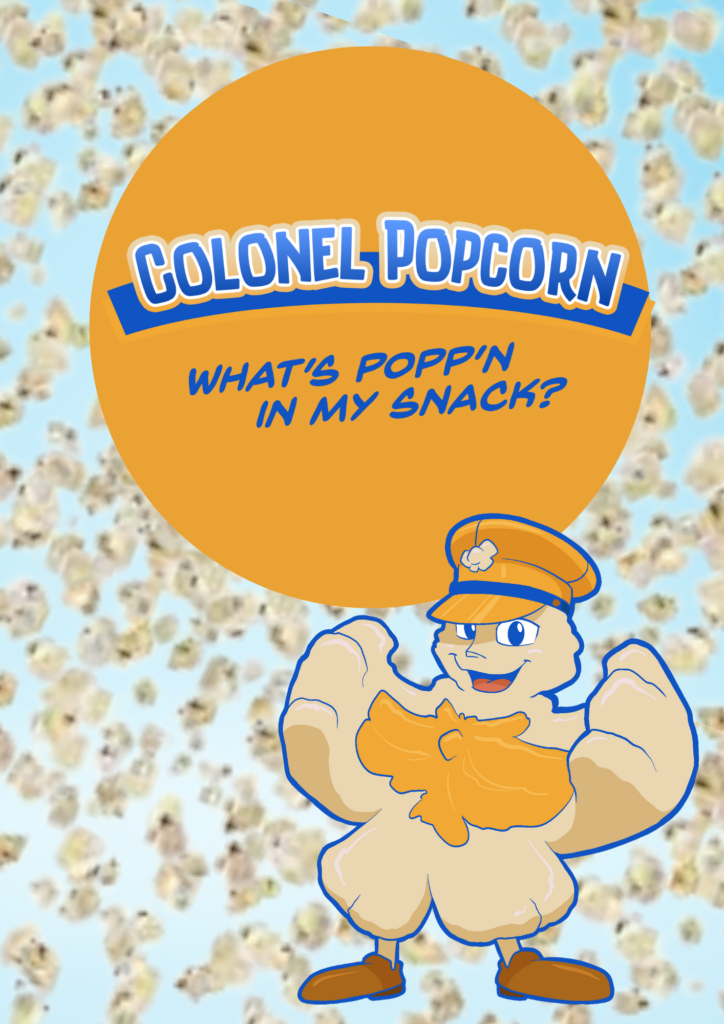 Market day preparations!!  Only 2 more weeks until market day is here..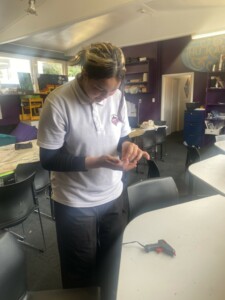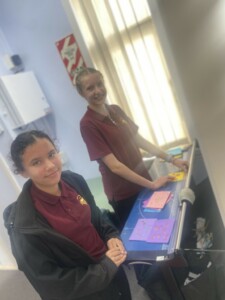 STUDENTS WORK
"Yet what we suffer now is nothing compared to the glory he will reveal to us later. Romans" 8:18
To me, this scripture is about what we are going through now. It doesn't mean you have to hold it inside you and make it affect your mental health and mindset; always stay positive. The main message is even if you are going through a hard time, just keep positive. You can turn to God, and pray to him. Secondly, listening to worship music can help you stay positive. Thirdly, make sure you're hanging out with the right people.
Even though you are going through a hard time, remember you can always open up to God.
Philippians 4:6-7
"Don't be anxious about anything, but in every situation, by prayer and petition, with thanksgiving, present your requests to God. And the peace of God, which transcends all understanding, will guard your hearts and minds in Christ Jesus."
To me, this verse is telling me that it is very important to turn to God and pray to him for help because you are never alone. God is always with you not physically but spiritually. This shows us that it is always okay to rely on God because he will always provide for us. 
Listening to worship music promotes faith and a closer relationship with 
God.
Psalms 95:1-2
Let us come before him with thanksgiving and extol him with music and song. Extol him with music and song! God loves to hear you sing (even if you think you have a terrible voice). A joyful heart singing his praises is a sweet, sweet sound.
Worshiping the Lord is a very good thing to do when you are under pressure and uplifts and encourages fellow believers. Preaching the word of God through music will attract people and makes the way for people, if they want, to give their hearts to the Lord and help people in need by telling them to come and give their lives to God. Or just try and pray to him and he will help you sooner or later. 
It is important to hang with the right people because if you hang with the right people they won't judge you or dislike you or talk about you behind your back. Friends can celebrate with you through your good times and provide support during the bad times.
Proverbs 17:17
A friend loves at all times, and a brother is born for adversity." True friends love you at all times. Love is a language of the soul, it excites, encourages, and makes friendships meaningful and fun.
Hanging out with the right people will teach you a lesson to keep your circle small, trusting each other and being able to tell each other what is happening at home and what you are going through so that you don't think you are alone and have no one to talk to. The Bible says there is no reason to fear; you are not alone. God has been there for every tear and every sorrow (Isaiah 41:10)
Conclusion
In a nutshell, always keep positive because you are never alone and God is always by your side no matter what. Turning to God for prayer is never a bad thing to do God is always willing to help you to become a successful fellow believer of Christ so you go down the path that God has called you to. Because in the Bible it says "For I know the plans I have for you," declares the Lord," plans to prosper you and not to harm you, plans to give you hope and a future," Jeremiah 29:11. Some people believe that worshiping the lord through music is never a good way to speak to God. Preaching the word of God through music is to create an intimate space between you and the lord, allowing him to speak directly to your heart in such a way you are drawn near to him. Hanging out with the right people is important because what they say will influence how you think about yourself. Having the right people by your side is important because they will always encourage you and uplift you when you are not feeling well. Sometimes you do not have to have friends because you can always have God by your side to speak to because you are never alone. The Bible says "For God has not given us a spirit of fear, but of power and of love and of a sound mind. 2 Timothy 1:7
Taitokerau Pickering
Maori Entrepreneurs in the Early Times
"Success is no accident. It is hard work, perseverance, learning, sacrifice, and most of all, love for what you are doing or learning to do".
This quote links to how hardworking and full of perseverance Maori were, and how they became such successful entrepreneurs. The Maori were so successful because they were so hard-working and resilient.Three examples of how they were successful were: the vast distances they traveled, how successful they were with trading, and how they accepted God's word and continued the spread of the gospel.
The fact they travelled such long distances proves the Maori  were hardworking and resilient. The Maori travelled mostly for trading. They travelled to many places, for instance, England, Cape Reinga and Wellington. They traded greenstone, jade, flax, timber and grown food among other things. In exchange, the Maori would receive muskets, clothing and goods. The Maori had many good qualities which they used in order to be successful and thrive. The Maori were hardworking and extremely determined, critical thinkers and great leaders.
The Maori accepted God's word and were intrigued by it. When Samuel Marsden came to Oihi Bay on the 25th of December 1814, the Maori listened as Samuel Marsden preached the gospel. While Samuel Marsden was speaking, Chief Ruatara translated the sermon to his people. In 1809, Chief Ruatara was on a boat, in the time he was there he was treated very badly. Samuel Marsden came and looked after him and nursed him back to health. Chief Ruatara moved by this act of kindness and made it his mission to keep spreading kindness among his people. Later on, Chief Ruatara felt very ill. Before he died Chief Ruatara's last words were, be kind. This shows that Samuel Marsden sowed a seed of kindness and this continued to reap kindness in the future.
The Maori continued the spread of the gospel by inviting missionaries, and afterwards returning to their original villages. They spread the gospel there and continued to spread the gospel in other places, such as Kaitaia, Tauranga and Thames. The Maori sometimes even spread the gospel before many other missionaries. In the 1830s the gospel spread widely, and the number of people going to church and being baptised began to quite rapidly grow in numbers.
In conclusion, clearly the Maori were successful entrepreneurs, we know this because of how resilient and persevering they were in order to travel the vast distances to trade, and collect resources.  The Maori were very accepting, when the gospel was introduced to them by Samuel Marsden, the Maori were very intrigued and accepted the word  almost immediately. The Maori then continued the spread of the gospel, we have evidence of this, as they invited missionaries and spread the gospel afterwards in their own villages and other areas. Overall the Maori were very successful because they never gave up and always had God with them, as they travelled, accepted God's word and continued the gospel's spread through New Zealand. The main message of this is that if you want to get somewhere great in life, you need to put in effort, and when you make mistakes and fall down sometimes, to learn from those mistakes and pick yourself back up and handle it, because in the Bible it says in Phillipians 4:13 'I can do all things through Christ who strengthens me.' The Maori did this and in result, they became very successful entrepreneurs and followers of Christ.
UP COMING EVENTS
Keep an eye out for events that are happening throughout this Term. 
Teacher only day (whole school) Friday 24th November 2023
Primary End of Year Reports will be sent home with tamariki on Wednesday 6th December.
Certificates of Recognition ceremony (Primary Years 1-8) and Whanau Day.
Beach Day Year 1-10 Thursday 7th December.
SOLDIER FOR CHRIST JERSEY 
Kia ora Whanau If anyone would like to receive a Soldier For Christ Jersey as below please make contact with Whaea Michelle (02108275271) FYI there will be a $100 Fee For the Materials. 🙂
Nga mihi Whanau Have a Blessed Year,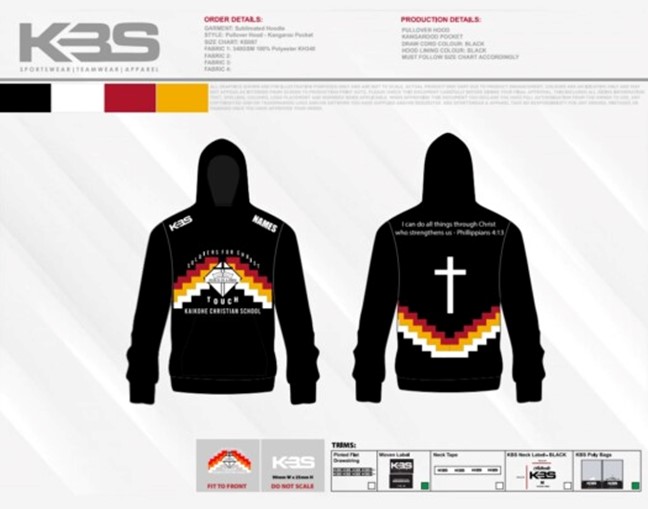 WHAT ARE ATTENDANCE DUES?
The Ministry of Education does not fund building related costs at our School. Attendance Dues are only used to pay for building related costs. They can not be used for any other purposes.  Paying Attendance Dues is a condition of enrolment for all students attending our School. Attendance Dues are compulsory – there is a legal requirement for parents and caregivers to pay Attendance Dues under the Education and Training Act 2020. They are not a donation.
Mike Shaw
CEO Celebration Trust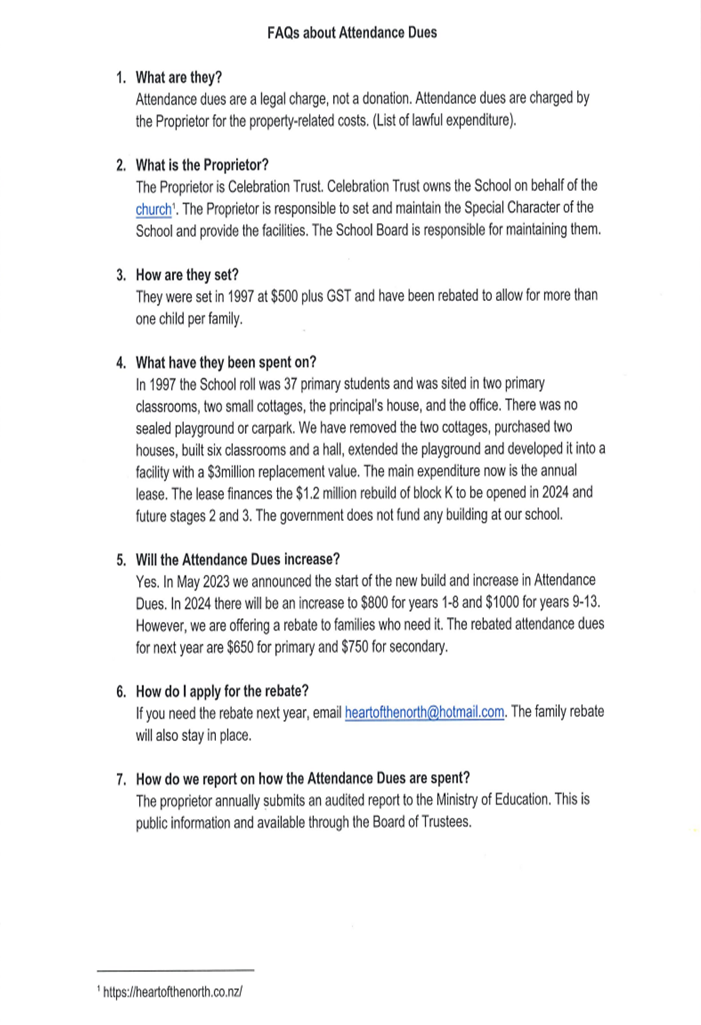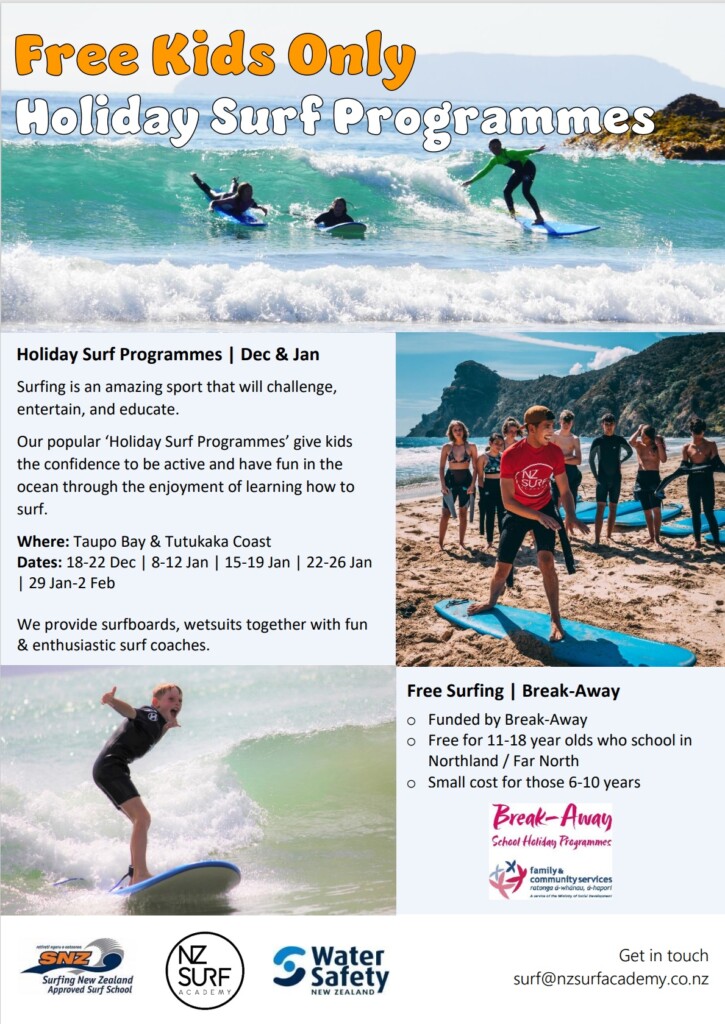 ---
COMMUNITY NOTICES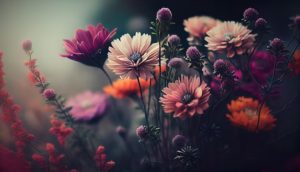 The Lord himself goes before you and will be with you; he will never leave you nor forsake you. Do not be afraid; do not be discouraged. Deuteronomy 31:8-9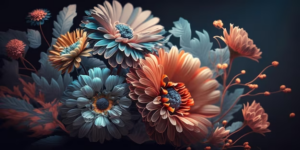 Peace I leave with you; my peace I give you. I do not give to you as the world gives. Do not let your hearts be troubled and do not be afraid. John 14:27
---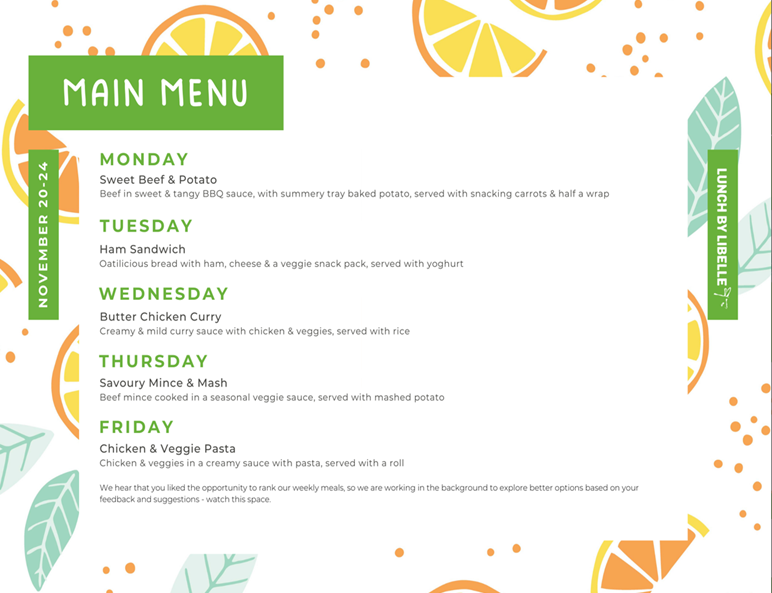 Blessings to you all and stay safe!